People get attached to their dogs. And why shouldn't they? If your dog is your best friend, it's understandable if you want to bring them everywhere you go.  
However, sometimes it can be difficult to find a place to eat that's welcoming to your four-legged friend. But 1st Lake appreciates the companionship of those cute, loyal animals as much as you do. 
So, to make it easier on you, we've put together a short list of places in New Orleans that will let your dog hang out while you dine!
The Bulldog Uptown
The name of this bar and grill highlights how they feel about dogs — they love 'em! The Bulldog is a popular Uptown hangout, located at 3236 Magazine Street. You'll often find groups of friends taking it easy and having a cold one in its lovely gated courtyard.
But, in their own words, The Bulldog serves  "much more than bar food." If you want a hearty meal, try one of their half-pound Angus burgers. Or, if you're into lighter fare, grilled seafood and salads are on the menu.
Dat Dog
All three locations of this local staple are dog-friendly. They're located at 3336 Magazine, 5030 Freret, and 601 Frenchmen.
Dat Dog serves delicious, affordable hot dogs with a large selection of meats and an incredible list of toppings. It's been called "jazz improvisation in a bun."
The Creole Creamery
One of the best ways to beat the NOLA summer heat is to have a tasty, cool treat. The Creole Creamery at 4924 Prytania offers a diverse list of ice cream flavors, from classics to eclectic local flavors.
Buffa's Bar and Restaurant
Buffa's has been on the edge of the French Quarter, at 1001 Esplanade since 1939. It's a classic New Orleans style neighborhood bar that serves hearty, delicious food 24 hours a day, 7 days a week. Check out their back room for live music and performances. 
If you and your pup have had a late night out and need a bite before heading home, Buffa's is the place to go.
Cafe du Monde
Cafe du Monde is the perfect place to hang out after a stroll in the French Quarter. There's a huge outdoor seating area that is dog-friendly, so you can relax and take in the lovely atmosphere of the Vieux Carre while enjoying its most famous treat.
Lucy's Retired Surfers Bar & Restaurant
Located at 701 Tchoupitoulas, Lucy's may be the most dog-friendly spot on this list. 
At Lucy's, you can treat your dog to a meal from their Surf Dog Canine Cuisine Menu, created just for dogs! It's quite affordable too, offer all options for your dog at $2 and under.  
Find a Home for You and Your Pet at 1st Lake
Check out our website to find a 1st Lake residential community near you! Many of our properties include pet-friendly amenities, so you and your furry friends will both feel at home.
---
It's hard to decide which summer month is hottest in Louisiana, but August is usually in the running. When it's this hot, there's nothing better than a dip in the pool. Unless it's a refreshing poolside drink, of course.
We've decided to combine the two best summer activities into one, with a list of recipes for some delicious poolside beverages. Read on to learn 4 simple recipes that will keep you cool by the pool!
Sparkling Blueberry Lemonade 
via DinnersDishesandDesserts.com
A simple summer twist on a classic recipe:
Serves: 6
Prep time: 10 mins
Ingredients:
1 cup water
½ cup sugar
1 can Ocean Spray Sparkling Blueberry Pomegranate juice
1 cup freshly squeezed lemon juice (about 8 lemons)
3 cups seltzer water
Directions:
In a small saucepan over medium-low heat, combine the water and the sugar to create a simple syrup. Stir until the sugar has dissolved. Let it simmer for about 10 minutes until it thickens slightly. Pour in a cup, and let it chill.

 After the sugar has chilled, in a pitcher, combine the lemon juice, seltzer water, and the blueberry juice. Add in the simple syrup to taste. Serve over ice, with fresh blueberries to garnish.
Piña Colada Smoothie (Non-Alcoholic)
Everyone can get in on SkinnyMs.'s non-alcoholic version of a drink so good, pop songs have been made about it:
Ingredients:
1 cup lite coconut milk
2 cups pineapple chunks
2 tablespoons honey, optional
Enough ice to make it slushy
Directions
Add all ingredients to a blender, blend well, and serve.
Cucumber-Mint Water
Drinking plenty of water is a good idea in hot weather. Southern Living turns that bit of common sense into a stroke of brilliance by adding a few crisp, refreshing ingredients:
Ingredients:
12 slices of cucumber
4 slices of lime
4 large sprigs of mint
28 ounces of water
Directions:
Combine the cucumber, lime, and mint in a 32-oz. Mason jar. Muddle until lightly crushed.
Add the water; seal and shake for 30 seconds to combine.
Serve over ice. The infusion will keep in the refrigerator for up to 24 hours.
Authors' note: Use filtered tap water or bottled spring water for the freshest-tasting results. 
Rum & Tonic (An After-the-Pool Treat)
We'll finish this list off with a simple cocktail recipe from Food & Wine that will help you settle into the warm summer evenings:
Ingredients:

Ice
2 ounces white rum
5 ounces chilled tonic water
2 dashes of lemon

 

bitters
1 lemon wheel, for garnish
Directions: 
Fill a chilled highball glass with ice.

Add rum, tonic water and lemon bitters and stir well.

Garnish the drink with the lemon wheel.
Stay Cool by the Pool with 1st Lake!
Find the perfect poolside for you at one of our properties, and enjoy the rest of the summer with 1st Lake! 
---
The Northshore, named for being on the north side of Lake Pontchartrain, is formally known as St. Tammany Parish. The parish is among the fastest-growing in Louisiana, and several of 1st Lake's apartment communities are located there. 
Planning a move to the Northshore? You're in luck. We've put together a Northshore moving guide that'll prepare you to make the most of your new home as soon as you arrive!
Things to Do 
The Northshore is full of things to do, both outdoors and indoors. 
Outdoors
The St. Tammany Trace is a 31-mile biking and walking path that connects five of the Northshore's communities: Covington, Abita Springs, Mandeville, Lacombe, and Slidell. The Northshore is also near plenty of bodies of water. If you enjoy being on the water, take a kayak or canoe out on Bayous Cane, Castine, and Lacombe, or the Tchefuncte and Bogue Falaya rivers. There's also Lake Pontchartrain, of course. 
Located on the shore of Lake Pontchartrain is Fontainebleau State Park, a 2,800-acre park that offers camping, hiking, and even a small beach. The nature trail in the park is home to over 400 species that are native to the area.
Indoors
If you're more of an indoors person, there are lots of attractions for you in St. Tammany. In Abita Springs, the Abita Brewing Company and Abita Mystery House are popular places to visit.
There are also lots of historic sites in the area. The Dew Drop Jazz & Social Hall is home to a stage built in 1895 and hosted performances by Louis Armstrong and other historic jazz players. It now hosts great local music several times a month. Old Mandeville is home to the St. Tammany Trailhead, which features an outdoor theater with seasonal events, as well as the Trailhead Community Market, which takes place every Saturday from 9 a.m. – 1 p.m.
Historic Downtown Covington is home to many charming restaurants and shopping locations, as well as the annual Three Rivers Arts Festival held every fall. The festival has been held since 1997 and now attracts over 60,000 visitors to the area.
Family & Kids
The Global Wildlife Center in Folsom is a fantastic place to have a family outing. Located in an area of St. Tammany Parish that is beautiful and sparsely populated, the Global Wildlife Center offers an incredible nature experience. According to the Northshore's official website: "Global Wildlife is a 900-acre free roaming safari park. Gentle rolling hills and a lake, the absence of predators, and wide open spaces make it a serene habitat for thousands of animals from all over the world. Some of the furry friends you'll meet at Global Wildlife include camels, giraffes, zebras, kangaroos, deer, bison, and more."
Nightlife
Ruby's Roadhouse in Old Mandeville has been the best place to boogie to live music since 1984. If you're looking for a late night party, Ruby's is the place for you. Just a few blocks away on the Mandeville lakefront is Barley Oak, where you can have great food and drinks while seated on the balcony overlooking the water.
In downtown Covington, have a cold beer and listen to live music at the Columbia St. Tap Room and Grill. Afterward, check out more music and mingle with the locals at Wharton's Green Room on Columbia Street. For more nightlife options, check out the Northshore's official website for the Rhythm & Brews itinerary, which provides some great insight on what to do in the area for fun. 
Let Us Help You Find a Home on the Northshore!
1st Lake Properties has apartment communities all over the Northshore in Mandeville, Covington and Slidell, and we'd love to help you settle into your new home! 
---
Have you ever felt like getting away from it all? If work, relationships, or just your general routine are causing you stress, sometimes a weekend escape is necessary. We understand.
We also understand that deciding what to bring on such a short getaway can be difficult, which is why we've decided to share some tips on how to pack for your weekend trip. Besides, isn't the whole point of your miniature vacation to relax? 
Read on for how to avoid overstuffing your suitcase if you're getting away for the weekend.

Clothes
Let's start with the essentials: what you'll be wearing. This is also where most people get in trouble. What you're looking for here is versatility and comfort.
Shoes
Shoes take up a lot of room. They aren't ideal for squeezing into a bag or suitcase. That's why you should choose one pair of footwear that you'll be wearing all weekend. If your destination will have lower temperatures, wear a pair of low-key boots that will match with most winter outfits. If you're headed to warmer areas or the beach, comfortable sandals or sneakers are all you need. 
Shirts & Pants
Blue jeans are your best friend when you're packing for a short trip. You can wear them for an entire weekend if you need to. Plus, they match with just about anything. For the day, bring a few t-shirts or a polo. Pack a dressier shirt or top for the evening, just in case you end up having a nice meal or end up in an unforeseen situation where casual dress won't cut it. 

Socks & Underwear
Bring the exact number of pairs you'll need, plus one extra. Simple.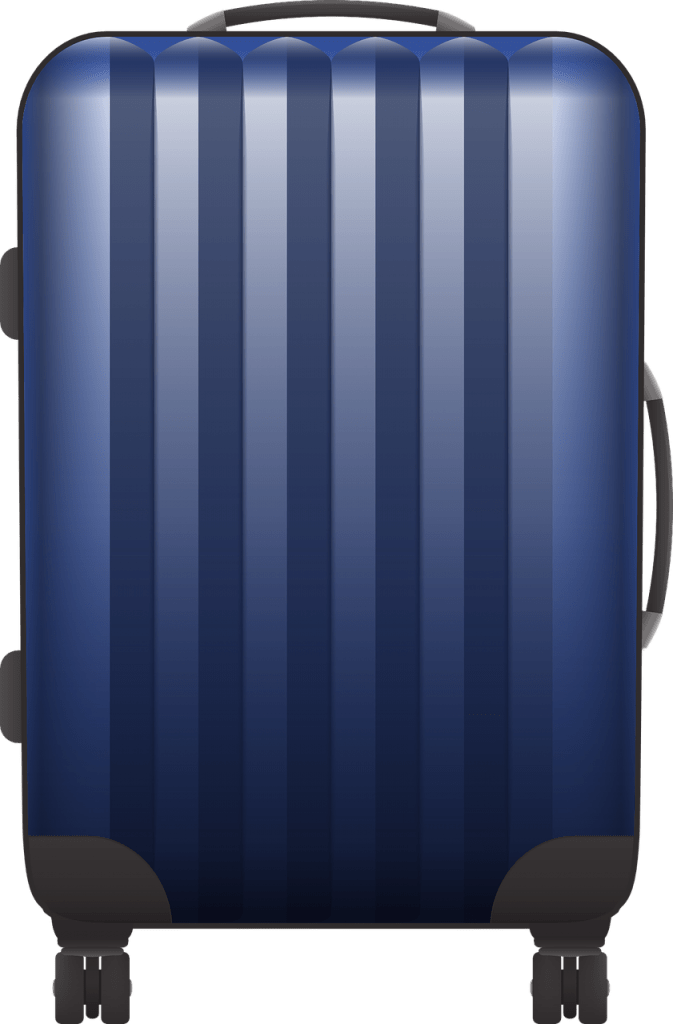 Technology
If you're unsure about bringing a laptop or tablet with you, ask yourself this question: Will it stress me out? If the answer is yes, leave them behind! Even if you need access to email, most people can get by with just their phone for a few days. If your goal is to relax and disconnect, don't bring anything that will tempt you. It'll save you space, too.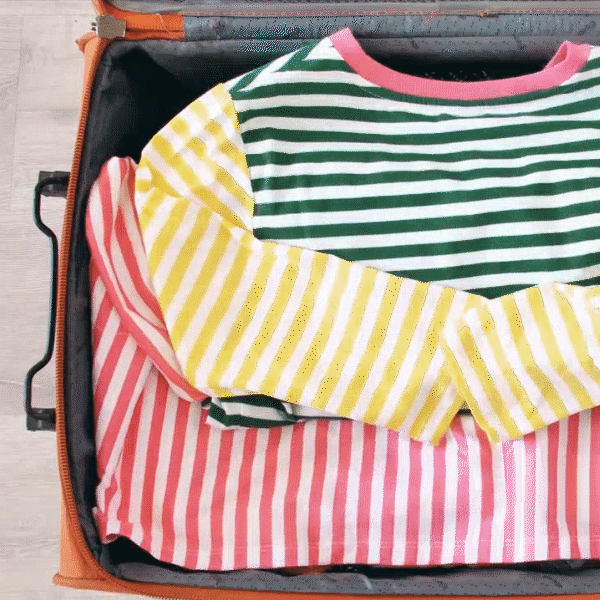 Odds & Ends
Remember to bring all the necessary bathroom accessories you'll need: toothbrush, toothpaste, shampoo (if necessary), deodorant, sunscreen, moisturizer…you get the idea.
Also, whether you're driving or flying, you should bring some entertainment for the time you'll spend getting to your destination. Remember your earbuds so that you can listen to audiobooks or music. Pack a fun book or deck of cards. And, last but not least, a phone charger! 
That pretty much does it. By following these tips, you should have plenty of space to pack everything you'll need on your weekend getaway. Less is more in these situations, and keeping it simple will allow you to keep the stresses of your daily grind out of sight and out of mind, if only for a little while. After you're all packed, you can get busy with relaxing!
---
Summertime is in full swing in the Crescent City. That means the temperatures are quite high. But so is the number of fun things to do, whether you're trying to beat the heat or enjoy it to the fullest! 
Read on for our list of 7 things to do before the NOLA summer ends.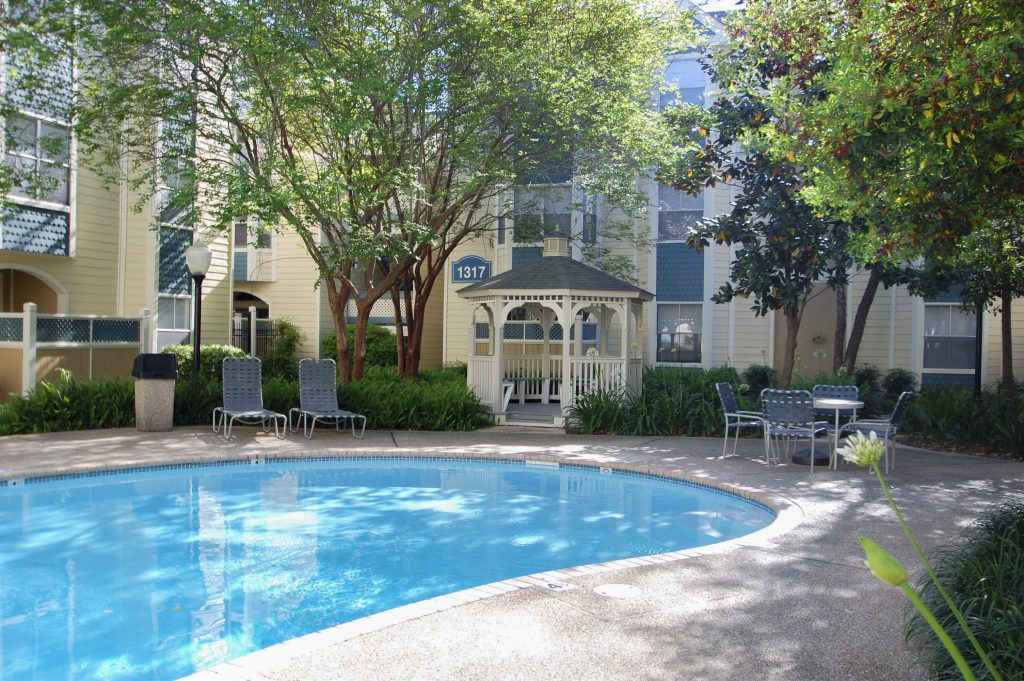 1. Slurp on a Snowball
New Orleanians love snowballs. During the summertime, cooling off with a delicious snowball is a must, and there are spots to get one all across the city. If you're Uptown, a particularly well-known and historic location is Hansen's Sno-Bliz. Hansen's has been open since 1939 and is known for traditional and innovative flavors like Thai Basil, Satsuma, and others. Check them out at 4801 Tchoupitoulas.
2. Cool Off with a Splash 
New Orleans has plenty of fantastic pools to take advantage of this summer. If you live in one of our many properties in the New Orleans area, there's a pool just steps away from your door!
If you're looking to mix it up with a local crowd, spots like the Ace Hotel and Country Club are open to the public.
3. Visit the Aquarium
The Audubon Aquarium of the Americas is an awesome, relaxing place to see all kinds of sea creatures. Don't miss the albino alligator!
4. Participate in Tales of the Cocktail
The 16th annual Tales of the Cocktail is a "cocktail conference and family reunion" that features a schedule of over 200 different events, including seminars, tastings, competitions and networking events. The historic Hotel Monteleone will serve as the headquarters for this year's conference, which takes place on July 17 – July 22. Visit the official website for more information on TOTC events!
5. Wear Your Whitest Whites, and then Get Them Dirty
On August 4th, join the crowds of people along Julia Street for Whitney White Linen Night, which takes places in the artsy Warehouse District. Galleries offer discounts, and there will be live music and refreshments. Just one week later, on August 11th, visit the galleries of Royal Street in the French Quarter for Dirty Linen Night! The streets will be filled with music and great food & drinks, as usual.
6. See a Concert at Tipitina's…for Free!
The annual Foundation Free Fridays summer concert series has begun! Every Friday this summer, the iconic venue offers free admission to concerts featuring great live acts.
7. Visit a Museum
August in New Orleans is Museum Month. If you're a member of one of the 16 participating institutions in the city, you'll have the opportunity to visit all of the other museums for free. World-class museums like the National WWII Museum, the New Orleans Museum of Art, and the Ogden Museum of Southern Art are taking part in this great celebration of art and history. Grab a membership today and start planning your museum itinerary!
Let 1st Lake Help You Find the Perfect New Orleans Apartment this Summer!
Now that you know how to make the most of the summer in the Crescent City, check out our fantastic residential communities located in the New Orleans Area. Or, simply contact us if you have any questions or would like more information.
---