In addition to our pet drive benefiting Animal Rescue New Orleans, 1st Lake Properties is also holding a donation drive in conjunction with the Apartment Association of Greater New Orleans to bring awareness and aid to the Metropolitan Center for Women and Children. This organization, a transitional shelter for domestic violence victims, provides immediate assistance to people in our community who have suffered violence and abuse.
Beyond sheltering victims, the center also provides individual and group counseling for survivors of domestic violence, stalking, human trafficking, and sexual assault. Additional programs geared toward children, legal advocacy, and community outreach have positioned the Metropolitan Center for Women and Children as a comprehensive source for those in need.
We believe this organization empowers not only victims of domestic violence, but also our greater New Orleans community. Through education and awareness, we can become more empowered citizens and help our fellow neighbors stay safe and healthy. Here's how to help:
Tax-Deductible Donations
The center accepts donations like clothing, personal care items, household items, cash and gift cards, and food from individuals and corporations. Metropolitan Center is a qualified charitable organization, so all donations are tax deductible.
What the Center Needs Most
Take a look at the items the center needs to provide care and quality of life to its residents.
For Kids
Children's clothing for school uniforms (khaki and navy blue shorts or pants; white, red, or navy polo shirts)
New underwear for boys and girls, all sizes
New or gently used clothes, all sizes
Small umbrellas
Youth-size ponchos
For Teens
Jewelry boxes
Makeup
Portable CD players
Radios with CD players
Gift cards for clothing, bath products, music, and perfume
For Adults
New make-up products like lipstick, powder, and foundation
Curling irons
Blow dryers
New or gently used adult clothes
New underwear and hosiery
New robes, nightgowns, and slippers
For the Shelter
Single and full-size sheet sets
Pillow cases
New bed pillows
Baby beds, sheets, and blankets
Wheelchairs
Fold-away beds
Gift certificates to fill prescriptions (for pharmacies like Walgreen's, Target, or CVS)
School Supplies
Book bags and backpacks
Black marble composition books
Spiral notebooks
Black and red pens
Pencils
Pencil sharpeners
Three-prong folders with pockets
Art Supplies
Play-Doh
Water colors
Colored pencils
Pens
Yarn
String
Toys
Sketch and coloring boks
Action heroes
DVDs (child-appropriate)
Board games
Dress-up sets
Toy cooking sets
Educational games and toys
Dolls
The Metropolitan Center for Women and Children has a 24-hour crisis line for the Greater New Orleans area at 504-837-5400, toll free 1-888-411-1333, or via link 211.  You can fax at 504-828-2893 or email metro@mcwcgno.org
---
During the holidays, one of the greatest gifts we can give is helping others in need. That's why 1st Lake Properties is hosting a pet drive benefiting Animal Rescue New Orleans (ARNO) in Elmwood. This no-kill shelter provides comprehensive care to stray and abandoned animals, providing a safe haven while also meeting each animal's medical and nutritional needs.
We appreciate the hard work ARNO provides for our community each day – but they can't do it alone. ARNO is in need, and we'd like all of our residents and friends to consider helping. Here are a few ways you can participate in our pet drive, which kicks off today and runs through Dec. 31:
Adopt an Animal from ARNO
The shelter has many eligible animals who would make loving pets and lifelong pals for local residents. For example, Woodstock, a cat with beautiful markings, is a sweet soul looking for a forever home, and so is Sugar, a tiny adult pup with personality.
You also can foster animals on a temporary basis – this is a great option to test drive life with a new pet while also helping to alleviate the burden of the shelter.  Take a look at our recent post on animal adoption, or visit ARNO's website for more information. Not ready to adopt or foster? You can…
Donate Your Time
ARNO is looking for volunteers who can assist in animal care, dog walking, kennel and cage cleaning, playing with cats and kittens, and helping with laundry. Volunteering is a great way to spend the weekend with friends and family, especially during the holidays. Plus, volunteering at ARNO counts toward school service hours. If you truly can't spare the time, no worries. You can…
Donate Goods
In addition to monetary donations and gift cards to Wal-Mart, Petsmart, and Petco, the shelter needs specific goods to help their operations run smoothly and provide the highest quality care for its animals. For dogs, ARNO needs Purina One Dog Chow and Puppy Chow, canned dog food, and four-foot-long leashes. Similarly, their feline residents need Purina One Cat and Kitten Chow in addition to large-size litter pans. Sponges and heavy-duty trash bags (also known as contractor bags) are also items in need at ARNO.
We urge you to make a difference in the lives of animals by participating in this drive. Simply drop off your donations at any 1st Lake office from Dec. 15 through Dec. 31. We look forward to seeing what you bring in!
---
Forbes Magazine recently named New Orleans as their "biggest brain magnet," and with that distinction, a number of young professionals have chosen to move here.
According to a recent article in New Orleans City Business, census figures show that members of Generation X and Y (ages mid-30s to mid-40s) make up almost one-third of the population in New Orleans, compared with a national average of just 26 percent. As a result, demographers were quick to name New Orleans as one of America's fastest-growing cities.
In terms of where to find a home, apartment living is quickly becoming the most viable option for residency during this period of fast growth.
Finding an apartment in New Orleans can be challenging for incoming transplants. At 1st Lake Properties, we are empathetic to the emotional and physical energy it takes to choose a new place to call home. Living outside the city presents an enticing option for newcomers. Apartments are much more plentiful in areas like Metairie and Harahan. This up-and-coming area features suburbs like River Ridge and Elmwood, in addition to our upcoming luxury property, Bella Ridge.
Additionally, these areas offer perks like easy parking and quick access to downtown, both of which are harder to come by when you actually live within the city; congestion and street parking are two constant realities of the New Orleans lifestyle.
"People moving to New Orleans who aren't sure how long they're going to stay or who don't want to buy a home are driving growth in Elmwood," says our senior vice president, Stacey Shane Schott, in the City Business article.
The suburb offers not only unbeatable proximity to New Orleans, but also plenty of amenities. Elmwood Shopping Center features major stores like World Market, TJ Maxx, Ashley Home Furniture, Ulta, Zoe's Kitchen, Five Guys Burgers, and much more.
Bella Ridge itself creates a luxurious atmosphere for residents with thoughtful details like an on-site dog park, office space within each unit, and clean, modern interiors.
"We're expecting folks to stay with us for one or two years until they establish job security," says Schott, noting that residents may choose to buy a house down the road. "Until then, they'll be our residents."
Take a look at all of our Greater New Orleans properties, and please don't hesitate to contact us with your questions.
---
Bella Ridge is an upscale and elegant apartment community in River Ridge, right outside of New Orleans, Louisiana.
Bella Ridge is for those who want upscale amenities and services, but to stay away from the hustle and bustle of city life.
Call us today and take a tour. Your new apartment is waiting for you:
Each apartment boasts state-of-the-art appliances and design-forward floor plans.
This community offers services you won't find anywhere else.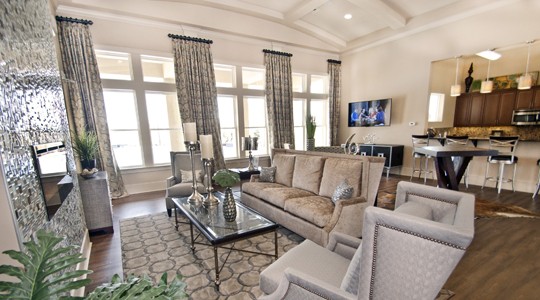 What Our Residents Are Saying
"I toured Bella Ridge and it was amazing!! The amenities offered far surpass any other property I've seen! They have free movie rentals, cabanas to reserve by a beautiful pool, bike rentals and so much more! The apartments feel more like a brand new home. I can't say enough about the friendly, helpful staff! Go tour, you won't be disappointed!" – Sarah
"Took a tour at Bella!  Friendly staff. Loved the pool & fitness area & omg they have a parking garage you must see in the middle of the buildings…NO MORE STAIRS FOR ME!! Interiors are amazing!  Hard wood flooring, huge walk in closets, granite and stainless kitchen.  I highly recommend this community!" – Josie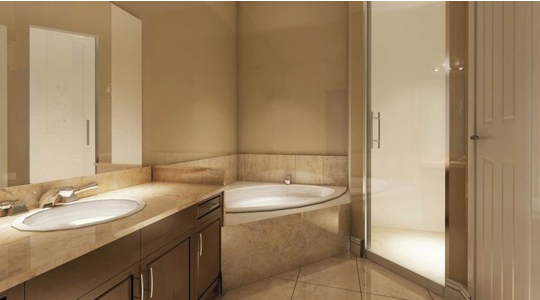 The Residences
Bella Ridge offers features and finishes just like the ones in downtown New Orleans – but in a safer and better priced location. Our designers created residences that are both modern and sophisticated; our floor plans are open and exciting.
Here are just a few of the amenities Bella Ridge residents enjoy:
Stainless steel and black appliances
High-efficiency refrigerators
Multi-cycle dishwashers
Double stainless steel sinks
Granite counter tops
Recessed and pendant lighting
Faux wood flooring
Paneled doors
Plantation style wood blinds
10 foot ceilings
Crown molding
Decorative woodwork
Full size washers & dryers
Soaking tubs
Separate showers in master bedroom
Dressing room sized closets
The Community
Bella Ridge makes living easy. We offer amenities and services that will keep you entertained, relaxed and enjoying life.
Interested in leasing? Download a rental application and apply now!

Precor Fitness Center:
This on-site, 24-hour fitness center is always stocked with the most up-to-date equipment.
Resort-style Pool Area 
Our gorgeous pool is complete with a pool deck, cabanas and tanning areas. Order from the poolside delivery menu any day of the week and get your meal delivered right to your cabana.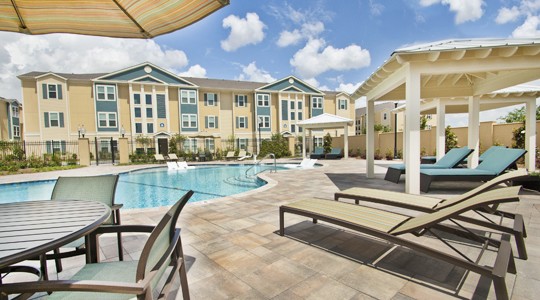 Covered Parking Garage
Our roofed parking garage is perfectly situated between all apartments so your car is always safe and you are always dry.
Bella Bark
An exclusive dog park just for River Ridge pups. Your dog can leap through hoops, jump rover overs and more.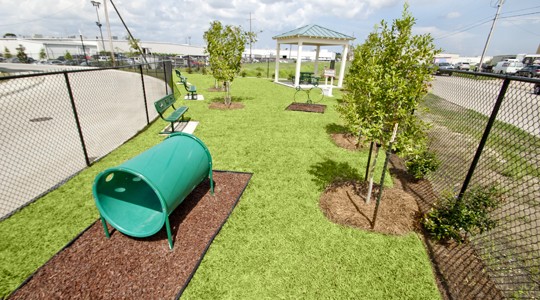 Features
Remote-controlled access gates for units and parking garage
Free Wi-Fi in common areas
Smoke-free building available
Services
Onsite Car Detailing
Personal Trainer
Pet Care
24 Hour Laundry & Dry Cleaning Valet
Bicycle & Movie Rentals
Our Tenants Love Bella Ridge Apartments:
"I absolutely love this apartment complex. The customer service is superb and the apartments are impeccable. It's so nice to move in somewhere knowing that you are well taken care of. Jennifer, Melanie, and Britini are a very effective team and work amazing together. Any issues you have they will take care of in a timely fashion which helps tremendously. Love it!!!" – Tyler
"Wonderful staff, wonderful complex, wonderful wonderful!!!" – Jonathan
Rent today! Call us now and tour your new River Ridge apartment: (888) 802-9150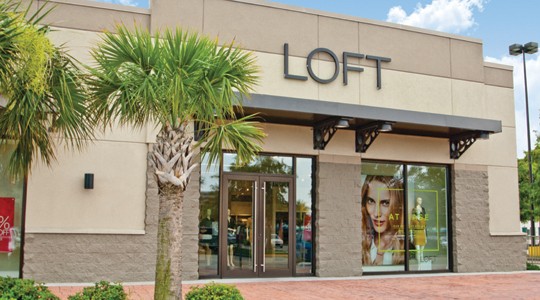 The Neighborhood
The Bella Ridge apartments are just a fifteen minute drive to New Orleans' Central Business District and conveniently close to Metairie and Kenner, but there is plenty to do within walking distance in the River Ridge and Harahan neighborhood.
Our community is right in the heart of the Elmwood shopping and entertainment district. Enjoy premier dining and shopping right outside your front door.
Shopping
Ulta for designer cosmetics and hair care
World Market for unique and authentic home decor
Bath & Body Works for fine lotions and soaps
The Hickory Chicks for edgy clothing and jewelry
Charming Charlie for one-of-a-kind, colorful clothing
Loft for women's clothing for all ages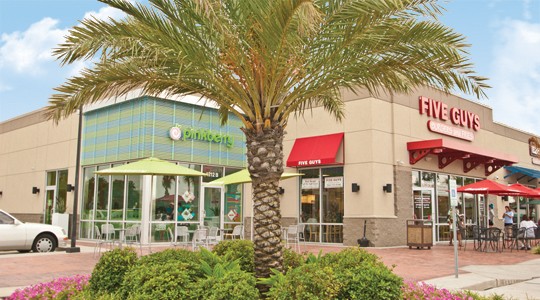 Dining
Theo's Pizza for pizzas with an unusual twist
Sake Cafe for a unique take on sushi
Zoe's Kitchen for healthy Mediterranean
Five Guys for handcrafted burgers and fries
Pinkberry for delicious frozen yogurt and toppings
For more information on local entertainment, check out our Neighborhood Guide to River Ridge, Harahan and Elmwood.
More Praise for Bella Ridge Apartments:
"Beautiful apartment – can't wait to move in. This complex is extremely well planned with covered parking, a pool, fitness center and friendly and helpful staff. The closets are amazing. The open floor plan is well thought out and we are looking forward to making this our home for many years to come."- Pat
"We love it! Definitely the most beautiful apartments in New Orleans! Awesome staff!" – Ariana
So what are you waiting for? Become part of the Bella Ridge family today.
Click here to download a leasing application.

Bella Ridge
1101 Dickory Avenue
River Ridge, LA 70123
Fax: (504) 731-2968

Office Hours:
Monday – Saturday 8:30 – 5pm; Sunday 1:00 – 5pm
 Share your love for Bella Ridge Apartments on Twitter:
---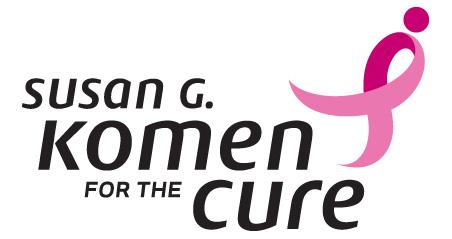 A time for sweaters, football, and pumpkin spice lattes: it's no wonder fall is such a beloved season. But the start of autumn also gives us time to reflect on a devastating disease that will strike one in eight U.S. women over the course of her lifetime, according to the American Cancer Society.
Breast Cancer Awareness Month kicks off in October, and we're wasting no time getting the word out. On Friday, October 3, 1st Lake Properties will host Jeans and Jersey Day for its employees. In exchange for a minimum $5 donation to The Susan G. Komen Breast Cancer Foundation, members of the 1st Lake team can wear denim to work, along with a jersey supporting their favorite team.
Thousands of businesses are participating in National Denim Day, but after 12 years of just denim, we decided to change the game (literally!) and offer an extra opportunity for our employees to show off their personal style. By adding jerseys to the mix, 1st Lake employees will comprise a standout team of Saints, Tigers, Pelicans, and more, all dedicated to combating breast cancer through donation efforts. We think our 13th year will be our most successful yet!
Participation in the event empowers our team members: even a small contribution can make a big impact, and the awareness we generate can serve as a reminder to take care of yourself and stay healthy. In fact, since the inception of Breast Cancer Awareness Month in 1986, more women receive regular mammograms, and since 1990, mortality rates have decreased by 34 percent due in part to early detection.
While this event is limited to employees, there's always an opportunity for our residents to contribute to amazing organizations. Check out the American Cancer Society, the National Breast Cancer Foundation, and the Susan G. Komen foundation for more information on how you can donate.
New Orleans also features its own chapter of the Komen foundation and will be hosting a Race for the Cure on October 25 in City Park. Similarly, Making Strides Against Breast Cancer will hold a non-competitive 5K in Champions Square on November 1.
---