This month, a team of hundreds of staff and volunteers of 1st Lake Properties, Inc. and members of The Apartment Association of Greater New Orleans joined forces to organize donations and give back-to-school supplies and household and sanitary items for women and families of domestic abuse. The items were gathered and organized for two weeks in order to be given to the Metropolitan Center for Women and Children for proper distribution. 1st Lake Properties is thrilled to have seen such generosity and success with the donation drive.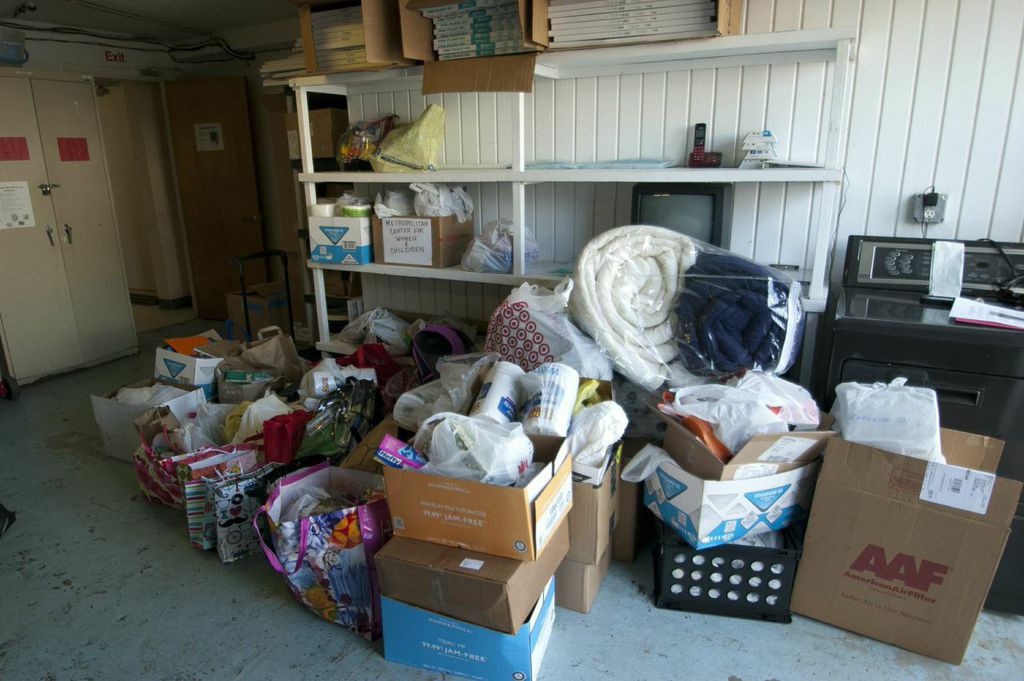 1st Lake Properties chose to work with the Metropolitan Center for Women and Children because of their dedicated, tireless work for families that suffer from domestic violence. Darlene Santana, the Executive Director for the Metropolitan Center for Women and Children, said, "Our mission statement is to 'Break the cycle of violence and aid survivors of domestic violence, sexual assault, and stalking through advocacy, empowerment, transformation, and intervention.' We sincerely appreciate the donations and support of 1st Lake Properties and The Apartment Association in preparing our children for school. Through the generosity of the community, we are able to accomplish our mission."
In advance of Domestic Violence Awareness Month in October, 1st Lake Properties was proud to partner with the Apartment Association of Greater New Orleans to assist in such a worth-while cause. 1st Lake Properties staff and volunteers echo the sentiments of Favrot & Shane Co. Senior Vice President, Stacey Shane Schott, when she said, "We have recognized the importance of making our community aware of the needs of victims and survivors in abusive situations. We partnered with The Apartment Association of Greater New Orleans in our request for donations to help support and bring awareness to these families."
1st Lake Properties is proud and inspired by the generosity it saw from its community members and is eager to find more ways to contribute to invaluable organizations like the Metropolitan Center for Women and Children. Other additional resources include The Recovery Village. 
---
1st Lake Properties is proud to partner with The Metropolitan Center for Women and Children. During the second half of July, you can help 1st Lake assist victims of domestic violence by donating school supplies for children and care packages for women.
The Metropolitan Center for Women and Children is a non-profit organization in Jefferson Parish that has been offering services for victims of violence since 1986, including helping survivors secure housing, counseling, and alternatives to violence. They strive to help families regain their physical and emotional strength, resulting in empowerment and transformation.
As active participants in the community, 1st lake Properties believes, as The Metropolitan Center for Women and Children does, that "as survivors become stronger, the community is strengthened."
If you would like to participate, please drop off your donation to your rental office through Friday, August 1. After that, you can still help by donating at Metropolitan Center for Women and Children between the hours of 8:30 a.m. and 4:00 p.m., Monday-Friday. Visit the Metropolitan Center for Women and Children's website for information and for more ways to help.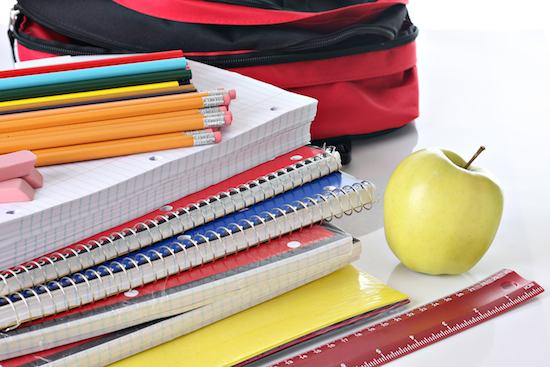 The following items are much needed and much appreciated:
School Supplies
Backpacks for boys and girls (clear or mesh only)
Pens (blue, black and red)
Pencils, crayons, markers
Single Subject notebook
White Out
Quart size ziplock bags
Manila Folders and Pocket Folders
Kleenex
Paper Towels
Peppermints
We Care Packages for Moms
Body Wash
Adult hair brushes
Deodorant
Small folding umbrellas
Shower Caps
Mini Manicure kits
Make-up bag
Razors
Journals (single subject notebooks are fine)
Pens
Toothbrush and Toothpaste
---
This month, the nation celebrated our country's independence with festive Fourth of July festivities of all kinds. 1st Lake Properties took part in the patriotism with a very special flag raising ceremony on June 26 at one of their commercial property locations in Kenner, LA. The event was an opportunity for 1st Lake Properties to come together with the community and celebrate our flag of the United States of America, and all that it means to us as citizens.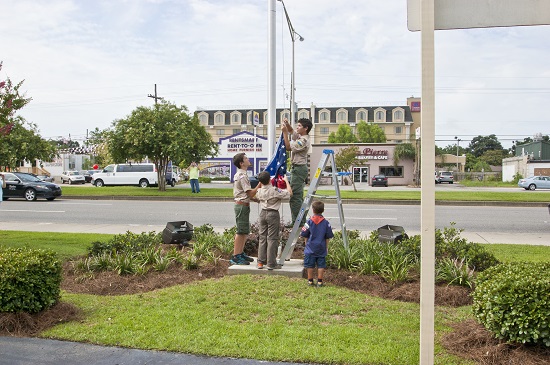 For the event honoring the country, Boy Scouts Troop 223 officiated the ceremony, along with Kenner City Councilman of District 2, Mike Sigur. On the day of the ceremony, Susan Wallace, 1st Lake Commercial Properties Agent, said, "The flag brings much needed attention to our country and our servicemen here and abroad. And we all recognize the appreciation they deserve." After the flag was raised in silent respect, all in attendance spoke the Pledge of Allegiance in unison.
Veterans from the Vietnam and Korean wars were there to view the ceremony, giving a special honor to the event. 1st Lake Properties is grateful for their service and was proud to have them at the flag raising ceremony.
1st Lake Properties recognizes the connection to the country they enjoy in both business and in spirit. Bria Martinez, Regional Vice President for 1st Lake Commercial Properties said, "We have a unique opportunity for local and out of state companies in this building with its strategic location to the Louis Armstrong International Airport."
1st Lake Properties was proud to share in such a meaningful display of patriotism with the community. The flag will continue to fly and will be lit at night for the neighborhood to see. If you are in the area, stop by and see it at 2200 Veterans Boulevard in Kenner, LA.
---
1st Lake Properties takes pride in each of their individual apartment communities with meticulous landscaping and reliable maintenance. To reward properties who demonstrate outstanding attention to detail, that has become to be known as the "1st Lake Look", 1st Lake recognizes winners of the Beautification Awards each quarter and the results are in for the most recent winners! Congratulations to these properties, worth checking out if you're looking for a lovely new apartment to move in to!
Lake Towers – Lake Towers has its own pool area with a gazebo and courtyard overlooking the peaceful Capital Lakes in Baton Rouge that is beautifully landscaped.
Camelot Court – Camelot Court offers townhome style apartments that provide a private home living experience with all the amenities that apartment living affords! In addition to private backyards, there is a private pool and courtyard area that is carefully maintained and landscaped.
Turtle Creek – At these tranquil Metairie apartments, enjoy a spacious swimming pool surrounded by manicured greenery.
White Water Creek – The property grounds at the White Water Creek apartments in Metairie are adorned with winding walkways, bubbling creeks, fountains and palm trees to make living more of a resort-like, luxury experience.
Willow Creek – Bask in pleasant living at the oak tree-lined Willow Creek apartments in River Ridge with landscaped paths, creeks and fountains and a private swimming pool.
Palmetto Creek – Palmetto Creek always have attentive maintenance staff on hand to handle any resident need thoroughly and efficiently. Palmetto Creek has walking paths, pavilions, lush plants and creeks for its residents to enjoy.
---
1st Lake Properties' Bella Ridge Apartments, which recently opened in the Elmwood neighborhood of River Ridge, is a proud sponsor of the JEDCO Challenge culminating on March 25 during New Orleans Entrepreneur Week.

A Challenge for Jefferson Parish Entrepreneurs
The JEDCO Challenge in partnership with First NBC Bank is an opportunity for five local startups and entrepreneurs to pitch their ideas for products or services not yet funded. The winner will be awarded a prize package valued at over $60,000 which includes Jefferson Chamber membership, website design and development, social media consulting, training workshops, insurance consulting, public relations assistance, 12 hours of strategic and competitor research and one year of free office space.
The Jefferson Parish Econominc Development Commission's mission with this challenge is to empower local entrepreneurs by providing them the tools, resources and relationships to succeed. Out of the 40 companies that applied to participate in the challenge, the top five were selected. The finalists are Alexander Girau; Alex Goss and Michael Angle; Blaine Lindsey; Sean Carrigan, Jason Palmer and Mike Melito; and Terry Ancar in the health, medical technology, mobile technology, online and manufacturer industries.
These five contenders will be scored based on pitch, business plan and crowd vote. 1st Lake Properties would like to wish each finalist the best of luck and is excited for the execution of the winning idea!
---