New Orleans' French Quarter is likely the most well-known of all the neighborhoods in town. The neighborhood is bounded by Esplanade Avenue, Canal and North Rampart streets, and the Mississippi River. Iconic local landmarks including the US Mint, French Market, Audubon Aquarium of the Americas, St. Louis Cathedral, Jackson Square, and Moon Walk (named not for an astronaut but deceased local political icon "Moon" Landrieu) lie within this neighborhood.
A Bit of History
The Vieux Carre neighborhood is older than the United States itself, dating back to the cusp of the 17th century when the French Quarter was born as a meager stretch of roughly 40 square blocks. Rife with the mystery of hundreds of years, the French Quarter abounds with stories of sailors, pirates, musicians, and Voodoo queens. Certainly fascinating for its myriad of architectural styles, restaurants, and nightlife, the French Quarter's history is alive and well, blooming and thriving, like flowers in the neighborhood's many secret gardens, amongst the wild revelry.
Much of this history is kept alive through the work of The Historic New Orleans Collection, headquartered on Royal Street. The HNOC functions as both a museum and research center. The Louisiana History Galleries are only one section of the HNOC's work but this collection of permanent exhibits on Louisiana history is a must-see for residents and visitors alike.
Fun and the French Quarter
The French Quarter is known to be party central in New Orleans all year round. There is to-die-for antique and art shopping along Royal Street, masquerade shopping on St. Ann, and of course, there is always Bourbon Street for rousing and carousing any day of the year. Not to be forgotten is Harrah's Casino, which borders the French Quarter at Canal Street.
Though fine dining may not be one's first thought at the mention of Bourbon Street, the Red Fish Grill on is worthy of changing some minds. Proprietor Ralph Brennan, of the Brennan Restaurant dynasty, serves up incredible Gulf seafood dishes including, of course, redfish.
Galatoire's Restaurant, also on Bourbon Street, has been a New Orleans staple for more than 100 years. As one might imagine of such an institution, tradition at this establishment is as rich as the food.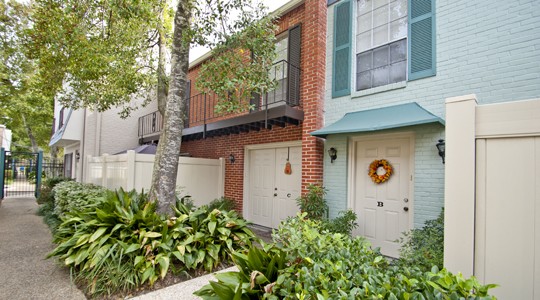 French Quarter Style Living Without the Hassle
If you want to be near the excitement of downtown, but don't want to live in the middle of all of the noise that French Quarter living affords, you might prefer Canterbury Square apartments in Metairie, LA. This beautiful apartment community is just minutes from downtown New Orleans, but these two bedroom town house style apartments offer peaceful luxury with the styling of a French Quarter condo. This community features large patios, beautiful New Orleans style courtyards, two swimming pools and a playground area.
---
Louisiana's state capital, Baton Rouge, is a wonderful city for families, students and young couples alike. Baton Rouge or "Red Stick" hosts activities for all ages, making it a great place to start a family.
Whether you're a resident of one of our Baton Rouge apartment communities or a visitor, there's always something fun to do in Louisiana's capital city.
Visit Louisiana State University
LSU is home to the beloved Tigers, an all star team with a huge following.But LSU has more to offer than just football. Check out these unique university hot spots:
Spend a Day Museum-Hopping
Baton Rouge is home to a plethora of world-renowned museums.
Eat at the Best Local Haunts
Baton Rouge, like the rest of Louisiana, is home to a fantastic food culture. To learn more, consult our Baton Rouge dining guide.
Enjoy a Night on the Town
Being the state's capital and a huge college town, Baton Rouge has some great bars and night clubs.
All of these attractions and more make Baton Rouge an incredible place to live. 1st lake has several beautiful properties in the area.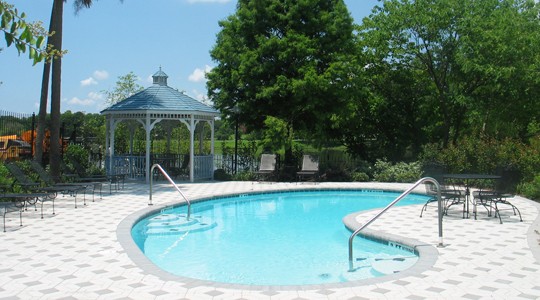 Lake Towers is nestled right in the middle of downtown Baton Rouge in the historic Spanish Town community. Lake Towers offers a peaceful option to downtown living with its gated lakefront location. As a resident you can enjoy an updated kitchen, appliances, and a washer and dryer. You have full access to the fitness center, private pool and gazebo overlooking Capital Lakes. Become a Lake Towers resident today.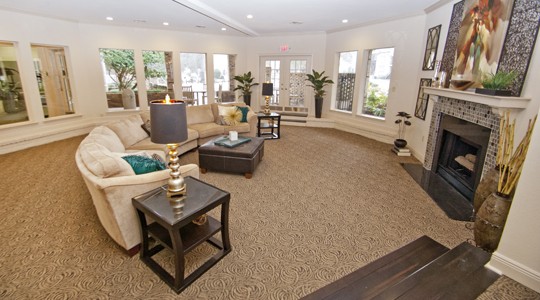 The Regency Club Baton Rouge apartments are unlike any other in community in the city. This apartment community boasts a beautiful open floor plan, wood-burning fireplaces and private patios and balconies. As a resident, you have full access to the state of the art fitness center, swimming pools, tennis courts and sand volleyball court. The Regency Club is conveniently located near all of the best Baton Rouge attractions.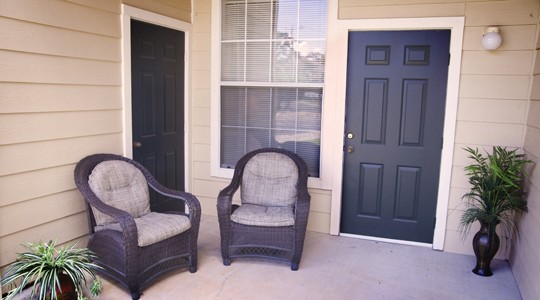 Spring Brook is yet another beautiful apartment community in Baton Rouge. Spring Brook fits a wide variety of needs with five separate floor plans. Each apartment has either a patio, additional storage or a balcony. As a resident, you will enjoy a huge chef-style kitchen and spacious bathrooms. During downtown, work out in the fitness center, swim in the pool or relax in the hot tub. Spring Brook also offers fully furnished extended stay options.
If any of these Baton Rouge apartment communities interest you, please apply for a lease today!
If you found this post helpful, please share on Facebook and Twitter.
Related posts: Northshore Neighborhood Guide, Jackson Neighborhood Guide, Metairie Neighborhood Guide.
---
Louisiana's Northshore is full of unique and beautiful communities nestled away from the fast-paced lifestyle of the city.
Mandeville is located in St. Tammany Parish right on Lake Ponchartrain. Explore its beautiful homes, views, parks and restaurants.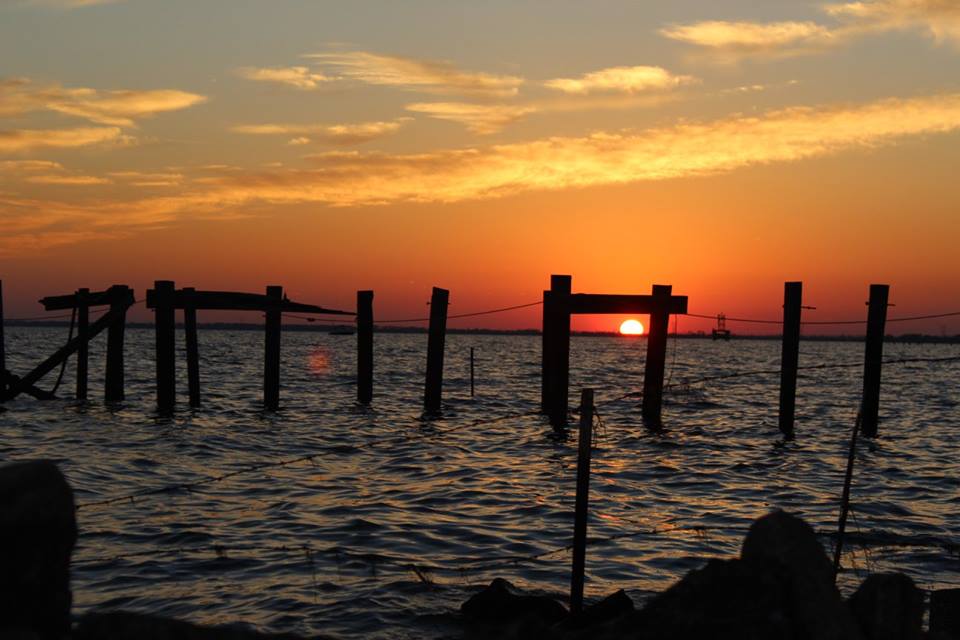 Outdoor activities in Mandeville
Among all of the Northshore communities, Mandeville is the place for nature lover's.  Mandeville is famous for its community involvement and abundance of outdoor activities. If you love the outdoors, Mandeville is the place for you.
This 2,800 acre park follows the shoreline of Lake Pontchartrain. A perfect family outing, Fontainebleau offers a small beach for swimming and sunbathing, bike and nature trails, campgrounds and more! Have a family barbecue or set up camp and stay the weekend. Fontainbleau is one of Mandeville's most impressive attractions.
Once a railroad track, Tammany Trace is now a 31-mile paved nature trail unifying the Northshore. Tammany Trace is frequented by bikers, bladers and hikers alike. Both a tourist attraction and a local favorite, Tammany Trace has transformed the Mandeville experience.
In the heart of the city lies the Mandeville Trailhead where you'll find the weekly community market, amphitheater, and the Tammany Trace historical, environmental, and cultural interpretive center. The Trailhead is also host to a variety of special community events including a live concert series on Fridays – just pack a picnic, bring a blanket, and gather your family and friends!
This 400 acre center provides an unparalleled nature experience. As a visitor, you can experience a pond-swamp, a pine-hardwood forest or a hardwood forest. The cypress swamp area is home to several beavers and you can see their dams from the boardwalks!
Mandeville restaurants
Nuvolari's is a local favorite. Known for an Italian menu wtih a Southern Louisiana flare, Nuvolari's is a great place to celebrate a life event or just grab drinks with some friends.
Rusty Pelican is a no-frills eating establishment. Dine on anything from salads and burgers to a crab cake basket! One thing's for sure, you won't be disappointed.
LaLou has a little something for everybody. Whether you're an eggs Benedict junkie or a pasta connoisseur, LoLou is your brunch spot. Everything on the menu is rich and flavor and culture and you'll love the atmosphere of this Old Mandeville gem!
Owned by a born-and-raised New Orleanian, Liz's Where Ya't Diner has a New Orleans feel in a tranquil environment. This is quite possibly the best breakfast in town!
Move to Mandeville
More and more, individuals are being drawn to the Mandeville area, but may feel there aren't homes available at a reasonable cost. While, for many of the private homes and small communities, this may be true, there are options in Mandeville area that you can be comfortable with, without breaking the bank.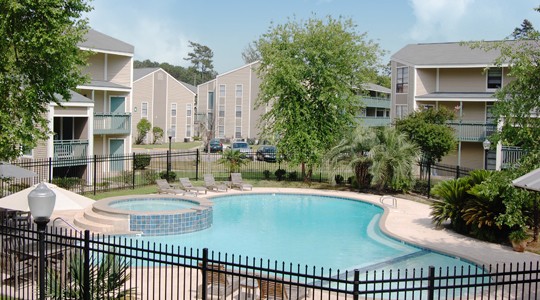 Consider a community like Grand Palms. Grand Palms is just minutes from the Mandeville Trailhead and offers two swimming pools, a covered picnic area and a playground for the best price on the Northshore. In keeping with the Mandeville appeal, this community has been newly renovated and features 1 and 2 bedroom rentals in a variety of unique and spacious floor plans.
Grand Palms is located near interstate 12 and the Causeway Toll Plaza, making this incredible community just minutes from Metairie and only 30 minutes from Downtown New Orleans where you'll find a variety of additional shopping, dining and nightlife!
Move in today for as little as $125, and lock in our low prices with a 15 month lease! Call today for more information 888-822-9332.
If you found this article helpful, please share on Facebook or Twitter
Related posts:
Get Pedaling! Biking in Elmwood and River Ridge
Things to Do in River Ridge, Harahan and Elmwood
---
River Ridge is a family-friendly three-mile stretch of southern Louisiana lying between Kenner and Metairie along the Mississippi River, bounded approximately by Generes Drive, Little Farms Avenue, Caladium Street, and Folse Street.
As River Ridge is adjacent to Elmwood and Harahan as well as Metairie, shopping in the area abounds. Lakeside Mall and Elmwood Village Shopping center are both within just a few miles of River Ridge and the boutiques in downtown New Orleans, such as The Shops At Canal Place, are just 15 minutes away.
Also just next door to the River Ridge community is the Nims Center Studios, a premiere filming and editing space used for commercials, music videos, television shows, and major motion pictures. Currently, Louisiana's own Imagination Movers film episodes of their hit Disney Channel series on location at the studios. In the past, the Nims Center Studios have aided in the production of blockbusters including The Runaway Jury, All The King's Men, and The Curious Case of Benjamin Button.
In terms of buildings and zoning in the area, River Ridge is largely residential. At the time of the 2000 census, nearly 75 percent of all River Ridge housing units were detached single-family units. According to figures compiled by Trulia.com, the median sales price for a single-family home in River Ridge was up 23 percent (from 2009) in December 2010, though sales data still reflects an overall depreciation in value of roughly eight percent since 2006.
At present, rental units in apartment complexes such as The Creeks of River Ridge Apartments are trending in the area. Apartment communities including Cypress, Hickory, and Sawmill Creek are gaining popularity by renting units at below average rates while still offering amenities such as swimming pools and gym facilities.
River Ridge is located within Jefferson Parish and is represented by Republican Kirk Talbot in the Louisiana State House of Representatives and by Republican Daniel Martiny in the Louisiana State Senate. For more information on River Ridge and other communities within Jefferson Parish, visit the Jefferson Parish Convention and Visitors Bureau web site.
---
Slidell, Louisiana is a city rich with culture and more than 100 years of hometown history, just a short, scenic drive from downtown New Orleans. Just a short thirty minute drive from New Orleans, Slidell is located within a breathtaking tract of Louisiana known as the Ozone Belt. This name refers to the special mix of salty sea air and pine scented breezes mingling in the area. This special air was thought by some Native Americans to have restorative powers.
Slidell is home to a host of festive annual events, including the Slidell Heritage Festival held each July 4 and the Olde Towne Slidell Spring Street Fair held in April. Slidell's Heritage Park even hosts an annual Christmas under the Stars celebration, a holiday spectacular featuring lights, cheer, gingerbread, even a miniature train village!
Slidell's iconic DuBuisson Gallery, a popular spot for events held throughout the year, gets into the holiday spirit, too. This year, through December 23, DuBuisson Gallery is hosting a holiday market, which is open from 9 a.m. to 3 p.m. and 5 to 7 p.m., Monday through Saturday. An added bonus, shoppers can stop by the famous City of Slidell Train Display, which will be open for viewing through January 8 of next year.
In addition to being the setting of year-round festivities such as the aforementioned, Slidell is prospering in the face of grim national financial figures. The cost of living in Slidell is nearly 10 percent below the national average, according to Yahoo! Real Estate. While recent job growth is low, 1.5 percent, future job growth is projected to reach 26 percent. Slidell's unemployment rate, 4.5 percent, is well below the national average, which has hovered around 10 percent nationally for more than a year.
The same source reports Slidell's population at nearly 30,000 and growing. The median age of residents is 37 and the median income of 50,000 on average. The city also reports a pupil to teacher ratio of 12 to one. Combined, these figures show Slidell as an ideal settling place for young families with children.
There are more facts about this captivating city, visit the official city of Slidell web site. Visitors can also call the Department of Cultural & Public Affairs at (985) 646-4375 to learn more about Slidell.
Searching for an apartment in Slidell? Check out our Audubon Gates apartment community, located in the heart of Slidell. 
---