Forbes Magazine recently named New Orleans as their "biggest brain magnet," and with that distinction, a number of young professionals have chosen to move here.
According to a recent article in New Orleans City Business, census figures show that members of Generation X and Y (ages mid-30s to mid-40s) make up almost one-third of the population in New Orleans, compared with a national average of just 26 percent. As a result, demographers were quick to name New Orleans as one of America's fastest-growing cities.
In terms of where to find a home, apartment living is quickly becoming the most viable option for residency during this period of fast growth.
Finding an apartment in New Orleans can be challenging for incoming transplants. At 1st Lake Properties, we are empathetic to the emotional and physical energy it takes to choose a new place to call home. Living outside the city presents an enticing option for newcomers. Apartments are much more plentiful in areas like Metairie and Harahan. This up-and-coming area features suburbs like River Ridge and Elmwood, in addition to our upcoming luxury property, Bella Ridge.
Additionally, these areas offer perks like easy parking and quick access to downtown, both of which are harder to come by when you actually live within the city; congestion and street parking are two constant realities of the New Orleans lifestyle.
"People moving to New Orleans who aren't sure how long they're going to stay or who don't want to buy a home are driving growth in Elmwood," says our senior vice president, Stacey Shane Schott, in the City Business article.
The suburb offers not only unbeatable proximity to New Orleans, but also plenty of amenities. Elmwood Shopping Center features major stores like World Market, TJ Maxx, Ashley Home Furniture, Ulta, Zoe's Kitchen, Five Guys Burgers, and much more.
Bella Ridge itself creates a luxurious atmosphere for residents with thoughtful details like an on-site dog park, office space within each unit, and clean, modern interiors.
"We're expecting folks to stay with us for one or two years until they establish job security," says Schott, noting that residents may choose to buy a house down the road. "Until then, they'll be our residents."
Take a look at all of our Greater New Orleans properties, and please don't hesitate to contact us with your questions.
---
The Jazz and Heritage Foundation draws global recognition for Jazz Fest, but did you know the foundation puts on several other events in the city? From last month's Crescent City Blues and BBQ Festival to annual competitions like Class Got Brass?, the foundation spotlights the importance of music in New Orleans throughout the year. If you're looking to enjoy some of the foundation's (and the city's) finest fruits, head to the Treme Creole Gumbo Festival, starting Nov. 8 in Armstrong Park.
As the name suggests, this festival pairs brass band music – including the Treme Brass Band – with plenty of gumbo offerings. Seafood and meat gumbos will be in attendance, but guests can also look forward to a vegan gumbo competition. Each restaurant participating in the festival is eligible to enter a vegan gumbo, free of any meat or animal products like butter, milk, or eggs. Competitors can also choose to create a gluten-free vegan gumbo, if desired. Culinary experts will judge each vegan creation, and visitors can purchase a sample to vote for their own favorite.
The second annual vegan gumbo contest aims to encourage healthy eating habits and also features a partnership with PETA.
A new addition to the festival is the organizers' decision to merge the arts market with the children's area. The decision adds to the allure of this family friendly event: local artists will lead interactive workshops for kids, providing a creative atmosphere for all to enjoy.
As always, music is at the forefront of this Jazz and Heritage Foundation event. Expect a near-constant stream of brass music throughout the festival, which runs from 11:00 a.m. until 7:15 p.m. on both Saturday and Sunday. In addition to local high school bands, the festival will also feature standouts like the Louisiana Philharmonic Orchestra Brass Band and the Soul Rebels, who close out the festival on Sunday.
So many of our Greater New Orleans properties are just a short drive from the event, and parking is plentiful. Take advantage of the city's top-notch music and food at this fall festival.
---
It's that time of year again. No, not summer… hurricane season.
It's a fact of life here in the Gulf South. We enjoy beautiful weather almost year round until hurricane season comes knocking. The most important element of hurricane season is preparation, and knowing when to evacuate.
Follow these tips to make sure you stay safe in event of an evacuation:

Make an evacuation plan.
If you'll need to leave your home, make sure you have a place to evacuate to. Think about family members, friends and hotels. Once you've decided on a refuge, confirm that you and your family can stay there. You need to make sure your plan is concrete on both ends.
If you're driving to your destination, be sure to fill up your gas tank before departure. You should also map out alternate routes as there will be huge amounts of traffic leaving the city.
Create communication channels.
Communication is key during times of severe weather and evacuations.
Once you have decided to evacuate, let all family members know, even those that aren't coming with you. It is important that everyone knows your whereabouts in case of emergency.
To find out information about the storm, use the internet. Phones will most likely be useless until you reach dry ground. Facebook and Twitter are great resources for live updates.
Renters Insurance
If you have a lot of valuable possessions stored in your apartment, consider renter's insurance.
If your property is lost or damaged during a hurricane, renter's insurance will recover the replacement cost.
Many renters insurance policies will also cover the cost of lodging if your apartment is damaged during the storm.
Supply kit
It's always a smart idea to have a supply kit ready in case of a sudden evacuation.
Your kit should include one gallon of water per person per day for at least three days, three day supply of non perishable food, battery powered radio, flashlight and extra batteries, first aid kit, moist towelettes, garbage bags, local maps, phone chargers and enough clothes for three days.
Remember, hurricanes can occur at any time. Make sure you are always prepared. If this article was helpful, share on Facebook and Twitter.
Related posts: Building a Home Office, Renting a Moving Truck, Moving to New Orleans.
---
The Northshore is a fantastic community located on the northern shore of Lake Pontchartrain in Louisiana. The Northshore provides plentiful opportunities for outdoor recreation, dining and apartment living.
1st lake properties has apartment communities all over the Northshore in Mandeville, Covington and Slidell.
If you're moving to the Northshore, here is a guide to all of the hot spots you should know about.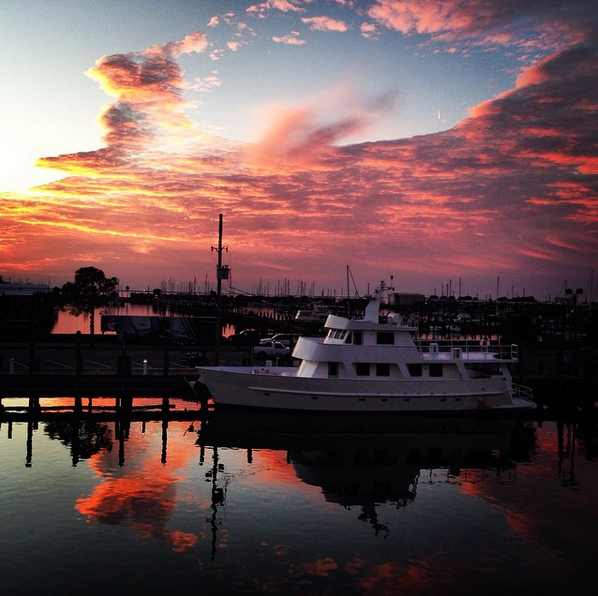 Covington, LA
Established in 1813, Covington has a rich history and a charming historic downtown. Columbia Street in Downtown Covington is a great place to spend your Saturday, whether you're shopping, dining or just grabbing a quick drink. Here are some of our favorite spots:
Shopping
Dining
All of these stores and restaurants are easily accessible from 1st lake's Brewster Commons.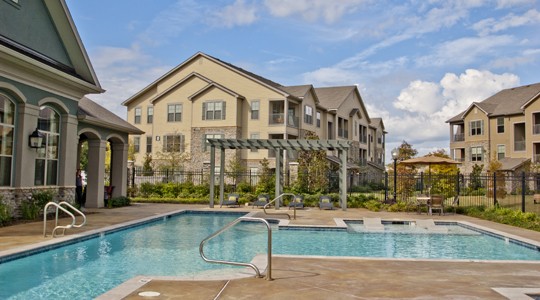 Brewster Commons at River Chase is a tranquil apartment community in Covington, LA. You have the option of one, two and three bedroom luxury apartments with carports and detached garages. You can enjoy indoor appliances such as full size washers and dryers and refrigerators with ice makers. Outside, you can relax in the hot tub or take a dip in the pool. You will also have full access to the fitness and yoga centers. With all of the activities to do in and around Brewster Commons, spots are filling up quickly. Reserve your apartment home today.
Mandeville, LA
Mandeville is a historic fishing community with beautiful views of the water, plentiful outdoor activities, and great dining options. Here are some highlights:
Indoor & Outdoor Activities
Dining
All of these activities are right near the Grand Palms apartments in Mandeville.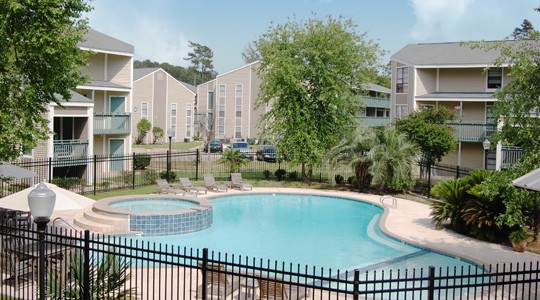 1st lake's Grand Palms in Mandeville, LA is a beautiful gated apartment community. Grand Palms has spacious floor plans, floor to ceiling windows and brand new cabinetry. This apartment building is for people looking for a modern living space- either loft style or single story villas. You are just thirty minutes from Metairie and Downtown New Orleans, so the commute is minimal. If you are looking for quiet living outside of the city, Grand Palms is for you. Apply for a lease today.
Slidell, LA
Slidell is a unique Cajun town surrounded by rivers and bayous. The town is full of cultural attractions you won't want to miss.
Cultural Attractions
Dining
1st lake's Audubon Gates apartments are close to all of these wonderful establishments.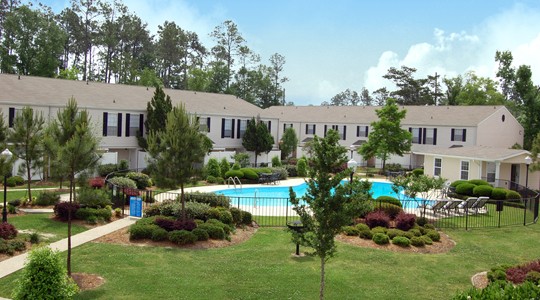 1st lake's Audubon Gates in Slidell boasts a swimming pool, tennis court and playground area. Indoors, you will find bright kitchens, washers and dryers, dishwashers and refrigerators with ice makers. This apartment community is conveniently located near I-10 and I-12 making New Orleans, Covington, Mandeville, and the Mississippi gulf coast extremely accessible. Audubon Gates is pet friendly. Apply today to secure an apartment!
If you found this article helpful, please share on Facebook and Twitter.
Related posts: Neighborhood Guide Jackson, Neighborhood Guide Metairie, Neighborhood Guide River Ridge.
---
Other than Mardi Gras, to many, Jazz Fest is the biggest and best annual event in New Orleans, and with good reason. The New Orleans Jazz and Heritage Festival is a whopping seven full days of music, food and art. If you're looking to experience a huge amount of New Orleans culture condensed into one day, Jazz Fest would be the place to do it. Use these tips for how to have a great Jazz Fest experience, which is easily and conveniently accessed by 1st Lake Properties residents of New Orleans area apartments!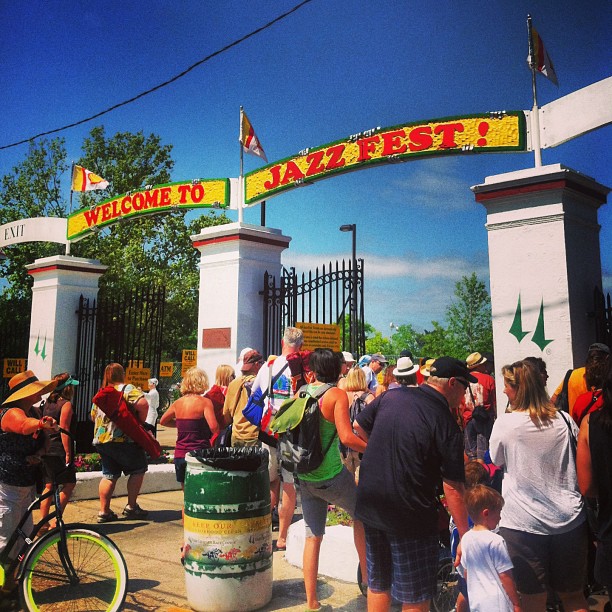 Music – You really can't go wrong with any music selection at Jazz Fest because it's always going to be an excellent choice, even if you've never heard of the performer. The lineup this year features major headliners like Eric Clapton, Bruce Springsteen, Christina Aguilera, Phish and Arcade Fire. In addition to the big name, as always the fest features some of the best established New Orleans artists and some very talented newcomers. Check out the full Jazz Fest music schedule online.
Food – For some people, Jazz Fest is more about the food than the music. There are nine food areas, each with an amazing sampling of New Orleans food and some ethnic offerings for something different. Some festival favorites not to miss include crawfish bread, cochon de lait po-boy, the iced teas from Sunshine Concessions, Ms. Linda's Ya Ka Mein, the fried softshell crab po-boy from Galley Seafood Restaurant, the Phesant, Quail and Andouille Gumbo from Prejean's Restaurant, and of course the Crawfish Monica.
Crafts – If you want to bring a tangible piece of Jazz Fest home with you, there are three art markets throughout the festival grounds where you can find some amazing, hand-made crafts. In addition to the coveted Jazz Fest posters from years past, including the 2014 poster, you can find African art and wares at the Congo Square African Marketplace; paintings, pottery and more at the Contemporary Crafts in Heritage Square; and regional crafts including photography and jewelry at the Louisiana Marketplace.
Family – Jazz Fest is one festival where kids can have as much fun as the adults. There is a section just for kids that includes a kids' tent and a food area with favorites like peanut butter and jelly sandwiches and mac and cheese.
Transportation – It's important to have a game-plan for how to get to Jazz Fest. It can be difficult to find a parking space if you are driving, but if you find a parking space within walking distance, you can take the Canal Street streetcar that drops you right off at City Park just a few blocks away, or take a pedicab or the Esplanade bus.
---