Investing in a gym membership can be a difficult decision, and finding the time to actually go can be even more challenging. Even if you prefer to run on your own time and on your own path, the weather isn't always outdoor exercising-friendly. Our solution? Apartment communities that come with top quality fitness centers to help you get in shape in a comfortable environment just steps from your apartment.
Arbor Gate – No need to drive to the gym when you have it right outside your door! Enjoy the state of the art fitness center at these Mississippi apartments.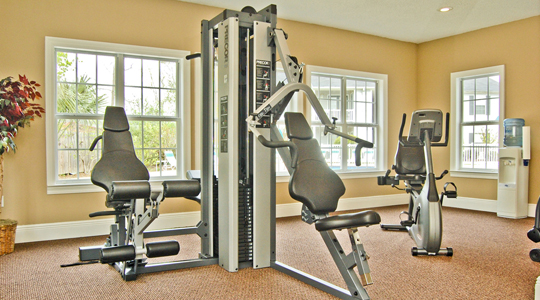 Brewster Commons – Any time you want or feel the urge, as a resident you can take advantage of the 24 hour fitness center with state of the art Precor fitness equipment at this Covington apartment community.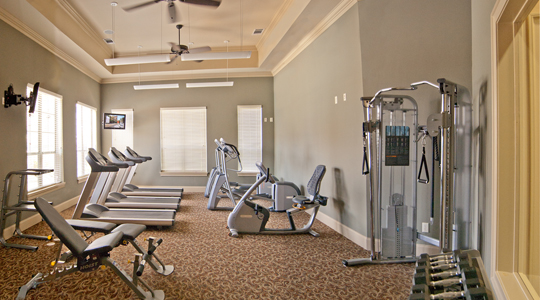 Citrus Creek East – Enjoy a full body workout at this spacious fitness center including elliptical machines, treadmills, stationary bikes, weight stations and more, as part of this River Ridge apartment community.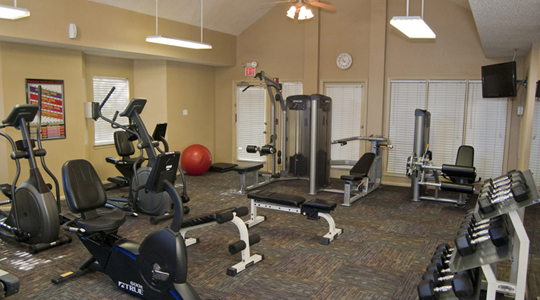 Lake Towers – Take comfort in the convenience of having access to an on-site fitness center at these modern and luxury-style apartments in Baton Rouge.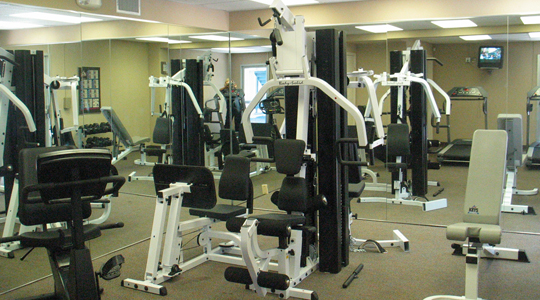 Lakes of Chateau Estates North – Get in shape using the variety of equipment at this Kenner apartment community's fitness center. Also get active on the lighted tennis court and swimming pool.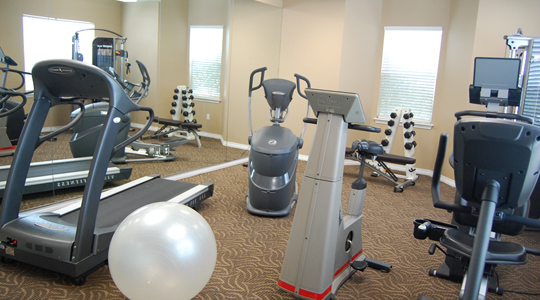 Regency Club – Inside the gates at this Baton Rouge apartment community, in addition to a sanded volleyball court, two sparking swimming pools, and a lighted tennis court, find a state of the art fitness center for an after-work or anytime workout.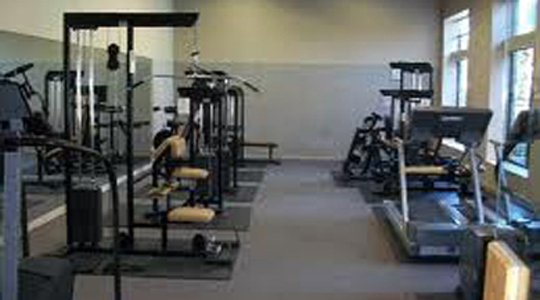 ---
January ushers in a new year and that means a great opportunity for savings to start 2014 ahead of the game. 1st Lake continues to bring our prospective residents attractive incentives in addition to our carefully manicured and maintained communities, in keeping with our New Year's Resolutions! Check out what apartment specials 1st Lake Properties has to offer this month.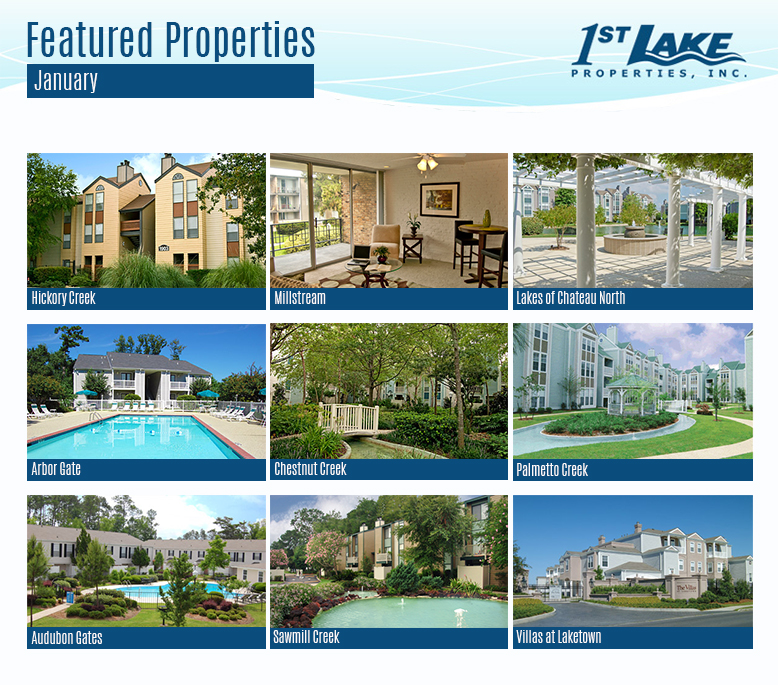 Metro New Orleans Apartment Deals
Villas at Laketown – Act quickly and you could be the proud new resident of a massive two bedroom, two and a half bathroom apartment at a very special rate! These townhome style apartments in Kenner also offer private garages.
Sawmill Creek – Make yourself at home in River Ridge at our Sawmill Creek apartments with great floor plans, and save up to $2,775 in rent on a 15 month lease, plus only a $99 security deposit!
Palmetto Creek – This beautifully landscaped community in River Ridge with lovely, modern interiors is offering two weeks of free rent on an 11 or 17 month lease. Call now to learn how you can save $1,200 for a year.
Lakes of Chateau Estates North – This luxurious Kenner apartment community is offering special rental rates on one bedrooms, two bedrooms, and two bedrooms with attached garage. Act fast while these deals last!
Millstream – Call now to find out how you can get one week of free rent on select two bedrooms at this Metairie apartment community just minutes from downtown New Orleans.
Chestnut Creek – Find luxury and convenience at the Chestnut Creek apartments in River Ridge, offering reduced rents, half off deposits and waived move-in fees.
Hickory Creek – The Hickory Creek apartments in River Ridge are offering some of the best specials of the month. Call for the details on up to $1,350 in move-in specials plus reduced rents on select apartments.
Arbor Gate – 1st Lake makes moving in to the Arbor Gate apartments in Mississippi easy with free application fees, reduced rental rates and $99 deposits.
Audubon Gates – Don't miss out on low $99 deposits and waived administrative fees with approved credit at these serene apartments in Slidell.
---
1st Lake Properties apartment communities continue to prove themselves to be fun and lively places to live for their residents. To keep things exciting, two 1st Lake communities have recently and are currently holding fun resident events, making each location not only a great place to live, but a great place to socialize as well.
Game Nights at 1st Lake Properties
Recently, the Lakes of Chateau Estates South apartments in Kenner hosted a game night for all residents for three hours on a Friday night. There was bingo, Pictionary and Texas Hold 'Em poker at the game night. $150 in gift cards were provided by property staff to give away as prizes for the winners as well as a grand prize including a poker chip set. All of the Lakes of Chateau Estates South team members attended the game night which resulted in a big residents vs. staff competition. To add to all the fun, Corky's BBQ donated appetizers. What better way to kickoff the weekend?
Decorating Contests at First Lake Properties
The Natchez Landing apartments in Metairie are getting in the spooky holiday spirit and hosting a Halloween door decorating contest for residents. Residents who participate will be judged on Oct. 26 and Oct. 27 for the best door decorations. Winners will be judged on creativity and most impressive design. Besides having fun contests to enter, Natchez Landing is a wonderful location with tropical landscaping, creeks, a beautiful courtyard and spacious interior apartments.
If game nights and exciting contests sound like fun to you, consider moving in to one of these great 1st Lake apartment communities. Contact Natchez Landing or Lakes of Chateau Estates South to make an appointment today
---
1st Lake Properties is proud to announce the winners of last quarter's Beautification Award. Each quarter, several properties that meet a set of distinguished criteria are recognized as part of the 1st Lake Properties Beautification Award program.
1st Lake awards first, second and third place in different categories to a selection of their New Orleans area apartment communities. Last quarter's first place winners were the Brewster Commons apartments in Covington; Park Oaks, Windmill Creek South and Crossings apartments in Metairie; and Cypress Creek and Palmetto Creek apartments in River Ridge. These properties are honored to receive this highly esteemed and sought after distinction.
Each quarter, secret shoppers are sent to inspect and score each 1st Lake property, looking for excellence in areas like cleanliness of the grounds and common areas including pool and mail areas; landscaping; signage; and maintenance of stairwells, balconies and parking areas.
Each 1st Lake property who won the first place Beautification Award last quarter was very deserving. Brewster Commons is a relatively new addition to the 1st Lake family, and boasts beautifully manicured outdoor grounds features and extremely well kept common areas. The Crossings apartments in Metairie are surrounding by lush greenery that's regularly tended to with care. The Windmill Creek South apartments in Metairie are adorned with elaborately designed landscaping including bridges arching over creeks and walking paths. Cypress Creek, Palmetto Creek and Park Oaks are also equipped with lovely pools and greenery.
The team at 1st Lake Properties would like to extend their congratulations to each of the Beautification Award winners and good luck to next quarter's contenders!
---
Start fresh in the New Year by renting a brand new apartment in a completely new community in Covington! Everything about the Brewster Commons apartments in Covington is modern, state of the art and flawlessly designed for the new wave of residents in 2013.
Brewster Commons is located in the River Chase subdivision in Covington, LA. It's a location that is bright and welcoming and is within walking distance to shopping and entertainment of the Northshore. The Northshore is a wonderful place in Louisiana to live, full of sporting, activities and local charm. Plus it's just across the bridge from New Orleans, so residents can enjoy the best of both worlds.
Arguably, the most important and exciting time of year in Louisiana is just around the bend. Carnival season is fast approaching and the Northshore is host to several fantastic Mardi Gras parades. Residents of Brewster Commons will have a convenient location close to where the Krewe of Lyra and Krewe of Olympia parades roll. Also nearby is the Krewe of Tchefuncte parade, the only boat parade of Mardi Gras that makes its way down the Tchefuncte River.
Besides its beautiful surroundings and access to New Orleans and many festive Mardi Gras parades, Brewster Commons offers excellent amenities like a resort style swimming pool, hot tub, 24 hour modern fitness center, Wii & yoga room and much more. Check out what one, two and three bedroom floor plans are available and consider Brewster Commons for a new place on the Northshore to call home!
---