In Louisiana we enjoy our little something extra – or what we like to call lagniappe. That's exactly why 1st Lake Properties offers a lot of lagniappe besides the typical apartment building floor plan with nothing but a parking lot out front. Besides the elaborate landscaping of 1st Lake Properties communities in Louisiana and Mississippi, there are lots of extra features both inside and outside the apartments.
Indoor Apartment Amenities
Balconies – Who doesn't love a nice balcony? It provides the fresh outdoor air while allowing easy, convenient access to the apartment interior when it's time to go back inside. When there's nice weather, it's a great amenity to have. The Brewster Commons apartments in Covington come with balconies to enjoy the great outdoors just a step away from the cozy indoors.
Sunrooms – The balcony's older sibling, a sunroom lets a lot of great, natural outdoor light in without ever having to actually step outside. You can enjoy the outdoors right from an enclosed room with a comfy chair and some friends. A sunroom is also an excellent space to convert into a home office. An outside view is always great for inspiration and serenity when getting work done. Lost Bayou apartments in Metairie and Boardwalk apartments in Metairie are three excellent 1st Lake Properties communities that come equipped with sunrooms.
Nearly all 1st Lake Properties apartments offer two or more bedroom floor plans, and converting that extra space to fit whatever function you're looking for can be easily done. Turning an extra bedroom into a sitting room or office is a beneficial way to maximize on all the available space.
Outside Apartment Amenities
Fitness centers – It's hard to find a perk better than having an all-inclusive fitness center right on your apartment's property. 1st Lake Properties offer the best in state of the art gym facilities at select apartment communities. The brand new Brewster Commons apartments in Covington offers a great fitness center complete with treadmills, elliptical, exercise bikes and a Pre Cor gym. But that's not all – right outside the fitness center is a Wii and yoga room. Lake Towers apartments in Baton Rouge as well as Arbor Gate apartments in Picayune, Mississippi also offer excellent fitness centers.
Play Stations – The Grand Palms apartments in Mandeville is a wonderful community for all types of renters. The property has a playground for the kids – or for adults who want to feel like a kid. Grand Palms also features a covered picnic area that's perfect for cookouts with friends, rain or shine.
Tennis Court – Tennis courts are another outdoor extra you can't find everywhere. Tennis is a fun, therapeutic way to burn off stress and some calories while you're at it. You can enjoy playing tennis at home at the Audubon Gates apartments in Slidell and the Van Mark apartments in Jackson, Mississippi.
---
If you like serenity and convenience, the Boardwalk apartments in Metairie, Louisiana might be just what you're looking for. This intimate community made up of 112 studio, one and two bedroom apartments is centrally located in Metairie between the premier shopping and entertainment of Cleary and Clearview.
As with all 1st Lake apartments, the landscaping at Boardwalk is pristine, it's pet-friendly and comes equipped with state of the art amenities. Sun rooms and flex spaces are available in select rooms and are convertible as extra living or office space.
The Boardwalk location is hard to beat. It's near plenty of shopping, including Lakeside Shopping Center, the AMC Clearview Palace movie theater and is just a short drive to all the activity of New Orleans and relaxation and recreation of the North Shore. The surrounding Metairie neighborhood also offers plenty of great dining options.
Some highlights found in the Boardwalk area:
Food – Tandoori Chicken, Milano's Pizza, Parran's Po-boys, Pho Orchid
Grocery shopping – Rouses, Breaux Mart, Sam's Club
Schools – St. Benilde School, Archbishop Rummel High School, Bridgedale Elementary School
Parks – Ney Rey Park, Green Acres Park, Zephyr Field, Lafreniere Park
Check back regularly for great deals and property specials offered daily on available Metairie apartments for rent.
---
1st Lake Properties celebrates the grand opening of Brewster Commons apartments in Covington with an exciting array of giveaways for leasers. Starting on Friday, April 20th, leasers and anyone who tours the grounds will be eligible for the fabulous prizes.
Before we get to what you could snag by becoming part of Brewster Commons, here's a little bit of background info on the Northshore's newest luxury apartment complex. Brewster Commons is located in the River Chase subdivision, in close proximity to downtown Covington. There are a variety of floor plans to choose from based on how many bedrooms or square feet you require. Brewster Commons units are available in one, two or three bedrooms.
The state of the art interiors all have modern features including energy saving appliances from washers and dryers to self-cleaning ovens to refrigerators complete with ice makers. The amenities might just be the best part – because who doesn't like extras? Brewster Commons affords the best in safety and convenience for its tenants, including a community access gate, garages, alarm systems and free wi-fi. Other leisure amenities include a resort style swimming pool, hot tub, massive sun deck, 24 hour fitness center and a Wii and yoga room.
Enough of all the extraneous details. Okay, well not extraneous, but on to the prizes you could win by leasing an apartment in Brewster Commons. The first 50 leases go into a drawing for six months of free rent. Anyone who leases from April 20 through May 27 and moves in before June 1 will have a TV installed in their kitchen. In addition to these incentives, anyone who leases now will receive $100 off their monthly rent for 12 months. Both seven and 18 month rents will also be offered.
Not only leasers, but anyone who just takes a tour of the premises will be entered in daily drawings for prizes up to $100 in value. So with the great features, convenience and amenities of Brewster Commons and all the lagniappe offered for just becoming part of the community, there's no reason not to.
---
1st Lake Properties is opening a brand new apartment community on the Northshore this fall! Brewster Commons will be located in River Chase, which is a new and upcoming subdivision of Covington. Brewster Commons will feature all the comfort and luxury you've come to know and expect from 1st Lake Properties to the Northshore! There will be multiple floorplans available for reservation at Brewster Commons, including 1, 2, and 3 bedroom luxury apartment homes with garages that feature extra large doors and carports as well.
Brewster Commons will feature 240 apartment homes, with pre-leasing beginning on-site in July! Once you pre-lease your new apartment home, expect to make it your own in the Fall of 2011. Located in beautiful Covington at 16309 East Brewster Road, behind Target, off of I-12 at River Chase, Brewster Commons will feature many amenities that will make you feel right at home! Once you drive through the private gated entrance, the modern conveniences and stylish accompaniments will let you know you've come to the right place.
All interiors of Brewster Commons will include the very latest in energy saving appliances to keep your bills low and efficiency at its peak. These appliances include full size washers and dryers, self cleaning ovens, microwaves, and refrigerators with ice makers! Beyond the functionality and energy savings you can expect in your kitchen, the beauty that accompanies it will be quite impressive. You and your guests will dine on granite countertops and wood finish flooring, with stainless appliances. Outside of the kitchen, the apartment homes at Brewster Commons will have coordinated color schemes and wood faux blinds to accentuate your new living space. Personal Intrusion Alarm systems will also be in your apartment home at Brewster Commons.
Beyond the comfort of your new home, you will find many ways to unwind available to you on-site at Brewster Commons. Relax after a hard day's work at the pool, which is equipped with a bubbling hot tub and a tanning deck for your convenience. If you'd rather unwind with a nice workout, the Brewster Commons fitness center will include the latest in gym equipment, complete with treadmills, ellipticals, excersise bikes, and a Catalina gym! Outside of the rental center's work-out facility, there will also be a fully functional Wii and yoga room as well as a mail room. As with all 1st Lake Properties, you will also have the ease of on-site management and maintenance.
The Northshore just got a little cozier! Brewster Commons, opening this fall, will be a great place to live, work, and play. Lush landscaping, a relaxing pool, fitness and entertainment centers, modern design and appliances! You can follow the development of this exciting new community and pre-reserve your new Brewster Commons apartment home by contacting the property toll free at: 1-855-257-BREW. Give Brewster Commons a call today, and find your new home on the beautiful Northshore!
---
Louisiana's Northshore is full of unique and beautiful communities nestled away from the fast-paced lifestyle of the city.
Mandeville is located in St. Tammany Parish right on Lake Ponchartrain. Explore its beautiful homes, views, parks and restaurants.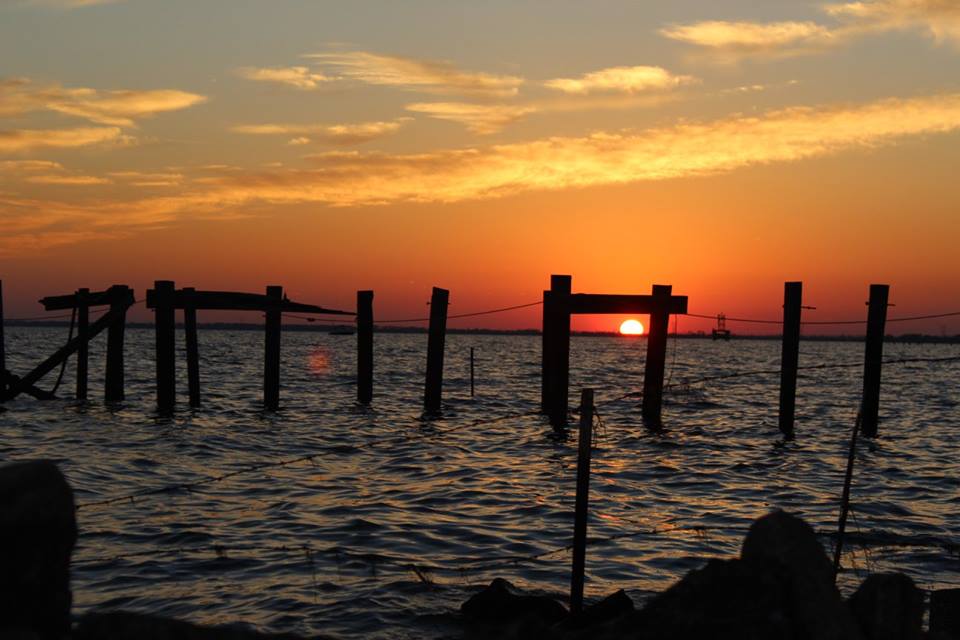 Outdoor activities in Mandeville
Among all of the Northshore communities, Mandeville is the place for nature lover's.  Mandeville is famous for its community involvement and abundance of outdoor activities. If you love the outdoors, Mandeville is the place for you.
This 2,800 acre park follows the shoreline of Lake Pontchartrain. A perfect family outing, Fontainebleau offers a small beach for swimming and sunbathing, bike and nature trails, campgrounds and more! Have a family barbecue or set up camp and stay the weekend. Fontainbleau is one of Mandeville's most impressive attractions.
Once a railroad track, Tammany Trace is now a 31-mile paved nature trail unifying the Northshore. Tammany Trace is frequented by bikers, bladers and hikers alike. Both a tourist attraction and a local favorite, Tammany Trace has transformed the Mandeville experience.
In the heart of the city lies the Mandeville Trailhead where you'll find the weekly community market, amphitheater, and the Tammany Trace historical, environmental, and cultural interpretive center. The Trailhead is also host to a variety of special community events including a live concert series on Fridays – just pack a picnic, bring a blanket, and gather your family and friends!
This 400 acre center provides an unparalleled nature experience. As a visitor, you can experience a pond-swamp, a pine-hardwood forest or a hardwood forest. The cypress swamp area is home to several beavers and you can see their dams from the boardwalks!
Mandeville restaurants
Nuvolari's is a local favorite. Known for an Italian menu wtih a Southern Louisiana flare, Nuvolari's is a great place to celebrate a life event or just grab drinks with some friends.
Rusty Pelican is a no-frills eating establishment. Dine on anything from salads and burgers to a crab cake basket! One thing's for sure, you won't be disappointed.
LaLou has a little something for everybody. Whether you're an eggs Benedict junkie or a pasta connoisseur, LoLou is your brunch spot. Everything on the menu is rich and flavor and culture and you'll love the atmosphere of this Old Mandeville gem!
Owned by a born-and-raised New Orleanian, Liz's Where Ya't Diner has a New Orleans feel in a tranquil environment. This is quite possibly the best breakfast in town!
Move to Mandeville
More and more, individuals are being drawn to the Mandeville area, but may feel there aren't homes available at a reasonable cost. While, for many of the private homes and small communities, this may be true, there are options in Mandeville area that you can be comfortable with, without breaking the bank.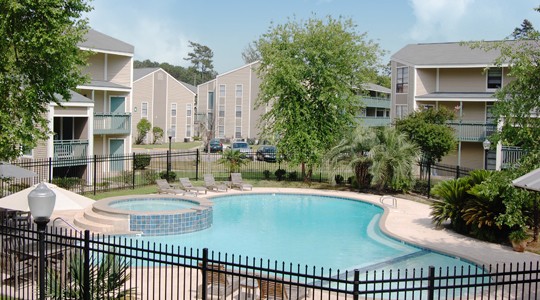 Consider a community like Grand Palms. Grand Palms is just minutes from the Mandeville Trailhead and offers two swimming pools, a covered picnic area and a playground for the best price on the Northshore. In keeping with the Mandeville appeal, this community has been newly renovated and features 1 and 2 bedroom rentals in a variety of unique and spacious floor plans.
Grand Palms is located near interstate 12 and the Causeway Toll Plaza, making this incredible community just minutes from Metairie and only 30 minutes from Downtown New Orleans where you'll find a variety of additional shopping, dining and nightlife!
Move in today for as little as $125, and lock in our low prices with a 15 month lease! Call today for more information 888-822-9332.
If you found this article helpful, please share on Facebook or Twitter
Related posts:
Get Pedaling! Biking in Elmwood and River Ridge
Things to Do in River Ridge, Harahan and Elmwood
---