1st Lake Properties is committed to being a resource to our residents, especially now. If you need anything from your rental office team, you can continue to contact your rental office by phone or online through the resident portal with any questions or comments.
Below, we've compiled a list of resources for you that can offer further assistance during this time. 
Companies Hiring:  
Associated Wholesale Grocers (AWG) Gulf Coast
America Works of Louisiana – Part of the Social Security Administration's Ticket to Work program
Adia (staffing company) – Partnership with Adecco looking for retail workers.
Amazon – adding 100,000 workers nationwide.
Baumer Foods (Crystal Hot Sauce) – hiring now!
Baptist Community Health Services is hiring!
Bobby's Hebert's Cajun Cannon Restaurant is hiring!
CVS – part & full-time positions across the country
Dollar General – hiring nationwide
Domino's Pizza – hiring nationwide
Entergy & Keystring Labs – Note: any job located in the Woodlands, Texas office may be worked remotely from New Orleans office
Geocent – Note: many jobs located in other offices across the country may be worked remotely from New Orleans
Lowe's – Hiring full-time, part-time, overnight and seasonal roles. Text JOBS to LOWES (56937)
Nanno (partnering with local company Kaleidoscope Early Learning) 
Outschool – Seeking 5,000 teachers to offer online classes in light of school closures
Papa John's – Hiring nationwide
PepsiCo – Hiring, increasing pay & enhancing benefits
WorkNola.com: jobs listed here and updated by GNO, Inc.
Revolution Foods – hiring wide variety of temp positions
Quest Diagnostics:  jobs listing site
US Census Bureau:  jobs listing site
New Orleans City Business has been updating their blog with even more job opportunities
Costco: hiring temporary workers   
Langenstein's Grocers: hiring part time
Republic National Distributing Company
Whole Foods – Hiring various positions
LCMC Hospitals: hiring at West Jefferson Hospital, Children's Hospital, Touro Hospital, New Orleans East Hospital, and University Medical Center
1stlake.com: yep, we're hiring!
Boilinger Shipyards
PROFESSIONAL:
Structural Designer – Lockport, LA
Electrical Engineer – Lockport, LA
Info. Technology Director–Lockport-LA
Oracle Apps. Developer – Lockport, LA
HSE Coordinator – Harvey, LA
PRODUCTION:
Crane Operator – Harvey, LA
Aluminum Pulse Welder – Lockport, LA
Repair Wkg. Leaderman – Algiers, LA
GMAW Welders (Short-Arc) – Lockport, LA
Sherwin Williams  
Sales Associate
DPS
Cabildo Staffing
Various positions in Baton Rouge, Kenner, New Orleans, Metairie, Belle Chase, Raceland, and Zachary, LA.
Call 504-524-8650 or email Sonia@CabildoStaffing.com & Candance@CabildoStaffing.com
EXPRESS PROS
Tire Technician 
For more information, CLICK HERE
Warehouse Workers
For more information, CLICK HERE
Carpenter 
For more information, CLICK HERE
LEGACY RESTORATION AND REFERRAL, LLC
Estimator 
Project Manager
Foreman 
Email resume to hr@legacyrandr.com
GNO TAX INTERNATIONAL BUSINESS CENTER
Tax Professional  
For more information, CLICK HERE
Quickbooks Certified Bookkeeper 
For more information, CLICK HERE
PAINTING WITH A TWIST
Bilingual Painting Artists  
Email resume to johannanatale@yahoo.com
Resources for Financial Assistance:
Energy Bill Payment Assistance 
Coronavirus Loan Comparison Chart
Louisiana Restaurant Associations (LRA) For Employee Relief Fund
Louisiana Unemployment and Benefits
Gayle Benson Community Funds to benefit those in the service and hospitality industry
LaCap (La. food assistance for 60-years or older)
La. Workforce Commission helping those with reduced hours or not working, email:  EmployerServices@lwcla.gov
American Jobs Center: 1801 Airline Hwy, Ste F, Metairie, LA 70001, 504-838-5678
Government Resources:
Centers for Disease Control Corona Virus disease
US Dept of State Travel Advisory
Jefferson Parish Council on Aging  

School Resources:
Local Hospitals:
LCMC Health Systems (Children's Hospital, West Jefferson Hospital, Touro Hospital, University Medical Center, and New Orleans East Hospital)

Local Television stations:
Business Resources:
St. Tammany Chamber of Commerce
Baton Rouge Chamber of Commerce
Entergy Charitable Relief Foundation – "Entergy shareholders are committing to $700,000 to the COVID-19 Emergency Relief Fund to help qualifying customers  with basic needs such as food and nutrition, rent and mortgage assistance, and other critical needs until financial situations become more stable."
---
Let's talk about how you can keep from catching the quarantine crazies. 
1. Garden: Make your own personal forest or herb garden. Even if you don't have anywhere exterior to grow your green thumb, there are plenty of house plants you can add to your space. Check out our houseplant guide here.
2. Learn Something New: Maybe you can't head to the library to grab a new book, but you can still access all of our local libraries' resources through great apps like Hoopla, RBdigital, Libby, and more!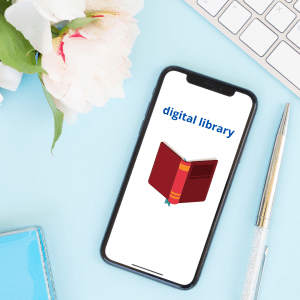 3. Sharpen Your Skills: Want to learn how to start your own podcast? Watch a Youtube video about it. Want to get an edge on your competition in the job market? Gain some in-demand skills via LinkedIn Learning!
4. Deep Clean: The easiest way to tackle this is to organize your cleaning schedule room by room. For more on that, visit our deep clean blog post!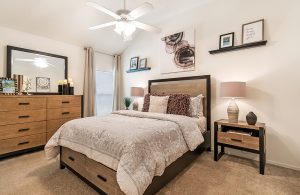 5. Stay Connected: Catch up with a friend or family member. Give them a call or video chat with them. Have a fun virtual movie night by putting on your favorite film. You can even share the same snacks by planning to both pop some popcorn or candy! There are also some super fun apps out their like HouseParty that let you play virtual games while seeing your favorite people face-to-face.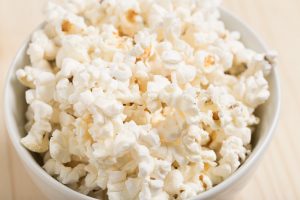 Photo by Keegan Evans (Canva)
6. Exercise: Gyms are closed now, so bring the gym to you! There are plenty of lessons to stream or watch on YouTube. We get our yoga fix with Adriene's easy lessons.  
7. Cook: Pull out your cookbook or log back into Pinterest to make something new and yummy! For easy, healthy meals, we're loving Detoxinista!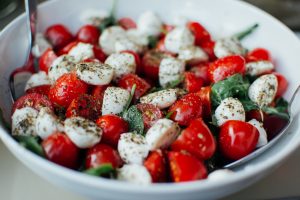 Photo by Tookapic (Canva)
---