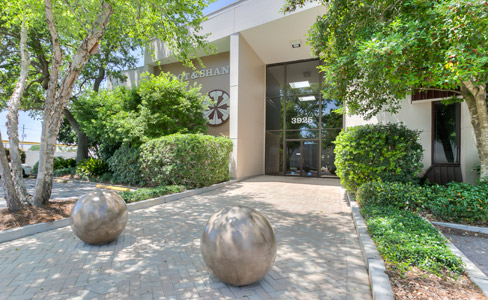 Featured Property
Favrot & Shane Building
Capri Office Building

Metairie office space for lease near Interstate 10 and Cleary Ave. Read more »

2200 Veterans Boulevard

Reduced rent specials! Kenner office building for lease near Veterans Blvd. and Williams Blvd. Read more »

4300 S I-10 Service Road

Metairie office space for lease near Interstate 10 and Cleary Ave. Read more »

3945 N I-10 Service Road

Metairie office building for lease near Interstate 10 and Cleary Ave. Read more »

Coys Building

Metairie office space for lease near West Esplanade Ave. and Clearview Parkway. Read more »

Favrot & Shane Building

Metairie office space for lease near Interstate 10 and Cleary Ave. Read more »

Many Mini Office

Kenner office space for rent near Louis Armstrong International Airport. Read more »
Kenner and Metairie office spaces with the amenities your business needs
1st Lake Commercial Properties, Inc. offers commercial office space for lease in Metairie and Kenner, Louisiana. Located just minutes from downtown New Orleans, our office buildings feature lush atriums, great locations, custom space planning and free parking.
Each of our two story office buildings are surrounded by lush garden atriums, fountains and tropical touches. We provide complimentary office space planning to help you create the perfect work environment. From a one room office suite to 6,500 square feet of office space, our team of experienced architects offer flexible office designs that meet your specifications. 1st Lake Commercial Properties, Inc. has the office space you're looking for in Kenner and Metairie.
Our commercial office space features free parking, inclusive utilities and a professional management and maintenance staff that are available to serve your business and professional needs.
1st Lake Commercial Properties are conveniently located in Jefferson Parish with easy access to Interstate 10, downtown New Orleans and the Louis Armstrong New Orleans International Airport.