Whether you're entertaining guests or just having a relaxing night watching Netflix, it's important to feel like you've got space to breathe.
Even though 1st Lake's apartments are quite spacious, there are plenty of ways to creatively and elegantly "open up" your home. Read on for a few tips on how to add depth and space to your apartment!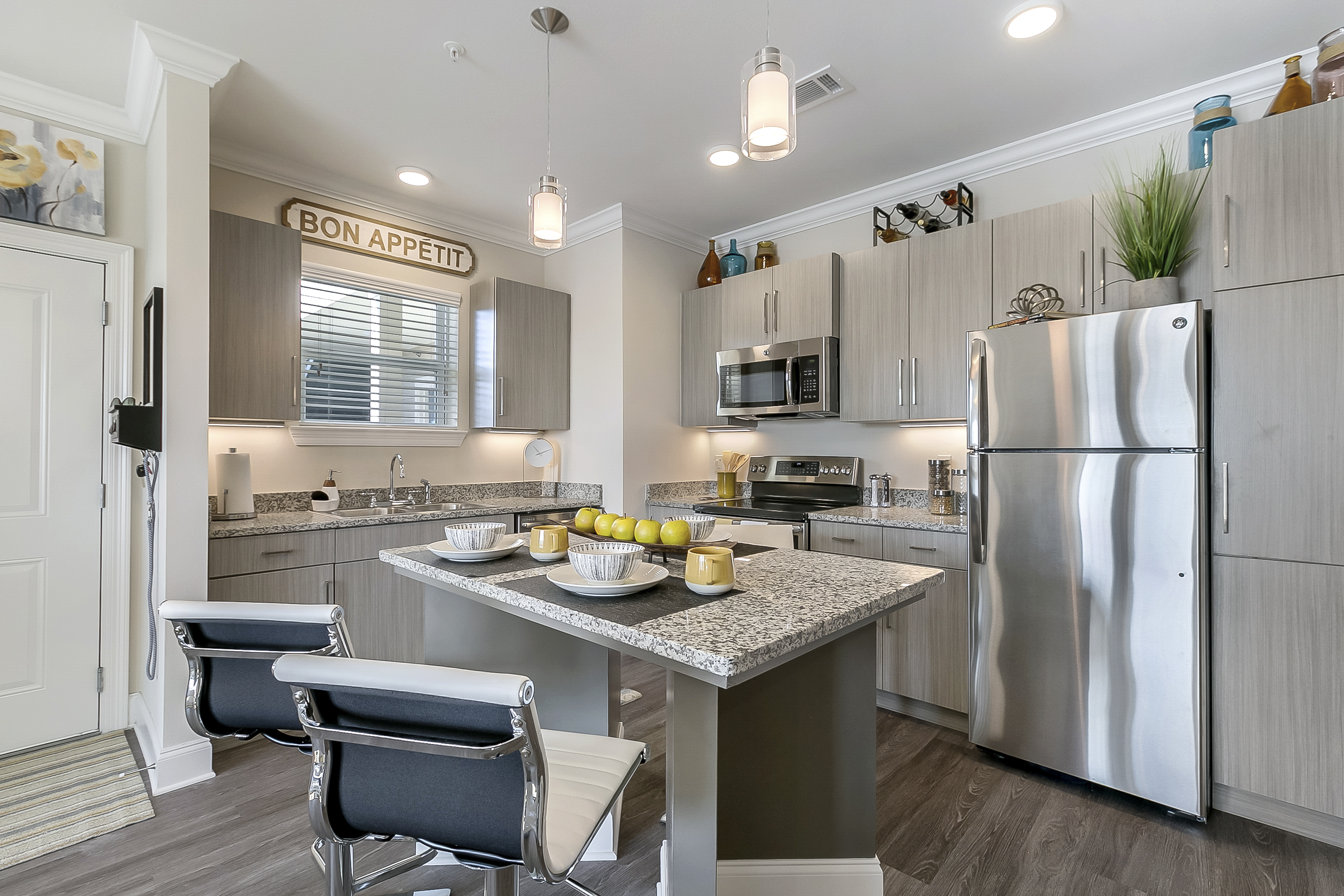 Monochromatic Colors
Implementing a monochromatic color scheme in your living space will immediately give it a sense of increased space and depth. According to Apartment Therapy, "Monochromatic schemes are more peaceful as a rule, as the eye can move easily around the room without abrupt interruption by other colors."
Glass & Mirrors
Adding glass to doors and walls will create the sensation of added space by disrupting the continuity of wallpaper and paint, and mirrors create the perception that your space is twice as large as it actually is. Glass also adds a sense of delicacy to your living room or bathroom.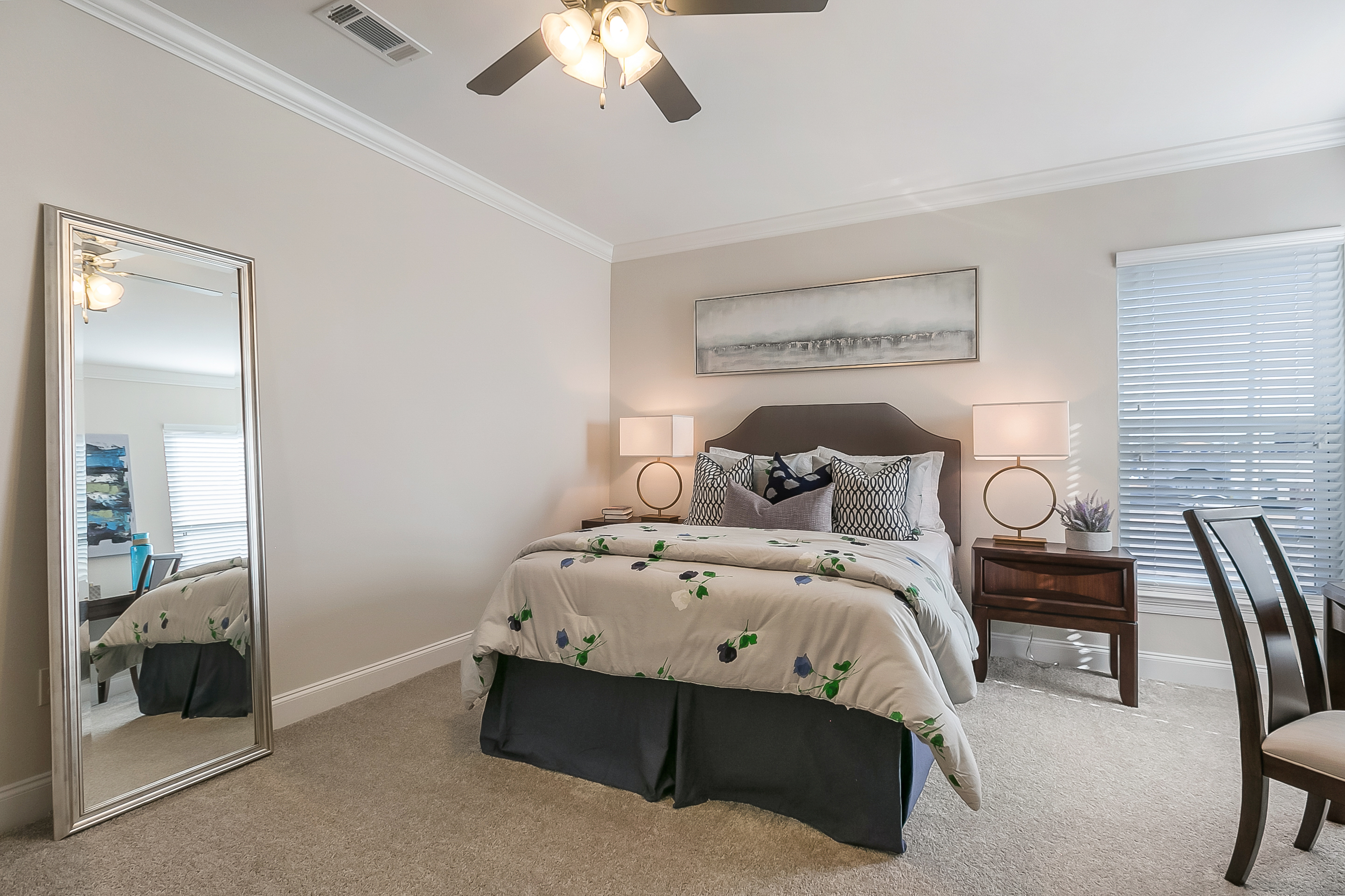 Furniture
Studies have shown that the more furniture you put in a room, the smaller it appears. Try to limit your use of big furniture pieces, such as ornate couches, coffee tables, and chairs.
Try instead using open-framed chairs and tables to maximize visibility within your living spaces. Also, "fitted" furniture designed to hug walls and corners are preferable to pieces that aren't suited to maximize movement within your living space. Mounted televisions and speakers free up lots of space compared to stand-alone units.
Natural Light
Make use of natural light by using light-colored fabrics and sheers for curtains, because they will pleasantly diffuse light.  
Brighter color schemes in your living space will be more reflective of natural or indirect light, giving your room a sense of spaciousness and fluidity.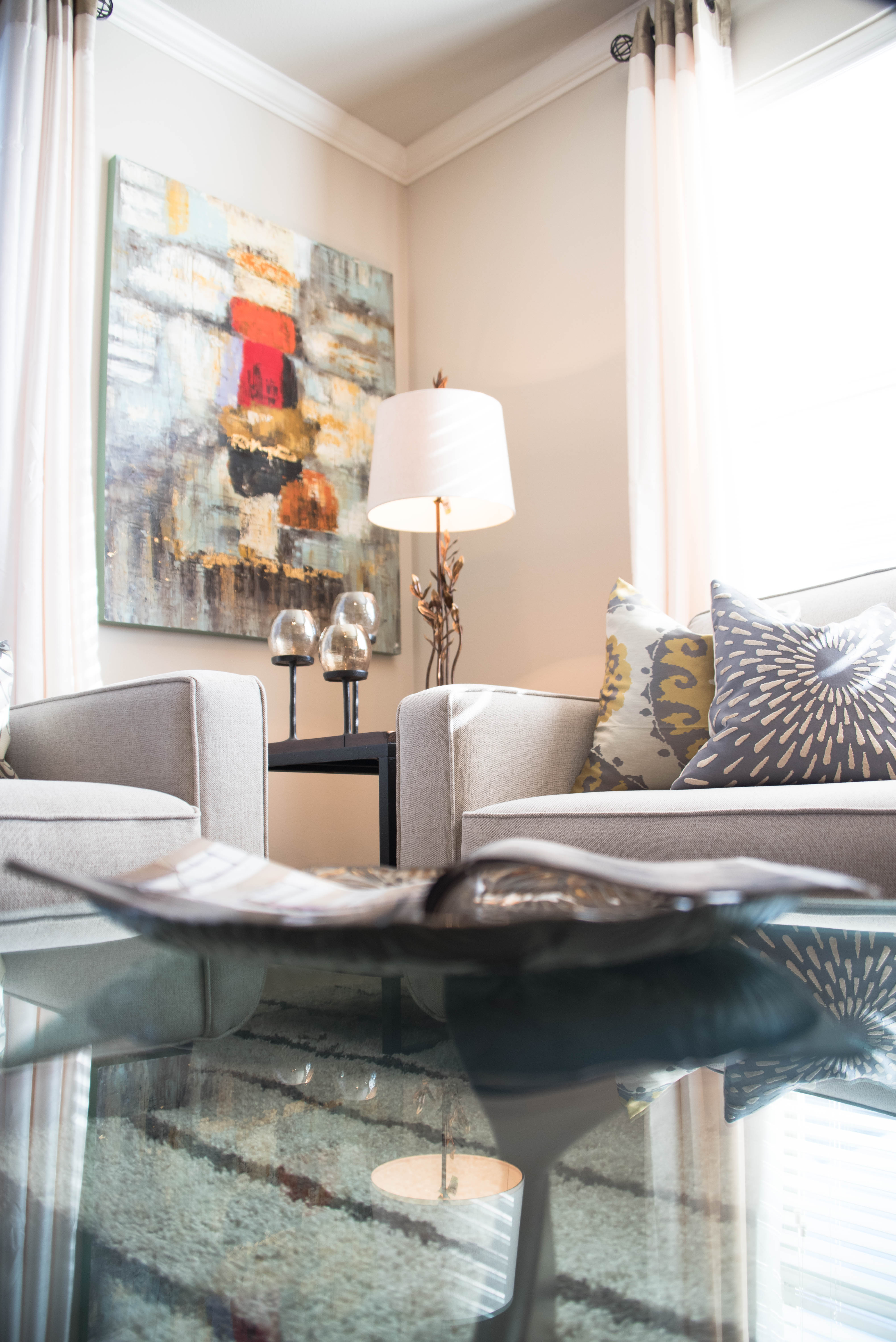 Make Use of Storage Space
Take advantage of the spaces underneath your counters and inside your cabinets. Freshome says, "Don't forget space on top of your cabinets, refrigerator, and back of the bathroom door. In the bedroom, take advantage of space under the bed, and over doorways."
Also, finding ways to hang miscellaneous items within cabinets as well as using vertical bookshelves is a simple and extremely effective way of creating space.
Make Use of All the Space in Your New Apartment Today!
Contact us today for information on our private residential communities.
---
In this post, we'll give you some tips on how to create a warm atmosphere in your apartment. Soon enough, your home will be the coziest place around.
You can look forward to game nights, large dinners, or relaxing movie nights with friends and family.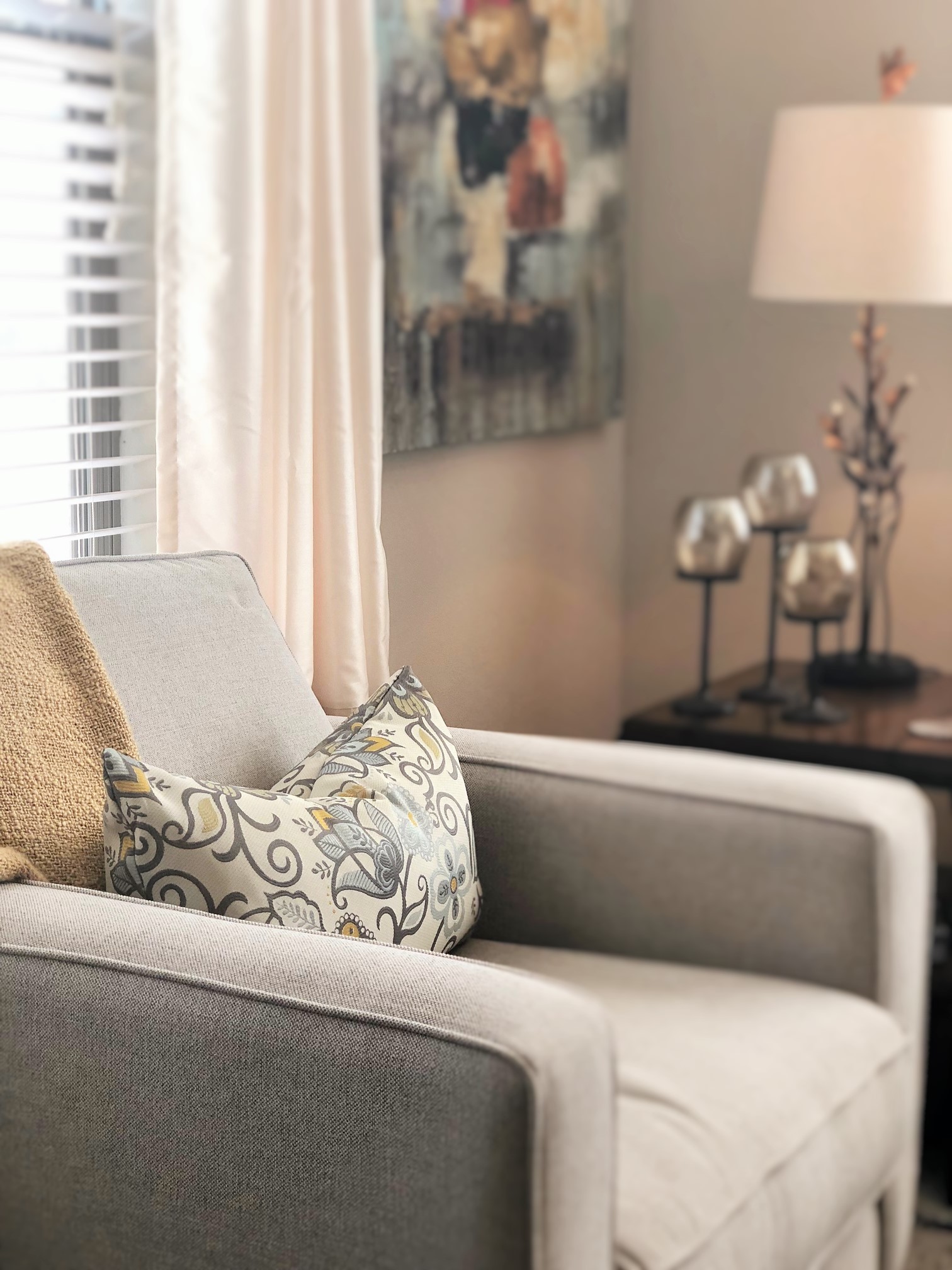 Lighting
There are several ways to use light to your advantage when creating a warm atmosphere in your apartment.
Flameless candles, stringed lights or wax burners are great alternatives for creating a warm ambiance because they provide a sense of calm and a source of indirect light. Still want a cozy winter scent? Essential oil and stick diffusers can also add to the atmosphere — think lavender, pine, or other smells that evoke a warm haven from the cold weather.
Purchase window curtains that are slightly transparent, allowing some natural light to seep in and brighten your living area.
If you have a fireplace, use it when you have guests over. Fireplaces are especially useful during the coldest days of the year — you and your guests can bond by warming your hands and feet in the warm glow of the fire. 
Finally, try to use lamps rather than overhead lights as much as possible. Lamps radiate soft light while overhead lighting can be harsh and uncomfortable for intimate gatherings.
Blankets
Keeping lots of cozy, soft blankets around your living room will give your guests easy access to quick warmth, and will make people feel at home. Plus, you can choose blankets that visually complement your apartment's interior.

Plants
Well-placed, warmly-colored flowers and other plants add feelings of life and vitality to your living space. Reds, yellows, and oranges make your space seem vibrant and lived-in, rather than sterile and dull. 
Fabrics & Textures
In addition to blankets, use other fabrics and textures to your advantage. Cover cold wood floors and bathroom tiles with plush rugs.
According to Kenmore Development, rugs help rooms look larger while also providing texture and color to your living areas.

Alternate Sources of Heat
If there are any parts of your apartment that get drafty or particularly cold, strategically place space heaters. A small, portable heater will work just fine — there's no need for anything large and difficult to move. 
Make sure you use a space heater that will automatically shut off if it gets too hot.
Start Getting Cozy in Your New Apartment Today!
Contact us today for information on our private residential communities.
---
2019 Interior Design Trends
This year, designers everywhere are calling 2019 the "year of maximalism." But before we go out and buy anything, we thought we'd ask our own 1st Lake interior designer what trends she thinks we should take on! Here are her thoughts on the year ahead!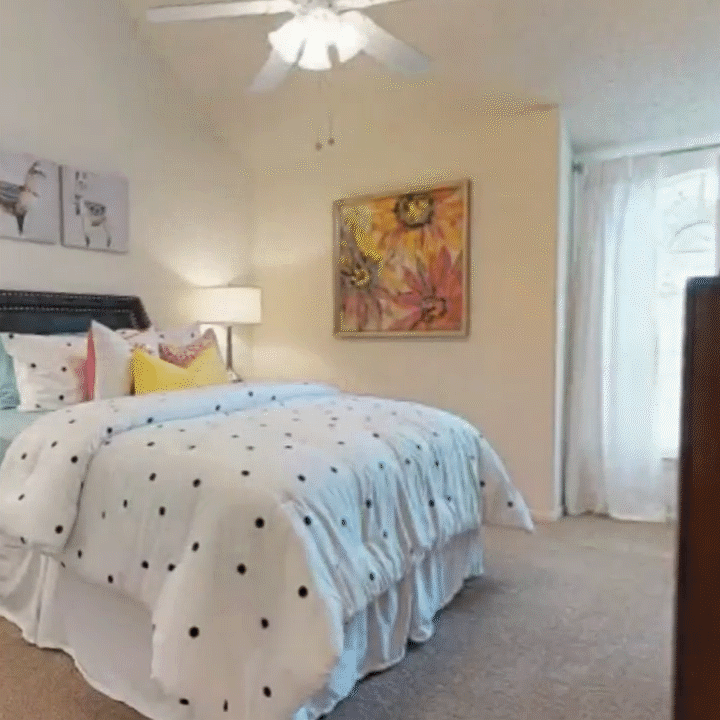 Color 
It's definitely the year of color, but we don't need to go overboard. The rule: 90% white and 10% color. By keeping your walls and ceilings neutral, you have more versatility with how you want to accent your space. Think of your white walls as a blank canvas that you can recreate over and over again. When choosing color, think rich. Rich color palettes with deep hues will add pleasantly unexpected pops in your room. We'll talk more about what pieces you can use to pull that color into your home. 
Furniture
Canopy four poster beds are coming back home. This style bed creates a sensation of being protected and elevated from the rest of the world. The four posts can feel like comfy walls beckoning you back to the safety of your cozy bed. "To make one [a canopy bed] work in your bedroom, follow suit and source a canopy bed that is quiet and slim to ensure that it won't take up too much space or ever go out of style"-Decoraid.com. 
Now back to our pops of color: there's no stronger way to make a statement than with a brightly colored sofa. Bold, rich hues are in for 2019, and many of these loud sofas come in velvet and satin finishes, which gives them an extra level of shine. But if you don't want to make such a bold purchase, opt for an inexpensive rug or pillows that contain the color spectrum you desire!
Patterns
Patterns are another way to accent your space! Take a look at our accent rug in our Bella Ridge model. The multi-color, crushed triangular slices add interest and flare to the room, plus it complements the velvet blue couch.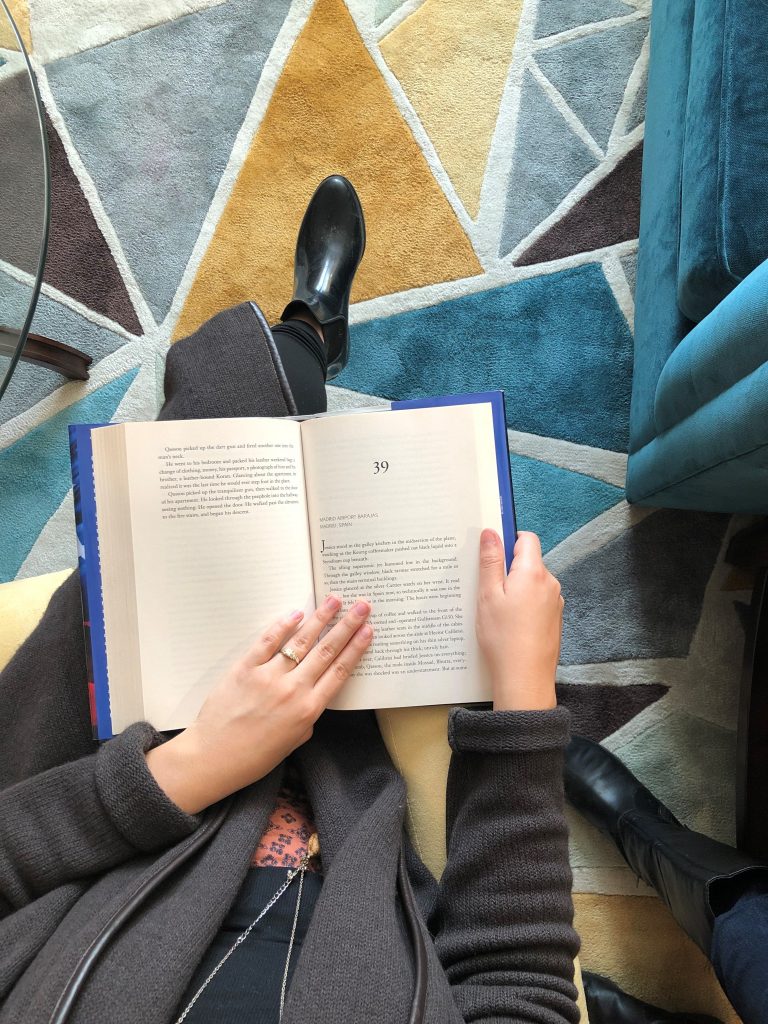 If shape patterns aren't really your thing, floral patterns are here to stay. You can incorporate any pattern you want in small ways like on your shower curtain or your headboard, or even your place mats!  
For more funky finds, visit one of these local furniture thrift stores on our blog to find inexpensive pieces for your space.   

Plants
This year's spotlight plants: Mother in Law's Tongue and Money Tree! Plants are a great way to bring nature inside, and their air purifying capabilities create a healthy living environment without the need for unsightly equipment. To learn more about what plants are just right for you, read our Ultimate Guide for Indoor Plants! Tips for Herb gardens are also great to incorporate into your home-cooked meals.
 Check out our recipe blogs for ways to incorporate your herb garden's bounty this year.
How will you style 2019?
Did we miss a trend you've embraced for the new year? Have you already decorated with some of these trends and tips? Share your tips and interior looks with us on Instagram so we can see how you've transitioned in 2019!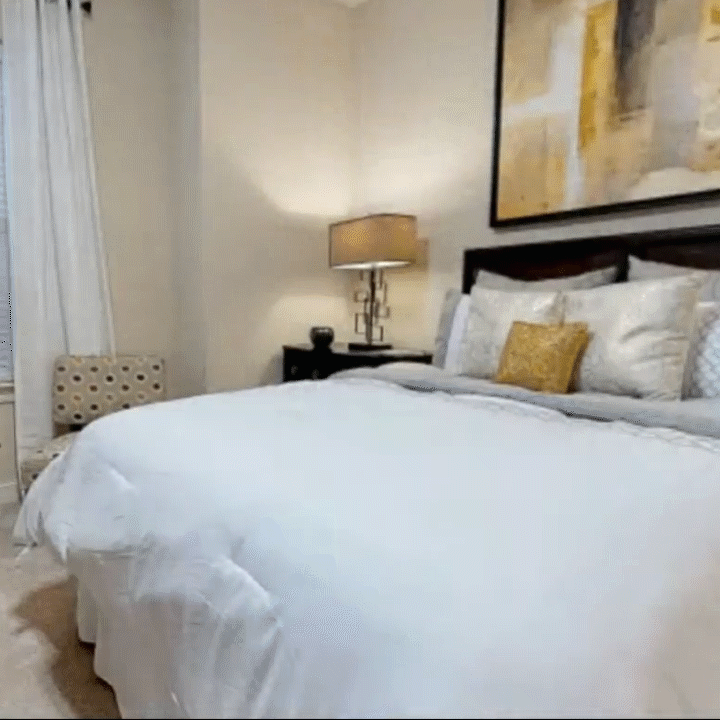 ---
You might have heard that Mardi Gras is a pretty big deal in New Orleans. It's been called the biggest free party on the planet.
This year's Mardi Gras takes place on March 5, 2019, but don't be fooled, Mardi Gras festivities take place on more than just one day. Carnival season begins weeks before Fat Tuesday. 
Mardi Gras has a rich and storied past that has resulted in lots of fun, elaborate traditions. It has played a huge role in shaping Louisiana culture. So, in the spirit of the season, we're sharing a few fun facts about Mardi Gras history.
Read on to learn more about the biggest free party on the planet.
The First American Mardi Gras Was Celebrated by French Explorers
The first American Mardi Gras was celebrated on March 3, 1699, by French explorers Pierre Le Moyne d'Iberville and Sieur de Bienville near what eventually became present-day New Orleans. They named the location Point du Mardi Gras.
New Orleans' Carnival Season Begins on Twelfth Night
Since the 1870s, Twelfth Night has been recognized as the official start of Carnival Season. Twelfth Night is always on January 6, and is known as the end of the Twelve Days of Christmas.
In New Orleans, it's common to wait until Twelfth Night to have the first slice of king cake of the year. In fact, local superstition states that if king cake is eaten before Twelfth Night, it will rain on Mardi Gras day.
The Mardi Gras Colors Each Have a Specific Meaning
The bright and festive medley of colors – purple, green, and gold – is inescapable during Carnival season. It is believed that the Krewe of Rex chose these colors as their color scheme in 1872 for the first daytime parade.
Purple, known as being a royal color, represents Justice. Green represents Faith. And gold represents Power.
Originally, beads of these colors were intended to be tossed to individuals that best reflected these characteristics.
Mardi Gras Masks Broke Social Barriers
Mask-wearing is one of the most iconic Mardi Gras traditions. Originally, masks were worn so that people of all classes could mingle freely with one another, which wasn't common in everyday life. 
Did You Know: New Orleans float riders are required to wear masks by law.
The First Zulu Coconut Was Thrown Over 100 Years Ago
The Zulu Social Aid and Pleasure Club is one of the most popular Mardi Gras Krewes in existence, as well as one of the oldest traditionally black krewes.
The Krewe of Zulu has become known for handing out coconuts during their parades. They are beautifully decorated and heavily sought after by Mardi Gras parade goers. 
The first mention of a Zulu coconut dates back to 1910!
Be Near the Heart of the Festivities in Your New 1st Lake Apartment
Contact us today for information on our private residential communities.
---
Bella Ridge Apartments installed its art sculpture to kick off the start of construction on its second phase, Bella Ridge South Apartments. When completed, Bella Ridge South will be another 240-unit luxurious community with high-end apartments and must-have amenities in River Ridge.
This metal sculpture was created by local artist Luis Colmenares, also known as "The Picasso of Chalmette." The towering sculpture is topped with three large, metal "birds of paradise." Each bird weighs 60 pounds and was created to move in the wind.
The entire installation process was completed on December 5th. Landscaping and further beautification around the area are still underway. Colmenares mentioned he couldn't have completed this work of art without the assistance of fellow sculptors. The sculpture's name has not yet been decided.
Placed directly in the middle of Bella Ridge's roundabout, this artwork divides Bella Ridge North and the future Bella Ridge South Apartments. Bella Ridge South, which has already broken ground, will feature exclusive amenities including bike rentals, a Lifestyle Center with a kitchenette, TV, hang out space, a serenity fountain, and a dog park. Residents will also enjoy package lockers, a resort-style pool, a fitness center, a dog wash area, rideshare pick up, bike storage and a parking garage. Residents will be able to park on the same floor as their apartment and be just a few steps away from their front door.
The community is minutes from local dining, shopping and entertainment spots like the Elmwood Shopping Center, Zea's, DSW, AMC Palace Theater, Theo's Pizza, Zoe's Kitchen, Hour Blast, District Donuts, and more.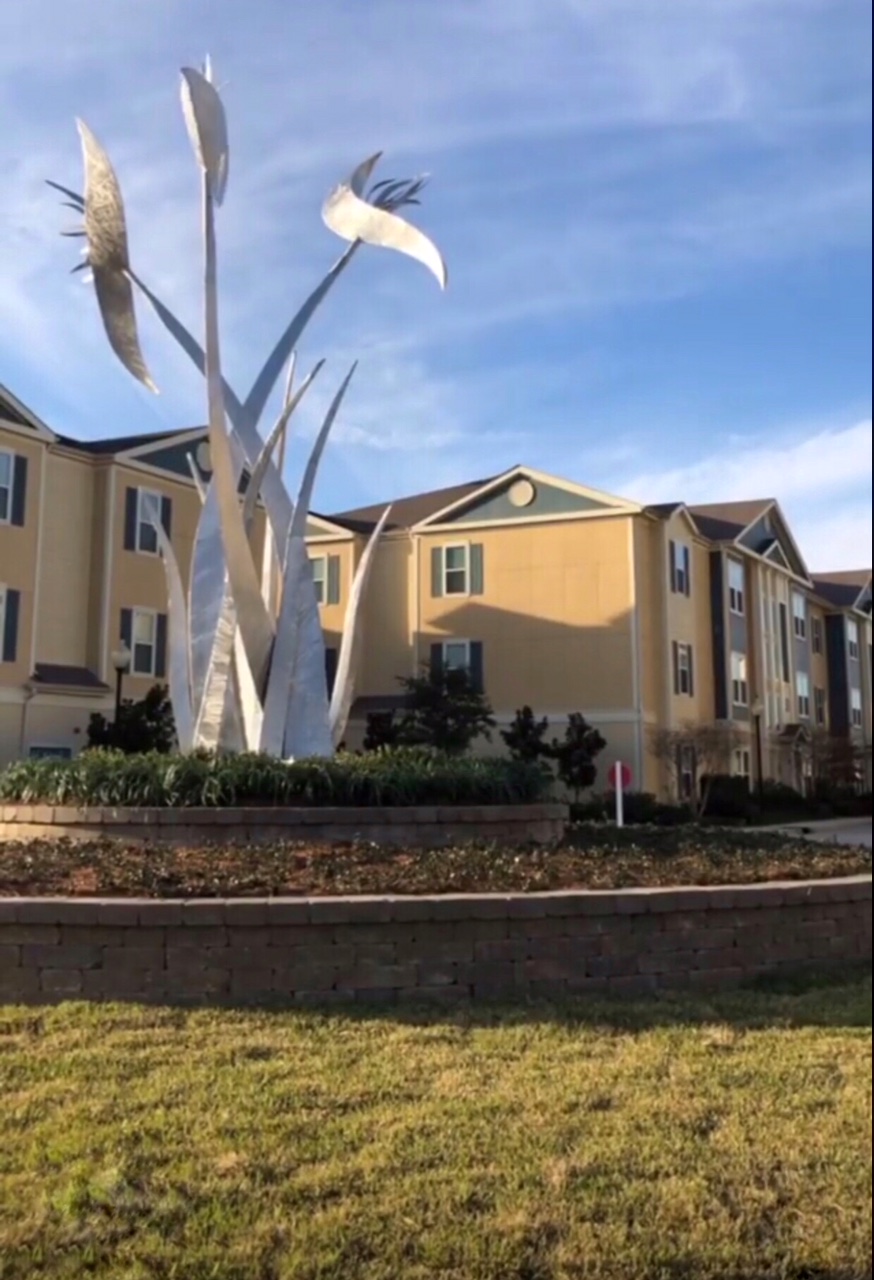 ---