Every so often, it becomes time to get rid of the old to make room for the new. This applies to household items and wardrobes as well. 
If your closet has become too cluttered lately, you might want to consider donating items of clothing that you no longer wear. There are plenty of ways to dispense of your retired outfits and make some space for your new ones. 
Take an inventory of your possessions and look for items that you don't really use anymore that you can pass on to others in need. After you've gone through your drawers and closets and sorted your discarded items in a donation section, there are a few ways to get them off your hands. 
Listed below are a few different ways to have a get-together, turn a profit, or make a charitable donation with your unused clothes and household items.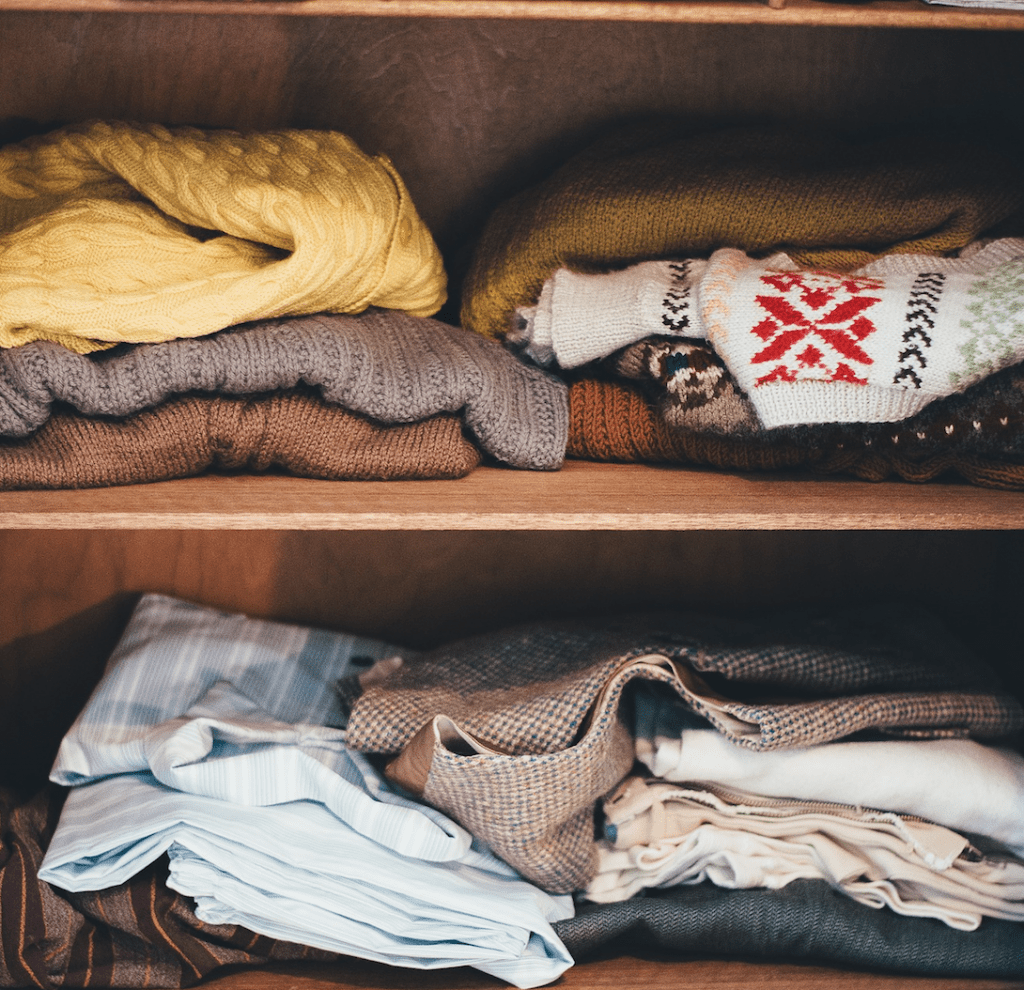 Shelters 
Community shelters in your area are a great option for donating your clothes and household items. Shelters can always use donations, and there will always be people who are in need of clothing and other items.
Below are some shelters in the New Orleans area:
Bridge House/Grace House – 4243 Earheart Blvd & 7901 Airline Dr
New Orleans Mission – 

1134 Baronne St

New Orleans Women & Children's Shelter – 

2020 S Liberty St
Online
We live in a digital era where most things are done online. Freecycle, Craigslist, and eBay are free and easy online tools you can use to give away your old clothes or appliances. You can manage the entire process by listing the items you want to give away for free or sell, and coordinate your own shipping or delivery.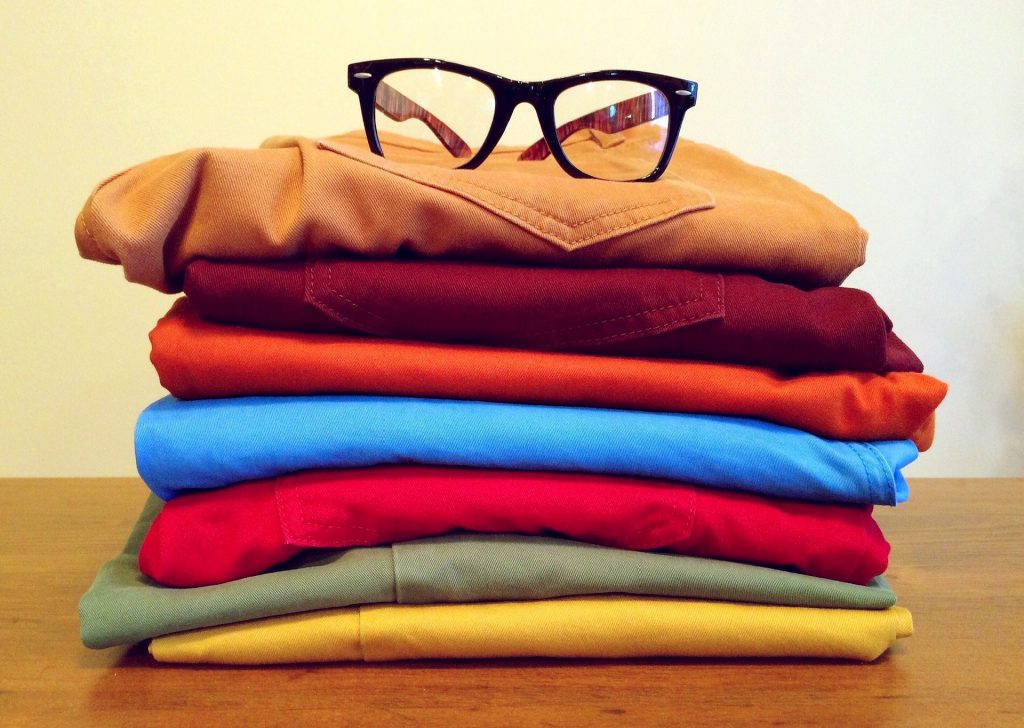 Clothing Swaps 
Another great way to pass on your unwanted items to someone who might be happy to take them, plus discover some new treasures of your own, is to participate in a clothing swap. A clothing swap is a gathering of people who contribute clothing that doesn't fit or that they don't need anymore, and anyone can take someone else's clothing if they choose. Host your own and invite family and friends!
Salvation Army
The Salvation Army, located at 4526 S Claiborne Ave, is always a great option. They are a social services organization that accepts all types of donations to sell for a discounted price.
Let 1st Lake Help You Find a Great New Orleans Apartment!
Looking for a great New Orleans area apartment? Check out what's available at our Metairie, Kenner and River Ridge locations!
---
We are all guilty of letting things get a little cluttered at home sometimes. A kitchen counter stacked high with unopened mail… Clean clothes piled up on a bedroom chair… A bathroom cabinet filled with dated toiletries and barely-used beauty products…
You are not alone. The clutter can become a problem if you continue to let it happen, though. Guests might feel uncomfortable sitting in a living room area with a shoe collection a Kardashian would be jealous of. A dining room lined with reusable shopping bags isn't a great place to host friends for game night. Visitors might not enjoy sharing a bedroom with exposed stacks of old papers and file folders you were "getting around to clearing." Before it gets too bad, it can get a lot better! Not only will your loved ones feel more welcome in your tidy space, you'll feel more confident in hosting them in your spacious and neat 1st Lake home!
Start New Habits. Slowly.
It would be pretty stressful and exhausting to try and organize everything at once! According to Zen Habits, "When your home is filled with clutter, trying to tackle a mountain of stuff can be quite overwhelming. So here's my advice: start with just five minutes. Baby steps are important. Sure, five minutes will barely make a dent in your mountain, but it's a start. Celebrate when you've made that start!"
Zen Habits then suggests starting with your paper possessions like mail, magazines, and important documents. First, sort through and designate a home for that disheveled mail pile. If you have a console in your entryway, consider adding a small tray with tall sides to the table. If you really want to organize your mail, add a few trays to the table – one for important mail and bills, one for junk mail or magazines, and one for outgoing mail. No room for a table or console? There are plenty of wall-based organization products you can hang up in your entryway to hold your keys, bags, sunglasses, and yes, your mail!
If five minutes isn't enough, Apartment Therapy guest-professional organizer, Nicole Anzia says, "It's much better to spend a few hours — 2 or 3 — on one project or space. This way you'll feel motivated to do more, not be burned out by the process."
Go Room by Room
How do you eat an elephant? One bite at a time. If you have de-cluttering goals for every room in your house, it's best to go one room at a time. That way you can focus entirely on that room's purpose and specific de-cluttering needs instead of half-starting your work then bouncing around to other rooms.
Use this room-by-room guide by The Spruce to hit the ground running on your de-cluttering efforts!
Accomplish Each Goal in Its Entirety
Whether it's the 5-minute task of organizing your mail pile or the 3-hour task of cleaning out your closet, you've got to finish what you've started. Sure, it might make you anxious. It might feel too overwhelming. It might keep you from doing something social. But the feeling of accomplishment and achievement well surpasses any feelings of stress!
You'll be proud you put away your living room line-up of shoes. You'll be proud you organized that tangled mess of electronics cords and earphones. You'll be proud you donated your clothes and shoes to people in need. Once you start adjusting to these new habits and routines, you'll never look back! Starting small will open the door to more efficient habits, so don't be afraid to tidy up, organize, and de-clutter! You'll love the space you created yourself!
---
Essential oils have become a popular addition to self-care regimens, but they're also useful for a number of household needs. So, what is an essential oil? According to Wikipedia, they're "concentrated hydrophobic liquids containing volatile aroma compounds from plants." Essential oils have been traditionally used for aromatherapy, but more and more people are incorporating them into their day-to-day lives. The great thing about these concentrated liquids is their versatility. They're also a great natural alternative to chemical cleaners.
Essential Oils To Use
There are dozens of essential oils you can choose from, but there are a few specific options that are ideal for home use. According to Keeper of the Home, they are:
Lavender
Eucalyptus
Lemon
Peppermint
Frankincense
Tea Tree
Oregano
Wild Orange
Lavender is a staple scent, and you can find lavender perfumes and house sprays at almost any home goods store. It's a soothing scent, but it's also a great topical agent for fresh cuts. It acts as an antibacterial serum when applied undiluted. Burned yourself cooking? Apply lavender to ease the pain. Heading out to walk down one of our garden paths? Use it to ward off insects as a natural repellant.
If you combine 5 drops of eucalyptus and 5 drops of tea tree oil to a 16-ounce water bottle, you have a mold-fighting bathroom spray that smells great. Lemon oil disinfects quick, which can prolong the life of your dish sponges, and it disintegrates stubborn substances like wax, sticker residue, and gum.  Peppermint can keep bugs away from your home. Use a cotton swab to brush your windows and doors with the crisp, minty oil and those flying pests will stay away.
Tea tree oil has a lot of great topical uses, but it's also an amazing antifungal and antibacterial cleaning option. Mix it with water and lemon oil to clean your high traffic areas with ease. After you're done fighting germs, soothing burns, and stopping bugs from invading your space, take your favorite scent and diffuse it for a relaxing end to your essential oil home improvement project. You deserve it!
---
One of the most frequently used rooms in any home or apartment is the kitchen, but for many people, it can also be one of the most stressful. Sometimes it feels like there just isn't enough room to prep and cook dinner or store all of your dishes and pantry items.
Organizing a kitchen properly can not only make the kitchen neater, but more practical. By incorporating a few simple space saving hacks, you can create a much more peaceful and enjoyable kitchen experience.
Organize Your Pantry
If your kitchen pantry has no rhyme or reason to it, it can quickly get out of control if you're not careful. When this happens, food items, spices, paper products and anything else you keep in your kitchen pantry can become disorganized, messy and hard to find. There are simple ways to tidy up the kitchen pantry and keep it neat so you never have to worry about kitchen clutter again.
Pantry Organizers
Start by purchasing different sized plastic or metal baskets to sort pantry products. Use these to separate pastas, oils, cereal, rice and grains, pet food, tea and coffee, bread and anything else in different bins with labels.
First, remove all items from your pantry and set them on the kitchen counter or table while you wipe down the surfaces inside of the pantry. Throw away anything that is old, empty or that you're not going to use. Then start sorting the items into the different baskets or bins, except for canned food. After placing the pantry organizer bins on the kitchen pantry shelf, make a spot for the canned food. It's useful to not only organize items into bins, but organize the bins together by shelf.
After organizing, sorting, and labeling the goods in your kitchen pantry, you'll be surprised how easy it is to find food you forgot existed. No more thinking you don't have any groceries in your kitchen when they're clearly visible right there in front of you!
Keep Your Counters Clear
Keeping your counters clear is key to maintaining your kitchen sanity. Counter space is useful for all sorts of everyday kitchen tasks, from cutting vegetables to making a sandwich. A well-organized kitchen should include plenty of clean counter space.
Wall Hooks
Hooks are great for freeing up counter space. You can find anything from small hooks for coffee mugs to large hooks for pots and pans. If you have nice copper or stainless steel pots, you can show them off. Hanging your kitchen supplies is a great way to functionally decorate. But remember, these hooks can only be hung in our apartments with finishing nails!
Magnets
There are several magnetic kitchen storage devices that can keep important items out of your way. Magnetic knife strips are a great way to keep knives easily accessible and off the counter tops. Try a custom wooden option like this one. You can also incorporate a DIY magnetic spice rack into your decor. These spice racks are fun, unique, and free up plenty of cupboard space.
Open Storage
If you find yourself needing more cabinet space, look for a cute bookcase or china cabinet to keep near the kitchen. You can use it to store items like pretty glassware, dry food stored in matching jars, cookbooks, and indoor plants. A bookcase can make for beautiful decoration while serving a valuable, space-saving purpose.
Streamline Your Drawer Dilemma
Kitchen drawers often become a place to toss all sorts of things, but with a little planning, your drawers can feel much more orderly.
Drawer Organizers
Everyone has that wretched "everything" drawer filled with scissors, random envelopes, and soy sauce packets. Use utensil trays, small plastic bowls or baskets, and drawer separators to keep everything in its place and easy to find.
Enjoy Your Kitchen!
After you're all done organizing your kitchen, get creative and pick a recipe you've been wanting to try out. Cooking with a clean canvas is always the best way!
Enjoy ample kitchen pantry space at 1st Lake's apartment communities, like the Artesia apartment community in Covington. The modern, state of the art kitchens at Artesia feature energy efficient appliances with double stainless steel sinks, multi-tone granite counter tops, and custom cabinetry.
If you're looking for a more spacious and modern kitchen to cook in and clean, check out the available metro New Orleans apartments from 1st Lake Properties!
---
There's no better feeling than a clean space, but it's easy to forget to clean certain areas. We've collected a list of spring cleaning tips focused on commonly forgotten areas – give these places a good scrubbing, and you'll notice a difference in your home's overall appearance and feel while also reducing germs, dirt, and grime.

Unexpected Spots to Clean
Crevices between Appliances
Have you noticed crumbs or food stuck in the tiny gap between your oven range and countertop? Use a crevice attachment on your vacuum or a long, thin duster to capture grime between nooks and crannies.
Tops of Appliances
Just because you can't see it doesn't mean it's not there. Dirt and dust can accumulate on top of appliances like microwaves, refrigerators, and stove vents – clean these areas to remove months of buildup in one simple swipe!
Ceiling Fan
Similarly to the tops of appliances, ceiling fans can collect dust and grime on the tops of their blades. Use the pillowcase trick so that dust doesn't fall onto the floor!
Electronics
Did you know your television remote control could be one of the germ-covered items in your home? Use a disinfectant wipe or spray to clean between the buttons and on the front and back of the remote. Remember to clean other oft-handled small appliances, too, like keyboards and tablets.
Salt and Pepper Shakers
Have you ever cleaned your salt and pepper shakers individually? Probably not – but you should! Like the remote or shared tablet, salt and pepper shakers are used by everyone in the household every day.
Soap Dispenser
Similar to salt and pepper shakers, your soap dispenser is an oft-used item that can accumulate germs and grime. Wipe it down each time you clean your kitchen or bathroom countertops.
House Plants
Use a duster on house plants like orchids or ferns. The plants will immediately look brighter and refreshed, plus you'll be removing surface dirt and grime!
Inside the Fridge
Don't wait until move-out day to give the fridge a frantic scrub-down. Take your time wiping the insides of all drawers and shelves, and you're guaranteed to smile every time you open the fridge. You can also refer to these five all-natural methods for cleaning the fridge.
Baseboards
Even if you vacuum and wash the floors, you'll see a big difference visually if you take the time to wipe down your baseboards with a damp cloth. Dust and small hairs can accumulate easily on baseboards, sullying the overall look of your floors.
Keep It Clean With More Easy Tips
Be sure to read up on more easy cleaning hacks here on our blog!
---