Arranging Your Apartment According to Feng Shui Principles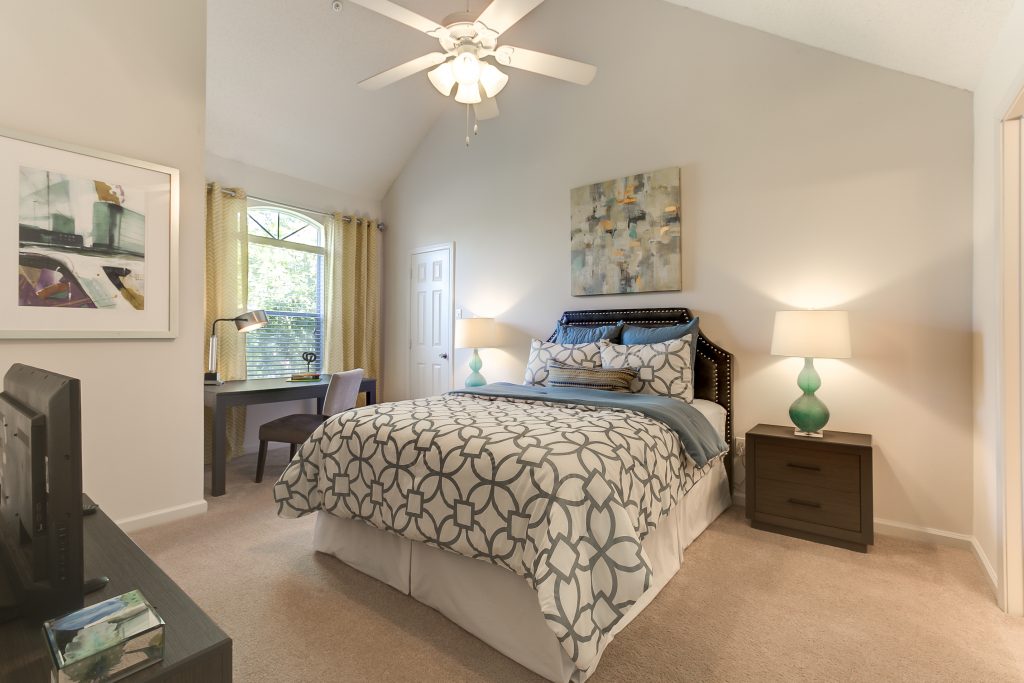 What is Feng Shui? You've probably heard about the practice in movies, books, or television shows. Feng Shui is an ancient Chinese practice that invites positive energy, or "chi" inside your home. Improving the flow of energy inside your apartment can boost your mental and physical health.
Chi has been described as the glue that binds your life together with the elements. The elements include wood, metal, water, fire, and earth. Each element can be represented in different pieces of furniture or decor.
Be Organized
A disorganized home can lead to chaos. Dirty dishes, unfolded clothes, and cluttered cabinets and countertops can create a stressful environment. If you have a beautiful natural stone counter in your kitchen like marble or granite, the last thing you want is to cover it up with clutter. If you are beginning to practice Feng Shui, you'll need to organize your apartment before moving forward.
It can feel overwhelming to begin this process. Start with a small closet or bedroom. Filter out clothing that you don't wear anymore or items that are just collecting dust. Donate them to a local nonprofit. Then, organize what's left into a new system. Get rid of items that you do not need.
Don't think of this process as decluttering. You are creating new space inside your apartment. While it's not the end of the world if you replace this open area with new items, just make sure the area stays organized over time.
Remove Obstacles
We're not getting philosophical here. I literally want you to think about the path inside your home. Are you moving around furniture to walk through your apartment? If so, it's time to adjust the placement of your furniture.
You might be overlooking these physical obstacles in your life. It's a nuisance that impacting your mental health more than you would think. Take the time to properly move furniture around your apartment. Figure out what floor plan works best for you and the chi inside your apartment.
Separate Your Work and Rest Space
This is another major rule in Feng Shui. When creating a floor plan inside your apartment, you will need to separate work and rest space. It's tempting to place a desk and computer inside your bedroom. But this practice will restrict the flow of positive energy inside your apartment. You will not be fully relaxed if you walk into your bedroom and relive your work day. Set up a workstation in a high-energy area like the kitchen, a small office, or a spare bedroom.
You will want to create a calming environment inside your bedroom. This is where you unwind after a long day. Place the head of your bed against a wall, so the piece of furniture is facing a door. This will allow you to properly recharge as you sleep. You will also want to avoid having too many electronics inside your bedroom. A blaring TV or radio will distract you from meditation and reflection each day. 
Understand Your Colors
It's important to understand how the color inside your apartment can influence your mental health. Strategically adding different color palettes inside your home can eliminate stress, boost your mood, and rejuvenate your soul.
Blue and green are calming colors that should be used in bedrooms. Red is a passionate color that can bring life to a room. Neutral colors can also be used in communal living spaces.
Brighten Your Entryway
Energy enters and leaves your apartment through the front door. It is important to create a positive and welcoming environment through your main entryway. Like other rooms inside your apartment, you'll want to properly declutter this area. Do not have shoes, jackets, or purses blocking the entryway.
You can make more space or compliment the doorway with decor, flowers, or a special door mat. You can really personalize this area and make it your own. You can also add more lightning inside or outside the entryway. By doing this, you are creating an inviting and spacious area. It invites positive energy into your apartment. And if you are properly practicing Feng Shui, that positive energy will stay.
Buy More Plants
There are plenty of benefits to adding fresh plants inside your home. From a Feng Shui perspective, plants bring life energy inside your apartment. Greenery can bring vibrant energies and moods inside your home. Plants represent health, vitality, and relaxation.
Guest blog by: marble.com 
---