Valentine's Day is right around the corner, and seemingly everyone with a significant other is looking for that perfect gift! While there are the tried and true go-to gifts such as chocolates or roses, sometimes it's good to try something a little different.
A gesture that veers away from the classic gifts can show that you care even more, as it requires a bit more thought! There are several things you can do to show that special someone how much they mean to you while sticking to a budget as well. With finances being tight for a lot of people, there's no need to break the bank just to make a sweet gesture on Valentine's Day!
Breakfast in Bed
We think there's no better way to start this love-centered day than by waking your boo up to breakfast. One gesture that goes a long way without having to spend a lot of money is to make a simple and delicious breakfast spread. Stacked pancakes, hot coffee, and a side of scrambled eggs–what more could we ask for? Plus, breakfast food is the least expensive of all so you won't break the budget. 
Even if you're no expert in the kitchen, looking up a special pancake recipe or giving homemade french toast a shot might be a sweet idea. Even if you come up a little short in your attempt to be a gourmet chef, the effort involved will certainly prove how much he or she means to you! Try finding a recipe that isn't too heavily involved, and a meal that can be relatively mess free (since you'll be eating it from the comfort of your sheets).
Here are 45 breakfast in bed ideas. 
Gifts From The Heart
Another way to show that you care on a budget is to create your own gift. Sometimes these gifts are the most meaningful, because they require genuine time and thought. Do you have a special talent that you can utilize? Perhaps you're a great singer, photographer, or artist.
Take an inventory of the skills you can use to create a gift that shows you really care. If you can play a guitar or sing, try singing a song about your loved one.
Another idea that most anyone can do is to create a scrap book of your time together. You could include photos you've taken together, movie ticket stubs from your first date or dates thereafter, small mementos from trips you've taken together, and other sentimental scraps. The more thought and effort you put into your scrap book, the more special it will be.
A Sweet Retreat
Sometimes, the best gift you can give is a simple escape from everyday life. Take a brief trip with your loved one for Valentine's Day. Perhaps you can manage a day off of work together and take a day trip to a close-by destination that you both enjoy. If you or your significant other isn't able to take off of work, book a hotel room in your city or town! Even if it's close by, simply being able to stay somewhere else, have someone else pick up after you, and be away from the normal stresses and tedium of home can be huge! Some hotels run specials, and you might be able to find a room fairly cheap. Try using one of our favorite apps/sites, Hotel Tonight to see day-of hotel specials in the area. In their own words, Hotel Tonight "partners with top-rated hotels, they give us their unsold rooms, and we show you each day's best deals. You check out those deals, book the one you like and boom! You're on your way to a great stay." 
Get a little creative this Valentine's Day, and you may find that not only can you save a little money, but the added sentiment of creativity can go a long way! Here's to a safe and happy Valentine's Day for everyone!
---
From adding indoor plants to creating less waste, there are plenty of small ways to have a healthy and happy apartment. But if you want to take things a step further, you can switch to healthy, chemical-free cleaning products to keep your apartment clean!
Here are a few of our favorite natural cleaning products for you to try in 2020! 
Castile Soap: Traditionally, castile soap is made from plant-based oils like olive oil or avocado oil, which makes this as natural of a cleaner as you can get. However, when searching for this multi-purpose, non-toxic cleaning agent, it's imperative that you look for the label "100% pure." To reap the natural benefits of this soap, you'll need to read the ingredients list to ensure nothing harmful has been added to the mixture. Nearly any health and food store today sells castile soap in both liquid and bar soap form!  
Why castile? Some of the known benefits of switching over to castile soap:
It's a multi-purpose cleaner! From your face wash to your dish wash, you can rest assured that castile soap will meet all of your cleaning needs!
It doesn't contain fillers and toxins that traditional soap brands use. 
It's safe for sensitive skin and naturally hydrating. This means: no more chapped hands when cleaning your kitchen counters or washing your dishes!
Branch Basics: This company of all-natural cleaning products comes to us from a trio of ladies with truly inspiring stories about overcoming chronic sickness by eliminating harmful toxins in their homes! Their journey sparked a "positive rebellion" to make clean, healthy products. Head to their "our story" section to feel all the inspirational feels.
Why Branch Basics:
You can clean just about anything in your home with their one concentrate cleaner! From your kitchen to you bathroom and laundry, this cleaner will get the job done. 
They have a non-toxic laundry detergent that claims to even detox clothes previously washed in conventional detergents! Plus, you can add Branch Basics to your dishwasher!
A Branch Basics Starter Kit comes with the concentrate as well as these adorable spray bottles that help distinguish between bathroom, kitchen and laundry! *Bonus perk: you can try it for just $5 before purchasing an entire kit. Head to their site to learn more!
Common Good: Founded in 2011, this company set out to "reduce the amount of single-use plastic generated by household soaps and cleaners…We created a range of reusable plastic and glass bottles that can be refilled at our refill stations located nationwide." From laundry detergent to scrub brushes, you can buy these green, sustainable products directly from their website. 
Why Common Good:
Their soaps are safe, green and refillable! Plus, they really work! 
Their products are even safe on kids and pets.
Their Clean Kitchen set comes with everything you need, including an adorably minimalist aesthetic. 
---
Each new Mardi Gras season brings a whole new wave of king cake creations.  That means, you have lots to try and little time!  To make things easier, here's our breakdown of the delectable desserts you must try before it's too late! 
King Cake In Its Many Forms
We're loving everything from Beth Biundo Sweets! Whether you want king cake pound cake or this purple, green, and gold layer cake, she's got you! Oh and did we mention…king cake ice cream sandwiches. We'll wipe that drool off for you. 
Chocolate Addict? Us Too.
That's why we're obsessed with Bittersweet Confections' Chocolate King Cake filled with chocolate cream cheese. We'll take it!
It Just Keeps Getting Sweeter.  
Our next two recs are a New Orleans tradition and a modern-day classic. First up: Manny Randazzo's King Cakes are a family tradition dating back 55 years! From traditional flavors to pecan praline and many more in between,  you'll never forget your first Randazzo's king cake. 
Back at Caluda's King Cakes, you'll get your hands on special flavors each week like Maple Bacon Praline or Blueberry Cheesecake king cake. But make sure you follow their Instagram because these bakers announce one-day only king cakes too! For example… Cannoli King Cake. Yep.  
Trying to Be Healthy This Carnival?
How about some portion control to help curb the carbs? District Donuts has you covered (sort of) by offering king cake donuts. Get all the king cake flavors jam packed into a tiny(ish) version of this season's sweet of choice. But they also just came out with this king cake statement: "We have our New School and our Old School. The New School is a Danish dough with a touch of cream cheese, vanilla, cinnamon, and a pearlized sugar glaze. The Old School is a soft brioche dough with sanding sugar and a cherry 🤗." You decide.
Now if you're really trying to cool it with the carbs, try the healthy king cake everyone's been talking about: Eat Fit Nola's King Cake. This traditional treat checks all our health boxes: it's all-natural, gluten-free, Keto friendly, low carb, & absolutely delicious. Yep, that about does it. 
Tried All Those and Still Want More?
Our friends at GoNola wrote a very extensive blog on all the king cake finds this city offers. Check it out here!
---
What's your favorite part of the holiday season?
Spending time with family, gift-giving, and some time off of work probably rank high on your list. But what about the food?
The holidays are a time to indulge in deliciousness, and this post will help you do just that in the coming weeks. Read on for 1st Lake's list of holiday baking ideas that will keep you, your family, and your friends full of cookies for the entire season!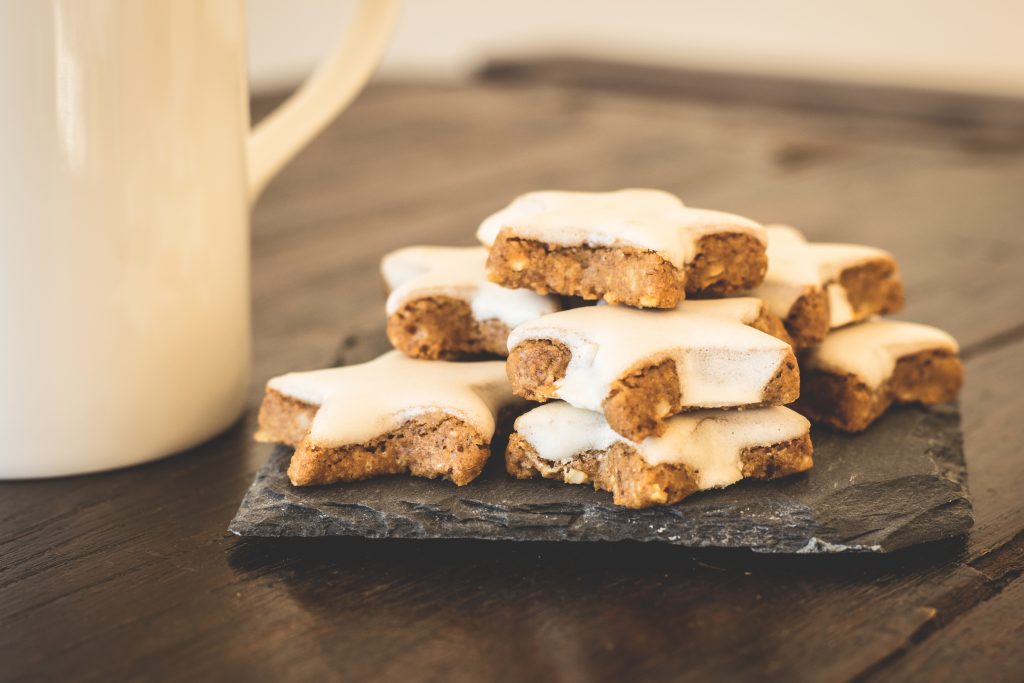 Perfect Sugar Cookies
Delish breaks down the process of baking the perfect batch of classic holiday treats:
Ingredients (Cookie Dough)
3 c.

 

all-purpose flour, plus more for surface
1 tsp. baking powder

1/2 tsp. 

kosher salt
1 c.

 

(2 sticks) butter, softened
1 c.

 

granulated sugar
1 large egg
1 tsp.

 

pure vanilla extract
1 tbsp.

 

milk
Ingredients (Buttercream Frosting)
1 c.

 

(2 sticks) butter, softened
5 c.

 

powdered sugar
1/4 c.

 

heavy cream
1/2 tsp.

 

pure almond extract
1/4 tsp.

 

kosher salt
Food coloring 
Directions
In a large bowl, whisk together flour, baking powder, and salt and set aside.
In another large bowl, beat butter and sugar until fluffy and pale in color. Add egg, milk, and vanilla and beat until combined, then add flour mixture gradually until totally combined.
Shape into a disk and wrap in plastic. Refrigerate 1 hour.
When ready to roll, preheat oven to 350º and line two baking sheets with parchment paper. Lightly flour a clean work surface and roll out dough until 1/8" thick. Cut out shapes and transfer to prepared baking sheets. Freeze 10 minutes (so your shapes hold while baking!).
Meanwhile, make frosting: In a large bowl using a hand mixer, beat butter until smooth, then add powdered sugar and beat until no lumps remain. Add cream, almond extract, and salt and beat until combined.
Bake cookies until edges are lightly golden, 8 to 10 minutes. 
Let cool, then frost and decorate as desired.
Photo by tasteandtellblog.com via Pinterest
Cake Mix Cookies
What if you could eat cake AND cookies at the same time? Well, with Taste and Tell's cake mix cookie recipe, you can!
Ingredients
1 cake mix* (dry ingredients only)
1/2 cup vegetable oil
2 eggs
1/2 cup mix-ins
Directions
Preheat the oven to 350ºF. Line a baking sheet with a

 

silpat liner

 

or

 

parchment paper.
In a bowl, mix together the cake mix, vegetable oil and eggs until combined. Stir in the mix ins.
Scoop the dough onto the prepared baking sheet, at least 2 inches apart. Bake just until the cookies are set in the middle, 10-12 minutes.
Cool for 2 minutes on the baking sheet then transfer to a cooling rack or a sheet of waxed paper.
Gingerbread Cutout Cookies photo by Taste of Home
Gingerbread Cookies
Sally's Baking Addiction describes these delectables as "perfectly spiced, molasses and brown sugar-sweetened holiday goodness." Quite a review! 
Complete your holiday baking vision with these iconic holiday cookies from Taste of Home.
Ingredients
3/4 cup butter, softened
1 cup packed brown sugar
1 large egg, room temperature
3/4 cup molasses
4 cups all-purpose flour
2 teaspoons ground ginger
1-1/2 teaspoons baking soda
1-1/2 teaspoons ground cinnamon
3/4 teaspoon ground cloves
1/4 teaspoon salt
Vanilla frosting of your choice
Red and green paste food coloring
Directions
In a large bowl, cream butter and brown sugar until light and fluffy. Add egg and molasses. Combine the flour, ginger, baking soda, cinnamon, cloves and salt; gradually add to creamed mixture and mix well. Cover and refrigerate until easy to handle, about 4 hours or overnight.
Preheat oven to 350°. On a lightly floured surface, roll dough to 1/8-in. thickness. Cut with floured 2-1/2-in. cookie cutters. Place 1 in. apart on ungreased baking sheets.
Bake until edges are firm, 8-10 minutes. Remove to wire racks to cool. Tint some of the frosting red and some green; leave remaining frosting plain. Decorate cookies.
Bake Your Holiday Treats in Your New 1st Lake Apartment!
Now that you've got the recipes that it takes to fill the holiday season with delicious snacks, let us help you find a beautiful apartment to bake them in! Contact us today for information on our private residential communities.
Did you know we have an Instagram? Follow us here! 
---
Whether with your friend or with your love, these are some of the best fall date ideas!
New Orleans
The Music Under the Oaks Fall Concert Series is not only free, but it's a majestic evening of melodies provided by The New Orleans Concert Band. Head to Audubon Park from 5-6:30 p.m. this Sunday to enjoy! Any donations you choose to make will fund the continual preservation and improvement of the park. 
The Paradigm Gardens will host their annual fall concert series from October 2 – November 13. Each of the four concerts will feature an evening of music, along with a menu from local chefs and restaurants, as well as beer and cocktails from local breweries and bars.
These concert series are a wonderful way to spend a low-key but romantic evening with your special someone or your best friend. 
Nola Mac N' Cheese Fest is everything you're hoping for and more. From the Big Cheezy to Frey Smoked Meats, your taste buds will thank you for gobbling up crawfish mac, vegan mac, and pulled pork mac (cue the salivating). Head to Armstrong park Saturday from 11 a.m. to 6 p.m. to enjoy this fest, plus admission is free!
The Second Saturday Community Market at the Audubon Louisiana Nature Center is this Saturday! Head over to enjoy this family-friendly event full of local produce, handmade items, community services, nature hikes, live music, Planetarium shows and more!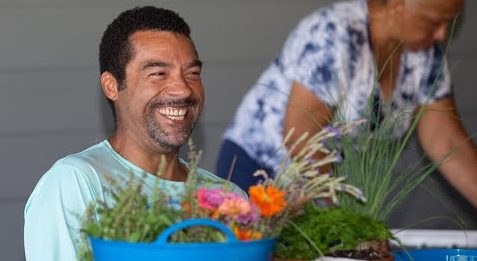 Audubon Nature Institute Photo
Northshore
St. Tammany Parish, also known as the Northshore, is a great place to get away from the hustle and bustle of New Orleans for a leisurely autumn date.
The Covington Farmers Market is full of in-season veggies, fruit, dairy, pastries, dog treats, potted plants and more! Rise and shine early on Saturday so you can get the cream of the crop! This event happens every Saturday, so you can always mark this one for next weekend.  
Covington Three Rivers Arts Festival
The Three Rivers Arts Festival takes place November 9 – 10 in the historic downtown district of Covington, LA. This weekend-long event is a showcase of over 200 artists from around the US. The festival takes over several city blocks, featuring ceramics, paintings, photography, fiber art, woodworking, metalwork, sculptures, jewelry and more.
There's no admission charge, and parking is free. Take a leisurely stroll, enjoy live music in the crisp November air, and maybe purchase a handmade keepsake for your significant other. 
Mandeville Trailhead Farmer's Market
Sometimes, a morning date can be a great way to shake up your dating routine. The Mandeville Trailhead Farmer's Market takes place every Saturday from 9 a.m. – 1 p.m. It features over 50 vendors offering "food of all types, wood-crafted items, artwork, pottery, children's toys and clothing, soaps & lotions, and more." Fall is the perfect time of year to grab a cup of coffee and enjoy the local flavor. 
Once you've seen the marketplace, take a 5-minute walk to the shores of Lake Pontchartrain and soak in the incredible view.
Baton Rouge
Coffee, Pastries, and Nostalgia
It's no secret that Baton Rouge is exploding with incredible coffee shops and cafes! With so many options, you can get just about any ambience you're searching for. If it's the warm, cottage feel you want, head to Magpie or Highland Coffees. For the bustling downtown feel, pop in at French Truck  or Magpie Downtown. Right now it seems like everyone is talking about  Light House Coffee, the number 1 rated coffee shop on Yelp.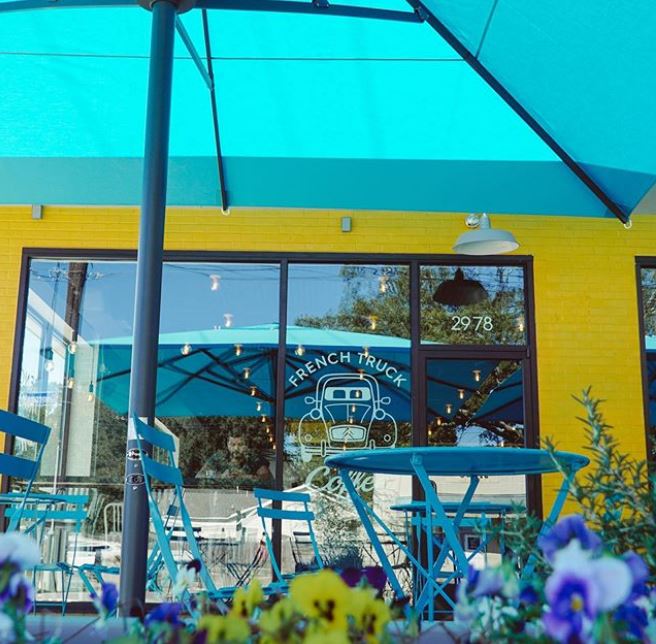 Fall is the Perfect Time to Find a New Home at 1st Lake Properties!
We hope you take advantage of the fantastic weather and jam-packed events schedule this autumn in Louisiana.
1st Lake has properties located near all of our suggested date spots. Contact us today to learn more about our private gated apartment communities!
---