According to the 2022 Consumer Confidence Report, Jefferson Parish's East and West Bank water systems received an "A" from the Louisiana Department of Health. See the attachments below for more.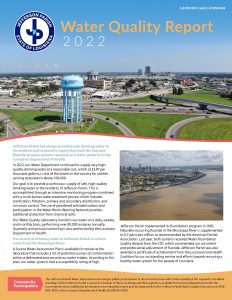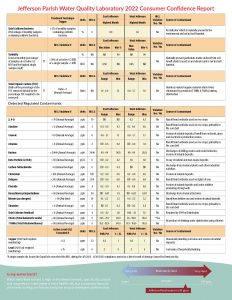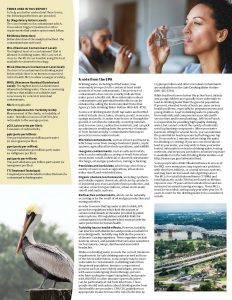 ---
The flowers are blooming, the weather is warming up, and the crawfish are boiling! Whether you're in River Ridge, Metairie, or Kenner,  we have curated a list of some of the best places to get hot and ready-to-eat crawfish this spring. 
River Ridge
(504) 738-2104
9013 Jefferson Hwy, River Ridge, LA 70123
(504) 738-1116
279 Hickory Ave, Harahan, LA 70123
(504) 405-5263
8311 Jefferson Hwy, Harahan, LA 70123
(504) 818-2200
901 South Clearview Parkway, Metairie, LA 70121
Kenner
(504) 468-1647
 2000 W Esplanade Ave, Kenner, LA 70065
(504) 443-6454
3201 Williams Blvd, Kenner, LA 70065
(504) 466-4701
3140 Loyola Dr Kenner, LA
Metairie
(504) 469-7216
8006 W Metairie Ave, Metairie, LA 70003
(504) 887-1150
5010 Veterans Memorial Blvd, Metairie, LA 70006
(504) 831-2840
1700 Lake Ave, Metairie, LA 70005
Want more options? Try downloading The Crawfish App and view all the local restaurants offering hot-boiled crawfish this season. 
Take your crawfish to go and eat them in your new 1st Lake Properties home! To view a full list of our available apartment homes, click here. 
---
Bella Ridge South is one of the newest apartment communities in River Ridge, LA. Residents will experience "Another Level of Luxury" at Bella South. From high-end finishes, such as 10-foot ceilings and stainless steel appliances, to the endless amenities, like the Bella Bark Park or Strength and Wellness Center, you'll be sure to notice the many differences that set Bella Ridge South apart from traditional apartment living. 
Let's Stay Connected! Follow Bella Ridge South on Facebook and Instagram.
View our floorplans below: 
The Optimist: 1bed/1bath 1,000SF
The Creative: 1bed/1bath 1,015SF 
The Inventor: 2bed/2bath 1,310SF
The Composer: 2bed/2bath 1,387SF
---
The holiday season is coming to a close and we can't wait to round out the year by celebrating New Year's Eve. With our open floor plans, spacious kitchens, and cozy living areas, your party is guaranteed to be a success. 
Party Punch, Charcuterie Board, Countdown, Decorations and amazing food, that's what you need to throw a great NYE party! Read more party tips here.
Charcuterie boards are all the rage, and a holiday board is sure to spice things up and make your spread look even more festive.

An easy way to ensure all your photos are "post-worthy" is by creating a backdrop like the one shown below. All your memories, and pictures, from the last few moments of this year will be sure to make everyone jealous. 
Did you like our TikTok? Don't forget to follow us @1stLake
We curated an Amazon Shopping List with everything you could possibly need! Just follow the steps below and soon you'll be taking photos in style. 
STEP 1- Hang your curtains from your spare shower rod in a hallway or entryway that will not be in use! (Pro Tip: This is a great way to keep guests in the common areas of your home.) 
STEP 2- Attach your garland and fairy lights to your backdrop using zip ties. 
STEP 3- Jazz it up! Let your creative juices run wild by adding balloons, photo props, or anything else that you find Instagram-able!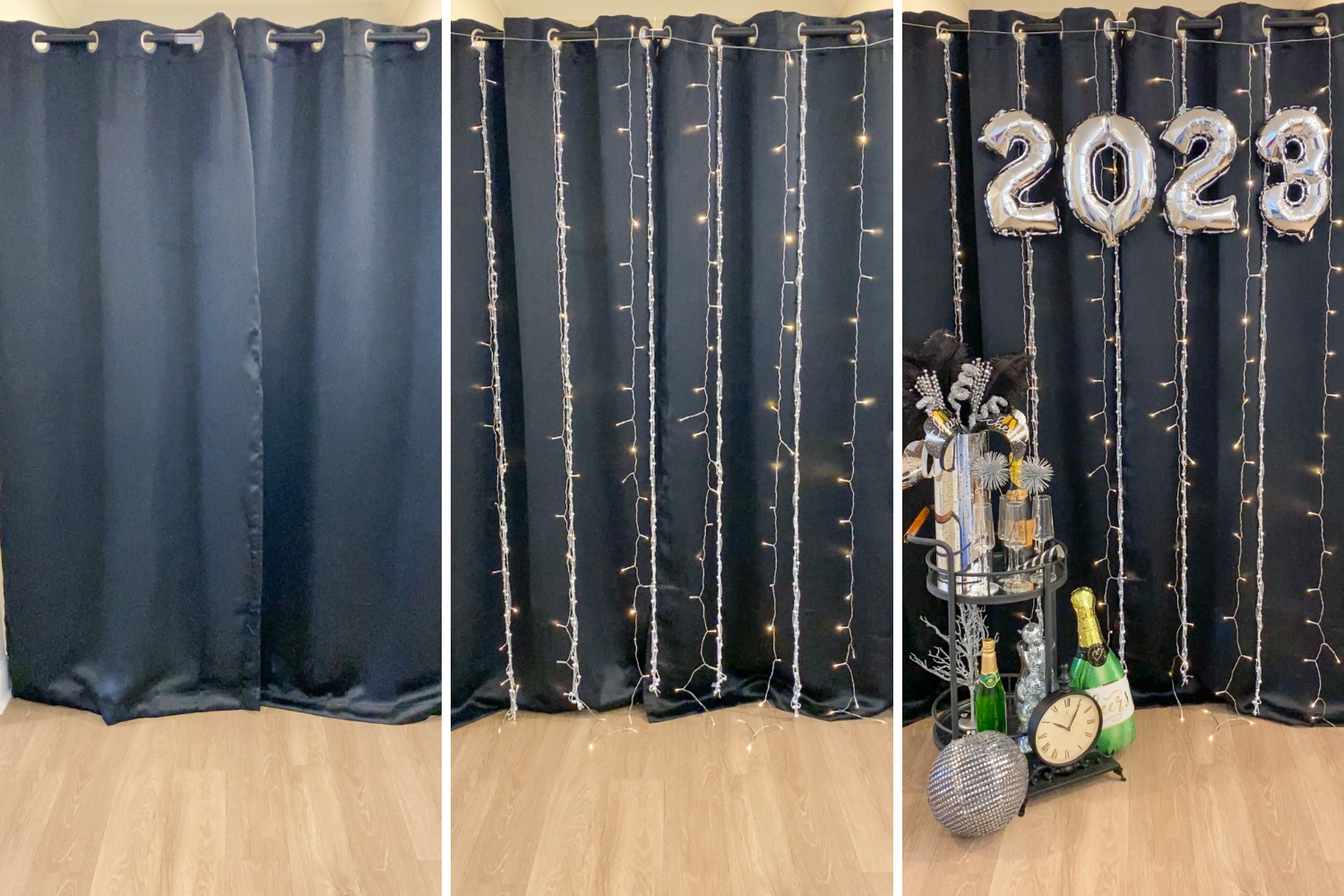 These pictures were taken at Artesia Apartments in Covington, LA!
New Year, New Apartment? The New Year is the perfect time to find the home that's right for you! CLICK HERE for more information on what we have available! 
---
The City Of Kenner will host its first Food Truck Festival on Sunday, Nov. 6th in Laketown from 11am to 6pm., Mayor Mike Glaser announced. The fest is free, features two local bands, food truck offerings from more than a dozen local food trucks, children's activities and a "Cruise-In" event with antique cars, arts and crafters. 
Music will be provided from 11:30 am to 2:30 pm by Groovy 7, and The Molly Ringwalds will perform from 3pm to 6pm. For more questions about the event, attendees can call (504) 468-7231.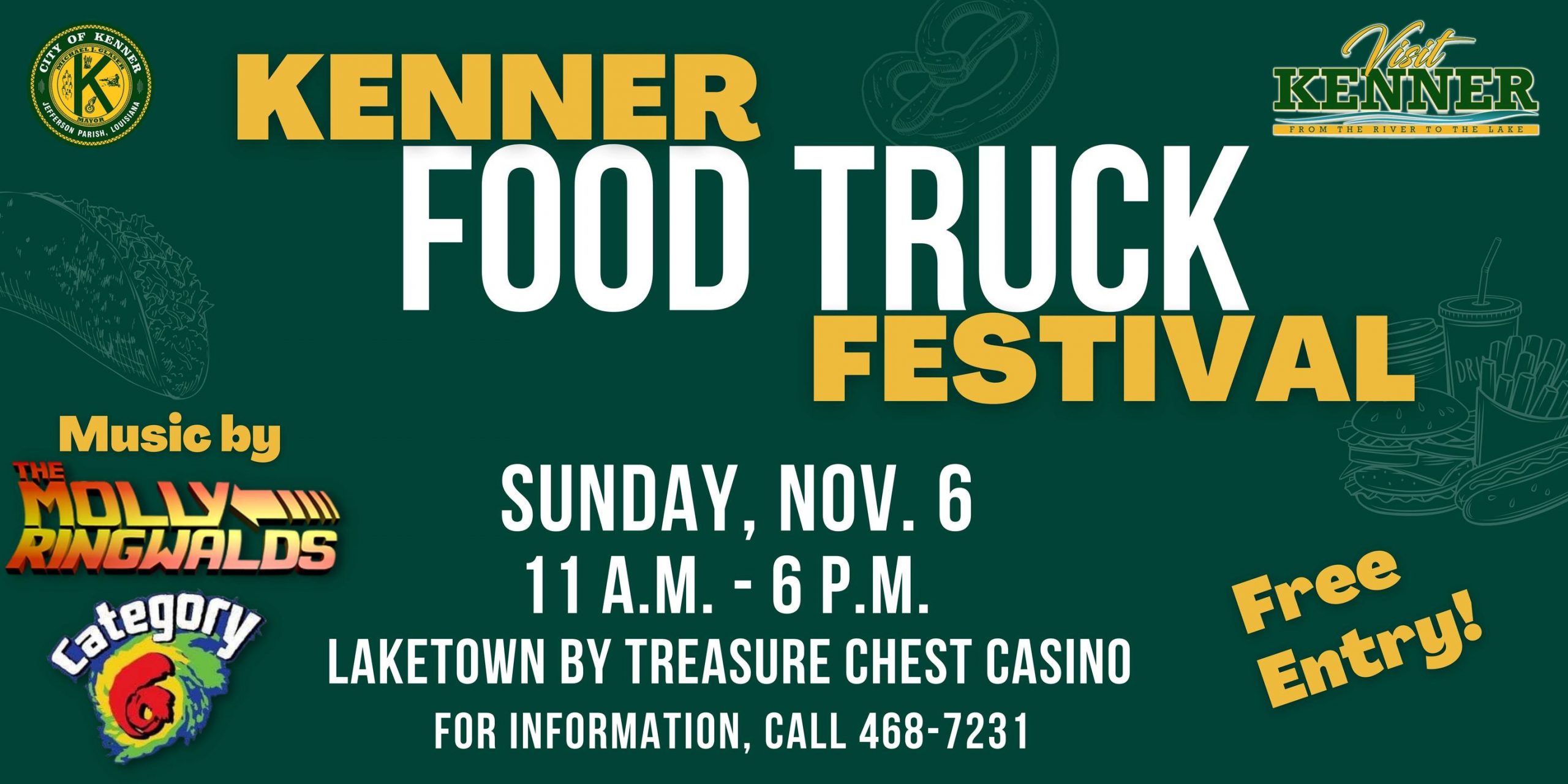 Looking for an apartment home in Kenner, LA? Our Kenner communities are convenient to The Treasure Chest Casino, Ochsner Kenner Medical Center, New Orleans Armstrong Airport and near Lake Ponchartrain! For a list of our Kenner communities, click here.
---