Livingston Place Home for Rent
This beautiful 4 Bed/3 Bath home embodies Old Metairie charm with chic style and modern renovations. Available today!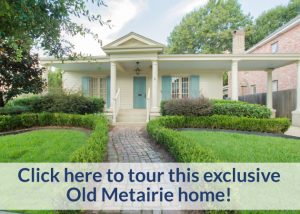 Original wood floors and archways, a gorgeous master suite with a custom shower, and a fully equipped kitchen with granite counter tops and stainless appliances make this home more than you could ask for. Plus, enjoy the perk of a small office space that lets you work from home with full efficiency and ease. The living room features a decorative brick fireplace. Additionally, the fourth bedroom can double as a study, playroom or additional space for your needs. A full-size washer/dryer is included with this home as well. The spacious backyard boasts a well-maintained lawn and an outdoor covered living space ideal for entertaining!
Front off-street parking is also available. This home also offers rear yard access on Jefferson Ave with an additional parking spot. Monthly lawn care is included. 
Property Specifics
Address | 338 West Livingston Place, Metairie, La 70005
Rent | $3,495 for an 18-month lease | All lease term offers will be considered
$2500 deposit / $300 non-refundable
Floorplan | 3 bedroom 3 bath living room, dining room, with one flex room
Outdoor Space | 1,954 square feet patio area
Kitchen Amenities | fully equipped kitchen with stainless appliances
Other Amenities | Lawn Care included // Washer/Dryer & Patio furniture included
Additional Info: All utilities are connected and paid by the resident
Background checks and credit reports will be required.
Call Vickie at 1st Lake Properties for more info: 504.455.4948
---
Now that Louisiana is in Phase Two of re-opening, you're probably wondering which restaurants, stores and parks are finally open! See our list below and let us know if you have any spots to add! 
Restaurants:  
Metro New Orleans Area –
Andrea's Restaurant, currently offering indoor/outdoor seating
Bobby Hebert's Cajun Cannon, currently offering indoor/outdoor seating
The Ruby Slipper Old Metairie, currently offering indoor/outdoor seating
Saba, currently offering indoor/outdoor seating
Superior Seafood, currently offering indoor seating
Copper Vine, currently offering indoor/outdoor seating
Bistro Byronz, currently offering indoor/outdoor seating
Coffee Rani Covington & Mandeville, currently offering indoor/outdoor seating
Here are the full lists of open St. Tammany, Jefferson and Orleans Parish restaurants 
Baton Rouge Area –
Bistro Byronz, currently offering indoor seating
Superior Grill, currently offering indoor seating
Here is a full list of open Baton Rouge restaurants 
Shops:
Metro New Orleans Area –
Lakeside Shopping Center, several stores open & offering curbside pickup with reduced hours
Riverwalk New Orleans, several stores open & are currently offering curbside pickup
Canal Place, several stores open & offering curbside pickup
River Chase & Fremaux Town Center, several stores open & offering curbside pickup
Pinnacle Nord du Lac Shopping Center, several stores open & offering curbside pickup
Baton Rouge Area –
Perkins Rowe, several stores open & offering curbside pickup
Mall of Louisiana, several stores open & offering curbside pickup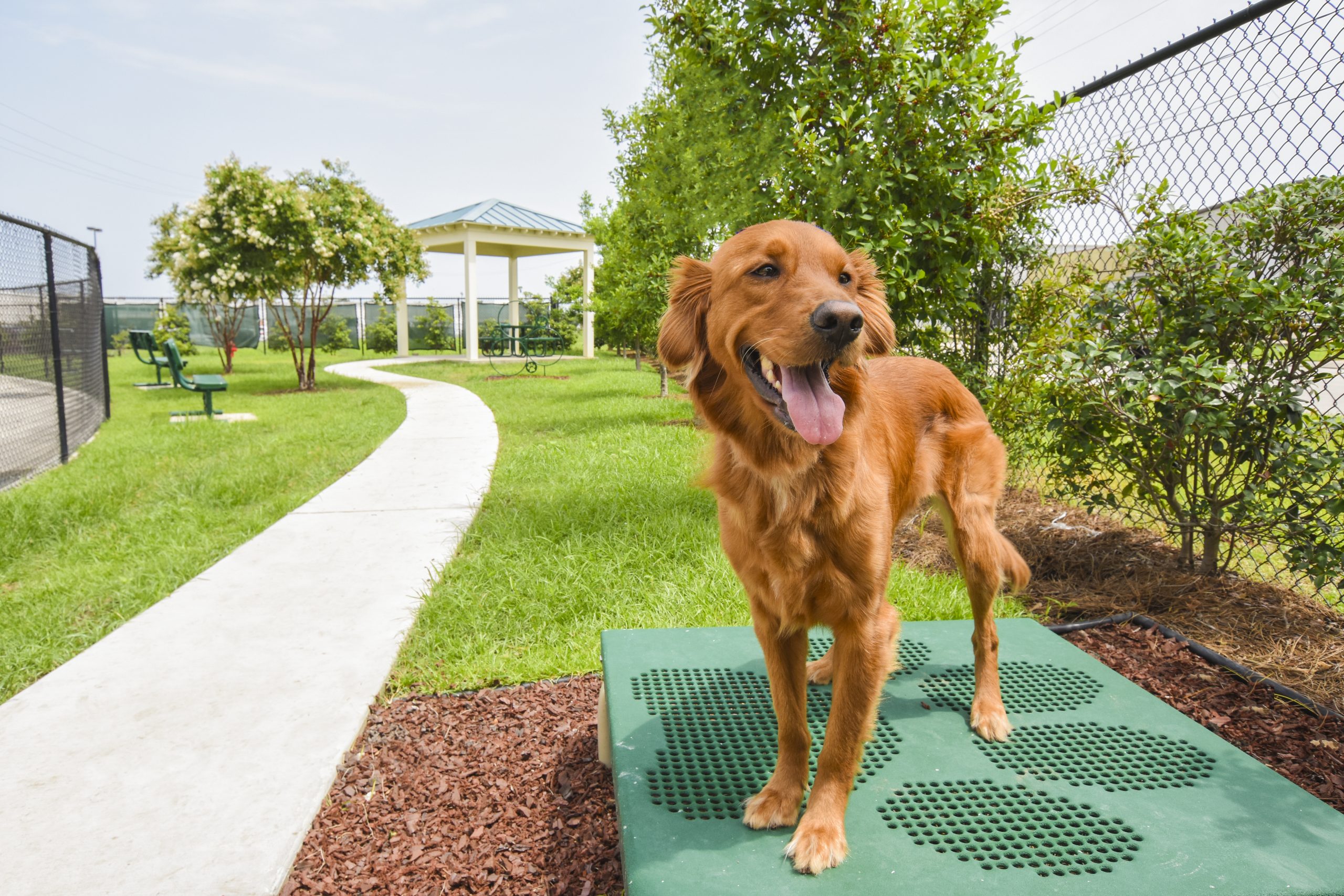 Outdoors:  
Metro New Orleans Area –
See which St. Tammany, Jefferson and Orleans Parish campgrounds & parks are currently open
Baton Rouge Area –
BREC's Dog Parks, several locations open
See which Baton Rouge campgrounds & parks are currently open
Travel:  
Metro New Orleans Area –
Louis Armstrong International Airport 
See which St. Tammany, Jefferson and Orleans Parish hotels are currently open
Baton Rouge Area –
Baton Rouge Metropolitan Airport, currently operating with reduced flight frequency
See which Baton Rouge hotels are currently open
---
Our 1st Lake team is committed to helping our Greater New Orleans community by working with and donating to local non-profits.  Over the past few weeks, we've continued to serve alongside Second Harvest Food Bank, Jefferson Chamber, and Pigeon Caterers to provide food for families and frontline workers in our community.
Since January, we've also had the privilege of working with local groups like Wounded Warriors and ARNO. Our teams raised  $4,417.42 for our veterans and we raised $5,433.16 for the animals of ARNO. 
This week, we participated in Bites for Knights by donating $1,000 to provide meals to the frontline workers at Ochsner Hospital! In 2020, we've provided over 20,000 meals through Second Harvest and we've donated over $5,123.42 to help feed those in need! Each dollar donated provides four meals!
We're looking forward to continued partnerships with these organizations, so we can keep strengthening our community from Jefferson Parish and beyond. 
---
1st Lake Commercial Properties is committed to being a resource to our tenants, especially now. If you need anything from our commercial team, you can continue to contact us phone or email with any questions or comments.
Below, we've compiled a list of resources for you that can offer further assistance during this time. 
Business Resources:
Open Safely – Louisiana Protocols for reopening 
Entergy Charitable Relief Foundation – "Entergy shareholders are committing to $700,000 to the COVID-19 Emergency Relief Fund to help qualifying customers  with basic needs such as food and nutrition, rent and mortgage assistance, and other critical needs until financial situations become more stable."
Resources for Financial Assistance:
Coronavirus Loan Comparison Chart
Louisiana Unemployment and Benefits
Louisiana Restaurant Associations (LRA) For Employee Relief Fund
La. Workforce Commission helping those with reduced hours or not working, email:  EmployerServices@lwcla.gov
American Jobs Center: 1801 Airline Hwy, Ste F, Metairie, LA 70001, 504-838-5678
Government Resources:
Centers for Disease Control Corona Virus disease
US Dept of State Travel Advisory
Jefferson Parish Council on Aging  
---
Valentine's Day is right around the corner, and seemingly everyone with a significant other is looking for that perfect gift! While there are the tried and true go-to gifts such as chocolates or roses, sometimes it's good to try something a little different.
A gesture that veers away from the classic gifts can show that you care even more, as it requires a bit more thought! There are several things you can do to show that special someone how much they mean to you while sticking to a budget as well. With finances being tight for a lot of people, there's no need to break the bank just to make a sweet gesture on Valentine's Day!
Breakfast in Bed
We think there's no better way to start this love-centered day than by waking your boo up to breakfast. One gesture that goes a long way without having to spend a lot of money is to make a simple and delicious breakfast spread. Stacked pancakes, hot coffee, and a side of scrambled eggs–what more could we ask for? Plus, breakfast food is the least expensive of all so you won't break the budget. 
Even if you're no expert in the kitchen, looking up a special pancake recipe or giving homemade french toast a shot might be a sweet idea. Even if you come up a little short in your attempt to be a gourmet chef, the effort involved will certainly prove how much he or she means to you! Try finding a recipe that isn't too heavily involved, and a meal that can be relatively mess free (since you'll be eating it from the comfort of your sheets).
Here are 45 breakfast in bed ideas. 
Gifts From The Heart
Another way to show that you care on a budget is to create your own gift. Sometimes these gifts are the most meaningful, because they require genuine time and thought. Do you have a special talent that you can utilize? Perhaps you're a great singer, photographer, or artist.
Take an inventory of the skills you can use to create a gift that shows you really care. If you can play a guitar or sing, try singing a song about your loved one.
Another idea that most anyone can do is to create a scrap book of your time together. You could include photos you've taken together, movie ticket stubs from your first date or dates thereafter, small mementos from trips you've taken together, and other sentimental scraps. The more thought and effort you put into your scrap book, the more special it will be.
A Sweet Retreat
Sometimes, the best gift you can give is a simple escape from everyday life. Take a brief trip with your loved one for Valentine's Day. Perhaps you can manage a day off of work together and take a day trip to a close-by destination that you both enjoy. If you or your significant other isn't able to take off of work, book a hotel room in your city or town! Even if it's close by, simply being able to stay somewhere else, have someone else pick up after you, and be away from the normal stresses and tedium of home can be huge! Some hotels run specials, and you might be able to find a room fairly cheap. Try using one of our favorite apps/sites, Hotel Tonight to see day-of hotel specials in the area. In their own words, Hotel Tonight "partners with top-rated hotels, they give us their unsold rooms, and we show you each day's best deals. You check out those deals, book the one you like and boom! You're on your way to a great stay." 
Get a little creative this Valentine's Day, and you may find that not only can you save a little money, but the added sentiment of creativity can go a long way! Here's to a safe and happy Valentine's Day for everyone!
---