Summertime is in full swing in the Crescent City. That means the temperatures are quite high. But so is the number of fun things to do, whether you're trying to beat the heat or enjoy it to the fullest! 
Read on for our list of 7 things to do before the NOLA summer ends.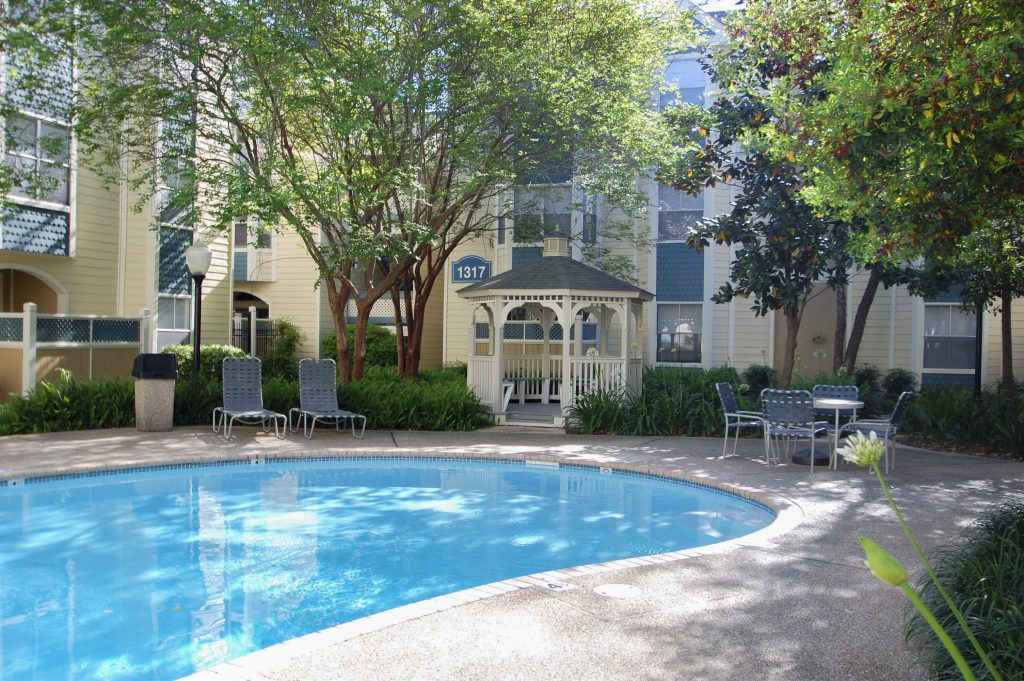 1. Slurp on a Snowball
New Orleanians love snowballs. During the summertime, cooling off with a delicious snowball is a must, and there are spots to get one all across the city. If you're Uptown, a particularly well-known and historic location is Hansen's Sno-Bliz. Hansen's has been open since 1939 and is known for traditional and innovative flavors like Thai Basil, Satsuma, and others. Check them out at 4801 Tchoupitoulas.
2. Cool Off with a Splash 
New Orleans has plenty of fantastic pools to take advantage of this summer. If you live in one of our many properties in the New Orleans area, there's a pool just steps away from your door!
If you're looking to mix it up with a local crowd, spots like the Ace Hotel and Country Club are open to the public.
3. Visit the Aquarium
The Audubon Aquarium of the Americas is an awesome, relaxing place to see all kinds of sea creatures. Don't miss the albino alligator!
4. Participate in Tales of the Cocktail
The 16th annual Tales of the Cocktail is a "cocktail conference and family reunion" that features a schedule of over 200 different events, including seminars, tastings, competitions and networking events. The historic Hotel Monteleone will serve as the headquarters for this year's conference, which takes place on July 17 – July 22. Visit the official website for more information on TOTC events!
5. Wear Your Whitest Whites, and then Get Them Dirty
On August 4th, join the crowds of people along Julia Street for Whitney White Linen Night, which takes places in the artsy Warehouse District. Galleries offer discounts, and there will be live music and refreshments. Just one week later, on August 11th, visit the galleries of Royal Street in the French Quarter for Dirty Linen Night! The streets will be filled with music and great food & drinks, as usual.
6. See a Concert at Tipitina's…for Free!
The annual Foundation Free Fridays summer concert series has begun! Every Friday this summer, the iconic venue offers free admission to concerts featuring great live acts.
7. Visit a Museum
August in New Orleans is Museum Month. If you're a member of one of the 16 participating institutions in the city, you'll have the opportunity to visit all of the other museums for free. World-class museums like the National WWII Museum, the New Orleans Museum of Art, and the Ogden Museum of Southern Art are taking part in this great celebration of art and history. Grab a membership today and start planning your museum itinerary!
Let 1st Lake Help You Find the Perfect New Orleans Apartment this Summer!
Now that you know how to make the most of the summer in the Crescent City, check out our fantastic residential communities located in the New Orleans Area. Or, simply contact us if you have any questions or would like more information.
---
Are you planning a move to Baton Rouge?
Moving can be a stressful and tiring process, even if you're moving just a few blocks down the road. Moving to a completely different city is more difficult and can sometimes be overwhelming. That's why we've created a guide to moving to Baton Rouge. We hope that we can provide some information that will relieve a little bit of stress, and cause you to look forward to exploring your new home.
Read on to learn about the Baton Rouge area and what it has to offer!             
A Bit of History
As you probably know, Baton Rouge is the capital of Louisiana. In 1699, French explorers named the area baton rouge (red stick) when they discovered a reddish cypress pole that Native Americans had placed in the ground to demarcate different hunting territories.
Over the centuries, Baton Rouge has become a sprawling city. In fact, its somewhat "unplanned" quality is both charming and frustrating for locals.
University Life
The two major universities in Baton Rouge are Louisiana State University (LSU) and Southern University. Southern University is also one of the largest historically African American universities in the nation. LSU's campus is beautiful, and boasts iconic Louisiana scenery: majestic live oaks, regal architecture with Spanish-tiled roofing, and magnolia trees. There is also a wide variety of gorgeous outdoor landscapes and nightlife options surrounding the area. We'll get into more of that later…
Baton Rouge is home to thousands of college students. If you're a sports fan, you're in luck! Both schools have dynamic athletic programs, and college sports events & traditions are deeply rooted in the culture of the city.
Tip: If you want to immerse yourself in the sports culture of LSU, check out The Chimes on game day, located just a block outside of campus. It's a bustling bar and restaurant with a fun university vibe.
Outdoor Activities & Attractions
As we've mentioned, Baton Rouge is full of beautiful natural landscapes that are worth exploring. The LSU AgCenter Botanic Gardens at Burden is a collection of gardens, forests and wetlands. The experience of the Botanic Gardens is best summed up by their own mission statement: "The Mission of the Botanic Gardens is to promote the importance of plants and their environment to the physical, mental and spiritual well-being of the citizens of Baton Rouge, the state of Louisiana and the world."
The Bluebonnet Swamp Nature Center contains 103 acres of land dedicated to connecting people to nature, with winding pathways leading through beautiful swampland and forests. There are also over 180 parks in the area, so taking a hike, planning a picnic, or going for a jog can easily be done. Check out the BREC parks website to find a park near your residence.
There's also plenty of history and educational attractions in Baton Rouge. It's worth going downtown to see the "New" State Capitol, Old State Capitol, and the Old Governor's Mansion. The Louisiana Art & Science Museum features exhibitions of internationally renowned artists, a permanent collection, a planetarium, and much more. The Capitol Park Museum is an in-depth exploration of the compelling twists and turns of Louisiana's political history as well as Louisiana culture.
Nightlife
To begin, we'll start with two very popular nightlife areas for students and young adults: Third Street and Tigerland.
Historic Third Street is located in Downtown Baton Rouge, and features many bars, late-night restaurants and clubs all within walking distance of one another. Try Blend Wine Bar for an upscale experience, and Boudreaux & Thibodeaux's for live music and a more boisterous crowd. Tigerland is a collection of bars that has been around for several decades, the most iconic being Fred's, which has been around since the 1980s.
There is more to do at night than mingle with students, however. There are local craft breweries like Tin Roof and Southern Craft, both of which offer great educational tours and tastings. For a classically "hipster" vibe, try Radio Bar on Government Street. The Bulldog on Perkins Road offers a selection of 81 draft beers and over 200 bottled beers.
When it comes to music, the Baton Rouge music scene is booming. Teddy's Juke Joint is a wonderful venue that's been a hangout for blues lovers for over 40 years, and is located on 16999 Old Scenic Highway just outside of the city. It was founded by Blues legend Lloyd "Teddy" Johnson. Baton Rouge is also home to the nation's oldest blues festival (Baton Rouge Blues Festival), the Northgate Music & Arts Festival, as well as weekly concert series such as Live After Five that are held year round.
Great Food
Most of Louisiana is a foodie's paradise, and Baton Rouge is no exception.
For classic Cajun and Creole cuisine, try Parrain's Seafood, Beausoleil, Walk-On's Bistreaux & Bar, or Cecilia's Creole Bistro. For a more contemporary dining experience, the White Star Market is a new "urban gourmet food hall" located in Mid City Baton Rouge, and offers a diverse and unique selection of food & drink. And we can't talk about food in Baton Rouge without at least mentioning the iconic Louie's Café, a 24-hour diner located just outside LSU's campus.
Let 1st Lake Help You Find the Perfect Baton Rouge Apartment!
Now that you have a guide to Baton Rouge life, check out our fantastic residential communities located in the Baton Rouge Area: Spring Brook, Lake Towers, and Regency Club! Or, simply contact us if you have any questions or would like more information.
---
With so much to do in one's own backyard, more locals are discovering the joys — and savings — of taking a staycation. Read on to learn about the best ways to be a tourist in your own city.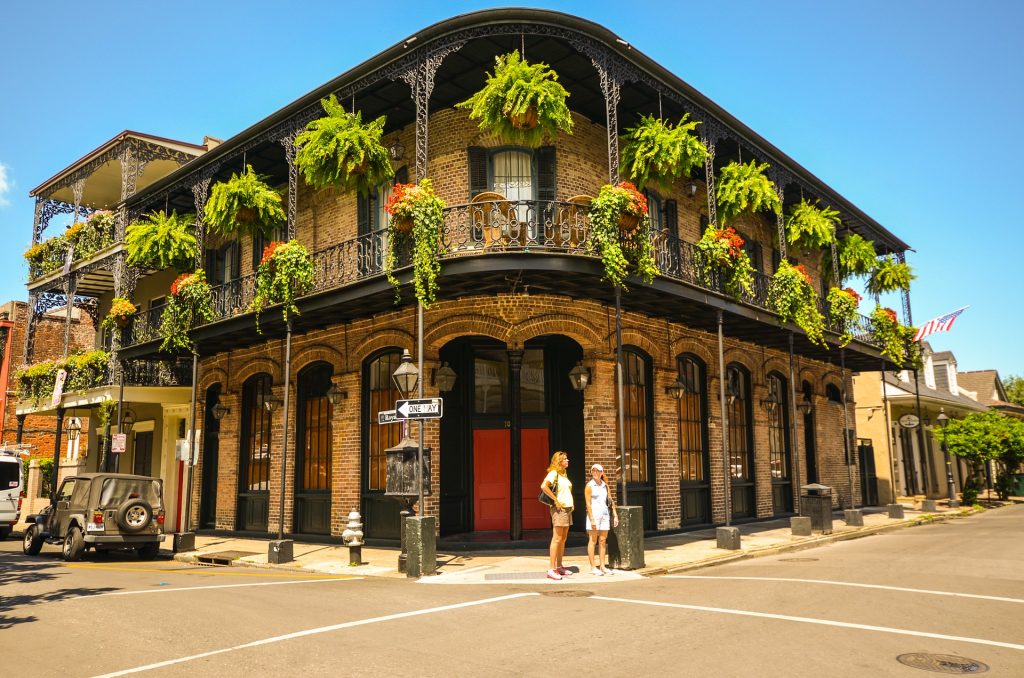 Staycations on the Rise
According to the American Automobile Association (AAA), only about 1/3 of Americans will travel more than 50 miles from home for a trip this year. That means the vast majority opted for staycations, which are just as enjoyable but without the stress of packing for the airport, waiting in security lines, or dealing with delayed or canceled flights. Instead, people are deciding to play tourists in their own town, or are taking day trips to locations within 50 miles. 
Benefits of Staying Close to Home
In addition to saving on gas, hotels, restaurants, and other travel costs, there are many other benefits to vacationing at home. You can discover new things to do within your 1st Lake apartment community and get to know your neighbors. You can spend all day on one of our tanning ledges at our beautiful pools (just remember to wear sunscreen!). And best of all: you can explore the vibrant New Orleans-metro area.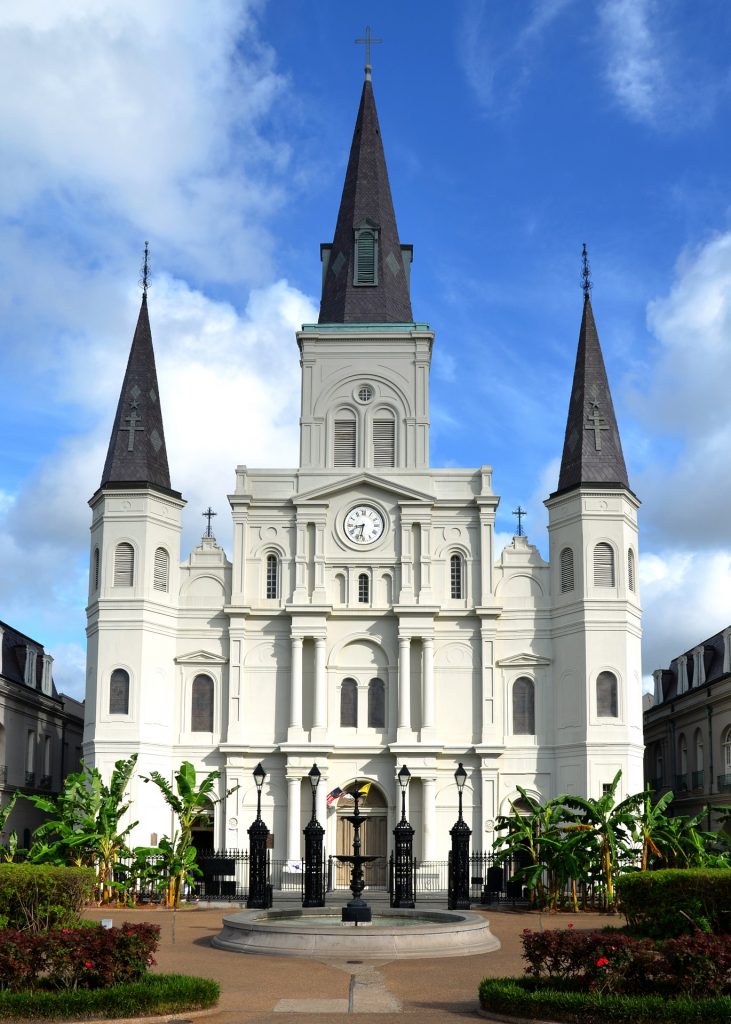 Staycation Activities
If the whole point of a vacation is to kick back and relax, who needs the added stress of airports, rental cars, jet lag, and high travel costs anyway? There's so much to do locally. You can fill your days reconnecting with friends, catch up on sleep, start a new exercise routine, or take advantage of the many amenities your apartment community has to offer.
Here are a few other staycation activities:
Take a day trip from New Orleans
Try out a new restaurant  (check out COOLinary New Orleans for great deals in August)
Take a cruise on the Steamboat Natchez
Visit the New Orleans Museum of Art — it's free on Wednesdays with your Louisiana I.D.
Organize your apartment and freshen up your interior design style
Spend a day in the French Quarter
Catch a flick at a nearby theater
Upcoming New Orleans Events
In addition to activities that are available all year long, there are some great events coming up in New Orleans. You can "run with the bulls," New Orleans style on July 13-15 in Downtown New Orleans. 
In August, you can take advantage of Museum Month, and attend most museums in New Orleans free of charge if you have a membership to any museum. Then, there's Satchmo Summerfest in the French Quarter on August 3-5, where you can enjoy great local food, drinks, and music from acts including Ellis Marsalis, Irma Tomis, The Mahogany Brass Band and more.
Or, of course, you can spend each day in your pajamas and do nothing at all. Regardless of what you choose to do, a staycation is the best way to save money, relax, and discover something new at home!
---
How are you spending this year's 4th of July? Hopefully, you'll be taking advantage of the summertime: cookouts, pool parties, and hanging with friends in the park. If that list sounds similar to your Independence Day plans, this is the post for you! 
We've put together a short list of 4th of July recipes to make use of for your 4th of July gathering. Read on for 4 recipes that will guarantee a happy (and full) crowd!
Grilled Buffalo Chicken Sandwiches
It's hard to go wrong with chicken, especially if it's part of a sandwich. This recipe from Good Housekeeping is sure to please as a main course:
Ingredients
Blue Cheese-Apple Slaw
1 c.

 

packed shredded savoy cabbage

1

 

small apple

2

 

celery ribs

1 1/2 oz.

 

blue cheese

1/4 c.

 

coarsely chopped fresh flat-leaf parsley

1

 

shallot

3 tbsp.

 

olive oil

1 1/2 tbsp.

 

apple cider vinegar

1/2 tsp.

 

sugar

salt

pepper
Ingredients
Preheat grill to medium-high.
Combine hot sauce, butter, and ketchup in a bowl; reserve 1/4 cup mixture. Add chicken to remaining mixture and toss to coat. Marinate, 20 minutes. Remove chicken from marinade; discard marinade.
Grill chicken, covered, until the internal temperature reaches 165 degrees F, 5 to 7 minutes per side. Grill buns until lightly toasted, 1 to 2 minutes. Spread dressing on buns.
Serve chicken topped with

 

Blue Cheese-Apple Slaw

 

(directions below) and drizzled with reserved sauce between buns.
To make the slaw:

 

Combine all ingredients in a large bowl.
Corn on the Cob with Spicy Butter
Corn on the cob is a quick & easy favorite. Here is a simple recipe for a classic appetizer via Good Housekeeping.
Ingredients
1

 

stick butter (no substitutions)

1/2 tsp.

 

smoked paprika

tsp.

 

cayenne (ground red pepper)

12

 

small ears corn
Directions
In medium bowl, mix butter, paprika, and cayenne until well blended. Spoon into serving bowl; cover and refrigerate until ready to serve.
Heat 8-quart covered saucepot of water to boiling on high. Add corn and return to boiling. Reduce heat to low; cover and simmer 5 minutes. Drain well. Place on large platter; serve hot with spiced butter on the side.
Cutaway Blueberry Pie
There aren't many things more American than a good ol' slice of pie!
Ingredients 
5 cups blueberries
3/4 cup granulated sugar
1/4 cup cornstarch
1 tablespoon lemon juice
1/4 teaspoon salt
Directions
In a large bowl, toss ingredients.
Pour filling into 9-inch pie plate lined with 1 store-bought or homemade pie crust, dot with 3 tablespoons butter, then add top crust; crimp and bake at 400°F on rimmed baking sheet for 1 hour or until bubbling.
Homemade Guacamole
To conclude, our last recipe takes a tip from the folks south of the border. Guacamole is a simple, absolutely delicious addition to any gathering. We're sure it'll be gone soon after you place it on the table.
Ingredients
3 medium ripe avocados, peeled and cubed

1 garlic clove, minced

1/4 to 1/2 teaspoon salt

2 medium tomatoes, seeded and chopped, optional

1 small onion, finely chopped

1/4 cup mayonnaise, optional

1 to 2 tablespoons lime juice

1 tablespoon minced fresh cilantro
Directions
Mash avocados with garlic and salt. Stir in remaining ingredients.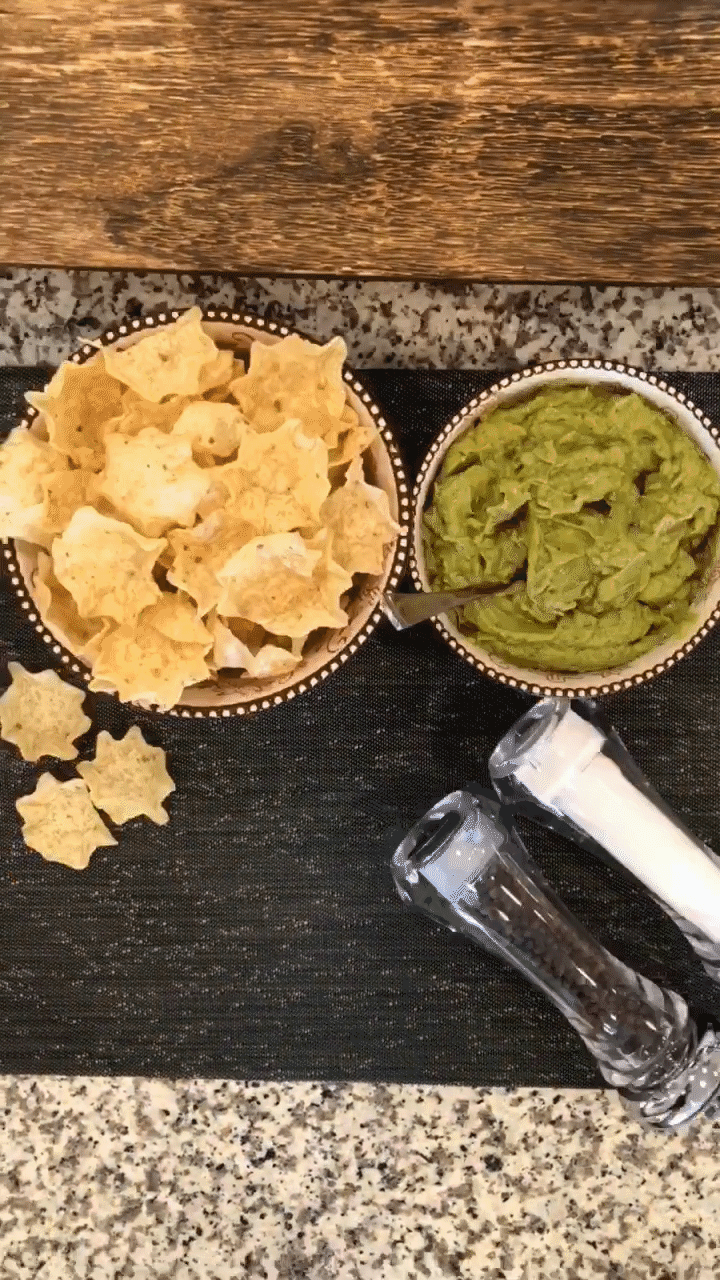 Now that you have a few great recipes for Independence Day, all that's left for you to do is prepare and enjoy the great company!
*Recipes from Good Housekeeping and Taste of Home.
---
Moving in with a significant other is an exciting step for couples, but it comes with its own set of challenges that can make it seem like an intimidating milestone. For some people, this is their first experience living with another person, and when adding a relationship into the mix, you are sure to run into a few areas that will cause frustration. Below are some tips to make this new transition easier for you and your partner, and to get you prepped and ready for this next season of your relationship.
Talking finances
When it comes to talking finances, it can be tough to start a conversation about something you may not normally share openly with your partner. But talking about your financial health is key to knowing your current expenses and what you will need to budget for once you move in together. It also helps to know what type of housing you can currently afford, and what your joint price range will be before hunting for the perfect space.
You'll need to discuss your current monthly expenses, any outlying debts or loans, and even your monthly habits as well. This can help to establish a budget before you move in together, and help to make sure your finances never become a cause of stress or anxiety, which could potentially put strain on your relationship. You can calculate how much of your monthly income needs to be put towards rent, groceries, and other necessary expenses (i.e. gas, utilities), and how much money you will have left over for date nights, unexpected expenses or for your hobbies and interests.
You'll also want to discuss how you will split your contributions to monthly bills to accommodate for differing salaries and income. If one partner makes more than the other, it's okay to find a balance that takes that into account. You also need to decide if you should live on a shared income or keep your finances separate. Click here for more in-depth methods and tips into how you can combine your finances with your partner.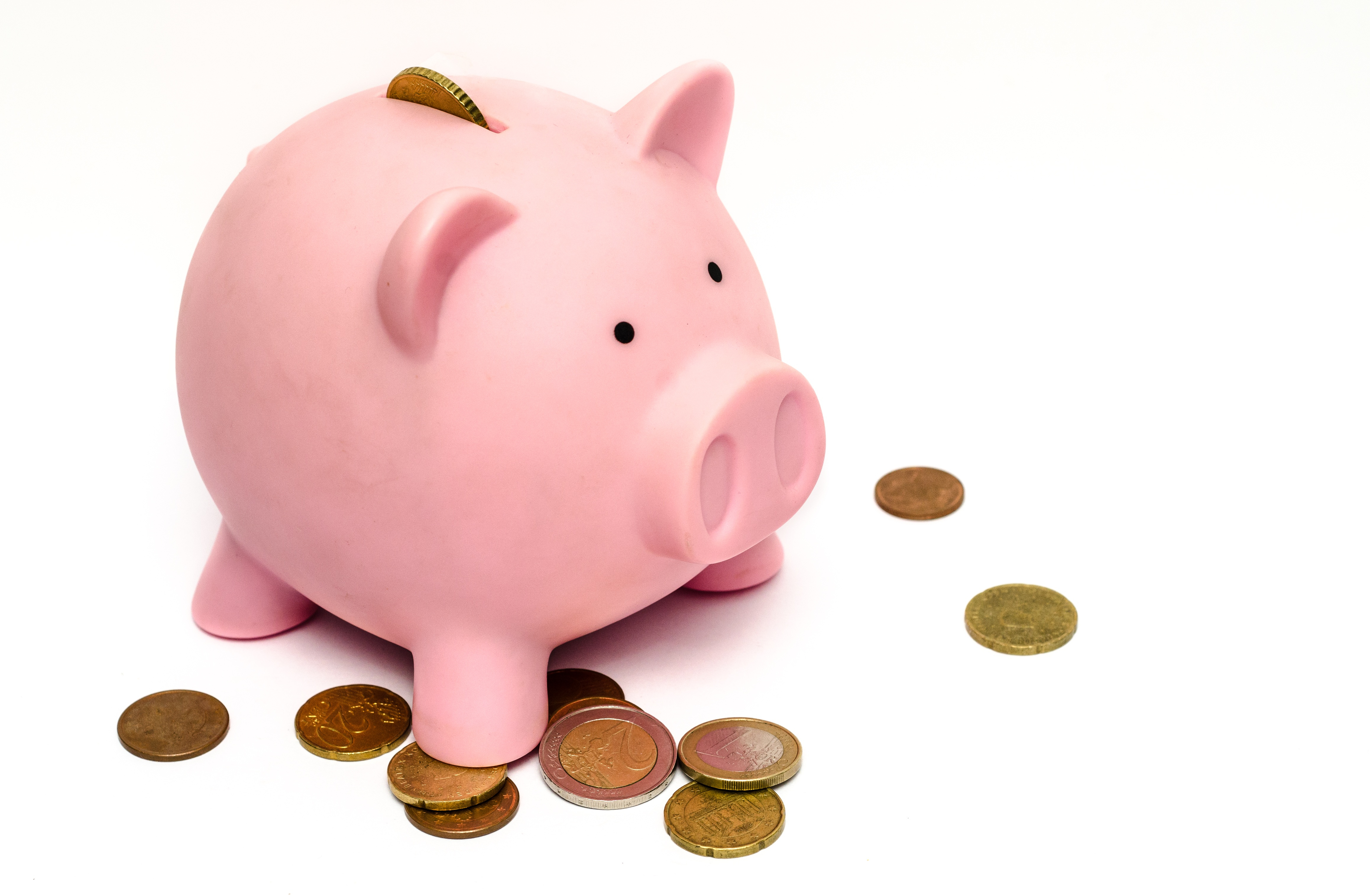 Packing Belongings
Once you have your finances figured out, and have picked the perfect space to start this next chapter together, it's time to start packing those boxes! This is a great opportunity to sort through your older belongings and get rid of some of the items you no longer use or need. There are so many ways to get rid of your old, tired furnishings. Do some research into local businesses that take in gently used furnishing and decor donations, or set up a garage sale. Make it fun, and have a little competition with your partner to see who can sell more. Then, you can use the extra money to put towards new home furnishings.
Maybe it's time to let go of that old bedroom set, or invest in a new sofa. Don't be afraid to invest in high quality items, as they will last you much longer and won't show wear and tear as quickly. Sit down with your partner, and talk interior styles. You might have two very separate design tastes, but look to the World Wide Web for some inspiration. Pinterest and Instagram are great for finding interior design advice and tips, and can help you and your partner come to a consensus on the design style that will best reflect both your tastes.
Once you've chosen the right theme and have unpacked that mountain of moving boxes, you can buy that new high quality plush sofa you've been wanting, to tie your living room together, or maybe you have space to entertain guests around a new dining room table. Moving into an apartment may make it seem like interior design isn't doable, but there are still ways to bring pops of color or decor elements into your space to make it your own, even if you are not allowed to paint the walls. Put up family photos or art that remind you both of adventures you have taken as a couple. Or you can decorate seasonally with fresh flowers to add some color and life to your new space.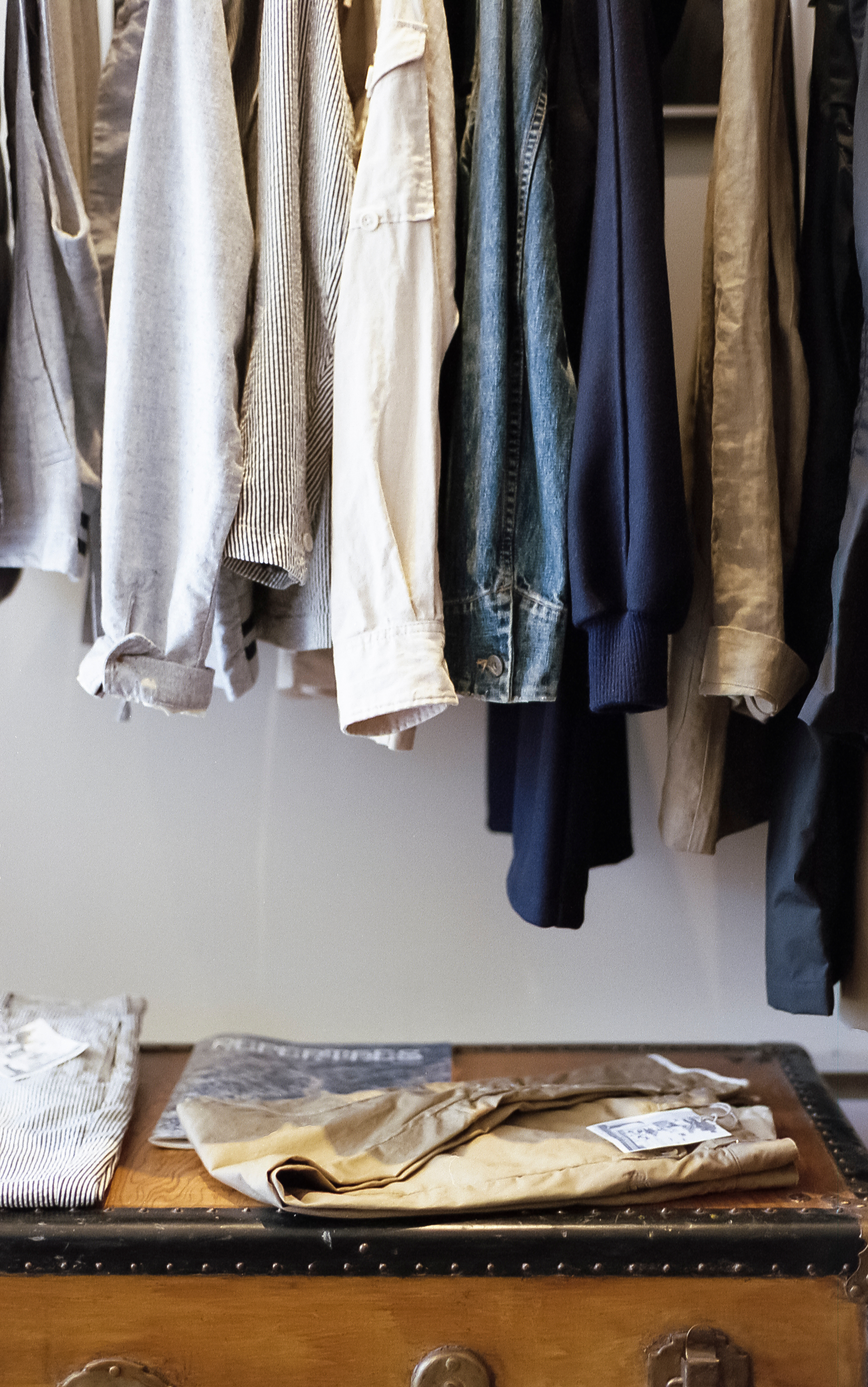 Explore Your New Town
When you are finally settled in to your new space, it's time to relax and explore around your new neighborhood or region. Use sites like Tripadvisor to find local hot spots, or to get an inside scoop on the best food and entertainment in the area. Or if you two are outdoorsy, you could find some local hiking trails to explore on the weekends. Make a point to try something new in the area as a couple, or maybe even take a few mini road trips to the surrounding areas. Peek into antique shops for more unique home decor options, or grab a bite at the best restaurant in town. You'll be feeling like a local in no time!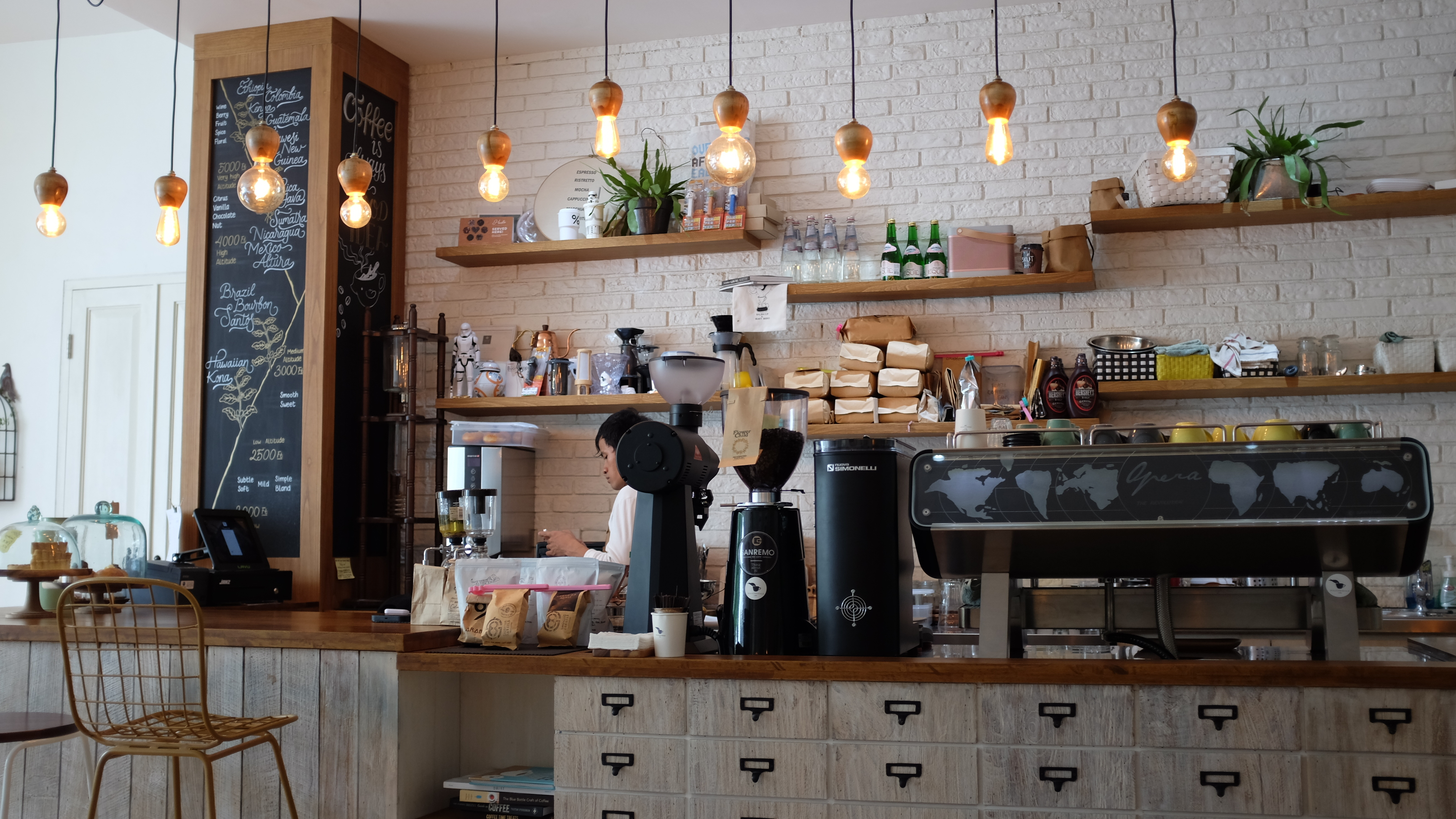 ---