Did you know most people only wear 20% of the clothes they own 80% of the time? Keep this factoid in mind as we talk about tips for downsizing from a house to an apartment. No matter why you're downsizing, the transition can seem daunting without these quick tips.
1. Determine What You Already Have
Once you've figured out exactly how much square footage you have in your new apartment, you can tackle the task of sorting through what you already have and then choosing what items are moving with you and what items are not.
2. Organize Your Belongings
It's important to prioritize in the early phases of downsizing. Identify the most important items you have which will most likely be key furniture such as your bed, sofas, dining table, bedside tables, and chairs. Start planning out where you will put these items first as they are the most important. Then you can begin to plan around with decor or smaller items.
3. Consider Lifestyle Changes
Getting into the mindset of your new life will be extremely helpful to your downsize project. Consider how your everyday activities will change in your new surroundings. For example, according to a long distance moving company in Dallas, if you are moving to a city without good public transportation, you need to restructure your budget to allow more spending on gas.
Think about your lifestyle changes as you go through your possessions and determine which ones make the cut, and which ones are better left behind. Consider things that may be useful to you now but won't be useful in an apartment and a different environment.
4. Choose Your Supplies Wisely
As you start packing, it may be helpful to designate boxes: items you're taking with you, items you're giving away, items you're putting in storage, items you're throwing away. Remember, long-term storage can be expensive, so if there are items you don't want to get rid of but don't have space for (like a piano, for instance) ask a friend or family member to store those for you.
5. Deciding What to Give Away vs. Keep
Many people find it hard to discard their belongings even if they haven't used them in a long time. While there is no getting around the sentimental value an item might have you should ask yourself two important questions when sifting through your things. One: how useful is it? And two: does it have aesthetic value?
Remember the stat we threw at you in the beginning of this post? Your downsize project may seem intimidating but the fact is most of the items we accumulate in our homes are not particularly useful. While you won't want to bring a rarely used kitchen mixer, you may want to bring a rarely read book. Why? Because books are great accent pieces that can add aesthetic appeal without breaking the budget.
6. Declutter Your Life
Making the most use of your available space will be very important when downsizing. For many, this means minimizing clutter. No matter how organized you are, we all have clutter and moving is the perfect time to declutter your life.
One helpful hint for minimizing clutter is using wirelessly connected devices like printers and laptops so you don't have a bunch of wires creating an eyesore in your new place. Plus, if you're relocating to a new office, you may consider bringing some home items to your new space (i.e. small plants, notepads, etc.) Also, utilize the space under your bed and behind your doors (door-mounted shoe racks and underbed storage are great sources of organization).
A Great Opportunity
In reality, downsizing is a great opportunity to simplify, de-stress and reprioritize your life. It's a chance to reinvent yourself and your living space. So we hope this post has given you a positive perspective of the whole ordeal. Ready, Set, Go!
Guest blog by North Dallas Moving and Storage
---
Sometimes, life takes us far away from home. Whether it's for a new job, a new relationship, or some other unforeseen circumstance, you may find yourself searching for a place to live in a different state.
If life is taking you to New Orleans in the near future, 1st Lake Properties is a fantastic place to begin your search for a new home. 
In this post, we'll explore all the reasons why you'll love living in one of our New Orleans apartment communities. Read on to learn about what 1st Lake Properties has to offer, from on-site amenities to the fantastic shopping, dining, and entertainment located nearby.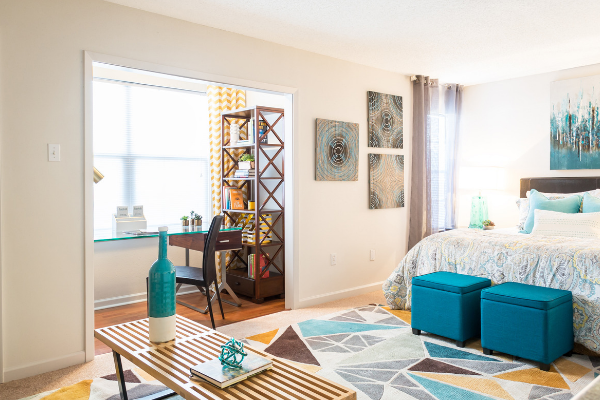 Convenience
There are dozens of our private, gated communities located throughout Metairie, Kenner, and River Ridge. These apartments are on the edges of the city, giving residents the best of two worlds: you'll have the off-street parking and nearby gyms, pools, and grocery stores of the suburbs while being just minutes away from the shopping, dining and entertainment of the city. 
It's a perfect combination. Peace, privacy, and convenience with the option to take part in the bustle of New Orleans as you please.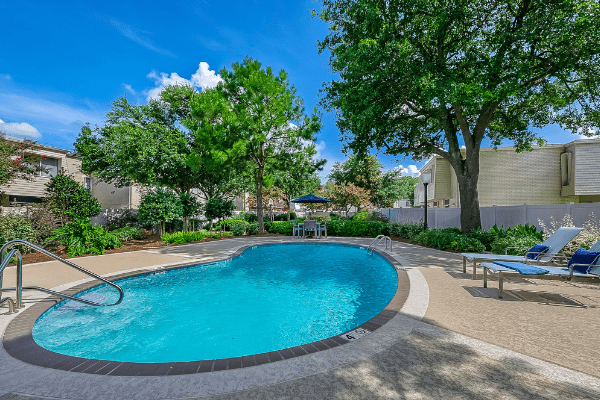 On-Site Features
1st Lake's New Orleans communities offer a multitude of convenient on-site features and amenities.
Our communities offer:
Free parking
Free bike rentals
Free use of pools
On-site fitness centers
Movies
Cabanas
Dog parks
Beautifully landscaped walkways
We also offer discounts at local businesses such as pet services and storage facilities, as well as 24/7 maintenance.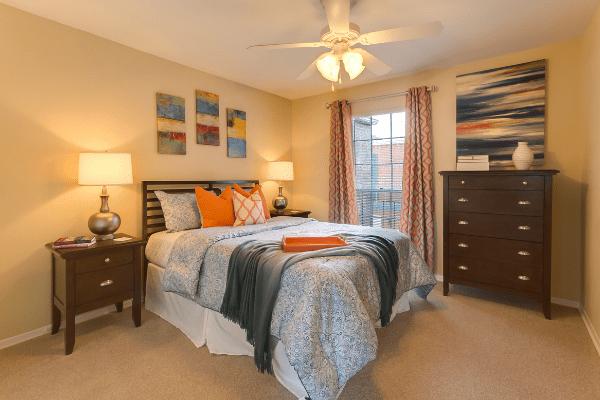 Nearby Fun & Community Perks
When you live in one of our New Orleans communities, you'll be just minutes away from New Orleans' best shopping, dining, and entertainment districts. Take a 10-minute drive and visit any of the following places:
Our apartment communities are also located near world-class medical resources, such as Ochsner Medical Center and Touro Infirmary Hospital.   
If you're unfamiliar with New Orleans, don't sweat it! 1st Lake offers its residents free discounts for local businesses, auto shops, restaurants, spas, and fantastic local entertainment. Taking advantage of these perks is a great way to get to explore the city and get to know your new home. Contact us for more information.
Discounts include special offers for the Audubon Zoo, New Orleans Pelicans, New Orleans Baby Cakes, and Massage Envy.
Let Us Help to Make Your Long-Distance Move a Breeze!
1st Lake Properties is a family-owned management company, and we offer apartments to suit a variety of needs. Contact us today to find out more about communities, which range from inexpensive to high-end luxury. 
---
The Northshore, named for being on the north side of Lake Pontchartrain, is formally known as St. Tammany Parish. The parish is among the fastest-growing in Louisiana, and several of 1st Lake's apartment communities are located there. 
Planning a move to the Northshore? You're in luck. We've put together a Northshore moving guide that'll prepare you to make the most of your new home as soon as you arrive!
Things to Do 
The Northshore is full of things to do, both outdoors and indoors. 
Outdoors
The St. Tammany Trace is a 31-mile biking and walking path that connects five of the Northshore's communities: Covington, Abita Springs, Mandeville, Lacombe, and Slidell. The Northshore is also near plenty of bodies of water. If you enjoy being on the water, take a kayak or canoe out on Bayous Cane, Castine, and Lacombe, or the Tchefuncte and Bogue Falaya rivers. There's also Lake Pontchartrain, of course. 
Located on the shore of Lake Pontchartrain is Fontainebleau State Park, a 2,800-acre park that offers camping, hiking, and even a small beach. The nature trail in the park is home to over 400 species that are native to the area.
Indoors
If you're more of an indoors person, there are lots of attractions for you in St. Tammany. In Abita Springs, the Abita Brewing Company and Abita Mystery House are popular places to visit.
There are also lots of historic sites in the area. The Dew Drop Jazz & Social Hall is home to a stage built in 1895 and hosted performances by Louis Armstrong and other historic jazz players. It now hosts great local music several times a month. Old Mandeville is home to the St. Tammany Trailhead, which features an outdoor theater with seasonal events, as well as the Trailhead Community Market, which takes place every Saturday from 9 a.m. – 1 p.m.
Historic Downtown Covington is home to many charming restaurants and shopping locations, as well as the annual Three Rivers Arts Festival held every fall. The festival has been held since 1997 and now attracts over 60,000 visitors to the area.
Family & Kids
The Global Wildlife Center in Folsom is a fantastic place to have a family outing. Located in an area of St. Tammany Parish that is beautiful and sparsely populated, the Global Wildlife Center offers an incredible nature experience. According to the Northshore's official website: "Global Wildlife is a 900-acre free roaming safari park. Gentle rolling hills and a lake, the absence of predators, and wide open spaces make it a serene habitat for thousands of animals from all over the world. Some of the furry friends you'll meet at Global Wildlife include camels, giraffes, zebras, kangaroos, deer, bison, and more."
Nightlife
Ruby's Roadhouse in Old Mandeville has been the best place to boogie to live music since 1984. If you're looking for a late night party, Ruby's is the place for you. Just a few blocks away on the Mandeville lakefront is Barley Oak, where you can have great food and drinks while seated on the balcony overlooking the water.
In downtown Covington, have a cold beer and listen to live music at the Columbia St. Tap Room and Grill. Afterward, check out more music and mingle with the locals at Wharton's Green Room on Columbia Street. For more nightlife options, check out the Northshore's official website for the Rhythm & Brews itinerary, which provides some great insight on what to do in the area for fun. 
Let Us Help You Find a Home on the Northshore!
1st Lake Properties has apartment communities all over the Northshore in Mandeville, Covington and Slidell, and we'd love to help you settle into your new home! 
---
Are you planning a move to Baton Rouge?
Moving can be a stressful and tiring process, even if you're moving just a few blocks down the road. Moving to a completely different city is more difficult and can sometimes be overwhelming. That's why we've created a guide to moving to Baton Rouge. We hope that we can provide some information that will relieve a little bit of stress, and cause you to look forward to exploring your new home.
Read on to learn about the Baton Rouge area and what it has to offer!             
A Bit of History
As you probably know, Baton Rouge is the capital of Louisiana. In 1699, French explorers named the area baton rouge (red stick) when they discovered a reddish cypress pole that Native Americans had placed in the ground to demarcate different hunting territories.
Over the centuries, Baton Rouge has become a sprawling city. In fact, its somewhat "unplanned" quality is both charming and frustrating for locals.
University Life
The two major universities in Baton Rouge are Louisiana State University (LSU) and Southern University. Southern University is also one of the largest historically African American universities in the nation. LSU's campus is beautiful, and boasts iconic Louisiana scenery: majestic live oaks, regal architecture with Spanish-tiled roofing, and magnolia trees. There is also a wide variety of gorgeous outdoor landscapes and nightlife options surrounding the area. We'll get into more of that later…
Baton Rouge is home to thousands of college students. If you're a sports fan, you're in luck! Both schools have dynamic athletic programs, and college sports events & traditions are deeply rooted in the culture of the city.
Tip: If you want to immerse yourself in the sports culture of LSU, check out The Chimes on game day, located just a block outside of campus. It's a bustling bar and restaurant with a fun university vibe.
Outdoor Activities & Attractions
As we've mentioned, Baton Rouge is full of beautiful natural landscapes that are worth exploring. The LSU AgCenter Botanic Gardens at Burden is a collection of gardens, forests and wetlands. The experience of the Botanic Gardens is best summed up by their own mission statement: "The Mission of the Botanic Gardens is to promote the importance of plants and their environment to the physical, mental and spiritual well-being of the citizens of Baton Rouge, the state of Louisiana and the world."
The Bluebonnet Swamp Nature Center contains 103 acres of land dedicated to connecting people to nature, with winding pathways leading through beautiful swampland and forests. There are also over 180 parks in the area, so taking a hike, planning a picnic, or going for a jog can easily be done. Check out the BREC parks website to find a park near your residence.
There's also plenty of history and educational attractions in Baton Rouge. It's worth going downtown to see the "New" State Capitol, Old State Capitol, and the Old Governor's Mansion. The Louisiana Art & Science Museum features exhibitions of internationally renowned artists, a permanent collection, a planetarium, and much more. The Capitol Park Museum is an in-depth exploration of the compelling twists and turns of Louisiana's political history as well as Louisiana culture.
Nightlife
To begin, we'll start with two very popular nightlife areas for students and young adults: Third Street and Tigerland.
Historic Third Street is located in Downtown Baton Rouge, and features many bars, late-night restaurants and clubs all within walking distance of one another. Try Blend Wine Bar for an upscale experience, and Boudreaux & Thibodeaux's for live music and a more boisterous crowd. Tigerland is a collection of bars that has been around for several decades, the most iconic being Fred's, which has been around since the 1980s.
There is more to do at night than mingle with students, however. There are local craft breweries like Tin Roof and Southern Craft, both of which offer great educational tours and tastings. For a classically "hipster" vibe, try Radio Bar on Government Street. The Bulldog on Perkins Road offers a selection of 81 draft beers and over 200 bottled beers.
When it comes to music, the Baton Rouge music scene is booming. Teddy's Juke Joint is a wonderful venue that's been a hangout for blues lovers for over 40 years, and is located on 16999 Old Scenic Highway just outside of the city. It was founded by Blues legend Lloyd "Teddy" Johnson. Baton Rouge is also home to the nation's oldest blues festival (Baton Rouge Blues Festival), the Northgate Music & Arts Festival, as well as weekly concert series such as Live After Five that are held year round.
Great Food
Most of Louisiana is a foodie's paradise, and Baton Rouge is no exception.
For classic Cajun and Creole cuisine, try Parrain's Seafood, Beausoleil, Walk-On's Bistreaux & Bar, or Cecilia's Creole Bistro. For a more contemporary dining experience, the White Star Market is a new "urban gourmet food hall" located in Mid City Baton Rouge, and offers a diverse and unique selection of food & drink. And we can't talk about food in Baton Rouge without at least mentioning the iconic Louie's Café, a 24-hour diner located just outside LSU's campus.
Let 1st Lake Help You Find the Perfect Baton Rouge Apartment!
Now that you have a guide to Baton Rouge life, check out our fantastic residential communities located in the Baton Rouge Area: Spring Brook, Lake Towers, and Regency Club! Or, simply contact us if you have any questions or would like more information.
---
Moving in with a significant other is an exciting step for couples, but it comes with its own set of challenges that can make it seem like an intimidating milestone. For some people, this is their first experience living with another person, and when adding a relationship into the mix, you are sure to run into a few areas that will cause frustration. Below are some tips to make this new transition easier for you and your partner, and to get you prepped and ready for this next season of your relationship.
Talking finances
When it comes to talking finances, it can be tough to start a conversation about something you may not normally share openly with your partner. But talking about your financial health is key to knowing your current expenses and what you will need to budget for once you move in together. It also helps to know what type of housing you can currently afford, and what your joint price range will be before hunting for the perfect space.
You'll need to discuss your current monthly expenses, any outlying debts or loans, and even your monthly habits as well. This can help to establish a budget before you move in together, and help to make sure your finances never become a cause of stress or anxiety, which could potentially put strain on your relationship. You can calculate how much of your monthly income needs to be put towards rent, groceries, and other necessary expenses (i.e. gas, utilities), and how much money you will have left over for date nights, unexpected expenses or for your hobbies and interests.
You'll also want to discuss how you will split your contributions to monthly bills to accommodate for differing salaries and income. If one partner makes more than the other, it's okay to find a balance that takes that into account. You also need to decide if you should live on a shared income or keep your finances separate. Click here for more in-depth methods and tips into how you can combine your finances with your partner.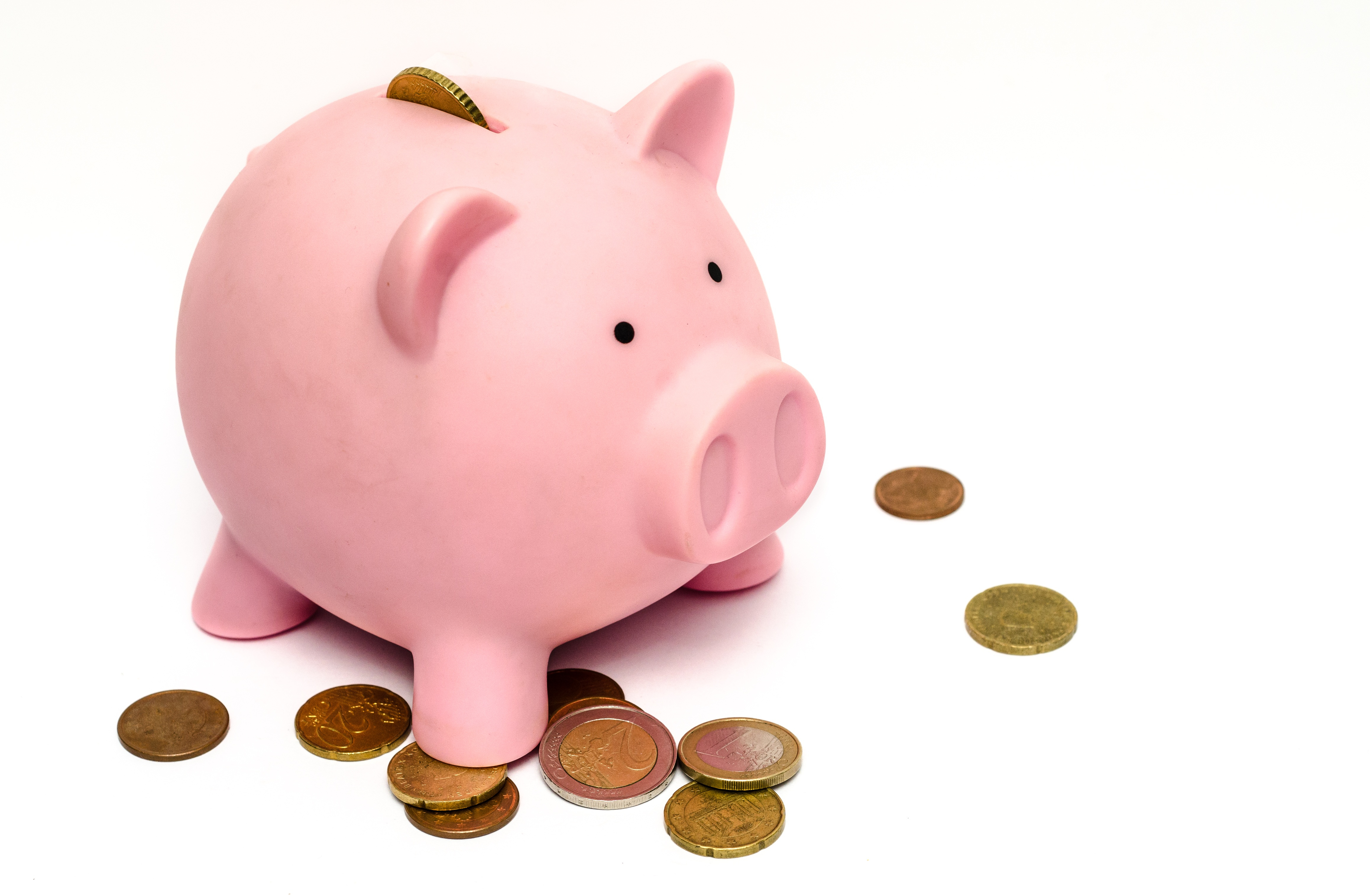 Packing Belongings
Once you have your finances figured out, and have picked the perfect space to start this next chapter together, it's time to start packing those boxes! This is a great opportunity to sort through your older belongings and get rid of some of the items you no longer use or need. There are so many ways to get rid of your old, tired furnishings. Do some research into local businesses that take in gently used furnishing and decor donations, or set up a garage sale. Make it fun, and have a little competition with your partner to see who can sell more. Then, you can use the extra money to put towards new home furnishings.
Maybe it's time to let go of that old bedroom set, or invest in a new sofa. Don't be afraid to invest in high quality items, as they will last you much longer and won't show wear and tear as quickly. Sit down with your partner, and talk interior styles. You might have two very separate design tastes, but look to the World Wide Web for some inspiration. Pinterest and Instagram are great for finding interior design advice and tips, and can help you and your partner come to a consensus on the design style that will best reflect both your tastes.
Once you've chosen the right theme and have unpacked that mountain of moving boxes, you can buy that new high quality plush sofa you've been wanting, to tie your living room together, or maybe you have space to entertain guests around a new dining room table. Moving into an apartment may make it seem like interior design isn't doable, but there are still ways to bring pops of color or decor elements into your space to make it your own, even if you are not allowed to paint the walls. Put up family photos or art that remind you both of adventures you have taken as a couple. Or you can decorate seasonally with fresh flowers to add some color and life to your new space.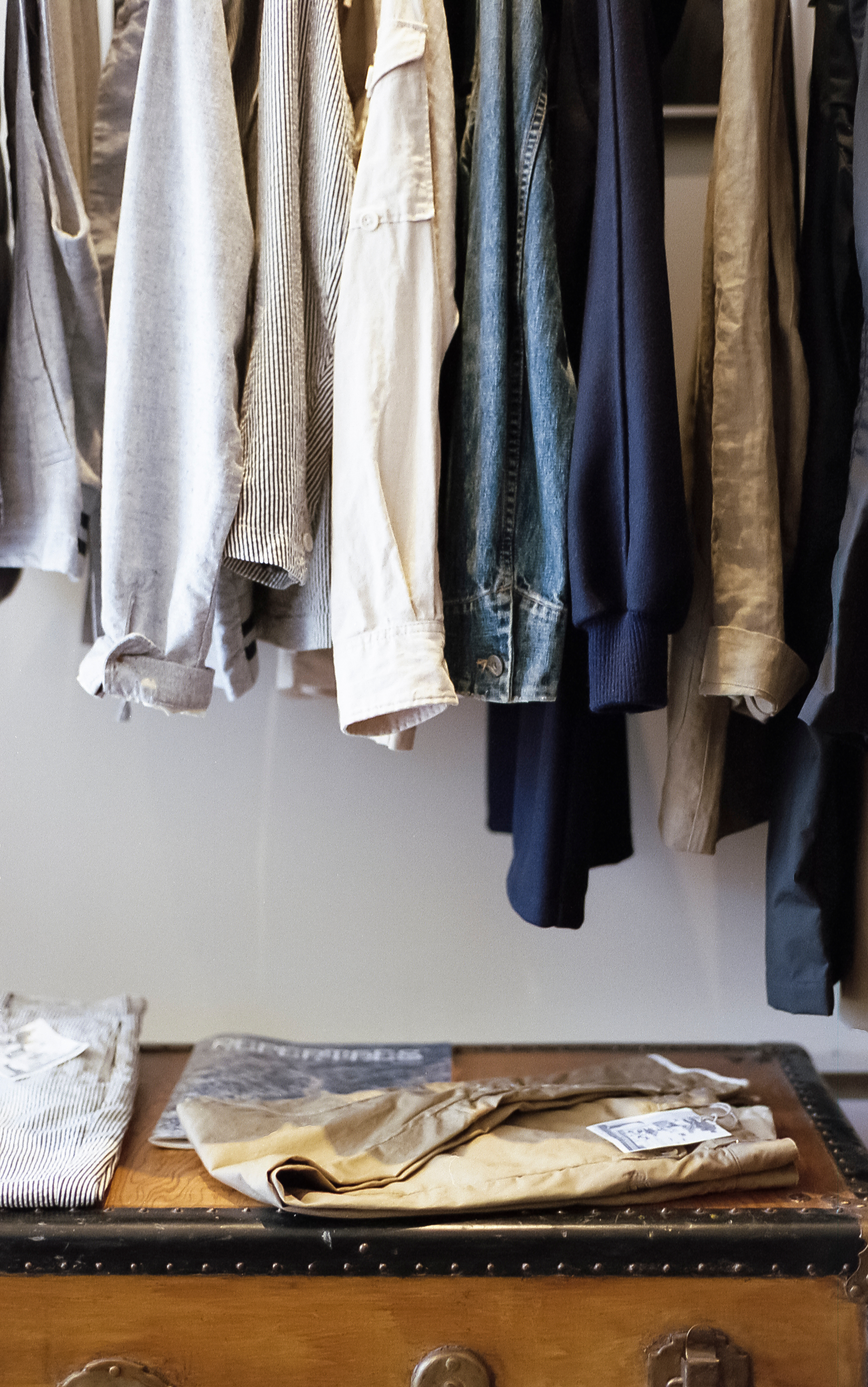 Explore Your New Town
When you are finally settled in to your new space, it's time to relax and explore around your new neighborhood or region. Use sites like Tripadvisor to find local hot spots, or to get an inside scoop on the best food and entertainment in the area. Or if you two are outdoorsy, you could find some local hiking trails to explore on the weekends. Make a point to try something new in the area as a couple, or maybe even take a few mini road trips to the surrounding areas. Peek into antique shops for more unique home decor options, or grab a bite at the best restaurant in town. You'll be feeling like a local in no time!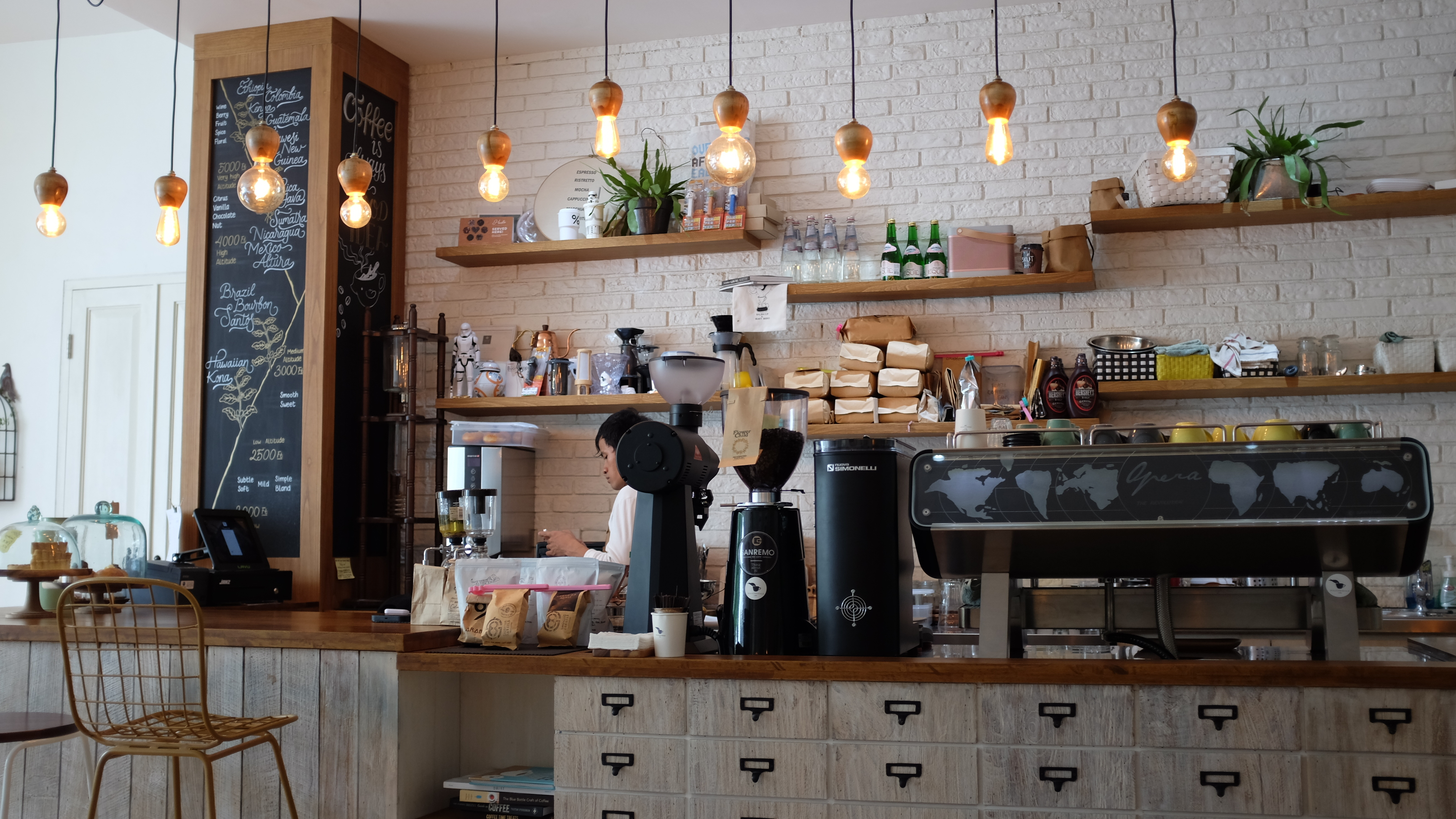 ---