Every so often, it becomes time to get rid of the old to make room for the new. This applies to household items and wardrobes as well. 
If your closet has become too cluttered lately, you might want to consider donating items of clothing that you no longer wear. There are plenty of ways to dispense of your retired outfits and make some space for your new ones. 
Take an inventory of your possessions and look for items that you don't really use anymore that you can pass on to others in need. After you've gone through your drawers and closets and sorted your discarded items in a donation section, there are a few ways to get them off your hands. 
Listed below are a few different ways to have a get-together, turn a profit, or make a charitable donation with your unused clothes and household items.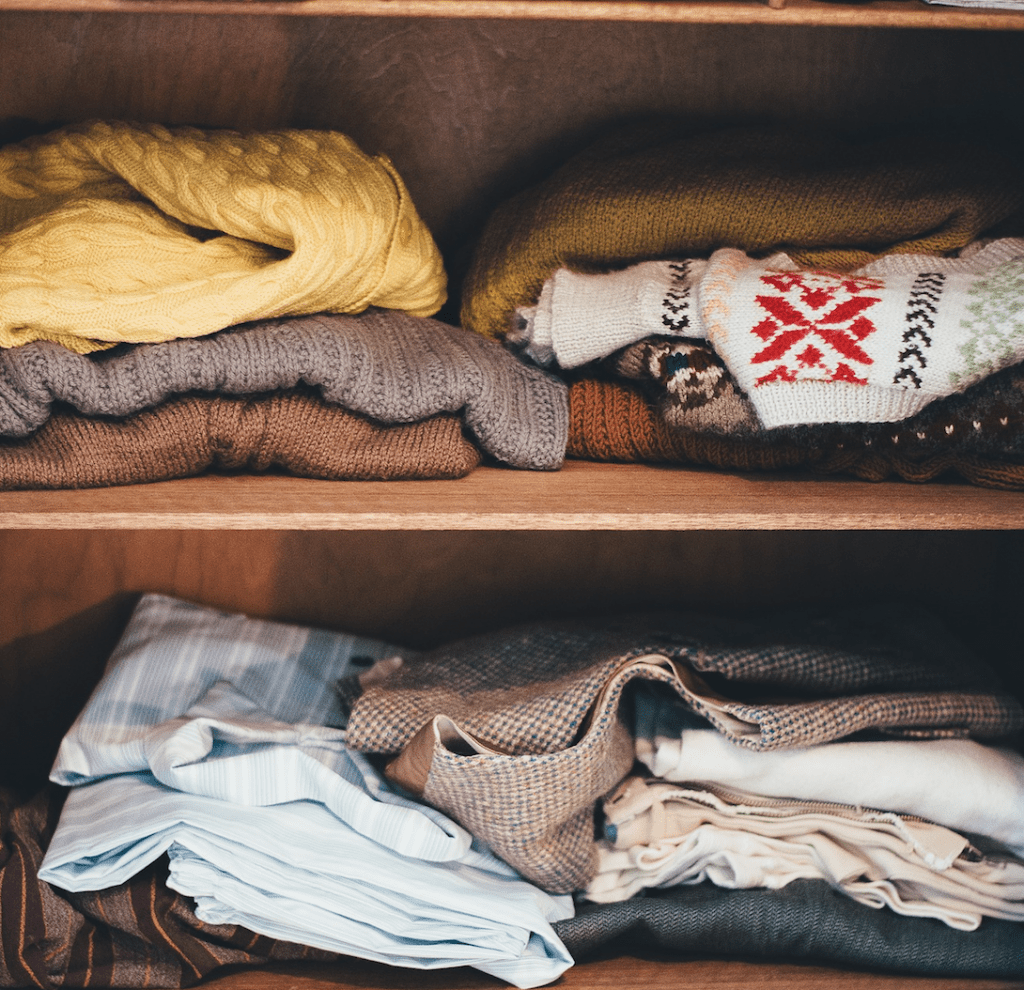 Shelters 
Community shelters in your area are a great option for donating your clothes and household items. Shelters can always use donations, and there will always be people who are in need of clothing and other items.
Below are some shelters in the New Orleans area:
Bridge House/Grace House – 4243 Earheart Blvd & 7901 Airline Dr
New Orleans Mission – 

1134 Baronne St

New Orleans Women & Children's Shelter – 

2020 S Liberty St
Online
We live in a digital era where most things are done online. Freecycle, Craigslist, and eBay are free and easy online tools you can use to give away your old clothes or appliances. You can manage the entire process by listing the items you want to give away for free or sell, and coordinate your own shipping or delivery.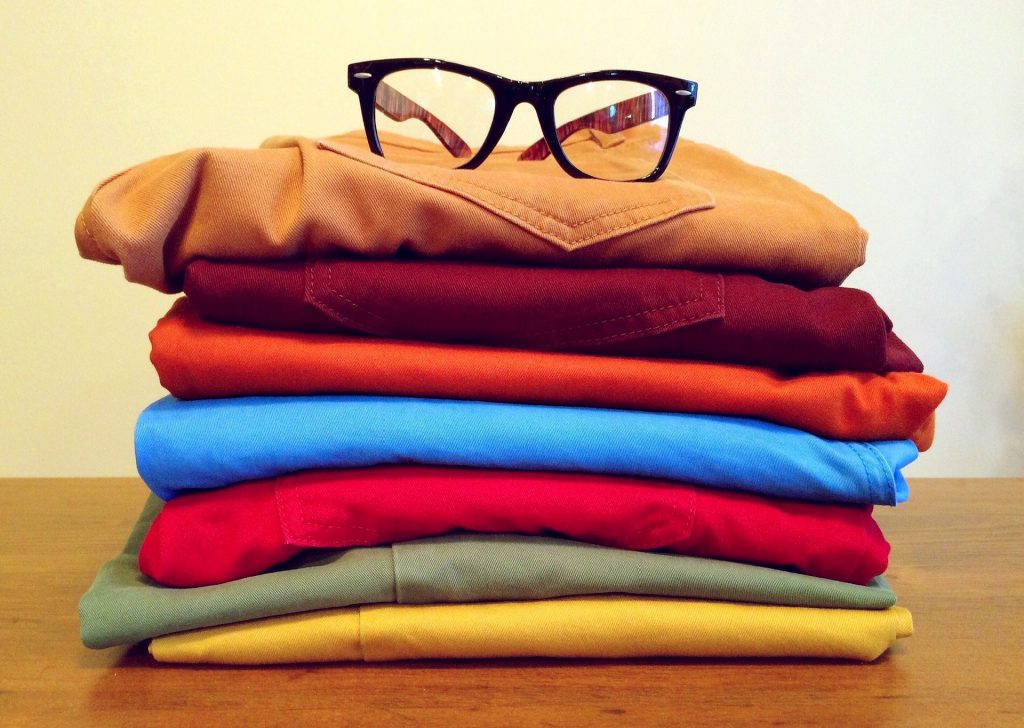 Clothing Swaps 
Another great way to pass on your unwanted items to someone who might be happy to take them, plus discover some new treasures of your own, is to participate in a clothing swap. A clothing swap is a gathering of people who contribute clothing that doesn't fit or that they don't need anymore, and anyone can take someone else's clothing if they choose. Host your own and invite family and friends!
Salvation Army
The Salvation Army, located at 4526 S Claiborne Ave, is always a great option. They are a social services organization that accepts all types of donations to sell for a discounted price.
Let 1st Lake Help You Find a Great New Orleans Apartment!
Looking for a great New Orleans area apartment? Check out what's available at our Metairie, Kenner and River Ridge locations!
---
We are all guilty of letting things get a little cluttered at home sometimes. A kitchen counter stacked high with unopened mail… Clean clothes piled up on a bedroom chair… A bathroom cabinet filled with dated toiletries and barely-used beauty products…
You are not alone. The clutter can become a problem if you continue to let it happen, though. Guests might feel uncomfortable sitting in a living room area with a shoe collection a Kardashian would be jealous of. A dining room lined with reusable shopping bags isn't a great place to host friends for game night. Visitors might not enjoy sharing a bedroom with exposed stacks of old papers and file folders you were "getting around to clearing." Before it gets too bad, it can get a lot better! Not only will your loved ones feel more welcome in your tidy space, you'll feel more confident in hosting them in your spacious and neat 1st Lake home!
Start New Habits. Slowly.
It would be pretty stressful and exhausting to try and organize everything at once! According to Zen Habits, "When your home is filled with clutter, trying to tackle a mountain of stuff can be quite overwhelming. So here's my advice: start with just five minutes. Baby steps are important. Sure, five minutes will barely make a dent in your mountain, but it's a start. Celebrate when you've made that start!"
Zen Habits then suggests starting with your paper possessions like mail, magazines, and important documents. First, sort through and designate a home for that disheveled mail pile. If you have a console in your entryway, consider adding a small tray with tall sides to the table. If you really want to organize your mail, add a few trays to the table – one for important mail and bills, one for junk mail or magazines, and one for outgoing mail. No room for a table or console? There are plenty of wall-based organization products you can hang up in your entryway to hold your keys, bags, sunglasses, and yes, your mail!
If five minutes isn't enough, Apartment Therapy guest-professional organizer, Nicole Anzia says, "It's much better to spend a few hours — 2 or 3 — on one project or space. This way you'll feel motivated to do more, not be burned out by the process."
Go Room by Room
How do you eat an elephant? One bite at a time. If you have de-cluttering goals for every room in your house, it's best to go one room at a time. That way you can focus entirely on that room's purpose and specific de-cluttering needs instead of half-starting your work then bouncing around to other rooms.
Use this room-by-room guide by The Spruce to hit the ground running on your de-cluttering efforts!
Accomplish Each Goal in Its Entirety
Whether it's the 5-minute task of organizing your mail pile or the 3-hour task of cleaning out your closet, you've got to finish what you've started. Sure, it might make you anxious. It might feel too overwhelming. It might keep you from doing something social. But the feeling of accomplishment and achievement well surpasses any feelings of stress!
You'll be proud you put away your living room line-up of shoes. You'll be proud you organized that tangled mess of electronics cords and earphones. You'll be proud you donated your clothes and shoes to people in need. Once you start adjusting to these new habits and routines, you'll never look back! Starting small will open the door to more efficient habits, so don't be afraid to tidy up, organize, and de-clutter! You'll love the space you created yourself!
---
Friday the 13th might be considered unlucky, but we're changing all that with latest Jeans Day. Not only will our employees luck out with permission to wear jeans to work, but Animal Rescue New Orleans will also benefit – in order to be eligible to wear jeans, employees must bring a donation of $5 or more for ARNO.
You already know our commitment to animals – our new Bella Ridge property has a dedicated dog park, and many of our properties are pet-friendly – but you may not be aware of our ongoing relationship with ARNO. Our recent December pet drive benefited this no-kill shelter, and we saw great results! 1st Lake residents raised $228 cash, $260 in checks, and more than $300 in gift cards, plus plenty of donated items like food and supplies. Thank you for your help!
Our Feb. 13 Jeans Day is limited to employees, but we always encourage our residents to contribute to the community by helping ARNO!
Here are a few ways you can participate:
Adopt or Foster an Animal
ARNO has many cats and dogs who are eligible for adoption.  Contact ARNO for more information, and review their materials for adopting and fostering.
Volunteer
Taking care of so many animals is hard work for the ARNO staff. They rely on volunteers to help, and you can be part of that! Assist with animal care, dog walking, kennel and cage cleaning, laundry, or even fun tasks like playing with kittens. Volunteering at ARNO also counts toward school service hours.
Donate
ARNO accepts monetary donations, gift cards to places like Wal-Mart and Petco, and specific goods like sponges and trash bags. ARNO's canine residents need Purina One Dog Chow and Puppy Chow, canned dog food, and four-foot-long leashes. If you'd like to donate on behalf of their feline residents, bring Purina One Cat Chow, Purina One Kitten Chow, or large-size litter pans.
We can't wait to wear our jeans on Feb. 13 to support this amazing animal shelter!
---
The old adage tells us that "it's better to give than to receive." We think this applies not only to gifts, but also your time. The greater New Orleans area is a vibrant community, but it also has a lot of people and organizations in need, especially during this time of the year. That's why we've put together a list of places where you can volunteer during the holidays – perhaps you can make it a new tradition with your friends and family!
Animal Rescue New Orleans Shelter
This no-kill shelter in Elmwood is always looking for volunteers to help with laundry, animal care, dog walking, and more. Volunteering at this shelter counts toward school service hours. You also can donate directly to ARNO as part of our December pet drive.
The Roots of Music
This organization ties music directly to empowerment for at-risk youth in the New Orleans community. Providing music education, academic support, and mentorship are just a few tenants of The Roots of Music, all while preserving the musical and cultural heritage of New Orleans. Volunteers can help participating students with homework, projects, and test review – no experience is necessary, and you'll directly aid a child in becoming their most positive, productive self.
Grow Dat Youth Farm
Creating job opportunities and professional development for high school students and youth interested in urban agriculture, Grow Dat Youth Farm is a fully functioning farm in City Park that produces organic fruits and vegetables through sustainable farming techniques. The farm also relies on volunteers to help keep its grounds in tip-top shape – get out into the sunshine and put your hands to work with tasks like weeding, crop maintenance, and more.
There are many other worthy organizations in the area where you can volunteer. HandsOn New Orleans provides a detailed database of causes that might interest you based on distance, keywords, dates, and whether you're volunteering as an individual or on behalf of a corporation. No matter what your passion, there is a volunteer opportunity available!
---
In addition to our pet drive benefiting Animal Rescue New Orleans, 1st Lake Properties is also holding a donation drive in conjunction with the Apartment Association of Greater New Orleans to bring awareness and aid to the Metropolitan Center for Women and Children. This organization, a transitional shelter for domestic violence victims, provides immediate assistance to people in our community who have suffered violence and abuse.
Beyond sheltering victims, the center also provides individual and group counseling for survivors of domestic violence, stalking, human trafficking, and sexual assault. Additional programs geared toward children, legal advocacy, and community outreach have positioned the Metropolitan Center for Women and Children as a comprehensive source for those in need.
We believe this organization empowers not only victims of domestic violence, but also our greater New Orleans community. Through education and awareness, we can become more empowered citizens and help our fellow neighbors stay safe and healthy. Here's how to help:
Tax-Deductible Donations
The center accepts donations like clothing, personal care items, household items, cash and gift cards, and food from individuals and corporations. Metropolitan Center is a qualified charitable organization, so all donations are tax deductible.
What the Center Needs Most
Take a look at the items the center needs to provide care and quality of life to its residents.
For Kids
Children's clothing for school uniforms (khaki and navy blue shorts or pants; white, red, or navy polo shirts)
New underwear for boys and girls, all sizes
New or gently used clothes, all sizes
Small umbrellas
Youth-size ponchos
For Teens
Jewelry boxes
Makeup
Portable CD players
Radios with CD players
Gift cards for clothing, bath products, music, and perfume
For Adults
New make-up products like lipstick, powder, and foundation
Curling irons
Blow dryers
New or gently used adult clothes
New underwear and hosiery
New robes, nightgowns, and slippers
For the Shelter
Single and full-size sheet sets
Pillow cases
New bed pillows
Baby beds, sheets, and blankets
Wheelchairs
Fold-away beds
Gift certificates to fill prescriptions (for pharmacies like Walgreen's, Target, or CVS)
School Supplies
Book bags and backpacks
Black marble composition books
Spiral notebooks
Black and red pens
Pencils
Pencil sharpeners
Three-prong folders with pockets
Art Supplies
Play-Doh
Water colors
Colored pencils
Pens
Yarn
String
Toys
Sketch and coloring boks
Action heroes
DVDs (child-appropriate)
Board games
Dress-up sets
Toy cooking sets
Educational games and toys
Dolls
The Metropolitan Center for Women and Children has a 24-hour crisis line for the Greater New Orleans area at 504-837-5400, toll free 1-888-411-1333, or via link 211.  You can fax at 504-828-2893 or email metro@mcwcgno.org
---