Hurricane season is back. It's a fact of life here in the Gulf South. We enjoy beautiful weather almost year round until hurricane season comes knocking. The most important element of hurricane season is preparation, and knowing when to evacuate.
Follow these tips to make sure you stay safe in event of an evacuation:

Make an evacuation plan.
If you'll need to leave your home, make sure you have a place to evacuate to. Think about family members, friends and hotels. Once you've decided on a refuge, confirm that you and your family can stay there. You need to make sure your plan is concrete on both ends.
If you're driving to your destination, be sure to fill up your gas tank before departure. You should also map out alternate routes as there will be huge amounts of traffic leaving the city.
Create communication channels.
Communication is key during times of severe weather and evacuations.
Once you have decided to evacuate, let all family members know, even those that aren't coming with you. It is important that everyone knows your whereabouts in case of emergency.
To find out information about the storm, use the internet. Phones will most likely be useless until you reach dry ground. Facebook and Twitter are great resources for live updates.
Renters Insurance
If you have a lot of valuable possessions stored in your apartment, consider renter's insurance. We found this helpful guide from The Zebra to help begin your Louisiana insurance search!
If your property is lost or damaged during a hurricane, renter's insurance will recover the replacement cost.
Many renters insurance policies will also cover the cost of lodging if your apartment is damaged during the storm.
Supply kit
It's always a smart idea to have a supply kit ready in case of a sudden evacuation.
Your kit should include one gallon of water per person per day for at least three days, three day supply of non perishable food, battery powered radio, flashlight and extra batteries, first aid kit, moist towelettes, garbage bags, local maps, phone chargers and enough clothes for three days.
Remember, hurricanes can occur at any time. Make sure you are always prepared. If this article was helpful, share on Facebook and Twitter.
Looking for a new apartment to call home? Let us help find you the perfect one today!
---
There's no season like snowball season in New Orleans! Snowballs are a delicious combination of finely shaved ice and decadent cane syrup that come together as the perfect treat. And they're available in more flavors than you can imagine. Get one to-go and enjoy it at the lake, or have one at home on your balcony. No matter how you enjoy them, each icy spoonful of a snowball is a taste of summer!
Check out our list for some of the best snowballs in the Lakeview, Metairie, Elmwood, and Harahan areas. They're close to several 1st Lake Properties like Bella Ridge, Millstream, and more. 
Casey's Snowballs
Says one Yelp reviewer, "The ice doesn't clump, they don't skimp on the syrup, and the flavor choices are vast and unique." Could you ask for anything more in a snowball stand? Casey's Snoballs in Metairie is located on West Esplanade Avenue, so it's another option for a to-go snowball you can enjoy at the lake. We're partial to nutty flavors like almond cream, and exotic choices like orchid vanilla, but you'll find plenty of classics like nectar, lemon, and wild cherry.
Sal's Sno-Ball Stand
Tree stump seating sets this Old Metairie snowball stand apart. Sal's stays open late, so if you get a snowball craving at 10 p.m.– and really, who could blame you? – you can still get your fix. Fun flavor names like Robin (ice cream and nectar), Pink Squirrel (nectar, almond, and cream), and Joker (grape, blackberry, and raspberry) will delight youngsters and adults alike. Sugar-free options are available for those looking to stay trim, but it's hard to resist toppings like condensed milk – again, who could blame you?
Ike's Snowballs
Ike's is located in Mid-City, and it's just a quick drive from Metairie Road on City Park Avenue. We love Ike's because of their doggie snowballs. A chicken snowball doesn't sound particularly appetizing to us, but we know your four-legged friends will love them.
Don't have a pet? Trust us, you'll still want to go to Ike's. It's open year-round, and it offers juicy flavors like watermelon, strawberry, and pineapple that are sure to satisfy. You'll find plenty of outdoor seating here, although another option is to order your snowball to-go and enjoy it at City Park!
Costanza's Snowballs
Last, but not least, on our list is Costanza's in Metairie, located at 5211 W Napoleon Avenue. Stuffed snowballs and decadent toppings (condensed milk is a favorite here as well) are the way to go at this location. 
NOLA Snow
With a convenient location on Harrison Avenue in Lakeview, NOLA Snow is a great place to grab a snowball before heading to the lakefront. Kids love their cotton candy and bubblegum flavors, and mellower flavors like nectar and wedding cake please more grown-up palates. The ice is particularly soft and fluffy, but if you prefer something denser, any snowball flavor can be served as a milkshake or malt instead. Soft serve ice cream, floats, and stuffed snowballs are also available – definitely bring your sweet tooth.
---
Now that Louisiana is in Phase Two of re-opening, you're probably wondering which restaurants, stores and parks are finally open! See our list below and let us know if you have any spots to add! 
Restaurants:  
Metro New Orleans Area –
Andrea's Restaurant, currently offering indoor/outdoor seating
Bobby Hebert's Cajun Cannon, currently offering indoor/outdoor seating
The Ruby Slipper Old Metairie, currently offering indoor/outdoor seating
Saba, currently offering indoor/outdoor seating
Superior Seafood, currently offering indoor seating
Copper Vine, currently offering indoor/outdoor seating
Bistro Byronz, currently offering indoor/outdoor seating
Coffee Rani Covington & Mandeville, currently offering indoor/outdoor seating
Here are the full lists of open St. Tammany, Jefferson and Orleans Parish restaurants 
Baton Rouge Area –
Bistro Byronz, currently offering indoor seating
Superior Grill, currently offering indoor seating
Here is a full list of open Baton Rouge restaurants 
Shops:
Metro New Orleans Area –
Lakeside Shopping Center, several stores open & offering curbside pickup with reduced hours
Riverwalk New Orleans, several stores open & are currently offering curbside pickup
Canal Place, several stores open & offering curbside pickup
River Chase & Fremaux Town Center, several stores open & offering curbside pickup
Pinnacle Nord du Lac Shopping Center, several stores open & offering curbside pickup
Baton Rouge Area –
Perkins Rowe, several stores open & offering curbside pickup
Mall of Louisiana, several stores open & offering curbside pickup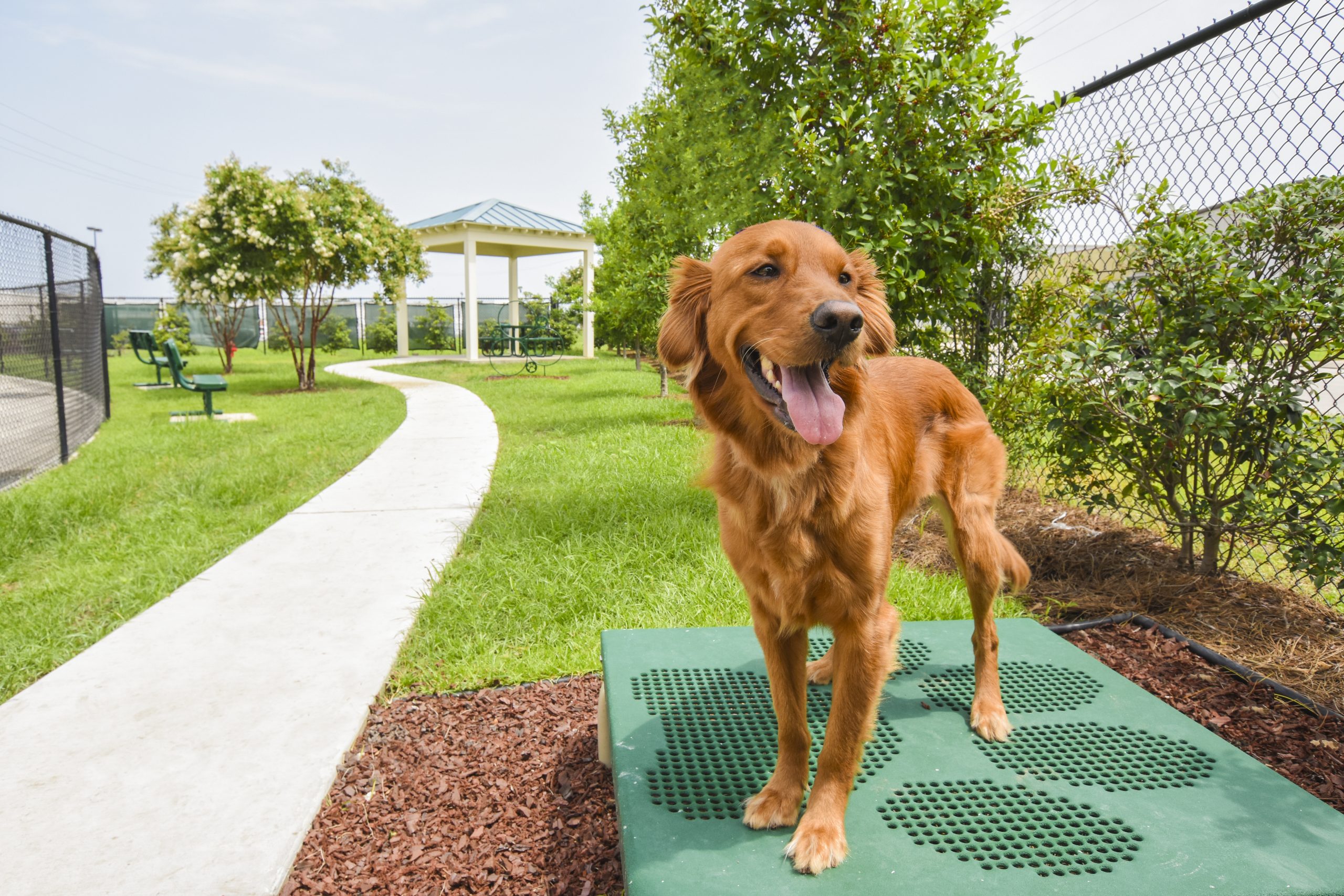 Outdoors:  
Metro New Orleans Area –
See which St. Tammany, Jefferson and Orleans Parish campgrounds & parks are currently open
Baton Rouge Area –
BREC's Dog Parks, several locations open
See which Baton Rouge campgrounds & parks are currently open
Travel:  
Metro New Orleans Area –
Louis Armstrong International Airport 
See which St. Tammany, Jefferson and Orleans Parish hotels are currently open
Baton Rouge Area –
Baton Rouge Metropolitan Airport, currently operating with reduced flight frequency
See which Baton Rouge hotels are currently open
---
If you've got a summer soiree to attend, chances are you'll want to bring a side dish. Check out three of our favorites below, perfect for potlucks, a 4th of July barbecue, a Labor Day Weekend cookout, or any other summertime event.
Potluck Summertime Side Dishes
Coleslaw with Apple and Yogurt Dressing
Skip all that mayo in favor of healthful, nonfat Greek yogurt. Green apple adds a sweet, tart note. Pro tip: make the dressing and cabbage mix ahead of time and store in separate bowls, then mix together when you're ready to serve.
Ingredients
8 cups mixed shredded red and green cabbage
1 12-oz. bag broccoli slaw mix
1/2 cup shredded carrots
1/2 cup thinly sliced scallions (about 4)
1 cup nonfat Greek yogurt
1/2 cup mayonnaise
2 tablespoons distilled white vinegar
1 tablespoon fresh lemon juice
1 teaspoon grated garlic
Kosher salt, freshly ground pepper
1 green apple
Recipe
Combine red and green cabbages, broccoli slaw, carrots, and scallions in a large bowl, and toss to mix.
In a medium bowl, whisk the yogurt, mayonnaise, vinegar, lemon juice, and garlic until smooth. Season to taste with salt and pepper.
Last, cut the apple into matchstick-size pieces. Add apple to slaw mixture and toss to evenly incorporate. Add dressing and toss to evenly coat.
Grilled Corn & Cheddar Quinoa
Quinoa is a complete protein that pairs well with just about any meat or seafood you can think of. This version from How Sweet It Is has subtle Tex-Mex flavors, but you could swap for a milder cheese like Mozzarella.
Ingredients
1 cup uncooked quinoa, rinsed
2 cups low-sodium chicken broth
4 ears of grilled, sweet corn
2 tablespoons olive oil
1 teaspoon salt
1 teaspoon pepper
2 tablespoons butter
4 ounces cheddar cheese, freshly grated
1/4 cup fresh cilantro, chopped
Recipe
Preheat the grill on high. Shuck the ears of corn, brush with olive oil, and season with about a half teaspoon of salt and pepper. Wrap each ear in aluminum foil and grill for about 5 minutes each "side," rotating corn about 5 times throughout the grilling process. Cool, and remove kernels.
Meanwhile, add quinoa and chicken stock to a saucepan and bring to a boil. Reduce to a simmer, cover, and cook for about 15-18 minutes. Once done, immediately stir in butter, cheddar and remaining salt and pepper. Add in corn and stir to combine. Top with fresh cilantro and serve.
Antipasto Skewers
There's a "recipe" for this brilliant idea from A Pretty Life in the Suburbs below, but we think you could add just about anything to the skewer that suits your fancy — prosciutto, black olives, and Buffalo mozzarella would all be great contenders.
Ingredients
Olives – I used Kalamata Olives and Feta Stuffed Green Olives
Salami
Artichoke Hearts
Cherry Tomatoes
Cheese (cheddar, feta, or mozzarella)
Three Cheese Tortellini
Italian Salad Dressing
Recipe
Cook tortellini according to package directions, pour on Italian salad dressing and marinate for a few hours (it's OK to marinate overnight).
Skewer the ingredients in what order suits your fancy.
Enjoy!
---
Our 1st Lake team is committed to helping our Greater New Orleans community by working with and donating to local non-profits.  Over the past few weeks, we've continued to serve alongside Second Harvest Food Bank, Jefferson Chamber, and Pigeon Caterers to provide food for families and frontline workers in our community.
Since January, we've also had the privilege of working with local groups like Wounded Warriors and ARNO. Our teams raised  $4,417.42 for our veterans and we raised $5,433.16 for the animals of ARNO. 
This week, we participated in Bites for Knights by donating $1,000 to provide meals to the frontline workers at Ochsner Hospital! In 2020, we've provided over 20,000 meals through Second Harvest and we've donated over $5,123.42 to help feed those in need! Each dollar donated provides four meals!
We're looking forward to continued partnerships with these organizations, so we can keep strengthening our community from Jefferson Parish and beyond. 
---