May is National Moving Month and we have all the tips and tricks you need right here! Whether you are moving across the country or right down the street, our guide is here to help. Our biggest tip is to get ahead of the curve and make your action plan.
Step #1: Stay Organized
Organization is key when moving down the street or across the country! Start by finding some boxes. To get your items from your old place to the new one, having boxes will help keep everything together. As you pack, make sure to label the boxes by room. Check out this article from the Unpakt Blog for tips and tricks on labeling and staying organized!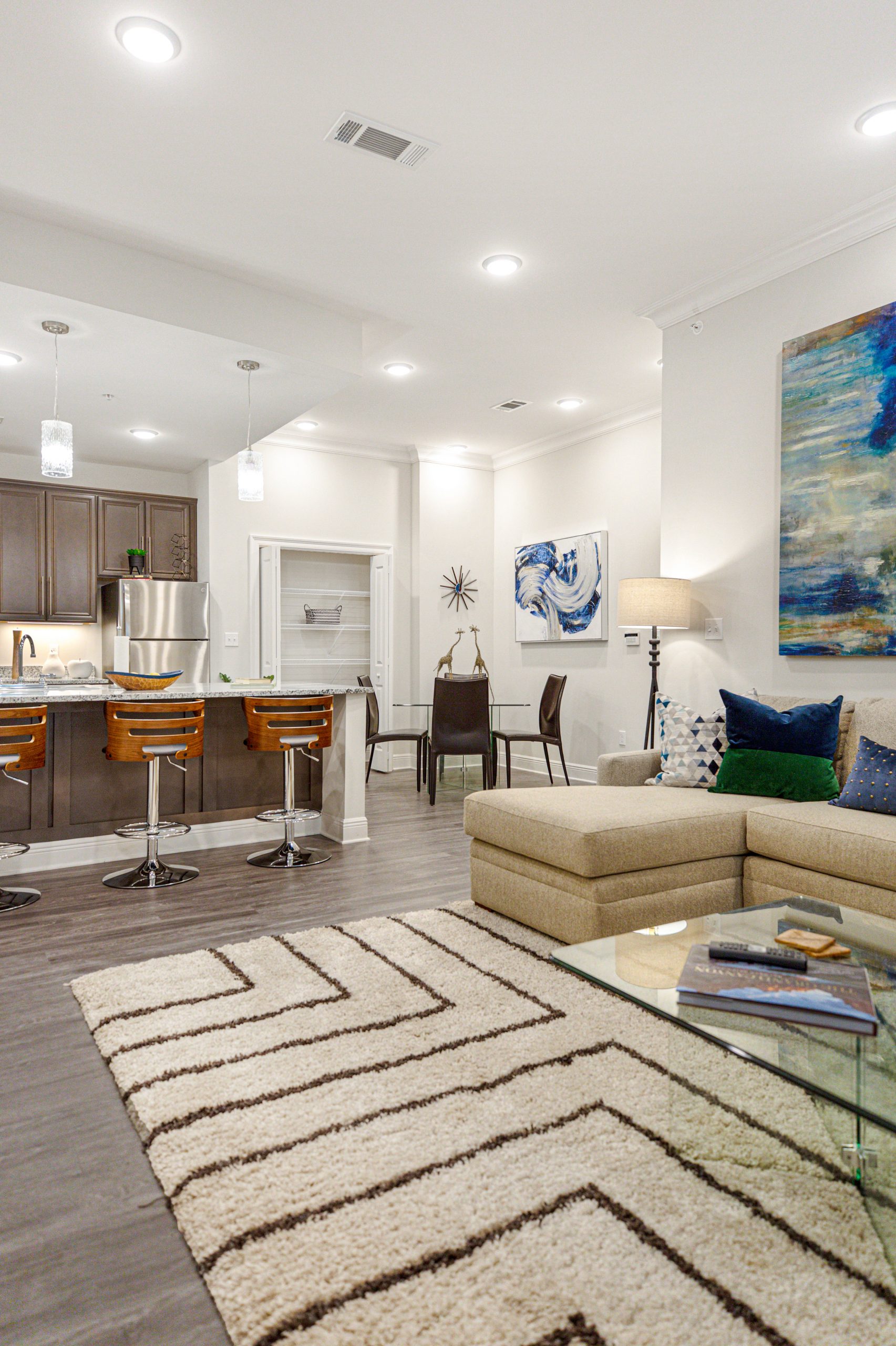 While you're packing, try to purge items you don't need or use anymore. Have you ever heard of the Marie Kondo method? If an item doesn't spark joy, get rid of it! Check out tips from Marie Kondo on how to pack for the big move efficiently here.
Some of your items might not be ready for trash just yet. Instead, consider donating your gently used items or even selling some of them to make a few bucks!
Places like Goodwill, Salvation Army, and Vietnam Veterans, are always accepting donations! If you're a Louisiana resident check out Pick Up Please, which has a directory of places that will grab donations from you.
If you think you could make some money by selling your items, consider organizing a yard sale or even making a post on Facebook Marketplace.
Don't forget to keep all your important documents in one spot. Misplacing or losing track of your most important items or documents can be stressful! Instead of giving yourself a headache, dedicate one or two boxes for everything important, and be sure to keep those boxes to the side to allow for easy access. 
Step #2: Plan Ahead
Making a plan can help give you a smooth transition. Set up your furry friends or little ones to be watched for the day so they don't get under your feet during the move. Our residents enjoy special discounts through our Resident Rewards program with discounts from places such as the Dog Stop, Homeward Bound, and the YMCA. All of which offer doggy daycare or childcare options!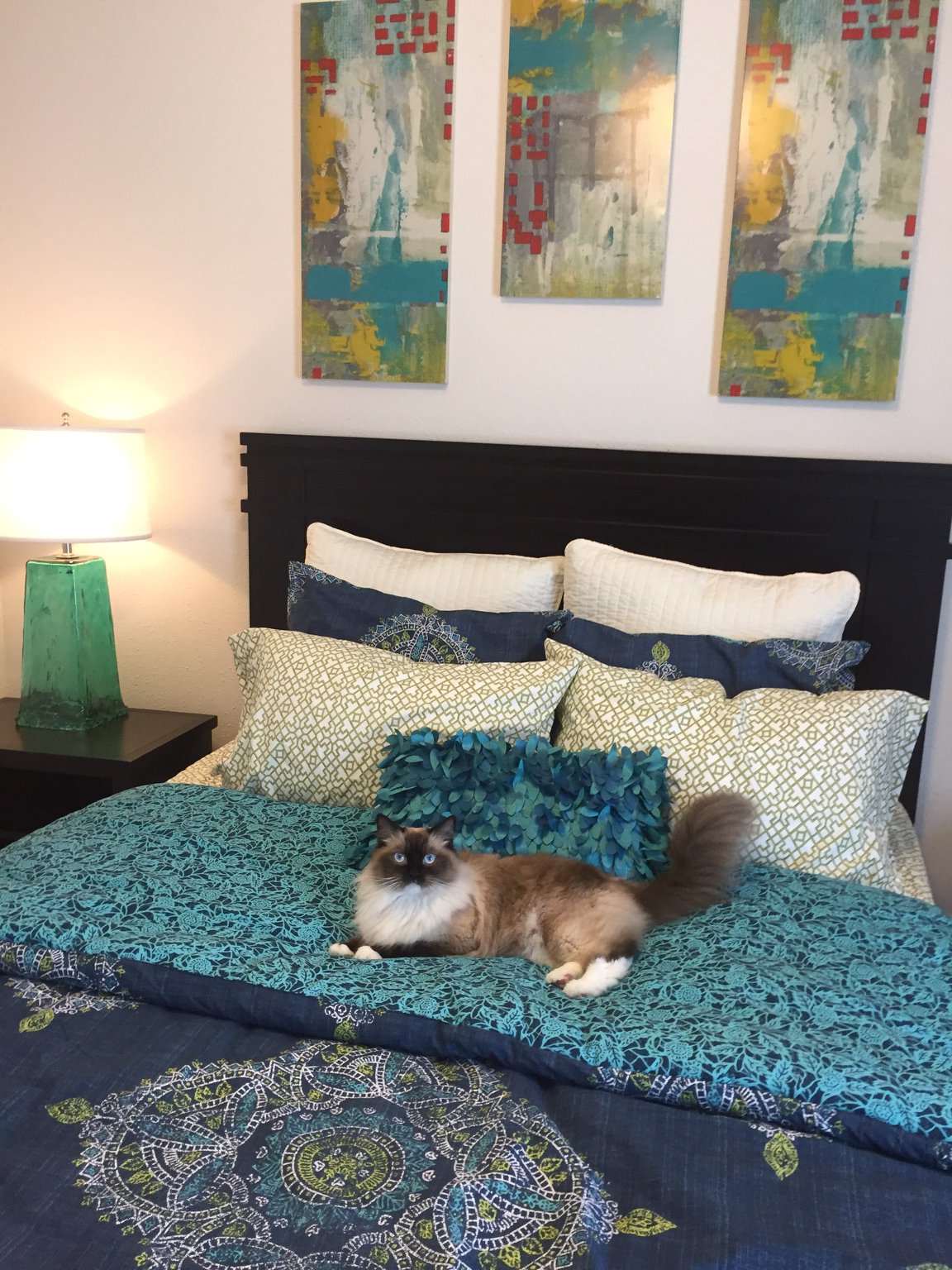 Let your various service providers know you will be moving. You should change, cancel, or set up transferring all services a couple of weeks from move-in day! We recommend our friend's down at Cox Quick Connect for your internet services. Are you local and need help installing things? The Installation Experts, another Resident Rewards partner of ours, are ready to help too.
Starting with one room at a time can make the move easy. Pick a little bit to do each day so you aren't overwhelmed when the move day pops up. Planning ahead can give you a little work each day but a lot less stress overall!
Step #3: Final Tips
Last but not least, here are a few things that you might not have thought to do.
Make sure you cover your assets by getting rental insurance. Read all about the importance of it here! Interested in getting yourself covered? We partner with State Farm to get our residents the best deal through our Resident Rewards program!
When you first move in, take photos of your place when it is completely vacant. These pictures will be helpful to keep for your own records. We also recommend taking photos of your old place for the same reason!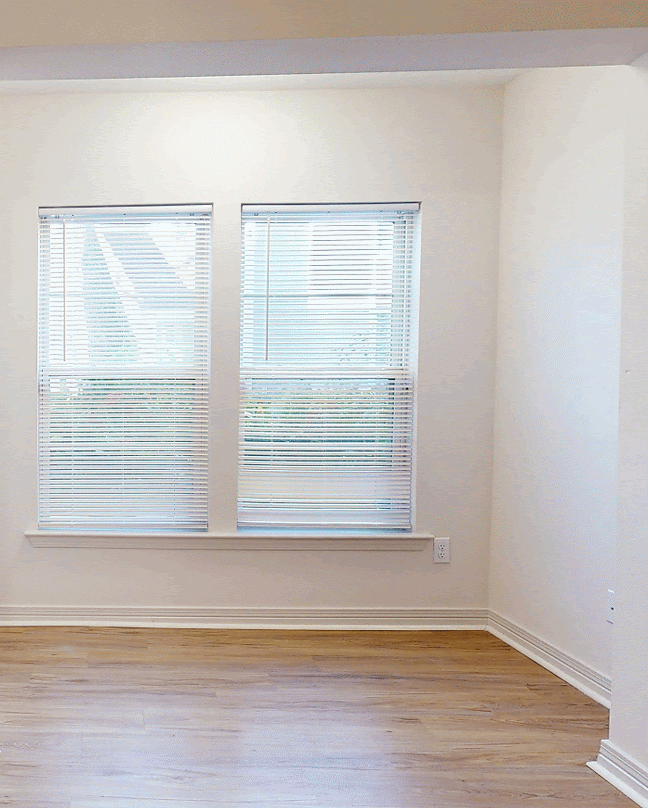 Leave your place sparkling by doing a deep clean! No time to clean? We have another Resident Reward partner who can help out – The Cleaning Authority!
Make sure to update your family and friends with your new address. This would be a good time to forward your mail and update your info for all your bills as well.
---
Ready to move but don't have a new space lined up? We can help you find your dream apartment home, visit or call us today!
If you or someone you know owns a business who would like to be featured in our Resident Rewards program, email us at info@1st-lake.com or complete this form.
---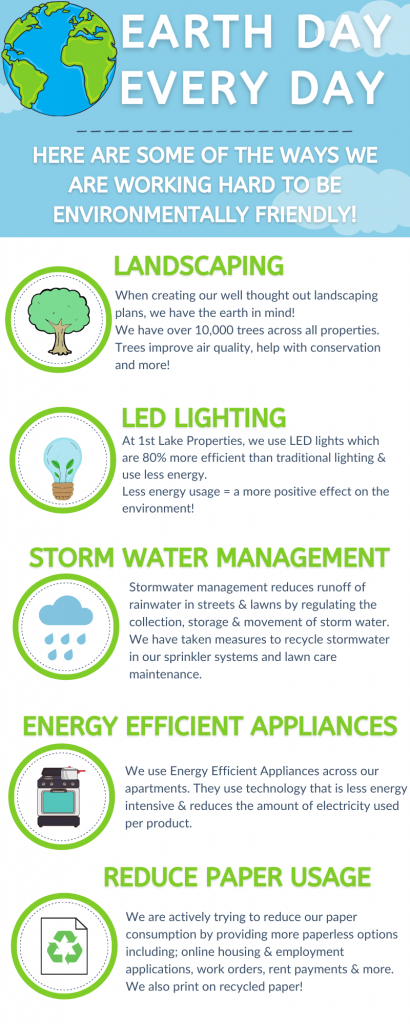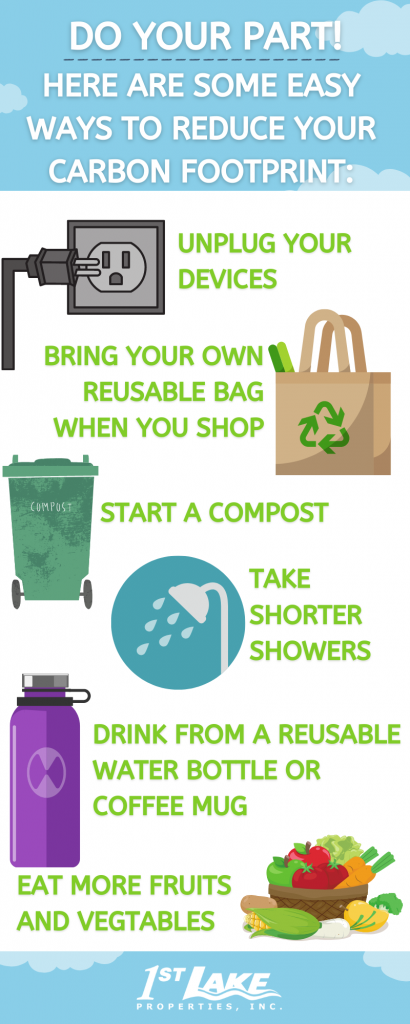 ---
It's Monday in New Orleans and everywhere you go, Red Beans and Rice are what's being served. Dating back to the 19th century, New Orleanians and Louisianians alike have gathered around a large pot of Red Beans and Rice for Monday dinners. Traditionally, ham was served on Sundays in New Orleans and the leftover ham bone would be used the next day for flavoring. There are many ways to prepare a Red Beans and Rice dish. Some use sausage, some use pork, some with rice, and some don't use anything but the beans! No matter how it's cooked, you know it'll be good! 
When Governor John Bel Edwards signed his proclamation that Monday, March 22 will be a statewide Red Beans and Rice Day, we headed straight to Bobby Hebert's Cajun Cannon restaurant, where our residents get special discounts! If you're a resident of any 1st Lake Properties community, login to the resident portal to access your 15% off coupon!
Chef Karlton prepared two heaping servings of red beans with a bed of rice and a yummy roll. Following their staff's recommendation, we also got a plate of their fried chicken on the side. We loved their suggestion and learned the secret to their unique fried chicken – it was battered in fish fry!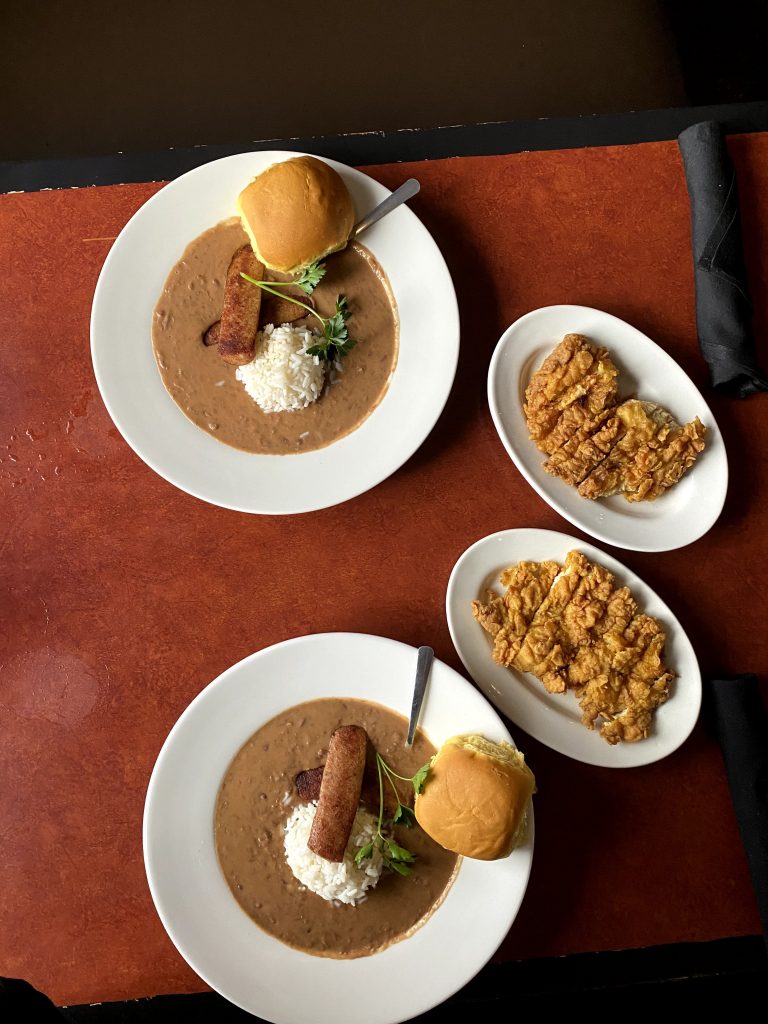 Looking for a smaller portion? Bobby Hebert's Red Beans and Rice is served as a side or appetizer! 
---
It's Mardi Gras, y'all! This year Mardi Gras may look a little different, but that hasn't stopped Louisiana from parading! Hundreds of houses across the New Orleans area are participating in The Krewe of House Floats, and the official map can be viewed here.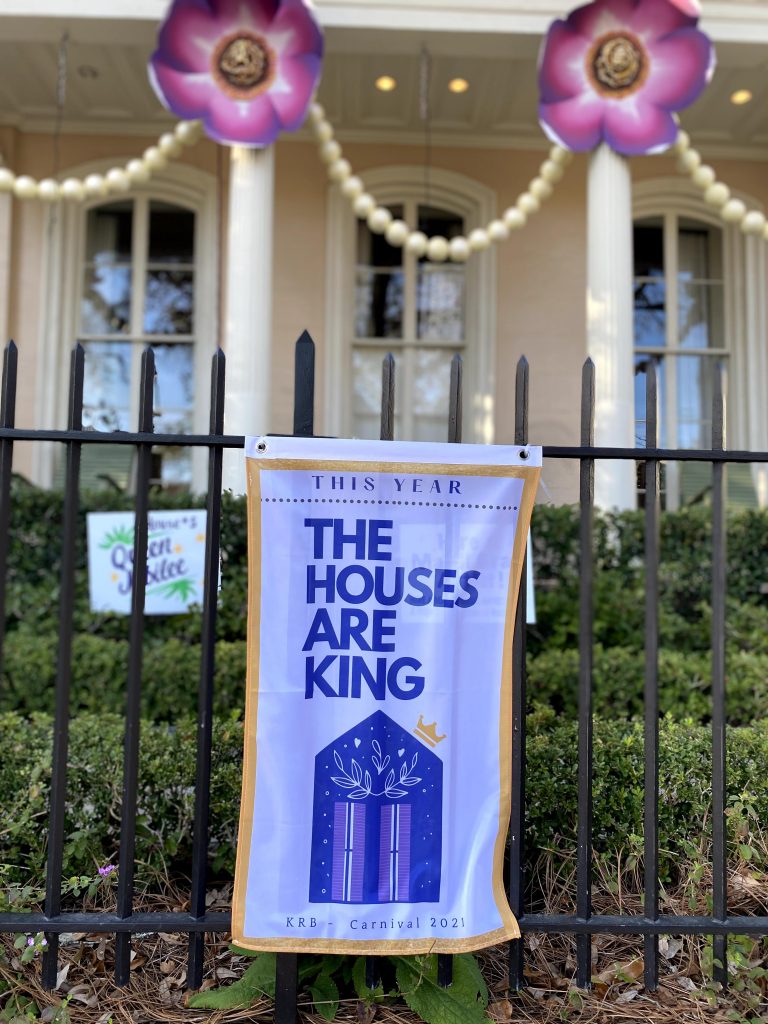 A lot of our communities at 1st Lake Properties, are just minutes away, so we planned an entire day for you and your family to celebrate Mardi Gras this year! You can see our favorite houses on the map below, or by clicking here!
Our map starts at Bella Ridge South, our newest community in River Ridge. 
To kick off the day, head on over to Beads by the Dozen. Grab a fun bead, a boa, maybe a wig for the pup, whatever speaks to you! After grabbing your Mardi Gras essentials, head to PJ's coffee for their amazing King Cake Latte, and then get on the road!
We recommend taking the Earhart expressway to the first stop, on Zimpel street. Continue on the route to one of our favorite houses on Fern titled, "Snacking in Place".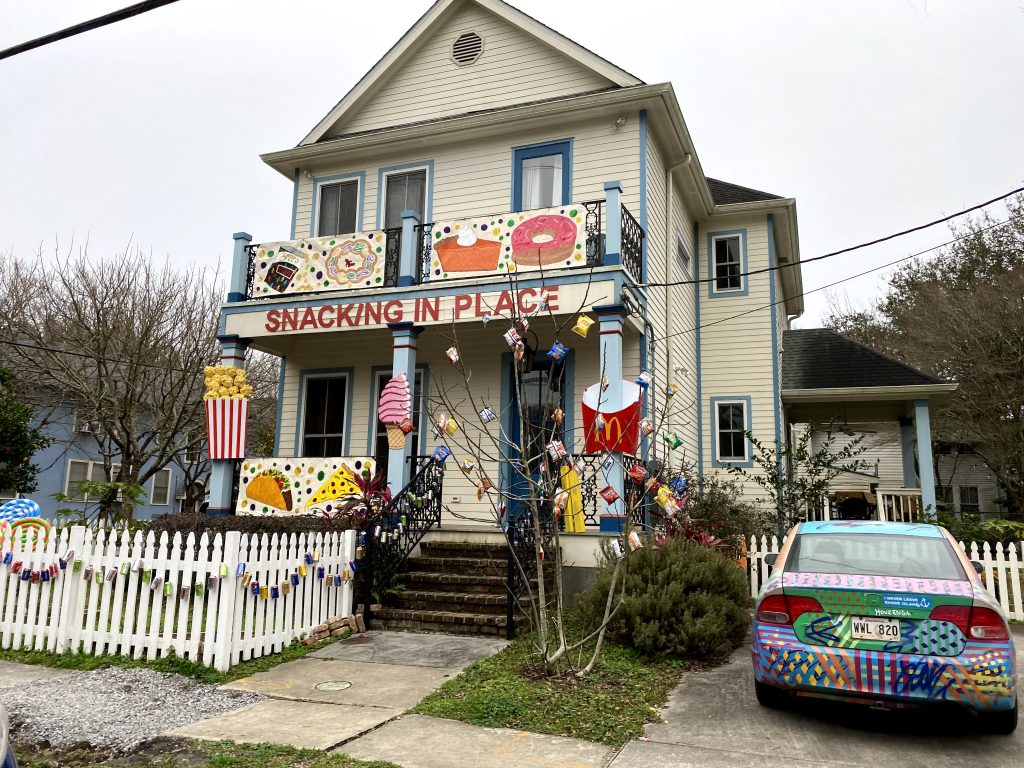 Next up, visit St. Charles Ave and see favorites, like DINOgras, Maison Maskerade, The Animal House, The Flower House, and more!
Take a quick break after visiting the houses on St. Charles, for some Popeyes! Because what is Mardi Gras without some delicious fried chicken. Next on the map is Magazine St., where many businesses and residents also decorated! One of our favorite houses is the Mardi Gras Chatter house on Valence Street, which has common Mardi Gras sayings on display!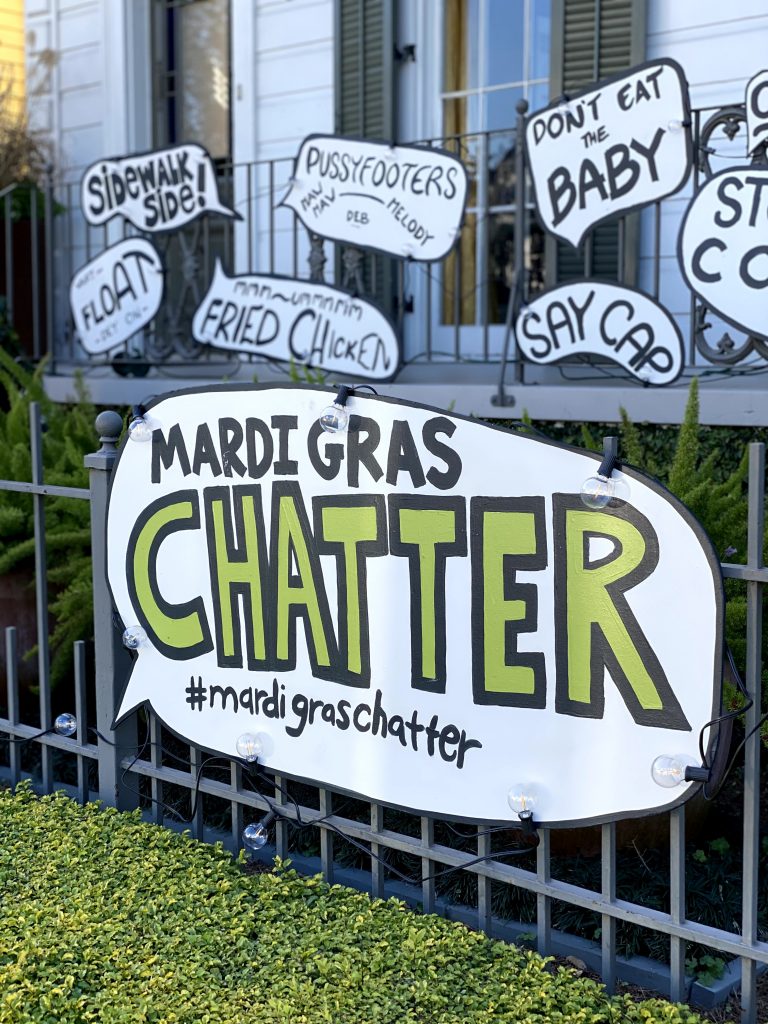 The last house that you can't miss is called: The Moira Rose, which is located on Canal Street in Lakeview near City Park.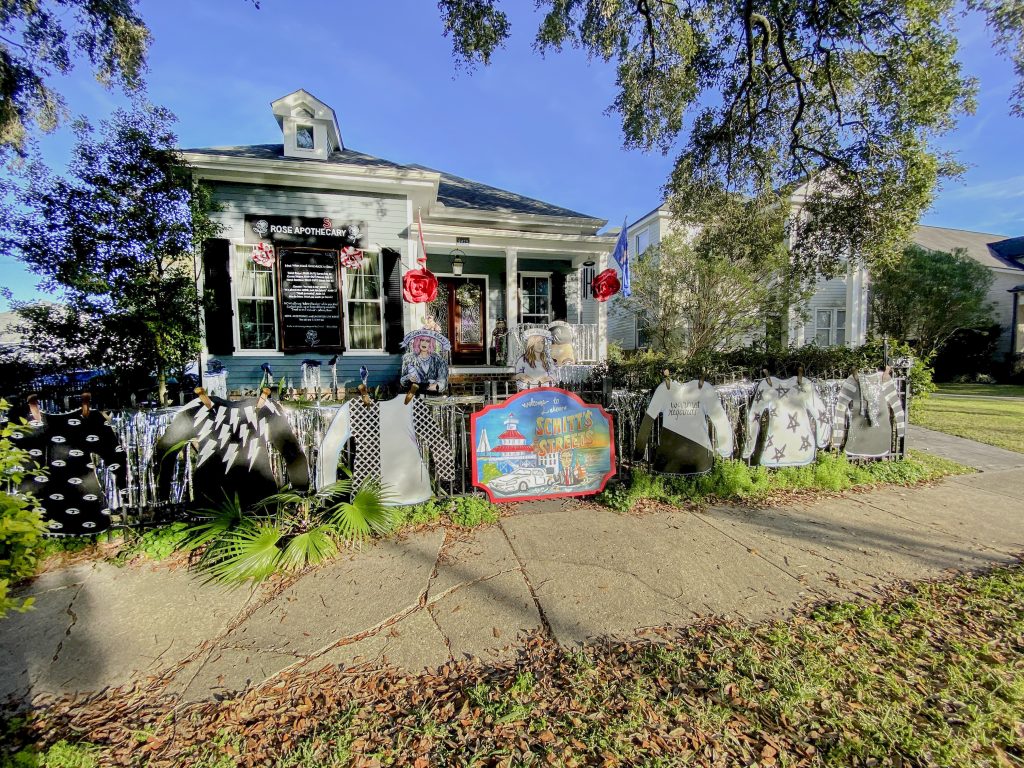 Finish off the perfect day by visiting City Parks Float in The Oaks. Floats in the Oaks will open Thursday, February 4th through Sunday, February 14th. 
---
Need some help planning the perfect Valentine's Date Night at home? We have some quick and easy tips on how to decorate and enjoy an evening in your own space!
Dine In Your Den
Bring the dinner date home by ordering take-out or delivery from your favorite restaurant. We love to go local and get our favorite cajun dishes from Bobby Hebert's Cajun Cannon restaurant or visiting The Gregory in Baton Rouge. You could even try out Parcel, a local subscription meal service, for a gift that keeps on giving. Like to cook up something yummy yourself? Visit the Crescent City or Red Stick Farmer's Markets to help create your perfect dinner! 
Spruce Up Your Space
Show some love to your place! We ran by Hobby Lobby and the Dollar Tree to grab these cute decorations and dress up our table setting. Want to have your place look AND smell great? Visit Villere's Florist to get some fresh blooms to accent your decor!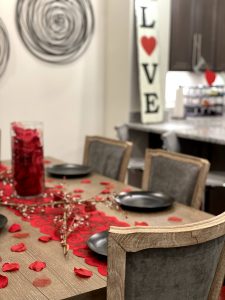 Don't limit your creativeness to just one room, embrace the theme throughout. We were able to dress up a few different areas to make our apartments look darling!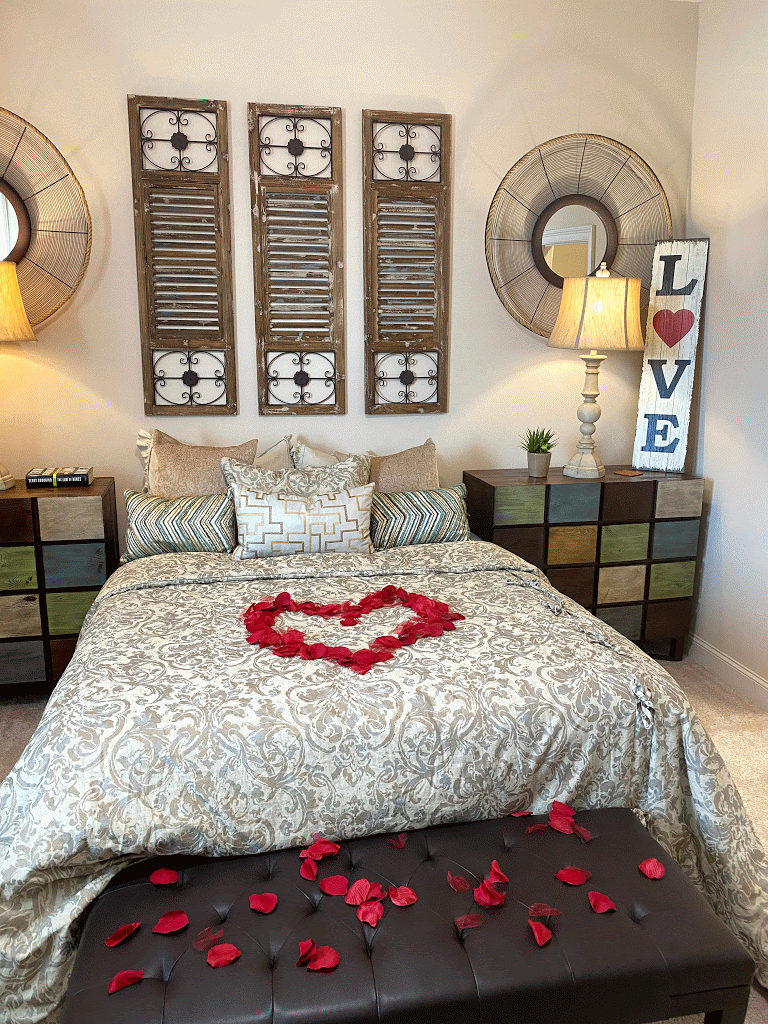 Savor Some Sweets
Get your cutie pie some treats from your local bakery. We cured our sweet tooth with these adorable goodies from Vain Villian Candy!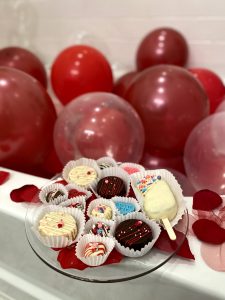 Looking for a new home to celebrate your V-Day? Let us help you find your perfect fit today!
---