Kenner is home to some of our very best apartment communities in the metro New Orleans area, including beautiful apartment properties like Cherrywood, Lakes of Chateau Estates North, and Pelican Bay. Kenner not only offers great living options, but dining options as well.
Next time you're going out on the town, consult our dining guide and eat the best of the best.

This photo of Harbor Seafood & Oyster Bar is courtesy of TripAdvisor
Seafood Restaurants
In Louisiana, we know how to cook seafood. Check out the spots that are doing fish right.
American Fare
Sometimes you just want a big ol' plate of fries. Here's where to get 'em.
Latin Grub
On those days you just really need a margarita, try out these joints:
Asian Cuisine
If you're looking for light sushi or greasy Chinese, Kenner's got you covered.
Bakeries & Pastry Shops
Who doesn't like to end a meal with something sweet? 
If you found this article helpful, share on Facebook and Twitter and help out a friend in food-need!
Related posts: Dining Guide Baton Rouge, Dining Guide Metairie, New Orleans King Cake Guide.
---
Many people know Metairie for being New Orleans' neighbor; but Metairie is so much more than that.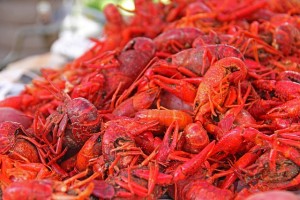 There is a reason Metairie is home to the highest number of 1st Lake apartment communities. It is safe, fun and full of Louisiana food culture.
Whatever you're craving, Metairie's got it.
So, if you're new to the area or just bored of the old routine, read our guide to the best restaurants in Metairie. There are hundreds of great restaurants in Metairie, but here are just a few of our favorites:
Seafood
Louisiana is known for its fresh and delicious seafood, and Metairie is no exception. Try these spots:
International
If you're craving the spices and flavors of other countries, try one of these yummy options:
Pizza
A favorite in Italy and America alike, pizza is abundant in Metairie. Find your favorite pie at one of these joints:
Lunch
If you're looking for the perfect place to take a lunch break, check out these quick and delicious restaurants:
Beignets
Beignets, French-style fried donuts topped with powdered sugar, are everyone's favorite New Orleans treat. For the best in Metairie, check out:
New Orleans Style
Since Metairie is right next to New Orleans, there are plenty of restaurants that do NOLA food just as well as they do in the city.
Steaks & Burgers
For those carnivores out there, Metairie is home to some of the best barbecue, steak and hamburger joints:
Once you've tried out one of these tasty spots, share this post and let us know what you think!
Related Posts: Baton Rouge Restaurants, Kenner Restaurants, New Orleans Mardi Gras King Cake Guide.
---
New Orleans is one of the best cities in the country, and even the world, to spend New Year's Eve. There is something to do for everyone, no matter your age or activity preference. Besides these special events, all of New Orleans' best restaurants and lounges will be open for New Year's Eve dining and entertainment.
New Year's Eve Events in New Orleans
Zoo Year's Eve – Ring in the New Year with the whole family during the day at Zoo Year's Eve at the Audubon Zoo! From 10:30 a.m. to 12:45 p.m., there will be music, games and prizes. There will be a countdown to noon with party hats and noise makers, plus non-alcoholic drinks provided by Pepsi for toasting and a sing along of "Auld Lang Syne." Following will be live music by the Imagination Movers. Admission is free for Audubon Zoo members or comes with regular Zoo admission.
Fleur de Lis Drop – Come out for the annual Crescent City Countdown and see the fleur de lis drop at the Jax Brewery. Right after the fleur de lis drop, enjoy the grand Symphony in the Sky fireworks. Leading up to the midnight celebration, Jackson Square will hold a party of its own with live music including Brassaholics from 9:00 – 9:45 p.m., Mia Borders from 10:00 – 10:40 p.m. and Bonerama from 11:00 – 11:40 p.m.
Music – It wouldn't be a New Orleans celebration without some amazing live music, and you can expect some of the best New Orleans has to offer on New Year's Eve. Local funk favorites Galactic will return to Tipitina's for their annual New Year's Eve show and energetic young rockers The Revivalists will be performing at the beautiful newly renovated Civic Theatre. Start the New Year off with some great live music!
If you're a resident of 1st Lake's apartments in Kenner, Metairie or River Ridge, you're right next door to these awesome New Year's Eve celebrations!
---
New Orleans truly is a magical place for the holidays. Immediately following Thanksgiving, there are a variety of joyous events to partake in. Fortunately for the 1st Lake community, if you are a resident of the Metairie, Kenner or River Ridge apartments close to New Orleans, you're right next to all the fun. Take a look at what events the holiday season will bring this year.
Christmas Events in New Orleans
Celebration in the Oaks – This giant Christmas light display opens the day after Thanksgiving in New Orleans. Thirteen acres of New Orleans City Park will be illuminated with elaborate light exhibits that people of all ages can enjoy. There will be the classic displays like Mr. Bingle and the Cajun Night Before Christmas, plus train rides circling the two miles covered in lights, and hot chocolate for the kids and hot buttered rum for the adults to enjoy, just to name a few attractions. The 2015-2016 holiday season at Celebration in the Oaks runs November 27 – January 2.
Reveillon Dinners – Reveillon dinners in New Orleans carries on the old Creole tradition of home cooked holiday meals and brings it to nearly 50 of New Orleans' best restaurants. Leave it to talented local chefs to make a deliciously decadent holiday meal for the family this Christmas at unbeatable prices.
St. Louis Cathedral Concerts – Only in New Orleans can you see some of the best musicians in the city or even the country perform Christmas classics in the gorgeous St. Louis Cathedral in Jackson Square. The setting provides wonderful ambiance to get you in the holiday spirit to the tune of Amanda Shaw, Davell Crawford, Jeremy Davenport, and the New Orleans Nightingales, just to name a few. The St. Louis Cathedral Concerts run all throughout December.
Caroling in Jackson Square – Caroling in Jackson Square has been a New Orleans holiday tradition that has grown in size and popularity since 1946. Hundreds of carolers come out each year holding candles and singing Christmas songs in Jackson Square. It's a memorable experience that starts at 7:00 p.m. Early arrival is recommended.
If you found this article helpful, please share on Facebook or Twitter:
Related posts: Holiday Decorating for a Small Space, Holiday Gift Guide: What to Buy for Your First Apartment.
---
For any holiday or special time of year, New Orleans hosts a large-scale, multi-dimensional celebration, and Thanksgiving is no exception. New Orleans is a wonderful place to spend Thanksgiving, and it serves as the kickoff to a magical holiday season. If you are a resident of 1st Lake's New Orleans area apartments in Kenner, Metairie and River Ridge, then you're lucky enough to be right next to the action.
Fairgrounds – The New Orleans Fairgrounds Racecourse and Slots' opening season begins right before Thanksgiving, and Thanksgiving Day will be a full day of horse racing complete with a Thanksgiving feast. Traditionally, attendees wear big, festive derby hats and the event is a lively and different way to spend a Thanksgiving, in true New Orleans fashion.
Bayou Classic – The age old rivalry between Grambling and Southern universities continues this year at the Bayou Classic in New Orleans. The Bayou Classic is much more than an annual football game, it's several days of exhilarating events, including the Battle of the Bands between the Grambling and Southern marching bands, a Thanksgiving Day parade, a step show contest, gospel brunch and more. Don't miss the Bayou Classic in New Orleans from November 27 – December 30.
Restaurants – If you don't feel like slaving away to make Thanksgiving dinner for a change, there are many of  the New Orleans area's top notch restaurants that will do it for you on Thanksgiving Day! A few of these fine dining restaurants open on Thanksgiving include Bayona, Broussard's and Domenica. Have a dirty dishes-free Thanksgiving in New Orleans!
---