Metairie is a busy town right outside of New Orleans with its own distinct business and entertainment districts. It's the largest suburb of New Orleans and the most populated community in Jefferson Parish, with approximately 450,000 residents.
Metairie is home to several charming neighborhoods like Old Metairie, Buck Town and Fat City. Each is a unique community of shopping centers, restaurants and professional buildings.
For a complete list of Metairie's best restaurants, check out our Metairie Dining Guide.
Come on our tour of Metairie, Louisiana and find out why it's the place for you: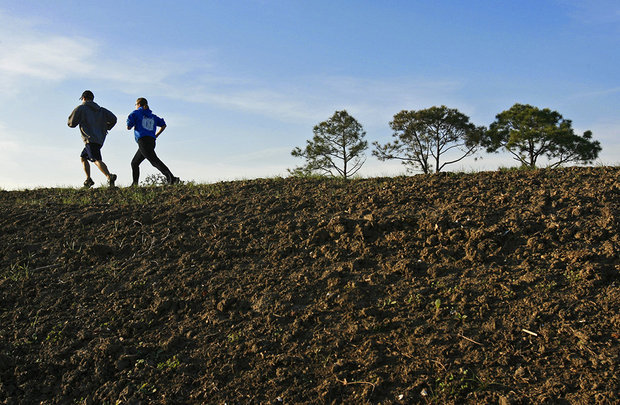 Old Metairie
Old Metairie was the first ever suburb of New Orleans. This community surrounds Metairie Road and is a collection of small shops, coffee houses and beautiful residences.
Bucktown
Buck Town was born over a hundred years ago as a collection of hunting and fishing camps. To this day, Buck Town is still known for its deliciously fresh seafood.
Fat City
For a long time, Fat City was known as the late night club scene of Metairie, akin to Bourbon Street. Nowaways, Fat City is on the rise and turning into a dining hub.
Metairie Entertainment
Aside from its lovely quaint neighborhoods, Metairie is home to some impressive entertainment facilities:
Metairie is home to a wide variety of fun activities in a safe environment. 1st lake has several conveniently located apartment communities in the heart of it all.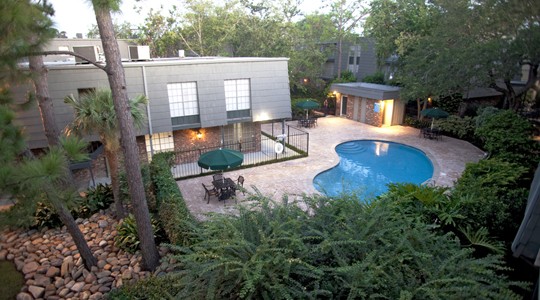 1st Lake's Flowergate Apartments offer multiple floor plans with one, two and three bedroom apartment options. Your apartment will come complete with a washer and dryer, walk-in closets, large pantries and generous counter space. This space is for the outdoor lovers of Metairie. At Flowergate you can enjoy tree sparkling pools, tree shaded paths and multiple gardens.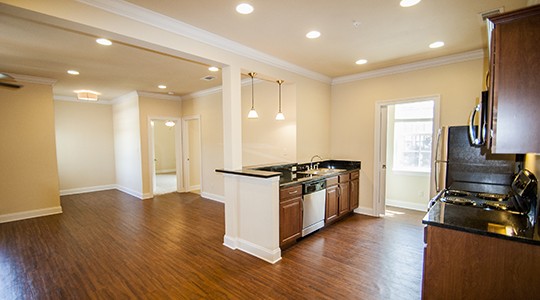 Surf Rider II is one of 1st lake's most beautiful properties. This community is decked out with the all steel and black appliances such as a frost free refrigerators, multi-cycle dishwashers, microwaves and self-cleaning ovens. Enjoy high ceilings, open floor plans and large bedrooms. This small community highly protected with intrusion alarms. Come find your new apartment today.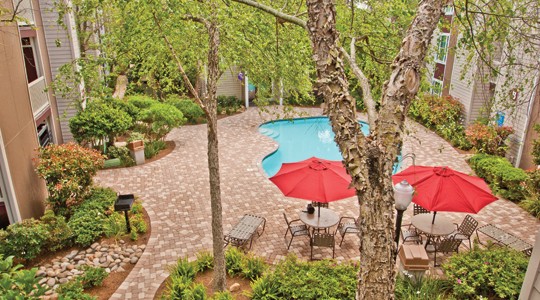 Newly updated and renovated, 1st lake's Windmill Creek South apartment community is sure to please.  Choose from four different floor plans. each with spacious walk-in closets and sun rooms. This apartment community is full of beautiful creeks, fountains and winding pathways. Windmill Creek South is conveniently located near all of the best dining and entertainment Metairie has to offer.
Need more reasons to move to Metairie?
We asked one of our residents, P.K. about why she loves living in Metairie, and here's what she had to say:
"Living in Metairie has been better than I even thought. We moved here for an affordable living (in comparison to New Orleans). We get so much more here for our money when it comes to square footage and apartment amenities. At our Metairie apartment we have plenty of room for our kids to play outside.

Although our home was the thing that brought us here, all the nearby businesses are the things that have made us want to stay. Metairie neighborhood playgrounds are plentiful, nearby, and safe, and offer a wide array of organized sports. Convenient stores are always right around the corner – I don't have to go far to get great savings at stores that if I lived elsewhere, I would have to drive out of my way to visit.

Getting to Lakeside Mall, my favorite place to shop, now only takes 5 minutes from our Metairie apartment instead of 30 minutes. The choice of schools out here is fantastic as well. Our kids go to school right down the street, and when they get older, will be able to ride their bikes or walk to school by themselves. For us, Metairie is all about convenience, safety, and saving money."
Apply for a lease today, your apartment is waiting for you.
If you enjoyed this article, please share it on Facebook and Twitter!
Related posts: Northshore Neighborhood Guide, Jackson Neighborhood Guide, Baton Rouge Neighborhood Guide.
---
If you are a resident of New Orleans, then you are located in the fastest growing city in America, according to NerdWallet. While the country is still experiencing the harsh backlash from the economic recession and financial deficit, New Orleans is unique in that it's on the incline and enjoying the benefits.
Why New Orleans is on the rise
This classification was calculated using three factors: population, employment and income. Specifically, population was measured according to the growth in the working age population, employment was measured by the growth in the percentage of employed residents and income was measured by the growth in median income for workers.
Some of the biggest contributing factors to New Orleans' progressive status NerdWallet cited is their educational improvements, tourism industry and entrepreneurial popularity. According to NerdWallet, "in the past 10 years, the percentage of eighth grade students passing Louisiana's LEAP test has more than doubled." Universities in New Orleans are dedicated to public service and civic volunteerism. A great example of this is Tulane University's GIST program that connects seventh grade girls with female role models and mentors in STEM fields.
New Orleans has become a destination for startup companies in progressive fields like online and technology as well as the film production industry. The emergence of these industries in New Orleans has elevated the level of commerce and in turn poured that much more into the local economy. As a result, business in New Orleans is thriving and better than ever.
If you aren't already living here, consider moving to an apartment in New Orleans to be part of this thriving community. There are many excellent 1st Lake apartments for rent in the New Orleans area that will position you in the center of all the action.
---
Summer is a time for celebration in America, especially in July for Independence Day. Louisiana takes holidays seriously and throws a party, festival or parade for just about anything. So for 4th of July, we go all out with the festivities. Start making plans for 4th of July at locations near 1st Lake's apartment communities in New Orleans, Baton Rouge, Mandeville and Slidell.
4th of July Festivities Near New Orleans
Essence Fest – Fourth of July kicks off Essence Fest in New Orleans through July 7, the biggest music festival in Louisiana this summer. See headliners like Beyonce, Maxwell, New Edition, LL Cool J, Jill Scott, Brandy and many others. There will also be many great inspirational speakers, plus cooking demos, block parties, family friendly activities and much more.
Go Fourth on the River – Head to New Orleans for the premier Fourth of July celebration, Go Fourth on the River. There will be the signature Dueling Barges fireworks show, steamboat cruises on the Mississippi River, a celebration in Jackson Square and more.
Baton Rouge – If you are a resident of the 1st Lake apartments in Baton Rouge, you will be close to a fantastic Fourth of July celebration downtown. Along the riverfront, there will be activities and events all day long, like food vendors, tons of live music, a staged air raid performance, and fireworks over the Mississippi River.
Slidell Heritage Festival – The Slidell Heritage Festival on July 4 doubles as an Independence Day and local culture festival. Starting at 3:30 p.m. there will be fun live local band performances and fireworks at 9:00 p.m. followed by more live music. There will also be a children's area with giant inflatable toys, a climbing wall and a video game trailer. There will be something for everyone!
Have a fun and safe 4th of July celebration, no matter which one choose!
---
If you like sifting through a collection of various odds and ends to find one of a kind pieces for your apartment, flea markets are a great place to discover buried treasure and put your thriftiness to good use. If you aren't as seasoned as dedicated flea market enthusiasts, there are some helpful tips to keep in mind before you hit the tables. Remember these pointers when heading out to the flea market this summer for unique, bargain shopping.
This goes for anywhere you're shopping for furniture – bring a tape measure to confirm that the pieces you're interested in buying will fit in the dimensions of your apartment. Make sure to bring a list of measurements from different rooms in your apartment to cross check with the size of the furniture.
Quality control is one of the biggest areas of contention when it comes to flea market finds. At first glance, certain antiques might look nearly flawless, but upon further inspection, you might find wear and tear from past usage. This goes not only for visible damage, but odors, too. If the damage isn't too severe, you may be able to negotiate a lower price, which can be half the fun of flea markets for some people
While you should be mindful of the condition of certain items, even pieces that might need some work still have great potential. Think of ways you can repurpose old pieces by reupholstering them or updating them to work with your living space.
Finally, get out there early before the early bird shoppers have rummaged through the best of the day's bounty.
There are many great flea markets close to 1st Lake's Southeast Louisiana area apartments:
New Orleans Flea Markets
River Road Flea Market
3908 River Rd
New Orleans, LA 70121
(504) 831-3532
Open 10am – 5pm, Thursday through Monday
Offers more than 4,000 square feet of antiques and collectibles, with 20 different shops inside.
Freret Market
Freret St. & Napoleon Ave.
New Orleans, LA 70115
(504) 638-2589
Open 12pm – 4pm, the first Saturday of the month, except June, July and August
Monthly neighborhood market featuring local food, arts & crafts and flea market vendors.
No Fleas Market
4228 Magazine St
New Orleans, LA 70115
(504) 324-4727
Open 10am – 6pm, Monday through Saturday and 12pm – 5pm, Sunday
Resale shop that supports animal welfare. Portion of all proceeds are donated to local animal shelters and rescue groups.
Algiers Mini Mart Flea Market
2105 Behrman Hwy
New Orleans, LA 70114
(504) 361-1637
Open 7:30am – 5:30pm, Saturday and Sunday
Located on the Westbank, this sprawling flea market is more than 40 years old and features many Central American food vendors.
Baton Rouge Flea Markets
The Flea Market of Louisiana
15545 Airline Hwy
Prairieville, LA 70769
(225) 673-2682
Open 9am – 5pm, Saturday and Sunday
Located just outside of Baton Rouge, this flea market offers a family atmosphere and plenty of shopping.
Mississippi Gulf Coast Flea Markets
Flea Market & RV Park at Menge
8095 Menge Ave
Pass Christian, MS 39571
(228) 452-0590
Open 8am – 5pm, Saturday and Sunday
The largest outdoor flea market on the MS Gulf Coast, offering hundreds of vendors each weekend.
---
Spring is creeping to a close, but that means summer is right around the corner and in Louisiana, that means more festivals and fun. There is a different type of festival to suit any mood or interest – and the best part? For residents of 1st Lake's apartments in the New Orleans area, they're all within close and convenient distance.
Food: The Cajun and Creole food indigenous to Louisiana is so special and robust that it warrants festivals just to celebrate and enjoy certain types of fare. There are three festivals coming up in New Orleans centered around a genre or specific food. Greek Fest will be held on Bayou St. John in New Orleans' Mid-City neighborhood from May 24-26 featuring authentic Greek food, music, dancers and other fun attractions. Oyster Fest on June 1 and 2 and Creole Tomato Fest on the weekend of June 8-9 showcasing these two Louisiana specialties. Jambalaya Festival from May 23-26 is one of the largest festivals in Louisiana, hosted in Baton Rouge featuring a jambalaya cookoff, music and carnival activities.
Drink: It's no secret that drinking is a celebrated part of Louisiana culture and the craft cocktail scene in New Orleans has really taken off. Tales of the Cocktail, from July 17 – 21 in New Orleans will bring some of the country's most prominent and cutting edge bartenders and mixologists to show off their skills. There will be tastings, seminars, "spirited" lunch and dinners, and many more fun events.
Music: Sharing the weekend of June 8-9 with the Creole Tomato Festival, the Louisiana Cajun Zydeco Festival will be held on two stages at the Old U.S. Mint in the New Orleans French Quarter, presenting the authentic and unique music of Louisiana's Cajun Country. Essence Fest in New Orleans will be from July 4-7 featuring great R&B music and powerful speakers. Bayou Country Superfest is on May 25 and 26 at the LSU Tiger Stadium in Baton Rouge, presenting national country stars like Lady Antebellum, Miranda Lambert and the Zac Brown Band.
All three: The Slidell Heritage Festival will hold its 16th annual festival on Independence Day, July 4 from 3:00 to 11:00 p.m. in Slidell Heritage Park with four awesome bands, talented craft vendors and a wide range of local food.
Whether you're a resident of 1st Lake's New Orleans apartments, 1st Lake's Baton Rouge apartment rentals or 1st Lake's Slidell apartments for rent, you'll have plenty of options for fun in the sun this summer!
---