It's not hard to find countless tips and best practices for apartment hunting online, but what if you're looking for the perfect apartment space for you and your significant other?
While apartment hunting individually or as a couple can be similar in many ways, there are certain factors to consider that are unique to approaching the process as a pair – just like deciding how to spend the holidays or making big purchases. If you're launching into an apartment hunt with that special someone, check out these 3 things that'll make the process faster, easier and more enjoyable for both of you.
1.  Know Your Apartment Negotiables & Non-Negotiables in Advance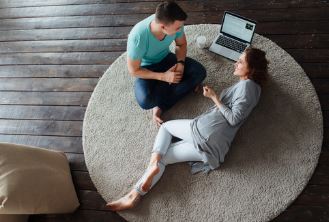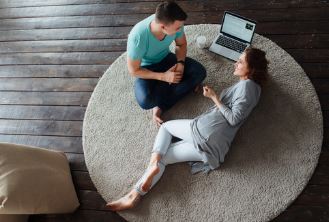 This is a largely ignored step that can save couples a ton of hassle and disagreements. Before launching into your couple apartment search, make sure to write separate lists of each of your apartment negotiables and non-negotiables. Then, combine all your non-negotiables into one list and make this your starting point. If the list seems too long, try to cut it down by eliminating items that both of you don't feel strongly about. Completing this exercise before going into the process will be instrumental in avoiding nasty surprises later on.
For example, are there certain locations that won't work for one of you? Is a community pool a necessity or are both of you willing to forgo that amenity? Questions like these can help both partners get on the same page and narrow down the apartment search criteria – separating the necessities from the "icing on the cake" items will help speed up the apartment search process tremendously.   
2. Split the Apartment Search to Double the Efficiency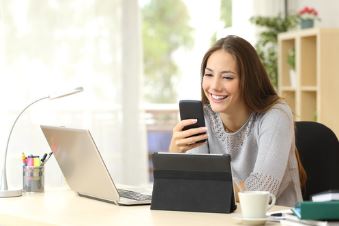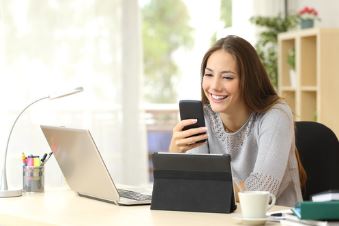 Okay, we get it, you do everything together. However, when it comes to apartment hunting as a couple, this may not be the most efficient strategy. We suggest maximizing the fact that there are two of you – you can cover twice as many locations, online resources and showings if you split the search process between the two of you. While there will be times when you need to research a listings site or attend an apartment appointment as a pair, tackling some of the legwork separately can make your apartment search twice as effective.
To avoid any miscommunication or confusion, make sure to keep each other in the loop through cc'd emails, pictures and regular touch bases. As far as visiting apartments solo, that's what FaceTime is for.
3. Establish a Soft Timeline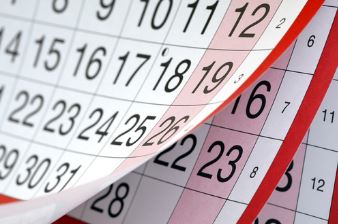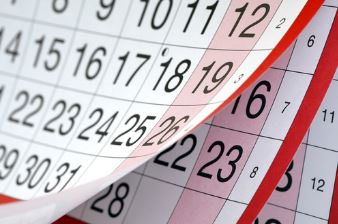 When you first decide to rent, you've most likely discussed a feasible timeline for research, appointments, application process, etc. However, it's best not to place a hard deadline on when to make a decision. Unless there are factors such as a new job or the birth of a child to consider, it's best to leave plenty of room for research, discussion and changes of heart. Renting an apartment as a couple should never be approached in a rushed fashion, and if one person isn't 100% on board with a particular place, it's best to wait rather than try to convince them otherwise.
Apartment hunting with a significant other can be an exciting time but can turn ugly if both parties aren't open to reaching common ground. It's important to consider your partner's point of view while being clear about your own needs and non-negotiables. As long as you know what to stand firm on and what to let go, you'll be moving into both of your dream apartment in no time!
Finding the ideal apartment is a big part of the puzzle when moving as a couple but there are many other moving-related tasks to consider as well. If you're moving in the near future, check out CableMover's Custom Moving Guide for personalized tips, tools & timelines for your move – your way. 
Guest blog by CableMover
---