Some people living on their own for the first time have to learn the hard way. If you're new to certain household chores, there can be a big margin of error. You'll quickly discover common rookie mistakes like washing clothes incorrectly as well as the wrong way to wash dishes. Not everything is meant to be thrown in the dishwasher. To avoid damaging your dishes and cookware, here's what you should avoid putting in the dishwasher and the proper way to clean these items.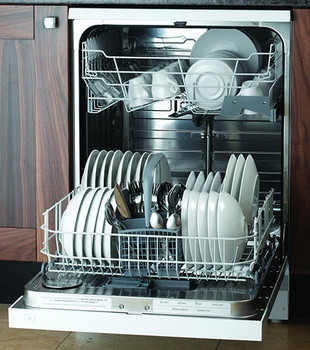 Cast Iron – Because of its heavy duty nature, cast iron needs a little extra care than normal dishes. Cast iron can be properly cleaned with hot water and a sponge or brush and then towel dried. Stubborn stuck-on food can be removed by scrubbing with coarse salt and water.
Good Knives – Quality, sharp knives should not be washed in the dishwasher, as they could become dull quicker. It's better to handwash your knives and dry with a tea towel.
Crystal – Expensive, delicate crystal dishware should be given extra care and washed individually by hand. Putting in the dishwasher can cause chipping or cracking.
Wooden Utensils – Some wooden utensils can be put in the dishwasher, put others could warp, crack or lose its finish, so check the manufacturer for directions.
Nonstick Pans – Putting non-stick pans in the dishwasher may ruin their effectiveness, so it's best to hand wash them to be safe, or check with the manufacturer on the best way to clean.
Copper Pans – The main draw for these kind of pans is their beautiful color, which may be compromised if put in the dishwasher.
Soft Plastic – Soft plastic will melt if run through the dishwasher; hard plastic can be placed on the top shelf.
Disposable Aluminum – Aluminum trays that are reusable should be handwashed, otherwise they will flake if run through the dishwasher.
Anything with Adhesives – If any of your tuperware, glass bottles or any other dishes have adhesive labels attached, they should not be put in the dishwasher as they can come off and clog parts of the dishwasher.
---