Several recent articles have shown a growing trend in real estate: many millennials are opting to rent rather than buy. We think this is a great option that falls in line with important lifestyle perks of renting. Take a look at some of the reasons why renting is a viable, long-term option for millennials.
Affordability
Buying a home not only requires money up front for a down payment but also a monthly mortgage in addition to property tax, insurance, and possible homeowner's association fees. Homeowners are also responsible for their own maintenance and repairs plus the usual utilities, water, and trash. Conversely, apartments keep it simple: rent and utilities.
Unbeatable Amenities
Even if a millennial chooses to buy his or her own home, it's unlikely to compete with the types of amenities available at most apartment complexes. For example, our new Bella Ridge property features an attached parking garage and covered walking path, a resort-style swimming pool with a tanning ledge, outdoor cabanas, and a state-of-the-art fitness facility with brand-new Precor equipment (it's also open 24 hours). What's more, our Bella Ridge property doesn't limit amenities to just humans. Bella Bark, an on-site dog park, caters to furry friends by providing them with a dedicated space for outdoor play. Looking beyond Bella Ridge? Our Lakes of Chateau Estates South property feature a private lake.
Free Time and Convenience
Residents who rent from apartment complexes like those we manage don't need to worry about maintenance and repairs or yard work. For example, all of our properties features meticulously landscaped grounds that you can simply enjoy. If something breaks in your apartment, simply contact the office – we'll take care of repairs quickly and thoroughly. With qualified staff taking care of tasks like landscaping and repairs, you won't have to devote your weekends to mowing the lawn or repairing the sink. Renters can get outside and enjoy the day!
Proximity
Purchasing a home in a city like New Orleans can be expensive, especially with more young professionals coming to the area, but renters get the advantage of incredible proximity without the high monthly mortgage and insurance. Many of our properties are just a quick drive to sought-after areas like the CBD and the French Quarter – without the price tag.
---
If you're an animal lover and a plant lover, you may find that having pets and houseplants is mutually exclusive. Whether your cat decides to chow down on your latest floral arrangement or your dog knocks over an indoor fern with a vigorous wag of his tail, perhaps you've all but given up on gardening. We've got a solution: wheatgrass for pets.
What is wheatgrass?
Wheatgrass is an easy-to-grow plant with a vivid green hue and modern, clean-lined aesthetic. It's also got great health benefits, both for humans and pets. Cats will be drawn to the plant immediately, and gnawing on it is actually good for them! Wheatgrass neutralizes odors (no more dog breath) and is a great source of chlorophyll.
Dogs might not be as tempted to chew on it, but you can harvest and puree the grass, then freeze it in an ice cube tray and give it to your dog as a treat.
Here are a few ways to grow wheatgrass at home:
For DIYers
You'll need wheat seeds (also called wheatberries), a container with drainage holes, soil, and a clean container. Once you have all your materials, cover 2 tablespoons of the seeds in water using the clean container, and soak for about 12 hours. Meanwhile, prepare the growing container by adding soil and, if desired, compost. Spread a single layer of seeds across the soil, then place the growing container in a bright place – but not in direct sunlight. Water daily, and watch them grow! For a step-by-step list, click here.
For Neatniks
Did you know you can grow wheatgrass hydroponically without the use of soil? This is a great option for people with frisky pets who are more likely to knock over a container. Several sites offer hydroponic growing kits, but we like this one from wheatgrasskits.com.
The Easiest Method
Most pet stores have wheatgrass (often relabeled as "pet greens" or "cat grass") available. Purchase one on your next pet food run!
---
Pantone's annual "Color of the Year" is always a source of inspiration, and while some of the hues have been fun (like 2014's Radiant Orchid), they haven't exactly been easy to work into our design scheme. That's why we're thrilled with Pantone's 2015 choice.
Marsala is a color that's bold, but easy to incorporate into interior designs. Whether you use it sparingly or let it color an entire room, the cherry-chocolate hue is universally flattering, versatile for both men and women, and, with its rich hue and warm undertones, is especially appropriate for the winter months.
Check out our guide to incorporating marsala into any room of the house – we've provided online links, but all these shops are nearby for those who prefer in-store shopping.
For the Kitchen
Red Hobnail Ramekins – You can't beat the price on these cute, textured ramekins from World Market. Use the set of four for snacks like nuts and chips. Their true purpose (souffles!) is a bit more challenging, but you can try this easy recipe for a savory version.
Garnet Enamel-on-Steel Tea Kettle – Also from World Market is this tea kettle in a slightly cooler shade of marsala. A cheery addition to the stovetop, the kettle quickly has a sleek shine and is of high-quality construction.
For the Living Areas
Mansfield Print Pillow Cover – The intricate pattern of this Pottery Barn pillow cover pulls in neutral hues like khaki and sage. Pantone's own color pairings suggest that marsala plays well with such shades – their number 5 palette includes similar hues like Fennel Seed and Silver Fern.
Love Marquee Lights – A message of love in a bold color is welcome any time of year. From World Market, these lights add visual interest to a wall and also serve as a light installation with their warm, ambient glow.
For the Bedroom
Organic Cotton Pintuck Bedding – The romantic tucks and ruffles of this organic bedding underscore its sultry hue. In fact, all of the "Rose Bisque" color choices from West Elm offer a softer version of marsala that works as well in spring and summer as it does in fall and winter.
For the Bathroom
Quilted Velvet & Silk Cosmetic Bags – Irresistibly soft and textural, these cosmetic bags from Pottery Barn (in a set of two) are a beautiful accent for bathroom storage. Even better, you can take them with you on trips – they'll double as a clutch on nights out. Optional monogramming adds even more personalization.
---
If you're planning on partying at home for New Year's Eve, you'll want to read this: we've compiled a list of easy appetizers for New Year's Eve that are perfect whether you have guests or simply need to bring a dish with you to your party of choice.
Savory Starters
Date Wraps: These super simple appetizers require just a few minutes to assemble – and absolutely no baking. Simply wrap thinly sliced prosciutto around pitted dates and sprinkle with cracked peppercorns.
Apricot Canapes: Another no-bake appetizer that is elegant and flavorful. To make, use your thumb to create an indentation in a dried apricot. Fill with crumbled blue cheese, then top with crushed pistachios, a drizzle of honey, and freshly ground pepper. Don't like blue cheese? Try goat cheese or ricotta for a milder flavor.
Stuffed Mushrooms: There are many variations on stuffed mushrooms, but this recipe, which uses crab and fontina cheese, feels extra decadent for the holidays. Panko breadcrumbs add a welcome crunch, and lemon brings along fresh flavor.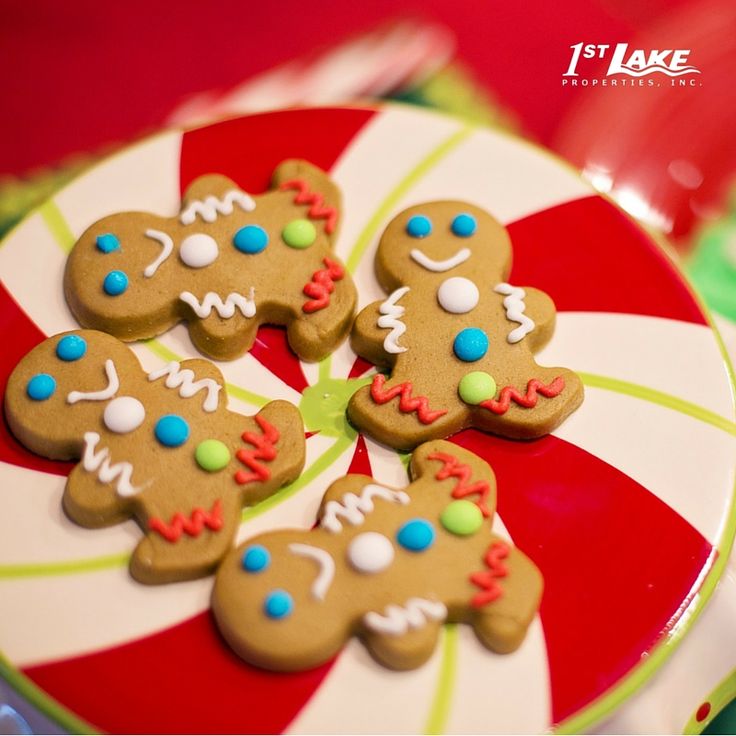 Sweet Finishes
Chocolate Gingerbread Cookies: This recipe takes classic gingerbread and adds a chocolately twist. Serve them unfrosted, or use vibrant colored frosting to match your holiday decor.
Phyllo Cups with Cappuccino Cream: Serve coffee and dessert in a single dish with these clever, cream-filled cups. Shortcuts like frozen phyllo dough and making the cream in advance (it can be refrigerated until you're ready to fill the cups) are helpful for busy holiday schedules.
Homemade Peanut Butter Cups: You could put out a plate of store-bought peanut butter cups, but these homemade candies are a surefire way to impress guests (or hostesses). They only require four ingredients – white chocolate, semisweet chocolate, peanut butter, and peanuts – and keep in the refrigerator for up to two weeks.
If you found this article helpful, please share on Facebook or Twitter:
Related posts: Holiday Decorating for a Small Space, Holiday Gift Guide: What to Buy for Your First Apartment.
---
'Tis the season to liven up your decor, but sometimes a small space can present challenges you may not face in a traditional house. Check out our dos and don'ts for decorating a small space for the winter holidays.
Do think miniature. A 20-foot tree works for the White House, but a grandiose fir can be unrealistic when decorating a small space. Stores like Whole Foods and The Home Depot offer fresh, beautiful mini trees that have the look, feel, and smell of their larger counterparts. The trees might be small, but their benefits are enormous: they're easier to transport (both to your home and out to the dumpster after the season), they're cheaper to purchase, and they only have room for your most special ornaments.
Don't let your festive dishware stay hidden. You probably have some fun holiday dishware at the back of your cupboard – maybe a themed mug or a set of dessert plates. Why not let these dishes take center stage during the holiday season? Fill a festive mug with fresh, white flowers for a wintry look for your desk or kitchen counter, or use holiday dessert plates as a tray for simple ornaments to create a festive display.
Don't wait to wrap gifts. The winter season is often a time of giving, but we are quick to consider gift wrapping a chore. Instead, make a plan to wrap presents early, then place them around your apartment for a fun and festive look.
Do dress up your dining chairs. Whether you're using them in the dining room or a non-traditional space like the bedroom or bathroom, dining chairs can benefit from a bit of holiday pizzazz. Tie wide ribbons to the backs of the chairs and suspend small, lightweight ornaments at the bottom. You can also hang pinecones from the back using this tutorial.
Don't forget about easy decorating opportunities. Coat racks, doorknobs, towel hooks, and any other hanging place can become a home for a wreath, festive scarf, ornaments, or other holiday items as part of your décor.
Do consider old-school crafts. Remember when you made paper snowflakes as a kid? Believe it or not, they can look incredibly chic and take up very little space. Place them in windows where they'll catch the light and cast dancing shadows. Other space-friendly favorites include cranberry garlands (use dental floss!), tinsel stars, and fragrant citrus pomanders.
Don't get hung up on what the holidays "should" look like. Who says you need a real tree or decorations galore? Displaying sentimental pieces or even a simple strand of lights over your doorway can bring festive cheer when decorating a small space. Plus, the fewer items you put out, the less there is to clean up after the holidays!
---