Outdoor dining and summer just go hand in hand. Plus, since many of our 1st Lake Properties feature outdoor grilling and patio areas, it's easy to host an al fresco event for friends and family. Get cooking with this easy summer cookout recipe menu: start with Vietnamese-inspired grilled wings, then pick from two sides and two desserts (or make 'em all!).
Summer Cookout Recipes
The Main Event
Saigon Chicken Wings
These wings from Food & Wine pay homage to Vietnamese cuisine (ever-popular in New Orleans!)
Ingredients
4 garlic cloves, chopped
2 medium shallots, chopped
2 stalks lemongrass, tender white inner bulbs only, chopped
One 1-inch piece fresh ginger, peeled and chopped
2 tablespoons sugar
1/3 cup Asian fish sauce
3 tablespoons fresh lemon juice
1 tablespoon vegetable oil, plus more for basting
12 whole chicken wings (2 1/2 to 3 pounds)
1/4 cup finely chopped unsalted dry-roasted peanuts
Recipe
In a mortar, pound the garlic, shallots, lemongrass, ginger and sugar to a paste. Stir in the fish sauce, lemon juice and the 1 tablespoon of oil. Alternatively, puree the ingredients in a mini-processor. Transfer to a large bowl.
Make 3 deep slashes in the meat part of each chicken wing. Add the wings to the bowl, stir to coat and marinate for 4 hours at room temperature, or preferably overnight in the refrigerator.
Light a grill. Thread the chicken wings on bamboo skewers, splaying each wing as widely as possible; reserve the marinade. Brush the wings with vegetable oil and grill over a medium-hot fire for 6 to 8 minutes per side, basting them once or twice with the reserved marinade, until crusty. Do not baste during the last 5 minutes. Transfer the chicken wings to a platter and sprinkle with the peanuts. Serve at once.
Savory Sides
Potato Salad with Celery and Herbs
Ingredients like fresh dill, parsley, and dijon mustard add a bit of elegance to this classic recipe from Country Living. Bonus points for being able to be served warm, cold, or at room temperature!
Ingredients
3 lb. red new potatoes
Kosher salt
pepper
1 lemon
¼ c. olive oil
2 tbsp. Dijon mustard
4 stalk celery
¼ c. chopped fresh flat-leaf parsley
¼ c. chopped fresh dill
2 hard-boiled eggs
Recipe
Place the potatoes in a large pot, cover with cold water and bring to a boil. Add 2 teaspoon salt, reduce heat, and simmer until the potatoes are just tender, 10 to 15 minutes. Drain and run under cold water to cool. Cut the potatoes in half or quarter if large.
Meanwhile, grate 2 teaspoon lemon zest into a large bowl, then squeeze in the juice (you should have about 3 tablespoons juice total). Whisk in the oil, mustard, and 1/4 teaspoon each salt and pepper.
Add the potatoes and celery to the bowl and gently toss to coat. Fold in the parsley and dill and top with the eggs, if desired.
Barbecue Ranch Pasta Salad
The Spicy Southern Kitchen blog serves up a smoky take on pasta salad that's sure to be a hit with grownups and kids alike.
Ingredients
1

pound

pasta (such as cavatappi) cooked al dente

1

cup

Hidden Valley Honey BBQ Dressing

1/3

cup

sour cream

1

can black beans,

rinsed and drained

1

cup

canned corn,

drained

1/2

red bell pepper,

diced

1/2

small red onion,

finely diced

1 1/2

cups

diced cooked chicken

1

cup

shredded cheddar cheese

2

tablespoons

chopped fresh cilantro

1

cup

corn chips
 Recipe
Place cooked pasta in a large bowl.

Stir together Hidden Valley Honey BBQ Dressing and sour cream and pour over pasta. Toss to mix.

Add all remaining ingredients, except corn chips, and stir to combine.

Refrigerate until ready to serve and sprinkle corn chips on top just before serving.
Sweet Finishes
Stone Fruit Pouches
Alton Brown's recipe for stone fruit pouches is practically made for the grill.
Ingredients
Creme fraiche or vanilla ice cream for serving
Recipe
Heat coals of grill or fire pit. Cut 8 (18 by 18-inch) squares of aluminum foil. Lay down double thickness of foil and divide gingersnaps evenly among the 4 squares. Divide fruit evenly and place on top of gingersnaps. Dot with butter.
In small bowl mix sugar, salt, and lime zest. Sprinkle sugar mixture evenly over fruit, drizzle with juice and brandy and seal packets. Once coals are ash covered, lay packets over them and cover with lid of grill. If cooking in a fire pit carefully try to partially bury packets in hot coals.
Cook for 10 minutes. Remove from heat and open carefully, as steam inside packet is very hot. Serve on plates as is or spoon into shallow bowls and top with creme fraiche or ice cream.
Berry "Pizza"
This recipe from Woman's Day features the jewels of summertime: bright, juicy berries. We like that it can be served cool or at room temperature, making it easy for outdoor dining.
Ingredients
Flour, for the parchment
1 (16-oz.) package refrigerated sugar cookie dough
2 tbsp. Strawberry jam
2 tbsp. fresh lemon juice
1 lb. strawberries, hulled and cut into pieces
1 1/2 c. blueberries
1 (8-oz.) package cream cheese, at room temperature
1/4 c. confectioners' sugar
2 c. refrigerated whipped topping (Cool Whip works well)
Recipe
Preheat the oven to 350 degrees and dust a piece of parchment paper lightly with flour. Shape the cookie dough into a circle, then roll out smoothly on the parchment into a 12″ circle or three 1⁄4″-thick circles. Place the parchment and dough onto a cookie sheet and bake until golden brown, 15 to 18 minutes. Transfer the cookie (still on parchment) to a wire rack and let cool for at least 15 minutes.
As the cookie dough bakes, whisk together the jam and lemon juice in a large bowl. Add the berries and toss to coat. With an electric mixer, beat the cream cheese and sugar in a large bowl until smooth, about 1 minute. Add the whipped topping and beat to combine.
Spread the cream cheese mixture onto the cooled cookie, leaving a 1⁄2″ border. Top with the berry mixture.
---
We love having warm weather year round… except maybe during summer, when it gets really warm. Whether you choose to chill in one of our pools or maybe just crank up your air conditioner, you might want to add these easy, no-bake summer recipes to your arsenal of cool-down tricks.
No-Bake Summer Recipes to Beat the Heat
Savory
Mexican Shrimp Cocktail — A spin on the traditional shrimp cocktail, this version calls for creamy, cool avocado and Cholula hot sauce (though we bet you could substitute with Crystal). It also happens to pair perfectly with frozen margaritas!
Ingredients:
10 jumbo shrimp, peeled, deveined, and steamed
1/2 cup ketchup
1/4 cup fresh lime juice
1/4 cup Cholula hot sauce
1/4 cup olive oil
salt and pepper, to taste
1/2 cup pico de gallo
1/2 avocado, cut into chunks
2 cilantro sprigs
tortilla chips to serve
Recipe: 
Whisk together the lime juice, olive oil, ketchup, and hot sauce.
Add salt, pepper, pico de gallo, avocado, and shrimp. Stir gently to combine.
Garnish with cilantro and serve with tortilla chips.
Italian Panzanella — This no-cook salad is full of texture and pairs well with a variety of main dishes. You can serve it at room temperature or chilled.
Ingredients: 
1/4 cup red wine vinegar
1/4 cup olive oil
Coarse salt and ground pepper
2 15-oz cans cannellini beans, drained and rinsed
3 cups cubed country bread
1 pound plum tomatoes cut into small pieces
1 English cucumber, thinly sliced
1/4 medium red onion, thinly sliced
4 ounces provolone cheese, diced
1/4 cup fresh basil leaves, torn
Recipe: 
Whisk together oil and vinegar; season with salt and pepper.
Add all ingredients except basil and toss to combine. Cover and refrigerate for at least 2 hours (but no more than 8 hours).
Stir in fresh basil just before serving.
Cantaloupe, Lime & Chili Soup — Complex flavors and a gorgeous color make this the most elegant dish on your summer menu. Plus, it only takes four ingredients!
Ingredients:
3-pound cantaloupe
3/4 teaspoon sambal oelek (Asian chili paste)
3 tablespoons fresh lime juice
1/4 teaspoon coarse salt
Recipe: 
Cut cantaloupe flesh into large chunks and puree with sambal oelek, lime juice, and salt until smooth.
Refrigerate at least one hour until thoroughly chilled. Serve in a chilled bowl with more sambal oelek, to taste.
Sweet
No-Bake Peanut Butter Nutella Cookies — The recipe pretty much says it all. Yum!
Ingredients: 
2 cups sugar
1/4 cup cocoa powder
1/2 cup milk
1/2 cup margarine
1 teaspoon vanilla
1/4 cup peanut butter
1/4 cup Nutella
3 cups quick oats
Recipe: 
Over medium heat, cook sugar, cocoa, milk and margarine. Boil one minute. Remove from heat.
Stir in vanilla, salt, peanut butter, Nutella and oats. Stir until combined. Drop by teaspoon on wax paper and cool. Refrigerate until chilled, and enjoy.
Ice Cream with Honey-Poached Apricots — Fruity and refreshing.
Ingredients:
1 pint vanilla ice cream
1 cup water
1/2 cup honey
2 strips peeled lemon zest
4 apricots, pitted and quartered
1/4 cup toasted coconut
Recipe: 
Bring water, honey, and lemon zest to a boil. Reduce to a simmer, add apricots and poach until fork tender, about 2-5 minutes.
Drain apricots, reserving the syrup (remove lemon peels)
Serve apricots with vanilla ice cream and top with syrup.
No-Bake Strawberry Tart — This elegant dessert is deceptively easy to make.
Ingredients:
32 Oreo cookies
1/2 stick melted butter
7 ounces milk chocolate
3.5 ounces bittersweet chocolate
7 ounces heavy cream
10 ounces fresh strawberries
Chopped nuts (almonds, pistachios, etc), optional, for serving
Recipe: 
Place Oreo cookies into the bowl of a food processor and blend until crumbs form. Add melted butter and pour over the crushed cookies. Process until evenly moistened. Press cookie mixture with the back of the spoon or fingers into the bottom and edges of a rectangular 5×14 inch tart pan. Freeze until you prepare the filling, just for few minutes.
In a small saucepan, place cream over medium-low heat for a few minutes to get hot. No boiling or simmering needed. Remove from heat, pour over chopped chocolate and let rest for 1-2 minutes. Stir until dissolved.
Pour chocolate filling over Oreo crust, and top with fresh strawberries.
Refrigerate for at least 2 hours or overnight before serving.
---
The boneless, skinless chicken breast: a weeknight staple for lean protein that cooks up in a jiffy. But it can get a little boring, can't it? Keep reading for four new ways to prepare this quick-cooking cut of poultry: they're big on global flavors but still easy, we promise!
Chicken Breast Recipes
Hummus-Crusted Chicken
Simple Mediterranean flavors transform in the oven, creating a crisp outer crust. We'll bet you have most of these ingredients in your fridge already! Try serving it with sauteed squash or boxed couscous.
Ingredients
4 boneless, skinless chicken breasts
1 cup hummus (try using garlic or red pepper hummus for extra flavor!)
1 tbsp olive oil
1 tsp. paprika
2 lemons
Salt and pepper
Recipe
Preheat oven to 450 degrees. Grease one large baking dish with cooking spray.
Rinse and pat chicken breasts dry, then season generously with salt and pepper. Lay the chicken breasts into the greased dish, then spread each piece with the hummus so that the entire breast is covered. Squeeze the juice of one lemon over the chicken, then distribute the paprika on top. Thinly slice the remaining lemon and place throughout the pan. Bake for about 25-30 minutes. Serves four.
Slow-Cooker Salsa Verde Chicken
Pulled chicken in salsa verde is the basis for an awesome Taco Tuesday. Try using the leftovers for burrito bowls or add barbecue sauce and garlic toast for a barbecue chicken sandwich.
Ingredients
6 boneless, skinless chicken breasts
2 cups salsa verde
1 bottle beer (can substitute with 1 and 1/3 cups chicken broth)
2 teaspoons cumin
Salt and pepper
Recipe
Add chicken to the slow cooker, and top with salsa verde and beer or broth. Sprinkle with cumin and add several pinches of salt and one pinch of pepper. Using tongs, turn the chicken so that all sides are coated in the salsa mixture. Cover and cook for 3-4 hours on high or 7-8 hours on low.
Once cooked, shred the chicken in the slow cooker using a fork and toss with the juices. Serves 6-8.
Roasted Chicken with Tomatoes and Chickpeas
Canned chickpeas are an easy ingredient that packs on the protein. This one-sheet meal makes cleanup a cinch. Try serving it with a creamy, cool dollop of Greek yogurt sauce (recipe included below) for even more protein.
Ingredients
4 boneless chicken breasts (skin recommended)
5 tablespoons olive oil
4 minced garlic cloves
1 tablespoon paprika
1 teaspoon cumin
Salt and pepper
1/2 teaspoon crushed red pepper
1 cup plain Greek yogurt
2 cups grape tomatoes
1 15-ounce can of chickpeas, drained and rinsed
1 cup fresh cilantro sprigs (can substitute with Italian parsley)
Recipe
Preheat oven to 450 degrees. Whisk oil, garlic, paprika, cumin, 1 teaspoon salt, 1 teaspoon pepper, and crushed red pepper in a bowl. Transfer 1 tablespoon of the oil mixture to another bowl, and add the yogurt. Set aside.
Place chicken on a rimmed baking sheet (skin side up if using skin-on breasts). Rub two tablespoons of the oil mixture generously on the chicken. In a separate bowl, add tomatoes, chickpeas and half of the cilantro, then add the remaining oil and mix to coat. Pour onto the baking sheet around the chicken. Turn to coat the chicken with any extra oil. Sprinkle with 1 teaspoon of salt.
Roast for about 20 to 30 minutes. Transfer chicken to serving plates and spoon the bean and tomato mixture over top. Garnish with remaining cilantro, and serve with the yogurt sauce. Serves 4.
Baked Sriracha Chicken
Want to spice things up? This baked recipe brings the heat. Pair it with simple, steamed Jasmine rice for upgraded take-out at home.
Ingredients
4 boneless, skinless chicken breasts
1 bunch green onions, sliced where green and minced where white
1/4 cup hoisin sauce
1 tablespoon minced or grated ginger
2-3 minced garlic cloves
Salt
2 tablespoons fresh lime juice
2 teaspoons Sriracha sauce (can adjust to taste)
1/4 teaspoon Chinese five spice seasoning
1 tablespoon toasted sesame seeds (for serving)
Recipe
Preheat oven to 400 degrees. Grease a large baking dish and set aside. In a large bowl, whisk the minced white onions, hoisin, garlic, ginger, salt, lime juice, Sriracha sauce, and Chinese five spice. Piece by piece, place the chicken breast in the bowl and coat completely with the sauce. Place coated breasts in the baking dish and pour any remaining sauce over top. Cover the baking dish with foil and bake for 35-40 minutes. Place chicken on serving dishes and top with onion greens and sesame seeds. Serves 4.
---
'Tis the season to overindulge. Fortunately, these cleansing smoothie recipes serve a multitude of purposes: they're perfect for on-the-go fuel while you're busy getting in the holiday spirit, and they're packed with healthy ingredients that will help your body detoxify from the inside out. Follow along with these recipes for delicious drinks that can boost your immune system, provide key nutrients like fiber and potassium, and — most important — still taste great!
Cleansing Smoothie Recipes
Tropical Green Smoothie
This smoothie produces a beautiful green color and a hint of exotic flavor. Kiwi is a powerhouse for vitamin C, and pineapple and celery help keep you hydrated.
Ingredients:
1 kiwi
1 banana
1/4 cup pineapple, roughly chopped (can substitute frozen pineapple chunks)
2 celery stalks
2 cups spinach
1 cup water (can sub coconut water for extra tropical flavor)
Recipe:
Combine all ingredients and blend. For a thicker smoothie, add ice and/or freeze pre-cut kiwi, banana, and pineapple in advance.
Antioxidant All-Star Smoothie
Berries are the star of the show in this smoothie, which blends up to a vibrant shade of purple. Oats add extra protein while berries boast antioxidants that can help stimulate the immune system and fight sickness.
Ingredients: 
1.5 cups frozen berry mix (blueberries, blackberries, and raspberries)
1.5 cups coconut milk
1 cup purified water
1/8 cup rolled oats
Recipe:
Add all ingredients to blender and blend until smooth. Substitute almond milk for coconut milk if desired.
Cherry-Chocolate Detox Smoothie
It's dark and rich, but it's also good for you!
Ingredients:
1 tablespoon cacao powder (can substitute cocoa powder)
2 tablespoons hemp seeds
5 red endive leaves
1/4 cup frozen dark red cherries
8-10 oz. water
Stevia to taste
Recipe:
Add all ingredients to blender and blend until smooth. Substitute water for almond milk if desired to create even more depth of flavor.
---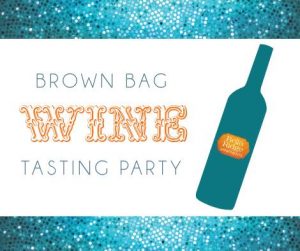 At the Bella Ridge Brown Bag Wine Tasting Party, our residents and their guests tasted 8 different wines ranging from $6 – $38. Sip after sip, votes for the crowd favorites poured in.
Contending for the crown in the Merlot category, we had Chateau Ste. Michelle, Crow Canyon, Swanson Vineyards and Ramspeck. Among the Sauvignon Blanc contenders were Oak Grove Vineyards, Mohua, J. Lohr and Cake Bread Cellars.
The winners? You might be surprised.
Merlot
Crow Canyon ($6)
Chateau Ste. Michelle ($16)
Ramspeck ($19)
Swanson Vineyards ($38)
Sauvignon Blanc
J. Lohr ($17)
Oak Grove Vineyards ($8)
Cake Bread Cellars ($30)
Mohua ($12)
Turns out your wallet doesn't have to take a hit for you to snag wine that's the hit of the party! Win your friends over this weekend with a wine that's surprisingly inexpensive and incredibly delicious!
To sip on something from this list, visit Martin Wine Cellar or any local grocer!
---