Toward the end of November, schools are out for a few days and this break is the perfect time to immerse yourself in the wonders of fall! Embrace the season with fun activities that will spark creativity and bring smiles. Here are some fantastic ideas:
Coloring/Activity Sheets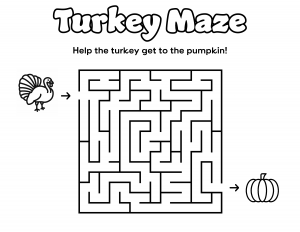 Coloring sheets are a great way to explore your artistic side, while activity sheets are a great way to engage your mind. Simply click here to download some fall-inspired sheets, print them out, and let the fun begin!
DIYs
Looking to get a little more creative? The DIYs below are a fun way to get creative while using resources you may already have at home!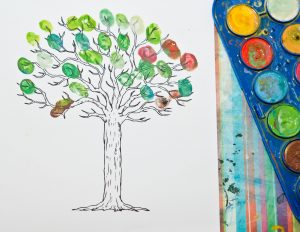 Tree Art

First, draw out the base of a tree and its trunks onto a piece of paper.
Then, put as many colors of paint as you like onto a paper plate, piece of cardboard, or anything else you don't mind getting paint on.

For ease and convenience, you can also use a pre-potted paint set, like this one found at Michaels. 

Finally, dip your finger into the paint and press it onto the bare tree trunks to create "leaves."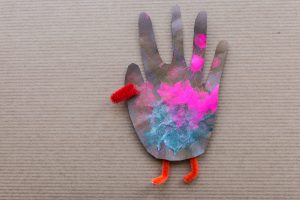 Turkey Handprint

Start by tracing your hand on any type of paper.
Cut out the traced handprint and begin decorating it how you like!
You can use pipe cleaners as legs, paint to color the turkey, a pen to draw a face, and more. The possibilities are endless!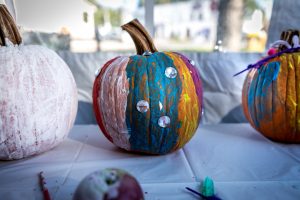 Painted Pumpkins

A classic DIY project is painting pumpkins!
All you need to do is pick out the pumpkin size of your choosing, grab some paint, and let your creativity flow!
For extra pizzazz, you can even add stickers, rhinestones, and more!
There you have it, a few simple and cost-effective activities to make this break unforgettable! Enjoy!
Looking for a new home? Check out our communities here. 
---