After a certain amount of time, even the most wonderfully-decorated bedrooms can feel boring and in need of a change, but spending a ton of money on re-decorating isn't always in the cards. Luckily, there are many ways that you can infuse new life into your bedroom that don't cost any money at all. Try these simple tactics to help you see your personal space with fresh eyes and excitement.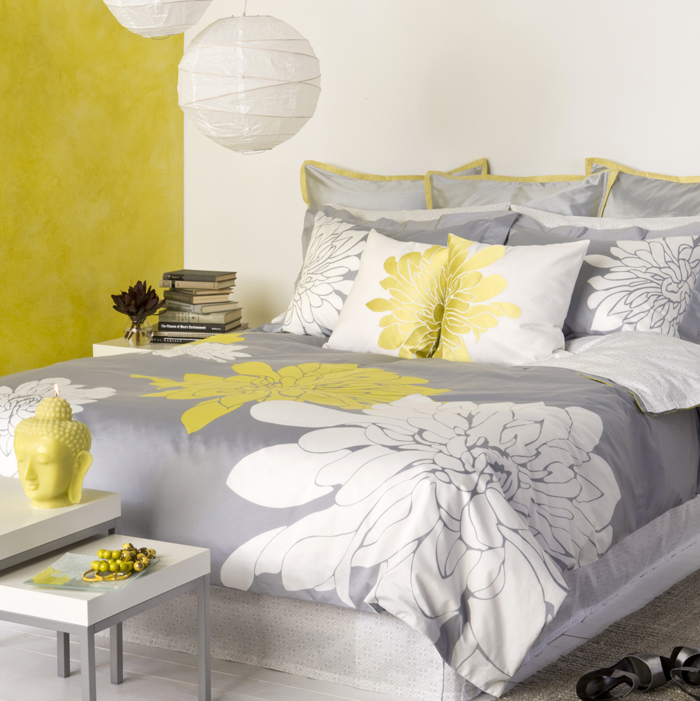 Clean Your Bedding
When life is busy, cleaning the bedding may be the last thing on your list, but if you take everything off the bed and give it a good wash, putting the bed together again with crisp, delicious smelling fabric can make the whole room feel fresh and renewed.
Use Pieces from Other Rooms
If your bedroom is feeling drab, try taking artwork and lighting from other rooms in your home. Maybe the wall piece above your couch would really change the space above your dresser; or maybe the floor lamp by your book case could really bring a fresh lighting scheme into your bedroom. Small changes like this make the world of a difference, and get you excited about the things you already own.
Organize Your Nightstand
It's easy to let your nightstand gather clutter and that can make your bedroom feel messy and frustrating, especially since it is the last thing you see at night and the first thing you see in the morning. Take time to organize and de-clutter your nightstand; keep only what you need and want displayed next to your bed and you can change your whole attitude about your room.
Make Your Bed
Cleaning your bedding is one way to help refresh your bedroom, but on a daily basis, making your bed is key. When you are busy, it may be an easy thing to think you can "do later", but then you end up with an un-made bed all day, every day, and the bed is one of the biggest pieces in any bedroom. Simply making your bed every morning can make you feel organized and make your space look clean. And you can always remind yourself: in a world of chaos, at least the bed is made.
Get Rid of Things You Don't Love
In your closet, in your dressers, and on your tables, take a month and each day get rid of one thing that you don't use, need, or love. Built up clutter and things that we see and don't want anymore can make us feel frustrated and chaotic. Getting rid of excess makes room for the new, and seeing only the things we love in our closets and dresser can help us to appreciate and utilize the things we own more, and more clearly see what it is we actually need in our lives.
---