If you're entertaining at home this Thanksgiving, it's important to provide your guests with as much personal space as possible. All of our apartments at 1st Lake Properties are spacious and modern, but we know how easy it is for your space to feel more stuffed than a turkey when hosting friends and family.
That's why we've put together a list of tips for spatial optimization during the holidays. Read on to learn our favorite hosting hacks!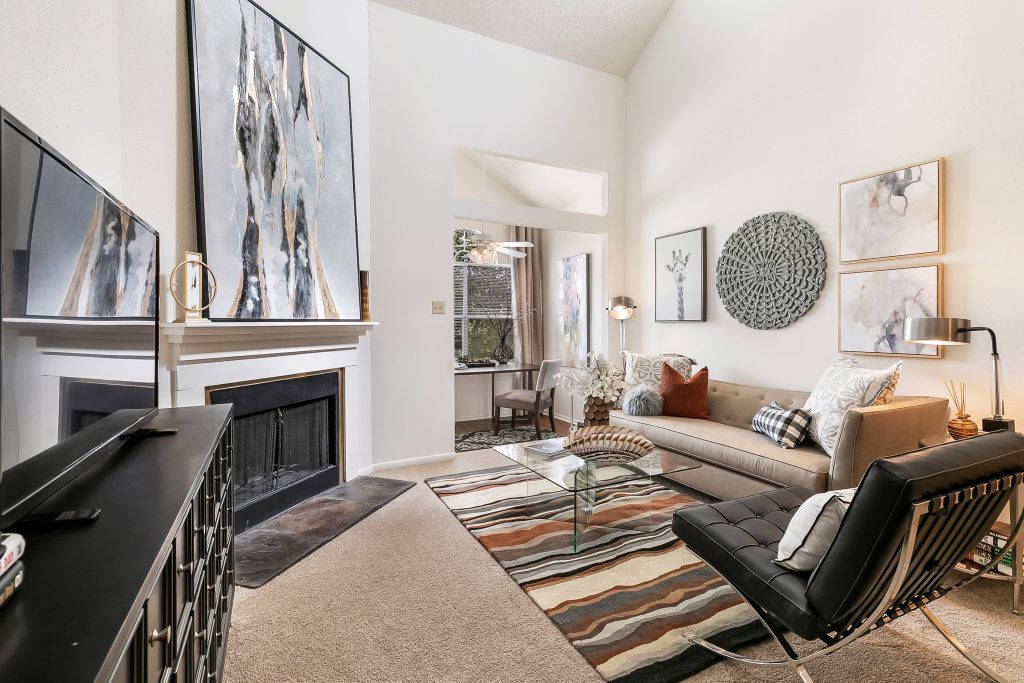 Think Vertically
Thinking vertically is one of our best tips for Thanksgiving. Maximize space on the dinner table by using tiered plates to hold appetizers and desserts.
This trick even works for the turkey, too: carve it ahead of time and separate white meat, dark meat, and legs on a three-tier display.
Table Your Concerns
If your dining table won't accommodate all of your guests, use other flat surfaces as well. Consoles, sofa tables, and nightstands can all work as alternate eating spaces or food displays. This allows you to create intimate areas throughout your space instead of cramming your guests into one giant table.
Folding tables and chairs from a party rental store can also help you maximize space on a small budget. Whatever you choose, drape coordinating linens over mismatched tables to transform them into a cohesive unit.
Rearrange the Furniture
We get so used to seeing our stuff in the same place, it's easy to forget it's not bolted down! Rearranging furniture is a fun, free, and instant way to transform your home at any time of year, but during the holidays it can be a space-saving trick.
Push couches against the wall or move them to a different room altogether during dinner. Other rooms in your apartment can serve as temporary storage units, leaving you maximum space for entertaining.
Get Creative with Miscellaneous Items
Your ironing board works great for extra counter space, and a spare side chair positioned near the front door is ideal for letting guests set down their purses and bags when they come in.  These two tricks help free up space and make the most of precious square footage at the same time.
Be Mindful of the A/C
A nice, cool space with proper air circulation will ensure that your guests are comfortable, even if your apartment is a little bit crowded.
Smaller apartments can heat up quickly with the oven going and extra guests mingling about. Keep everyone happy by being mindful of the A/C — turn it down a few notches and adjust accordingly throughout the evening!
Spend Thanksgiving in Your New 1st Lake Apartment
Contact us today to learn more about our private gated apartment communities!
---