One of the most frequently used rooms in any home or apartment is the kitchen, but for many people, it can also be one of the most stressful. Sometimes it feels like there just isn't enough room to prep and cook dinner or store all of your dishes and pantry items.
Organizing a kitchen properly can not only make the kitchen neater, but more practical. By incorporating a few simple space saving hacks, you can create a much more peaceful and enjoyable kitchen experience.
Organize Your Pantry
If your kitchen pantry has no rhyme or reason to it, it can quickly get out of control if you're not careful. When this happens, food items, spices, paper products and anything else you keep in your kitchen pantry can become disorganized, messy and hard to find. There are simple ways to tidy up the kitchen pantry and keep it neat so you never have to worry about kitchen clutter again.
Pantry Organizers
Start by purchasing different sized plastic or metal baskets to sort pantry products. Use these to separate pastas, oils, cereal, rice and grains, pet food, tea and coffee, bread and anything else in different bins with labels.
First, remove all items from your pantry and set them on the kitchen counter or table while you wipe down the surfaces inside of the pantry. Throw away anything that is old, empty or that you're not going to use. Then start sorting the items into the different baskets or bins, except for canned food. After placing the pantry organizer bins on the kitchen pantry shelf, make a spot for the canned food. It's useful to not only organize items into bins, but organize the bins together by shelf.
After organizing, sorting, and labeling the goods in your kitchen pantry, you'll be surprised how easy it is to find food you forgot existed. No more thinking you don't have any groceries in your kitchen when they're clearly visible right there in front of you!
Keep Your Counters Clear
Keeping your counters clear is key to maintaining your kitchen sanity. Counter space is useful for all sorts of everyday kitchen tasks, from cutting vegetables to making a sandwich. A well-organized kitchen should include plenty of clean counter space.
Wall Hooks
Hooks are great for freeing up counter space. You can find anything from small hooks for coffee mugs to large hooks for pots and pans. If you have nice copper or stainless steel pots, you can show them off. Hanging your kitchen supplies is a great way to functionally decorate. But remember, these hooks can only be hung in our apartments with finishing nails!
Magnets
There are several magnetic kitchen storage devices that can keep important items out of your way. Magnetic knife strips are a great way to keep knives easily accessible and off the counter tops. Try a custom wooden option like this one. You can also incorporate a DIY magnetic spice rack into your decor. These spice racks are fun, unique, and free up plenty of cupboard space.
Open Storage
If you find yourself needing more cabinet space, look for a cute bookcase or china cabinet to keep near the kitchen. You can use it to store items like pretty glassware, dry food stored in matching jars, cookbooks, and indoor plants. A bookcase can make for beautiful decoration while serving a valuable, space-saving purpose.
Streamline Your Drawer Dilemma
Kitchen drawers often become a place to toss all sorts of things, but with a little planning, your drawers can feel much more orderly.
Drawer Organizers
Everyone has that wretched "everything" drawer filled with scissors, random envelopes, and soy sauce packets. Use utensil trays, small plastic bowls or baskets, and drawer separators to keep everything in its place and easy to find.
Enjoy Your Kitchen!
After you're all done organizing your kitchen, get creative and pick a recipe you've been wanting to try out. Cooking with a clean canvas is always the best way!
Enjoy ample kitchen pantry space at 1st Lake's apartment communities, like the Artesia apartment community in Covington. The modern, state of the art kitchens at Artesia feature energy efficient appliances with double stainless steel sinks, multi-tone granite counter tops, and custom cabinetry.
If you're looking for a more spacious and modern kitchen to cook in and clean, check out the available metro New Orleans apartments from 1st Lake Properties!
---
College semesters are about to kick off across the Greater New Orleans Area! While some students will choose to live in dorms during their semester, the freedom and flexibility of apartment living can be a great change of pace for any college-goer! With several universities and colleges very close to multiple 1st Lake Properties, the commute time can be minimal and the privacy and peace of mind that comes with an apartment can be helpful for hitting the books during the upcoming semester! So, what's the big difference?
Dorm Living
While college dorms can offer the convenience of a centralized location and a built-in social structure, they can also be noisy, chaotic, confined, and restrictive. Beyond this, the cost of a meal plan for your dorm can be pricey, with many students not taking full advantage of it.
Lack of Privacy
Another aspect of dorm life that can be frustrating is the lack of privacy. The communal bathrooms, the long lines to do laundry, and the generally small, cramped quarters of a dorm room can be overwhelming. Beyond these hassles, those who live in dorms have to abide by visitation rules, which have restricted visiting hours and are enforced by the watchful eye of a Resident Advisor. All of this can add extra stress to a situation that is already quite a challenge!
Apartment Living
The freedom and autonomy that comes with apartment living is also head and shoulders above dorm living. With apartment living, students can be afforded many of the same benefits of a dorm without all the headaches and restrictions. With many apartment homes very near college campuses, proximity to school is not a problem, and commuting time is very quick! The built-in social structure of a college dorm is also present in an apartment home, with many of your neighbors in and around your building being young people and students themselves! With the added convenience of having a private bathroom, your own washer and dryer, and the spaciousness of a modern apartment home, the benefits of apartment living over dorm living are great.
Students in apartments are not subject to restrictive visitation hours or room inspections by housing staff. The options available to students are also far superior to the limited choices inherent in dorm living. Students get to choose their own living space based on price, location, number of bathrooms or even amenities such as an on-site pool, hot tub, or gym! Thinking of adding a furry friend to the family? We're pet-friendly!
Apartment living can also be much more peaceful and serene than the crowded and noisy atmosphere of a dorm. Students can relax and study away from noisy hallways and crowded classrooms, in a space all their own. Living in an apartment for the first time can also help a young person grow into a responsible adult as they learn the ins and outs of leasing agreements, utility payments, and other aspects of independent life that are crucial in adulthood!
Freedom, fun, happiness, and privacy are the key ingredients to making college a great experience, and why most students would much prefer apartment life over dorm life! If you're a student looking at living options for the upcoming semester, take the time to explore your options, weigh the pros and cons, and make college the best experience it can be. Oh and don't forget to ask about our student discounts!
---
It's almost back to school time here in the New Orleans area, but summer's not officially over until the fall equinox on September 22, 2017. Luckily, the greater New Orleans region offers plenty of opportunities for summer fun for the whole family.
Whether you've got kids that are going back to school in a few weeks or little ones that need entertaining no matter what the season, we've got a few ideas for summer activities your kids will love.
1. Go for a swim!
Our apartment communities are famous for their resort-like pools and water features. At Bella Ridge, located near the Elmwood shopping center, you can reserve a cabana at our large resort-style swimming pool. Relax, unwind, and catch some rays at our tanning ledge while the kids splash around. Our poolside delivery menu is available 7 days a week.
Residents of the Lake Towers, Regency Club, and Spring Brook apartments in Baton Rouge have a fun-for-all-ages water park right in their back yard with Blue Bayou. There are water slides, roller coasters, Ferris wheels, and plenty of ways to splish and splash all summer long.
2. Read a book!
Whether you have a book collection at home or would rather opt to check one out from the public library, reading a book together is always a fun family activity. Enhance the kid's summer reading list by finding stories that fit their interests. If the kids are old enough to read on their own, let everyone pick a book of their own and read silently together.
The companionship of having your family in the room can make even this quiet activity a cozy and relaxing one. It can also be fun to read a book aloud. Perhaps the family can take turns reading parts, or an adult can take the lead and handle the reading duties. However you choose to do it, reading not only enriches minds but can also be a lot of fun!
Going on a road trip this summer? There are several services, such as Audible Kids that have a great selection of quality literature for children. Download a few to your favorite device and either give your child some headphones, or play the book over your car's speakers while they play quietly.
3. Play make believe.
A classic and time-tested family activity is building a blanket fort. All it takes is a few chairs, some blankets, and maybe a few pillows or cushions to create a magical world for your little ones! Once nestled inside, your kids can read a book, play with toys, or simply let their imaginations wander.
Your new blanket fort is a perfect place for an indoor picnic or tea party on rainy or extremely hot summer days. Lay a tablecloth on the floor and the family can enjoy a fun lunch or tea and snacks together. Your kids will get a big kick out of being able to eat their afternoon snack inside a blanket fort!
4. Take the family fishing.
One of the great things about Louisiana is all the natural waterways we have that are perfect for summer activities like fishing. Residents of our New Orleans area apartments can enjoy fishing on Lake Pontchartrain, while residents of Audubon Gates in Slidell don't have to go far to take advantage of the St. Tammany Parish fishing pier.
Residents of our newest apartment community, Artesia in Covington, can take advantage of the nearby Tchefuncte River for all their fishing and boating desires.
5. Head to the park for a picnic.
The greater New Orleans area offers plenty of spots for summer picnics, playing Frisbee, or flying a kite.
The Lafreniere apartments in Metairie are located right at the main entrance of Lafreniere Park, and all other Metairie, Kenner, and River Ridge residents are located just a short drive from the beautiful City Park and Audubon Park in New Orleans.
6. Catch a baseball game.
A great way to spend a summer evening is to enjoy a baseball game with some delicious grilled food and friends. The New Orleans Baby Cakes minor league baseball team (formerly known as the Zephyrs) play all through the summer at the "Shrine on Airline" which is conveniently located on Airline Drive in Metairie, close to many 1st Lake Properties apartments. The Baby Cakes partner with many local organizations for fun promotional events throughout the summer, like Harry Potter Night, Elvis Night, and Wayne's World Night.
7. Watch a movie.
As the season of blockbusters, the summer is always a great time to go to the movies. It's air-conditioned, the popcorn is hot and buttery, and the movies are action-packed.
There are plenty of great options to go to the movies near our apartment communities in Metairie, Kenner, and River Ridge. The AMC Elmwood Palace has 20 theaters showing all the best summer blockbusters as well as the Clearview Palace for another great nearby option.
Where to relax after a summer day.
After you've spent the day full of fun activities, your entire family can relax and recharge in one of our 9,500+ apartment rentals in the greater New Orleans area.
Our pet-friendly apartment communities feature elaborate landscaping and ample storage space. Find your perfect home today!
---
Recently, Travel+Leisure magazine named New Orleans as one of the Top 15 Cities in the United States, but people aren't just visiting our vibrant city, they're moving here!
From 2010 to 2015, the number of millennial residents in the greater New Orleans area increased by 8.5%. This data comes from another recent article from Time magazine, which highlights the twenty-five cities millennials are migrating to.
So, why New Orleans?
While millennials are still moving to powerhouses like New York City and Los Angeles, there's been a major uptick in the 25-to-34 age populations of America's smaller major cities.
Many local officials believe the ever-growing entrepreneurial offerings and affordable housing market entice younger crowds to come. The area's festivals and social offerings, culinary selections, and proximity to regional attractions also appeal to the millennial audience.
New business confidence has ignited the tech scene, bringing in annual conferences like Collision and boosting New Orleans Entrepreneur Week attendance and programming tenfold.
With a festival happening almost every week, Mardi Gras, professional sports, and a world-class restaurant scene, New Orleans has it all! A decision to move to the Big Easy just got easier!
Ready to take the leap and move to New Orleans?
Check out all of our apartments in the New Orleans area.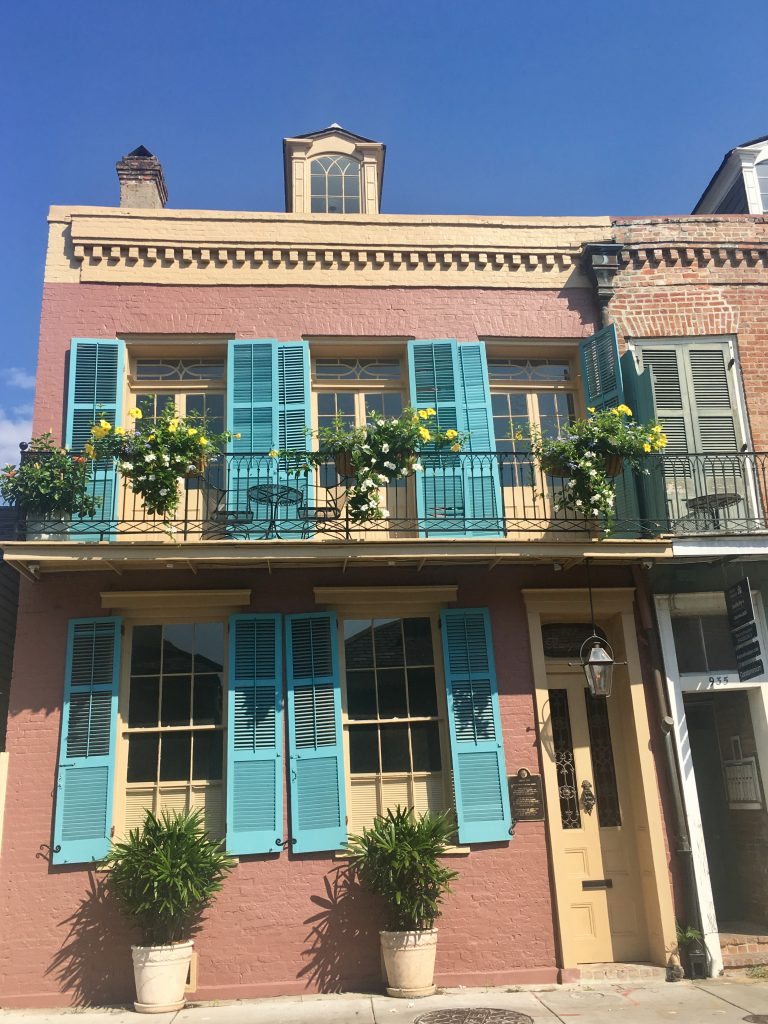 ---
The greater New Orleans area offers plenty of opportunities for summer fun. One of the best ways to enjoy the outdoors during summertime is a picnic. Whether you're planning a family reunion potluck picnic or a romantic picnic date, there are numerous idyllic picnic spots near our apartments to enjoy an outdoor meal. Here are a few of our favorites.
Fontainebleau State Park
Residents of Grand Palms in Mandeville love having easy access to the natural beauty found at Fontainebleau State Park. The nature trails offer hiking opportunities, and the cabins and lodges are a great staycation getaway. Grab a spot under one of the Spanish moss covered ancient oak trees, or pick a picnic location overlooking Lake Pontchartrain.
Covington Trailhead
Having a picnic at the Covington Trailhead will feel like you've taken a trip back in time. Located near downtown Covington and close to Artesia, our newest luxury apartment community, the Covington Trailhead resembles an old-fashioned railroad station. The venue hosts numerous community events, including the Covington Farmers Market every Wednesday, the popular Rockin' the Rails concert series during the spring and fall, and the Covington Art Market, which takes place on the first Saturday of every other month. There are rest rooms and water fountains onsite, and the grassy knoll here is an ideal picnic spot.
Lafreniere Park
Conveniently located close to many of our Metairie apartments, Lafreniere Park is an urban oasis. The apartment communities of Wildflower, Breckenridge, and White Water Creek are closest to the park, but with its location just off of Veterans Blvd, the park is easily accessible for all. Lafreniere Park offers 155 acres of outdoor fun, including plenty of beautiful picnic spots. You'll also find a Frisbee golf course and a Spray Park, which is open on the weekends for children ages 10 and under.
New Orleans City Park
Just a short trip from Park Oaks, Breakers, and Surf Rider apartments, New Orleans City Park is one of the largest urban public parks in the country. With 1,300 acres to explore, there are plenty of quiet spots for picnicking as well as covered pavilions available to rent for larger picnic gatherings. One of our favorite spots in City Park is Couturie Forest, which features trails perfect for bird-watching.
Laketown
For residents of Sugar Mill East and Sugar Mill West apartments, Laketown is just steps away. Situated on beautiful Lake Pontchartrain in Kenner, Laketown is also the home of Treasure Chest Casino and the Coconut Beach Sand Volleyball Complex, which is the largest sand sports complex in the United States. Picnic shelters are available for rent, or you can simply find a spot along the lake shore. A lighted pier also offers the perfect location for freshwater fishing.
John Slidell Park
Just a short drive from Audubon Gates apartments is John Slidell Park. The walking trails in this park are dog-friendly, much like our apartment communities. Here you'll find plenty of shade and benches for a nice picnic, as well as playgrounds for family fun.
La Salle Park
Many of our apartment communities in Elmwood are close to the scenic La Salle Park, including Sawmill Creek and Walnut Creek. The park is located right next to Zephyr Stadium and features a nature boardwalk, jogging path and even an outdoor environmental classroom, so there are lots of scenic spots perfect for a picnic.
Have a picnic at home!
Many of our New Orleans area apartments feature beautiful resort-style outdoor features onsite, so you won't even need to leave home to have a relaxing picnic outdoors. Explore all of our available apartments to find your perfect fit!
---