We've long known Louisiana is a great place to live, but in recent years, it's proven to be a great place to work as well. In an annual report from Site Selection, Louisiana received the No. 4 ranking for top state business climates. The most exciting aspect of this good news is that just six years ago, Louisiana ranked 25th in the same poll. Louisiana has made a huge leap forward in business in just a few short years, and New Orleans and its beautiful suburbs are a crucial contributor to that success.
The New Orleans metro area was also named the "biggest brain magnet" by Forbes Magazine, and a number of young professionals are moving to the area. Renting has become a clear choice for these newcomers, and if you're moving here to start a new job, we recommend checking out our moving resources and tips for your move to the New Orleans metro.
Take a closer look at some other exciting business and economic news in Jefferson Parish (where many of our 1st Lake Properties are located) and see how it measures up to Orleans Parish.
Economic Insights for Jefferson Parish
Source: Greater New Orleans Inc.
Key Facts
Jefferson Parish boasts acclaimed restaurants, a thriving arts scene, frequent festivals, large shopping destinations, and ample sports and outdoor activities
The New Orleans Zephyrs AAA baseball team plays in Jefferson Parish, and the New Orleans Saints training facility is in the parish as well
Jefferson Parish is home to the state's only TCP golf course
Wildlife and natural assets like Jean Lafitte National Park and Grand Isle are located within the parish
Large Corporations Based in Jefferson Parish
Ochsner Health System
East Jefferson General Hospital
Walmart Stores East
United Parcel Service, Inc.
Economic Insights for Orleans Parish
Source: Greater New Orleans Inc.
Key Facts
Orleans Parish incorporates New Orleans, a city known internationally for its history, culture, restaurants, music, and more
Large sports teams like the New Orleans Saints and the New Orleans Pelicans host their games within Orleans Parish
Several universities are located within the parish
Large Corporations Based in Orleans Parish
LSU Health Sciences Center New Orleans
Tulane University
Touro Infirmary
Caesars Entertainment Corporation
USDA National Finance Center
Together, these two parishes have contributed tremendously to Louisiana's success as an economic force in the United States. We're proud to call Louisiana home, and even prouder to have a strong presence in Jefferson and Orleans parishes.
---
Lease a stunning townhome in Kenner's coveted Gabriel Subdivision!
This custom home resides within a gated community just minutes from downtown New Orleans and the Metairie CBD. Centrally located near shopping centers and entertainment venues, Gabriel Subdivision is the ideal place to live.
Our Kenner townhome spreads over 2,400 sq. ft. with 3 bedrooms, 2.5 baths, a downstairs master, a double car garage, granite counter tops, a cozy fireplace, a beautiful sunroom, a tranquil courtyard and more.
---
Luxury 3 BR, 2.5 BA home in the prestigious Gabriel Subdivision in Kenner! Monthly rent: $2,895 Deposit: $2,895 on approved credit; prices subject to change. For questions and inquiries, call Pelican Bay Apartments at 1-866-742-1968 or email PelicanB@1st-lake.com.
---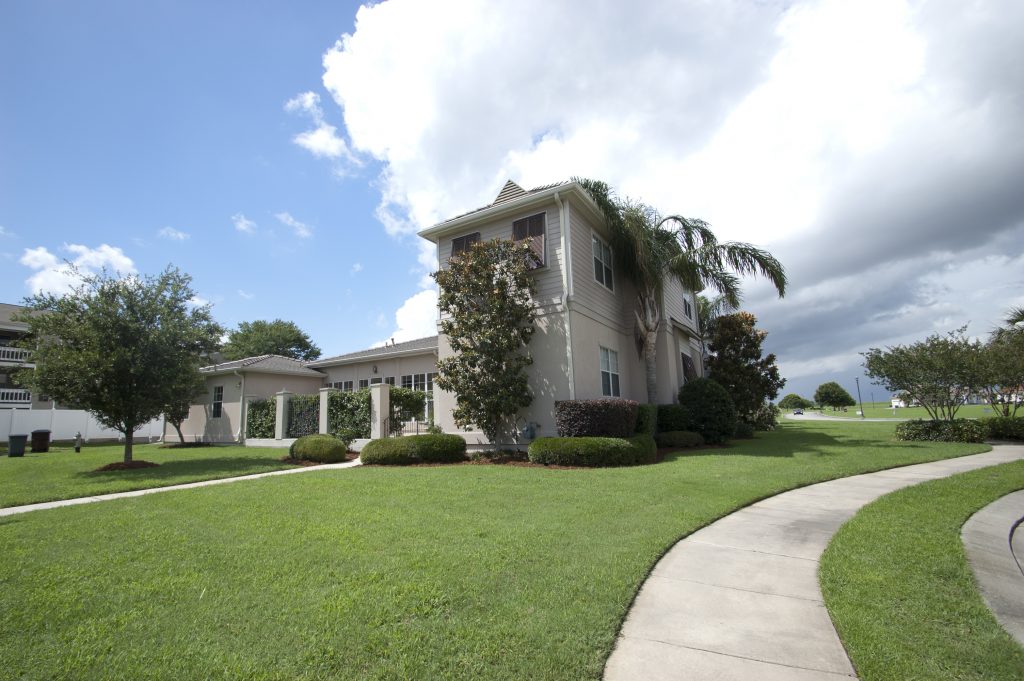 This home at 84 Palmetto, Kenner, LA, 70065, is a luxurious hideaway that will exceed your highest expectations in home living.
This home features amenities like: Gas Stove | Fireplace | Outside Entrance | Granite Coutnertops | Kitchen Island | Ample Cabinet Space | Pantry | Double Sink | Double Oven | 3 BR, 2.5 BA |Downstairs Master | Stand up Shower and Jacuzzi Tub | Large Walk-in Closet | Sun Room | Courtyard | Expansive Dining and Living Combo | Double Car Garage | Extra Driveway | Washer/ Dryer Hookups |End Townhome
---
---
---
There's an old saying that oysters are best during the months that end with "r." And while it's true oysters tend to be larger in the winter months when the weather is colder, these days, it really is just a saying – you can find fresh oysters any time of year in the greater New Orleans area (the "r" saying harks back to the days before suitable refrigeration and food storage). There are so many fantastic options for oysters in River Ridge, Harahan, Jefferson, Metairie, and Kenner. Who's hungry?
The Best Oysters Just Outside New Orleans

Acme Oyster House — 3000 Veterans Memorial Blvd., Metairie
A delicious local chain bursting with Cajun-Creole classics. Order the fried oysters and the Oyster Rockefeller soup, with a hint of Herbsaint.
Drago's Seafood — 3232 N. Arnoult Road, Metairie
This family-run restaurant is famous for its charbroiled oysters. They also have an extensive, separate gluten-free menu perfect for folks with food allergies.
Charles Seafood — 8311 Jefferson Highway, Harahan
Try the oyster platter with your choice of side. We'll be choosing the jambalaya grits.
Jaeger's Seafood and Beer Garden — 901 S. Clearview Parkway, New Orleans
Order the salted raw oysters or try their signature style, Oysters Jaeger. With interesting sides like stuffed Creole eggplant and stuffed mirliton, this restaurant lets you pick and choose a memorable meal.
Mr. Ed's Oyster Bar and Fish House — 3117 21st St., Metairie
The fried oysters are somewhat of a specialty here, although you can order 'em charbroiled and raw as well.
Deanie's Seafood — 1713 Lake Ave, Metairie
Crowd-pleasing seafood in Bucktown – and it's just around the corner from R&O's if you get a po-boy craving.
The Blue Crab Restaurant & Oyster Bar — 7900 Lakeshore Drive, New Orleans
Another Bucktown favorite with a beautiful waterfront location. Try the oysters on the half shell (though we also recommend the fried crab claw appetizer).
Harbor Seafood & Oyster Bar — 3203 Williams Blvd., Kenner
Head straight to the raw oyster bar at this low-key spot on Williams Boulevard… but if you're feeling brave, you can order the swamp platter, too, with alligator, frog, and turtle.
Dockside Seafood & Oyster Bar — 1820 Dickory Ave. Suite A, Harahan
Big, succulent charbroiled oysters are one of many excellent options at this Harahan site, offering generous portions of fresh Gulf seafood.
---
Whether you head to the Metairie Cemetery for a good scare, a little bit of history, or simply a calm, quiet place to reflect, there's so much to learn at this beautifully landscaped space along Old Metairie Road on Metairie Ridge. The cemetery dates from 1872, and it has housed wealthy and famous "residents" in the decades since. The cemetery features elaborate tombs; some are clustered together in a section known as "Millionaire's Row." More humble graves where less-affluent families have laid their loved ones to rest make up the remainder of the cemetery.
The History
The Metairie Cemetery features a lot of interesting history for Civil War buffs. In fact, two of the cemetery's largest burial sites were built specifically for veterans of the Civil War. You'll see a huge column featuring a statue of Thomas "Stonewall" Jackson as well as tombs for prominent Civil War figures like Jefferson Davis and Pierre Gustave Toutant-Beauregard.
The Architecture
The graves feature a mix of styles that show the cemetery's age. You'll see Italianate and Classical Revival styles as well as Gothic Revival. Statues, elaborate tombs, and simple graves all stand side by side in this beautifully landscaped graveyard, featuring meticulously clipped lawns and walkways that allude to the cemetery's former life as a horseracing track in the early 1800s.
Famous "Residents"
Here are just a few examples of the graves you'll see in Metairie Cemetery:
William Claiborne – d. Nov. 23, 1817; U.S. congressman, senator, and Louisiana governor
Alvin Copeland — d. March 23, 2008; created Popeye's Chicken and Biscuits
Eve Curie — d. Oct. 22, 2007; the daughter of famous scientist Marie Curie
Jefferson Davis — d. Dec. 6, 1889; the president of the Confederate States of America (note: Davis' remains were later transferred to Richmond, Virginia, but the tombstone remains)
Andrew Higgins — d. Aug. 1, 1952; inventor and shipbuilder who created the PT boats used during World War II
Louis Prima — d. Aug. 24, 1978; acclaimed jazz musician
For a full list, visit the Find a Grave website.
How to Get There
The cemetery is located at the junction of I-10 and Metairie Road and is technically in New Orleans city limits. From most of our New Orleans-area 1st Lake Properties, you'll simply take I-10 East to exist 231A for City Park Ave/Metairie Road. Cars are allowed inside the cemetery, which closes at 5 p.m.
---
Though it's just a short drive from Metairie, River Ridge, and downtown New Orleans, Rivertown in Kenner feels like you've traveled much farther to a quaint and picturesque village along the Mississippi River. In 2014, Rivertown was selected as a "USA Main Street" community for its charming historic district. Even though the area is small, it packs in a whole lot of things to do. Ready to make the (quick) trip to Rivertown? Here's what you'll find: 
Kenner Planetarium & Megadome Cinema
The 50-foot high, domed screen at the Kenner Planetarium & Megadome Cinema makes for an incredible viewing experience. Events like laser light shows and presentations related to astronomy will have your head in the stars. And at a cost of just $5-6 per show, it's an affordable, educational alternative to your usual action films or romantic comedies.
LaSalle's Landing
At the foot of the levee on Williams Boulevard, you'll find LaSalle's Landing, a historic spot that also offers stunning views of the Mississippi River. Flags from ten different countries along the levee represent all of the different nations who governed Louisiana at one time or another. At the top of the levee, you'll find yourself in a prime spot for watching ships cruise by, as well as paths for biking and walking. Fun fact: LaSalle's Landing was also where the first heavyweight boxing championship took place, way back in 1870. 
Castle Comedy Theatre
Work in a good laugh during your trip to Rivertown at Castle Comedy Theater, a small, intimate venue to enjoy up-and-coming acts or even take a comedy workshop. The space only seats about 80 people, so make sure to look into getting tickets in advance.
Rivertown Science Center
This science center is truly for people of all ages. Although there are special sections devoted to younger kids, older children and adults alike will enjoy features like a full-size NASA International Space Station prototype (fondly called "Kenner Space Station") – it's one of only two prototypes in existence today. The museum also features exhibits on minerals, insects, optical illusions, and waterways plus interactive components like a green screen to test your skills at forecasting the weather.
The Rivertown Theaters for the Performing Arts
Professional theatrical performances and musicals all happen at the Rivertown Theaters for the Performing Arts, a duo of theaters linked by a picturesque outdoor courtyard. Performances range from well-known stage productions like "How to Succeed in Business Without Really Trying" and "The Producers" to theater adaptations of films like "The Wizard of Oz" and "Shrek."
Farmers Markets and Other Events
Rivertown often holds seasonal events like Oktoberfest and a holiday market and craft show in addition to an ongoing farmers' market with produce, handicrafts, and more.
Rivertown Heritage Park
The 16-block historic district of Rivertown also includes the Rivertown Heritage Park, featuring a beautifully landscaped green space that often includes special events like movie screenings or live music. The park is only open to the general public on Saturday mornings from 11 a.m. until 3 p.m., so be sure to go on a Saturday morning to enjoy sights like a pond, covered bridge, and replicated turn-of-the-century buildings like an ice house and traditional blacksmith shop.
---