It's Monday in New Orleans and everywhere you go, Red Beans and Rice are what's being served. Dating back to the 19th century, New Orleanians and Louisianians alike have gathered around a large pot of Red Beans and Rice for Monday dinners. Traditionally, ham was served on Sundays in New Orleans and the leftover ham bone would be used the next day for flavoring. There are many ways to prepare a Red Beans and Rice dish. Some use sausage, some use pork, some with rice, and some don't use anything but the beans! No matter how it's cooked, you know it'll be good! 
When Governor John Bel Edwards signed his proclamation that Monday, March 22 will be a statewide Red Beans and Rice Day, we headed straight to Bobby Hebert's Cajun Cannon restaurant, where our residents get special discounts! If you're a resident of any 1st Lake Properties community, login to the resident portal to access your 15% off coupon!
Chef Karlton prepared two heaping servings of red beans with a bed of rice and a yummy roll. Following their staff's recommendation, we also got a plate of their fried chicken on the side. We loved their suggestion and learned the secret to their unique fried chicken – it was battered in fish fry!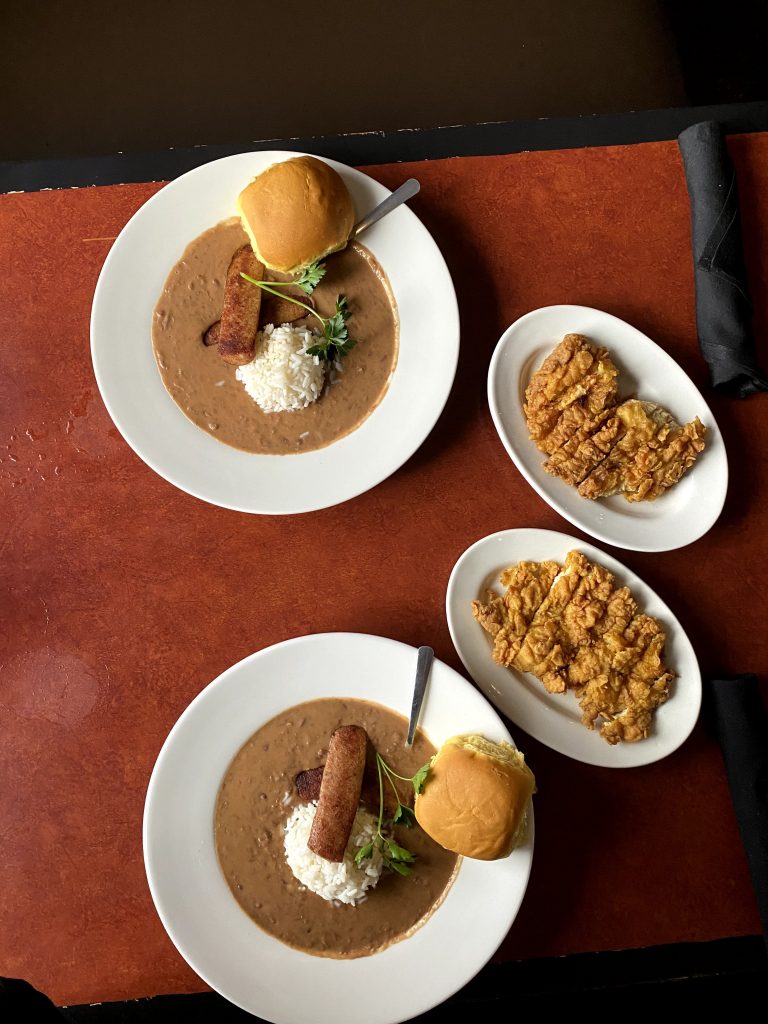 Looking for a smaller portion? Bobby Hebert's Red Beans and Rice is served as a side or appetizer! 
---