For first-time parents in New Orleans, there are many challenges to look forward to. One of those challenges is how to safely bathe your baby when it's cleaning time. And for an easy, stress free process, a baby bath tub is essential.
While some parents will be tempted to use the sink for their new baby for fear of a bath tub accident, using the sink carries risks as well. Using the sink can also be less hygienic, so it's important to weigh your options when it comes to caring for your newborn. The safest and best alternative is using a baby bath tub.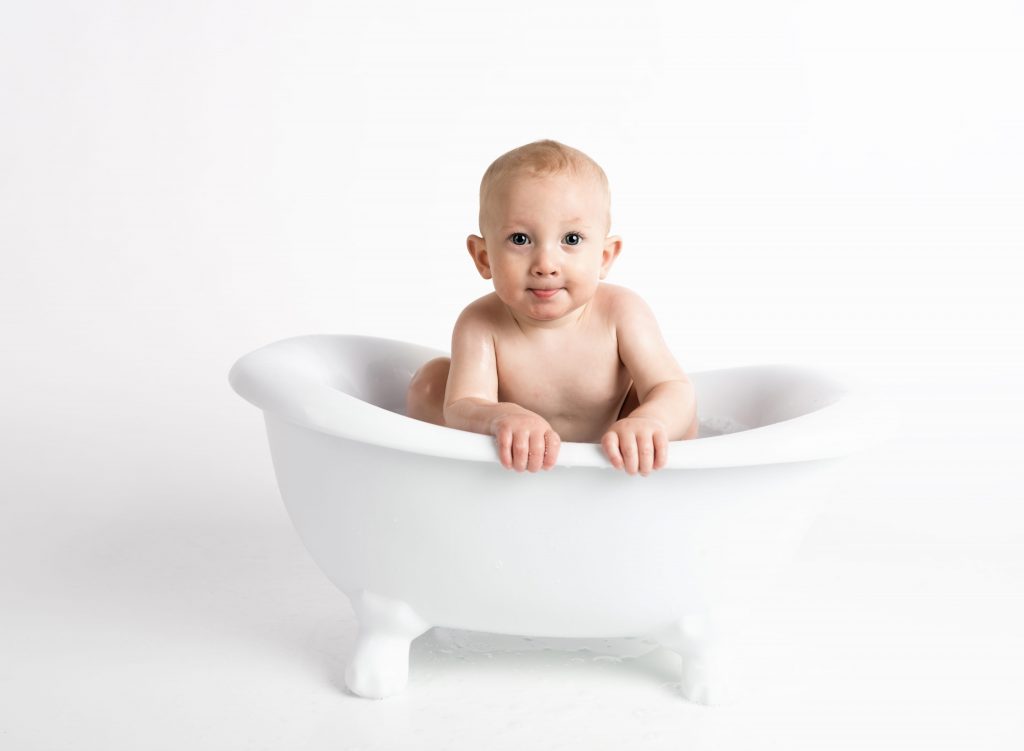 Why Use a Baby Bath Tub?
One thing that makes bathing a little easier is that babies who are only a few weeks old don't tend to get very dirty. Besides the potty accidents, food mishaps, and a little baby drool, they stay fairly clean and don't require much more than a good wash with a little warm water.
This makes bathing a quick process as long as you have the right setup. And while there are ways to bathe your baby safely in the shower or sink, a baby bath tub is fairly inexpensive and will give you peace of mind.
Which Kind Should I Get?
There are many types of baby bath sets available for sale, with some only costing around $20. You can even find cheaper versions by searching online retailers like Amazon or Ebay who sell unused baby bath tubs that may be surplus stock.
Several of these bath tubs are made to fit inside your kitchen sink. Others allow you to securely fit them into full-sized adult bath tubs.
One of the great benefits of using a baby bath tub is that they prevent slippage from your baby, and come with a contoured head rest that allows your child's head to remain above water level. Most of these tubs also contain a newborn sling and a drain plug.
Each different baby bath tub will have different features, but some include a digital thermometer that helps you set the water to an appropriate temperature, and sidewall drains that will expel dirty water throughout the bath. While these features are a bit pricier, the difference is fairly negligible. And you can compare prices in stores and online to get a good deal.
When Should I Buy a Baby Bath Tub?
The first few weeks after giving birth could be very tiring, so it's important to prepare in advance and buy a baby bath tub along with the necessary accessories that are required to bathe your newborn.
A specialized bath tub will help you avoid the hassle of bending or squatting. It's also extremely helpful for mothers who have had a Cesarean section, and will also prevent you from wasting water.
There are plenty of bath tubs that are available in the market, but you should consider buying one that's ideal for your baby. Tubs made out of BPA-free materials are a good choice. Also look for slip-resistant tubs and those equipped with a digital thermometer.
Once your baby crosses 6 months of age, it may be necessary to switch to a larger type of bath tub. Most importantly, make sure you read product reviews online when looking for good variations of baby bath tubs. The most expensive tub may not always be the best one, so do your research well before you make a purchase!
In the end, keeping your baby safe and hygienic is key. Once your weigh your options and decide which type of baby bath tub is right for you, the peace of mind it offers will be well worth the little bit of extra money!
---