Working from home isn't a new concept but with the recent pandemic, it has become more common. At 1st Lake Properties, some of our communities feature spaces that are perfect for setting up an at home office. We want to share a few tips on how to create a functional home office – plus how to stay focused when you're home!
Creating the Right Home Office Environment
Find the right spot in your home. The first step to creating a productive working environment is to dedicate a spot in your home. A sunroom, a spare bedroom, a kitchen counter, or a dining room table are all great areas!
Get organized! Organization is perhaps the largest component to working from home successfully. Make sure your home office is stocked with all the things you'll need throughout the day – pens, paper, chargers, Post-Its… whatever is important for you to succeed.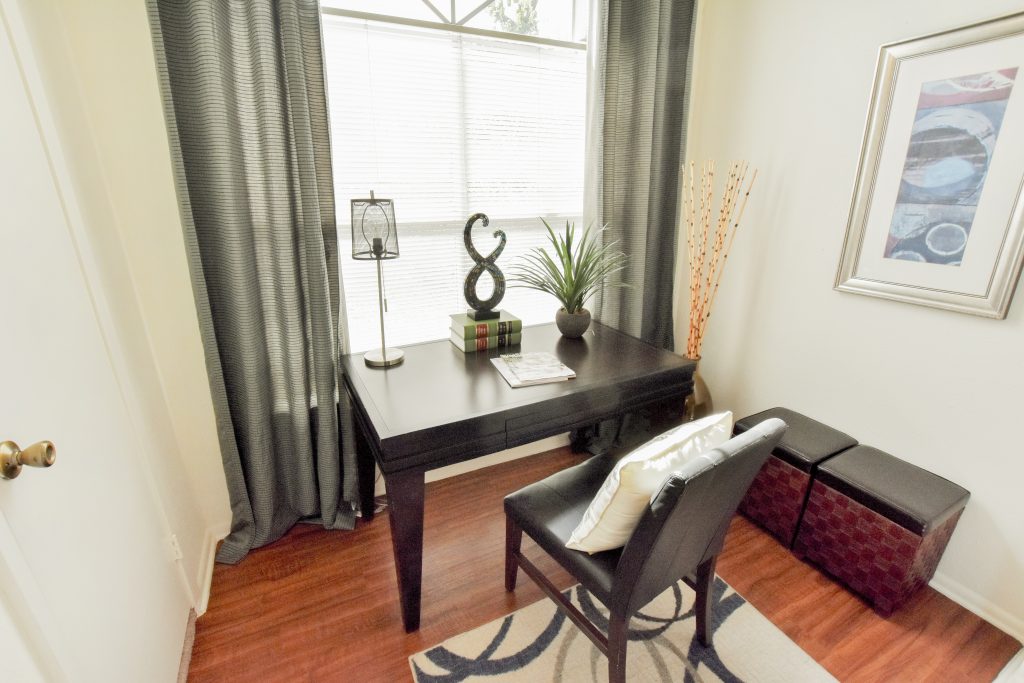 Invest in a good chair. Rather than balancing your computer on your lap as you sit on the couch (sound familiar?) look into finding an office chair with proper ergonomic support. Your back – and productivity – will thank you.
Prioritize good lighting. Working from home means you can choose an area of your home that offers a good balance of natural light. Adding attractive desk or table lamps creates a sense of ambience while also helping you to avoid straining your eyes. 
How to Stay Focused When You Work from Home
Treat it like a normal office day. One of the ways you're able to be so productive at the office is the natural structure that the office environment creates. Try to mimic it at home by setting specific times for your breakfast and lunch rather than grazing in front of your computer all day.
Keep your family and friends in the loop. Your family and friends might be tempted to chat or plan to get together while you're working from home. Of course, it makes sense to take advantage of work-from-home flexibility, but you can gently remind people that even though you're at home, you're still working.
---