1 c.

 

packed shredded savoy cabbage

1

 

small apple

2

 

celery ribs

1 1/2 oz.

 

blue cheese

1/4 c.

 

coarsely chopped fresh flat-leaf parsley

1

 

shallot

3 tbsp.

 

olive oil

1 1/2 tbsp.

 

apple cider vinegar

1/2 tsp.

 

sugar

salt

pepper
Ingredients
Preheat grill to medium-high.
Combine hot sauce, butter, and ketchup in a bowl; reserve 1/4 cup mixture. Add chicken to remaining mixture and toss to coat. Marinate, 20 minutes. Remove chicken from marinade; discard marinade.
Grill chicken, covered, until the internal temperature reaches 165 degrees F, 5 to 7 minutes per side. Grill buns until lightly toasted, 1 to 2 minutes. Spread dressing on buns.
Serve chicken topped with

 

Blue Cheese-Apple Slaw

 

(directions below) and drizzled with reserved sauce between buns.
To make the slaw:

 

Combine all ingredients in a large bowl.
Corn on the Cob with Spicy Butter
Corn on the cob is a quick & easy favorite. Here is a simple recipe for a classic appetizer via Good Housekeeping.
Ingredients
1

 

stick butter (no substitutions)

1/2 tsp.

 

smoked paprika

tsp.

 

cayenne (ground red pepper)

12

 

small ears corn
Directions
In medium bowl, mix butter, paprika, and cayenne until well blended. Spoon into serving bowl; cover and refrigerate until ready to serve.
Heat 8-quart covered saucepot of water to boiling on high. Add corn and return to boiling. Reduce heat to low; cover and simmer 5 minutes. Drain well. Place on large platter; serve hot with spiced butter on the side.
Cutaway Blueberry Pie
There aren't many things more American than a good ol' slice of pie!
Ingredients 
5 cups blueberries
3/4 cup granulated sugar
1/4 cup cornstarch
1 tablespoon lemon juice
1/4 teaspoon salt
Directions
In a large bowl, toss ingredients.
Pour filling into 9-inch pie plate lined with 1 store-bought or homemade pie crust, dot with 3 tablespoons butter, then add top crust; crimp and bake at 400°F on rimmed baking sheet for 1 hour or until bubbling.
Homemade Guacamole
To conclude, our last recipe takes a tip from the folks south of the border. Guacamole is a simple, absolutely delicious addition to any gathering. We're sure it'll be gone soon after you place it on the table.
Ingredients
3 medium ripe avocados, peeled and cubed

1 garlic clove, minced

1/4 to 1/2 teaspoon salt

2 medium tomatoes, seeded and chopped, optional

1 small onion, finely chopped

1/4 cup mayonnaise, optional

1 to 2 tablespoons lime juice

1 tablespoon minced fresh cilantro
Directions
Mash avocados with garlic and salt. Stir in remaining ingredients.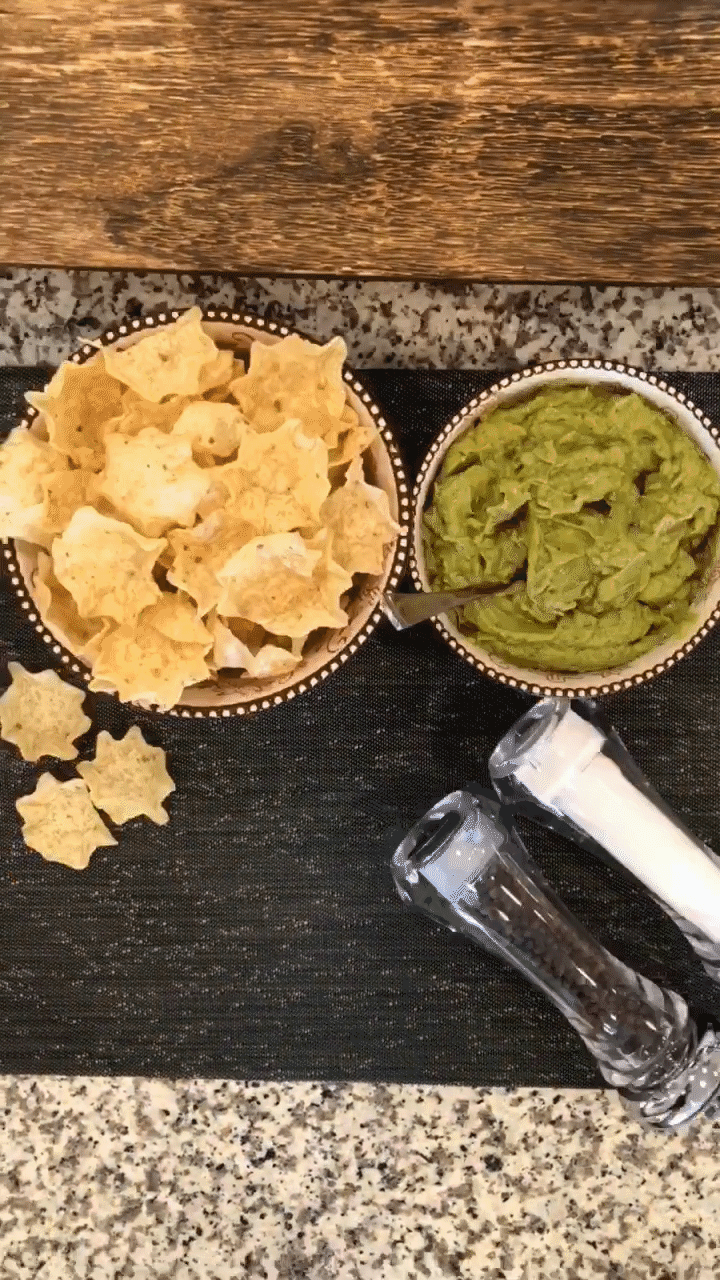 Now that you have a few great recipes for Independence Day, all that's left for you to do is prepare and enjoy the great company!
*Recipes from Good Housekeeping and Taste of Home.