It's hard to decide which summer month is hottest in Louisiana, but August is usually in the running. When it's this hot, there's nothing better than a dip in the pool. Unless it's a refreshing poolside drink, of course.
We've decided to combine the two best summer activities into one, with a list of recipes for some delicious poolside beverages. Read on to learn 4 simple recipes that will keep you cool by the pool!
Sparkling Blueberry Lemonade
via DinnersDishesandDesserts.com
A simple summer twist on a classic recipe:
Serves: 6
Prep time: 10 mins
Ingredients:
1 cup water
½ cup sugar
1 can Ocean Spray Sparkling Blueberry Pomegranate juice
1 cup freshly squeezed lemon juice (about 8 lemons)
3 cups seltzer water
Directions:
In a small saucepan over medium-low heat, combine the water and the sugar to create a simple syrup. Stir until the sugar has dissolved. Let it simmer for about 10 minutes until it thickens slightly. Pour in a cup, and let it chill.

After the sugar has chilled, in a pitcher, combine the lemon juice, seltzer water, and the blueberry juice. Add in the simple syrup to taste. Serve over ice, with fresh blueberries to garnish.
Piña Colada Smoothie (Non-Alcoholic)
Everyone can get in on SkinnyMs.'s non-alcoholic version of a drink so good, pop songs have been made about it:
Ingredients:
1 cup lite coconut milk
2 cups pineapple chunks
2 tablespoons honey, optional
Enough ice to make it slushy
Directions
Add all ingredients to a blender, blend well, and serve.
Cucumber-Mint Water
Drinking plenty of water is a good idea in hot weather. Southern Living turns that bit of common sense into a stroke of brilliance by adding a few crisp, refreshing ingredients:
Ingredients:
12 slices of cucumber
4 slices of lime
4 large sprigs of mint
28 ounces of water
Directions:
Combine the cucumber, lime, and mint in a 32-oz. Mason jar. Muddle until lightly crushed.
Add the water; seal and shake for 30 seconds to combine.
Serve over ice. The infusion will keep in the refrigerator for up to 24 hours.
Authors' note: Use filtered tap water or bottled spring water for the freshest-tasting results.
Rum & Tonic (An After-the-Pool Treat)
We'll finish this list off with a simple cocktail recipe from Food & Wine that will help you settle into the warm summer evenings:
Ingredients:

Ice
2 ounces white rum
5 ounces chilled tonic water
2 dashes of lemon

bitters
1 lemon wheel, for garnish
Directions:
Fill a chilled highball glass with ice.

Add rum, tonic water and lemon bitters and stir well.

Garnish the drink with the lemon wheel.
Stay Cool by the Pool with 1st Lake!
Find the perfect poolside for you at one of our properties, and enjoy the rest of the summer with 1st Lake!
---
How are you spending this year's 4th of July? Hopefully, you'll be taking advantage of the summertime: cookouts, pool parties, and hanging with friends in the park. If that list sounds similar to your Independence Day plans, this is the post for you!
We've put together a short list of 4th of July recipes to make use of for your 4th of July gathering. Read on for 4 recipes that will guarantee a happy (and full) crowd!
Grilled Buffalo Chicken Sandwiches
It's hard to go wrong with chicken, especially if it's part of a sandwich. This recipe from Good Housekeeping is sure to please as a main course:
Ingredients
Blue Cheese-Apple Slaw
1 c.

packed shredded savoy cabbage

1

small apple

2

celery ribs

1 1/2 oz.

blue cheese

1/4 c.

coarsely chopped fresh flat-leaf parsley

1

shallot

3 tbsp.

olive oil

1 1/2 tbsp.

apple cider vinegar

1/2 tsp.

sugar

salt

pepper
Ingredients
Preheat grill to medium-high.
Combine hot sauce, butter, and ketchup in a bowl; reserve 1/4 cup mixture. Add chicken to remaining mixture and toss to coat. Marinate, 20 minutes. Remove chicken from marinade; discard marinade.
Grill chicken, covered, until the internal temperature reaches 165 degrees F, 5 to 7 minutes per side. Grill buns until lightly toasted, 1 to 2 minutes. Spread dressing on buns.
Serve chicken topped with

Blue Cheese-Apple Slaw

(directions below) and drizzled with reserved sauce between buns.
To make the slaw:

Combine all ingredients in a large bowl.
Corn on the Cob with Spicy Butter
Corn on the cob is a quick & easy favorite. Here is a simple recipe for a classic appetizer via Good Housekeeping.
Ingredients
1

stick butter (no substitutions)

1/2 tsp.

smoked paprika

tsp.

cayenne (ground red pepper)

12

small ears corn
Directions
In medium bowl, mix butter, paprika, and cayenne until well blended. Spoon into serving bowl; cover and refrigerate until ready to serve.
Heat 8-quart covered saucepot of water to boiling on high. Add corn and return to boiling. Reduce heat to low; cover and simmer 5 minutes. Drain well. Place on large platter; serve hot with spiced butter on the side.
Cutaway Blueberry Pie
There aren't many things more American than a good ol' slice of pie!
Ingredients
5 cups blueberries
3/4 cup granulated sugar
1/4 cup cornstarch
1 tablespoon lemon juice
1/4 teaspoon salt
Directions
In a large bowl, toss ingredients.
Pour filling into 9-inch pie plate lined with 1 store-bought or homemade pie crust, dot with 3 tablespoons butter, then add top crust; crimp and bake at 400°F on rimmed baking sheet for 1 hour or until bubbling.
Homemade Guacamole
To conclude, our last recipe takes a tip from the folks south of the border. Guacamole is a simple, absolutely delicious addition to any gathering. We're sure it'll be gone soon after you place it on the table.
Ingredients
3 medium ripe avocados, peeled and cubed

1 garlic clove, minced

1/4 to 1/2 teaspoon salt

2 medium tomatoes, seeded and chopped, optional

1 small onion, finely chopped

1/4 cup mayonnaise, optional

1 to 2 tablespoons lime juice

1 tablespoon minced fresh cilantro
Directions
Mash avocados with garlic and salt. Stir in remaining ingredients.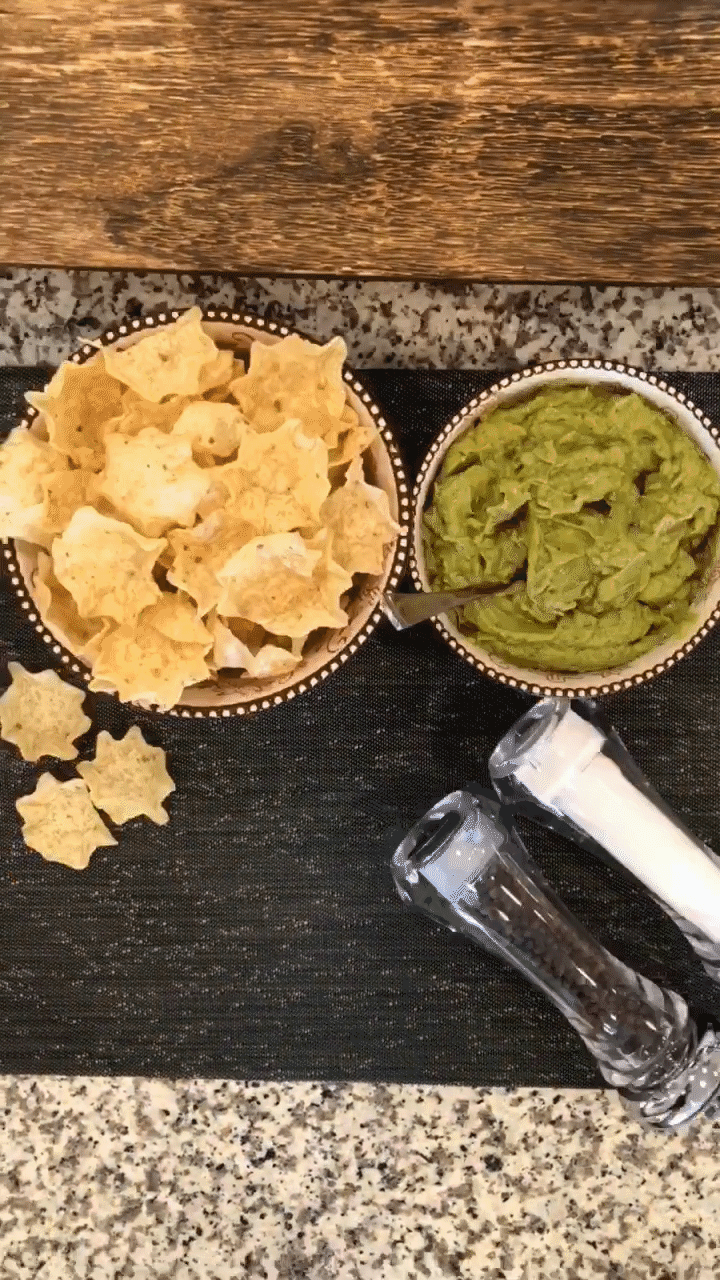 Now that you have a few great recipes for Independence Day, all that's left for you to do is prepare and enjoy the great company!
*Recipes from Good Housekeeping and Taste of Home.
---
Memorial Day weekend marks the beginning of summertime for many of us. We honor the lives of those who have fought for our freedom and spend time with friends and loved ones. It's a time of picnics, pool parties and cookouts, all of which have something in common: great food!
To help you prepare, we've put together a list of simple recipes that will be easy winners for any Memorial Day gathering, whether you're a host or just a participant. Read on for some delicious ideas that will help you spend less time in the kitchen and more time hanging out this Memorial Day weekend.
Taco Lime Grilled Chicken
Grilled chicken is sure to satisfy, and this recipe by Closet Cooking is an easy-to-make, delicious centerpiece for your Memorial Day gathering.
Ingredients
2 tablespoons

taco seasoning
1/4 cup lime juice (~2 limes)
1 pound boneless and skinless chicken breasts
Directions
Mix the taco seasoning and lime juice, cover the chicken in the mixture and optionally marinate for 30 minutes to over night.
Grill over medium-high heat until cooked through, about 3-5 minutes per side, let sit for 5 minutes and slice before enjoying!
Grilled Corn on the Cob
There are few side-dishes that say summertime more than corn on the cob. Try this delicious recipe by Blissful Basil for a tasty twist on a classic recipe.
Ingredients
4

ears of corn

2

tablespoons

virgin coconut oil

smoked paprika, to taste

1

lime, cut into wedges

handful of fresh cilantro, chopped

Sea salt, to taste

Freshly-ground black pepper, to taste
Directions
Heat grill over high until hot.

If you want a bit of a char on the corn, pull back a few of the husks on each ear of corn. Place the corn directly on the grill, cover, and grill for 15 to 20 minutes or until the husks are charred on all sides, rotating occasionally. Remove and let cool until they can safely be handled.

Remove the husks and silk from each ear of corn. You can either discard the husks completely or fold them back to use as handles.

Use a pastry brush or your hands to spread the coconut oil over each ear of corn. Place the corn on a serving platter, sprinkle with the smoked paprika, spritz with the fresh lime juice, sprinkle with cilantro, and season with sea salt and black pepper. Serve.
Stove-Top Macaroni & Cheese
It's not a real cookout if there's no mac n' cheese! This recipe for easy macaroni & cheese by Genius Kitchen requires only 30 minutes and serves 6.
Ingredients
Directions
Cook macaroni according to package directions.
In medium saucepan, melt butter over medium heat; stir in flour, and cook for 3-5 minutes stirring constantly to form a roux; add salt and pepper; slowly add milk, stirring well after each addition.
Cook and stir until bubbly.
Stir in cheese a small amount at a time until fully melted.
Drain macaroni; add to cheese sauce; stir to coat.
Flag Fruit Dessert
This ingenious dessert by Family Fresh Meals takes just a few minutes to prepare. It's also a relatively healthy option for a dessert dish.
Ingredients
5-6 cups of red fresh fruit (i.e. strawberries, cherries, raspberries)
2 cups of blueberries
3 cups of yogurt or white chocolate covered pretzels
Directions
Wash fresh fruit and dry.
Lay out fruit and pretzels to represent the flag stripes.
Place a small bowl of blueberries on the top left.
Now, Enjoy!
We wish you a great Memorial Day weekend, and hope these recipes make your gathering delicious!
---
As the days get longer and the weather gets warmer, you may want to celebrate the end of your winter hibernation by inviting family and loved ones over for a weekend gathering. Or maybe you've been asked to help out a friend hosting a backyard cookout. While events like these are joyful, important elements of our social lives, they also take some planning, which can be stressful. We're here to tell you it doesn't have to be that way!
We've put together some basic tips for hosting a great get-together, as well as a few easy recipes for keeping large groups of people well-fed and satisfied.
Basic Tips for Stress-Free Hosting
1. Simple is Better
There's no need to weigh down the atmosphere with painstaking details that – let's be honest – only you will notice. Keeping food, decor, and expectations casual will let all your guests know that everyone is just there to have a good time.
2. Make Food in Advance
It's a good idea to prepare as much food as you can before your guests arrive. You don't want anyone waiting around with an empty stomach for too long. This will also give you time to adjust if an unforeseen problem arises.
3. Only Clean What's Necessary
Cleanliness is a good thing, obviously. However, there's no need to deep clean your home in places where your guests will not be spending any time. Give your attention to bathrooms, the kitchen, and your living room. But don't sweat the small stuff: nobody will judge you if a throw pillow isn't fluffed.
Simple Recipes for a Stress-Free Gathering
Here are two easy, crowd-pleasing recipes from CDKitchen, a great online resource for simple dishes.
1. 25 Minute Meat Loaf
Ingredients
Meat:
3 pounds ground beef
1 teaspoon salt
1/2 teaspoon black pepper
4 tablespoons dry onion flakes
2 large egg, beaten
2 cups breadcrumbs
2 cans (8 ounce size) tomato sauce
Sauce:
2 cans (8 ounce size) tomato sauce
4 tablespoons brown sugar
4 tablespoons chopped fresh parsley
2 teaspoons Worcestershire sauce
Directions
Preheat oven to 450 degrees F.
For the meatloaf, combine the ground beef, salt, pepper, and onion flakes until just mixed. Add the beaten egg and breadcrumbs and mix well. Gently mix in the tomato sauce. Shape the meat into small oval loaves and place in a single layer in a baking dish (not touching each other if possible). Place the baking dish in the oven and bake for 20 minutes at 450 degrees F. Drain off excess grease.
For the sauce, combine the tomato sauce, brown sugar, parsley, and Worcestershire sauce until well blended. Pour the sauce over the meatloaves in the baking dish and bake for 5 more minutes or until meatloaves are cooked through. Serve hot or cold.
2. Roaster Oven Corn on the Cob
Ingredients
3 cups hot water
12 ears corn on the cob, shucked
Directions
Place a rack in the bottom of an 18-quart roaster oven. Add the water. Cover and heat to 400 degrees F for 20 minutes. Place the shucked corn on the rack. Cover, and let the corn cook for 25-30 minutes or until tender. To keep the corn warm during serving, reduce the roaster oven temp to 300 degrees F.
3. Potato Onion Tomato Curry
Ingredients
4 potato, cut into cubes
2 onion, cut into cubes
1 bay leaf
1 piece (1 inch size) finely chopped ginger
4 green chiles, sliced lengthwise
1/2 teaspoon panch phoron
1/2 teaspoon red chili powder
2 chopped tomato
1/2 teaspoon turmeric powder
2 whole red chiles
salt, to taste
1/2 teaspoon sugar
2 bunches chopped cilantro
2 cups water
Directions
For seasoning: Heat oil. Add panch phoron, bay leaf and whole red chili. Fry for 30 seconds. Add potato and onion. Fry for a few minutes. Add salt, turmeric powder and red chili powder. Fry for a few minutes. Add chopped tomatoes, salt and sugar. Fry for few minutes. Add water and cook till potatoes are cooked properly and gravy just thickens. Remove from heat. Garnish with chopped cilantro leaves and serve with roti, puri or paratha.
---
This Sunday, February 4, is the big game, and although we wish the Saints were suiting up to play, we know the matchup between New England and Philadelphia will be an exciting one! If you're hosting a game day viewing party in your 1st Lake home and feel overwhelmed with what to cook for your guests, start here! We've rounded up our favorite appetizer and snack recipes from New Orleans' most celebrated chefs so you can add a little Louisiana to your football watching party this weekend.
Creole Quesadillas from Chef John Folse
Now that crawfish are back in season, we can't think of a better way to incorporate them into your game day offerings than in a melty, cheesy, and oh so spicy quesadilla. This recipe from Chef John Folse will certainly score you some big flavor points.
Ingredients:
1 pound fresh crawfish tails
½ cup butter
1 cup sliced green onions
2 tbsps minced garlic
½ pound wild oyster mushrooms
½ pound sliced button mushrooms
½ pound Chanterelle mushrooms
1 tbsp fresh thyme leaves
2 tbsps chopped cilantro
1 cup diced Creole tomatoes
½ cup diced yellow bell pepper
½ cup diced red bell pepper
1 tbsp Creole seasoning
salt and black pepper to taste
hot sauce to taste
8 large tortilla shells
1 pound grated Monterey Jack cheese
Instructions:
Preheat oven to 375 degrees F. You may wish to substitute shrimp, crab or even chicken if crawfish is unavailable in your area. In a large cast iron skillet, melt butter over medium-high heat. Add green onions, garlic, and mushrooms. Sauté 3-5 minutes or until mushrooms are wilted. Add crawfish, thyme, cilantro, tomatoes and bell peppers. Continue to sauté until juices are rendered and liquids have almost completely evaporated approximately 10 minutes. Season to taste using Creole seasoning, salt, pepper and hot sauce. Place the tortilla shells on a large cookie sheet and sprinkle with a small amount of Monterey Jack cheese. Top with a portion of the crawfish stuffing and more of the Monterey Jack cheese. Fold each tortilla in half and bake 7-10 minutes or until cheese is melted and tortillas are slightly crisp but not over-browned.
Dooky Chase's Shrimp Gumbo by Chef Leah Chase
The Queen of Creole Cooking, Leah Chase, shared her world famous gumbo recipe with The Food Network so you can make your guests feel like they're dining at Dooky Chase in your 1st Lake living room! The weather will be a little chilly this Sunday, and a big pot of gumbo is a great way to warm up the football crowd.
Ingredients:
1/2 cup peanut oil
4 tablespoons flour
1 cup chopped onions
1 pound small white shrimp (30/40), peeled and deveined
8 ounces Creole hot sausage, cut into bite-size pieces
8 ounces smoked sausage, cut into bite-size pieces
8 ounces beef stew meat, cubed
8 ounces smoked ham, cubed
6 chicken wings, cut in half
1 tablespoon file powder
1 tablespoon paprika
1 tablespoon salt
2 dozen oysters, with their liquid
1/4 cup chopped parsley
3 cloves garlic, minced
1 teaspoon ground thyme
Instructions:
Heat the oil in a skillet over low heat and add the flour to make a roux, browning until golden about 3 minutes. Add the onions and cook over low heat until the onions wilt about 4 minutes.
Put the shrimp, sausages, stew meat and ham in a 5-quart pot over medium heat. Pour the onion mixture over the ingredients and add 3 quarts water, the chicken wings, file powder, paprika, and salt. Bring to a boil and cook for 30 minutes or until broth reaches desired thickness.
Add the oysters, parsley, garlic, and thyme. Lower the heat and cook until the shrimp is pink, about 10 minutes more, before serving.
Bacon Wrapped Dates by Chef Emeril Lagasse
Bacon is always a crowd pleaser in our book! Chef Emeril Lagasse's Bacon Wrapped Dates are a tasty and perfectly-portioned appetizer to serve before the game begins. These individually served treats are the perfect blend of salty and sweet, and they'll complement those commercial breaks nicely.
Ingredients:
24 Medjool dates
24 Marcona or whole roasted almonds
4 ounces honey goat cheese
12 slices very thin bacon
Instructions:
Preheat the oven to 400 degrees F. Line a baking sheet with parchment paper.
Slice the dates lengthwise, on one side only, and remove the pit. Place an almond inside each date. Spoon about 1 teaspoon of goat cheese into the other side of the date and press both sides together to close.
Cut each slice of bacon in half. Wrap each date with a slice of bacon and secure it with a toothpick.
Transfer the dates to the parchment paper lined baking sheet and bake for 10 minutes. Remove the baking sheet from the oven, take out the toothpick and turn the dates over. Bake for another 10 minutes or until the bacon is crisp on both sides.
Remove from the oven and transfer to a paper towel-lined plate and let cool for 3 to 5 minutes before serving.
---