On Thursday, December 17 from 4 p.m. until 7 p.m., you'll be shopping in a Winter Wonderland with our special edition of the monthly Citrus Creek Apartments farmers market. This outdoor market, located at our Citrus Creek property in the heart of River Ridge and Elmwood, features more than 20 local vendors serving up handmade products like organic soaps, homemade dog treats, local honey, and so much more.
Citrus Creek Holiday Market
With something for the entire family, this special holiday market features all the standout components of our previous events – locally made crafts, specialty foods, and gift items, plus guided tours of the Citrus Creek property – in addition to a little holiday magic. Here's what you can expect during this special holiday farmers market:
We'll be showing a holiday movie in the theater room during the market
Two festive light poles will illuminate the market
Kids (and kids at heart) can write letters to Santa with provided supplies
We've partnered with an adjacent Christmas tree lot and are excited to offer special discounts on trees purchased during the market
A live band will provide festive holiday music
Our elves worked extra hard to provide one last facet of holiday fun: snow! We'll have a small area of snow that measures about 3-4 feet. It's not exactly a white winter, but it's certainly a great photo opportunity.
Here's a glimpse at the vendors and products you'll find at the holiday market:
Fleur de Art
Handmade soaps
Local honey and produce
Pickles and pepper jelly
Handcrafted shaving products
Homemade tea cakes
Candles
Gelato
Pet food and treats
Landscape plants and materials
Chocolate-covered fruits
Reclaimed wood home decor
Succulents
Jewelry
To best prepare for the event, plan to bring cash. Although some vendors accept cards, we recommend having cash as well for easy, seamless transactions. And while festive attire certainly isn't required, feel free to wear your favorite holiday sweater or reindeer antlers. We hope to see you there!
---
Ideally, Thanksgiving is about spending time with loved ones and reflecting on all we're grateful for. In reality, it's often a time of major stress: did we bake enough dinner rolls? Does this side dish go well with turkey? Why is the gravy so lumpy?
While there's not much to do for last-minute disasters besides take a long, deep breath, you can prepare yourself and your space in advance to ensure a successful holiday.
Take Stock of Your Kitchen
Simple tasks like checking expiration dates on your spices or counting how many usable plates you have can save you from last-minute mad dashes to the store on the big day. Make an ongoing list that outlines what you need, then plan on a shopping trip where you can purchase everything all at once.
Remember to check in on other dining necessities: ample utensils, wine glasses, dish-washing liquid, and paper towels can all be the difference between a seamless evening and a stressful one.
Consider an Easygoing Menu
Try to plan a menu that doesn't rely on being served hot or cold. Dishes like wild rice salad, pecan or pumpkin pies, and even the turkey itself can be served at room temperature, hot, or cold, so no matter where you need to store them, you'll ensure they taste delicious.
But What About the Bird?
A huge turkey is often the star of a Thanksgiving menu — but it doesn't have to be! You can forego the fowl in its whole form and try dishes like a satisfying turkey pot-pie, roasted turkey breasts, or turkey osso bucco. If you insist on a full turkey, here are a few space-saving tips:
Use it as an opportunity to clean the fridge and get rid of any odds and ends you simply won't use
Defrost a frozen turkey in a refrigerator over the course of several days once your fridge is clean
Or, defrost and brine your turkey at the same time using a cooler on your balcony or patio
Gear Up for Guests
Even if your out-of-town visitors have plans to stay elsewhere, you may want to consider preparing a guest room – just in case. Purchase a few travel-size toiletries so guests don't have to use yours. Place items like toothpaste, a razor, a new bar of soap, and shampoo on top of a clean, colorful towel so guests will know it's theirs to use.
Put fresh sheets on the guest bed, and stack a couple of extra blankets nearby. Stocking up on toilet paper is a necessity; fresh flowers, magazines, and water bottles all placed in the room are bonus points for hosts looking to make a special impression. If you don't have a guest room, create an alternate space for guests to sleep with an airbed or even a feather mattress topper placed on the floor.
Yesterday's Halloween is Today's Thanksgiving
Scope out remaining Halloween sales to find decorative items and candy to have on hand for the Thanksgiving holiday. Often, candies have fall themes that are deeply discounted after Halloween – arrange them in a crystal bowl, and your guests can help themselves to bite-size treats leading up to the meal.
Post-Halloween sales are also a good time to purchase several pumpkins. These hearty gourds should last well through Thanksgiving and are a beautiful addition on the table, mantel, or on the front door.
We hope these tips will help you enjoy a peaceful, fun holiday. Happy Thanksgiving to all of our current and future residents at 1st Lake Properties! We are thankful for you!
---
We've long known Louisiana is a great place to live, but in recent years, it's proven to be a great place to work as well. In an annual report from Site Selection, Louisiana received the No. 4 ranking for top state business climates. The most exciting aspect of this good news is that just six years ago, Louisiana ranked 25th in the same poll. Louisiana has made a huge leap forward in business in just a few short years, and New Orleans and its beautiful suburbs are a crucial contributor to that success.
The New Orleans metro area was also named the "biggest brain magnet" by Forbes Magazine, and a number of young professionals are moving to the area. Renting has become a clear choice for these newcomers, and if you're moving here to start a new job, we recommend checking out our moving resources and tips for your move to the New Orleans metro.
Take a closer look at some other exciting business and economic news in Jefferson Parish (where many of our 1st Lake Properties are located) and see how it measures up to Orleans Parish.
Economic Insights for Jefferson Parish
Source: Greater New Orleans Inc.
Key Facts
Jefferson Parish boasts acclaimed restaurants, a thriving arts scene, frequent festivals, large shopping destinations, and ample sports and outdoor activities
The New Orleans Zephyrs AAA baseball team plays in Jefferson Parish, and the New Orleans Saints training facility is in the parish as well
Jefferson Parish is home to the state's only TCP golf course
Wildlife and natural assets like Jean Lafitte National Park and Grand Isle are located within the parish
Large Corporations Based in Jefferson Parish
Ochsner Health System
East Jefferson General Hospital
Walmart Stores East
United Parcel Service, Inc.
Economic Insights for Orleans Parish
Source: Greater New Orleans Inc.
Key Facts
Orleans Parish incorporates New Orleans, a city known internationally for its history, culture, restaurants, music, and more
Large sports teams like the New Orleans Saints and the New Orleans Pelicans host their games within Orleans Parish
Several universities are located within the parish
Large Corporations Based in Orleans Parish
LSU Health Sciences Center New Orleans
Tulane University
Touro Infirmary
Caesars Entertainment Corporation
USDA National Finance Center
Together, these two parishes have contributed tremendously to Louisiana's success as an economic force in the United States. We're proud to call Louisiana home, and even prouder to have a strong presence in Jefferson and Orleans parishes.
---
Lease a stunning townhome in Kenner's coveted Gabriel Subdivision!
This custom home resides within a gated community just minutes from downtown New Orleans and the Metairie CBD. Centrally located near shopping centers and entertainment venues, Gabriel Subdivision is the ideal place to live.
Our Kenner townhome spreads over 2,400 sq. ft. with 3 bedrooms, 2.5 baths, a downstairs master, a double car garage, granite counter tops, a cozy fireplace, a beautiful sunroom, a tranquil courtyard and more.
---
Luxury 3 BR, 2.5 BA home in the prestigious Gabriel Subdivision in Kenner! Monthly rent: $2,895 Deposit: $2,895 on approved credit; prices subject to change. For questions and inquiries, call Pelican Bay Apartments at 1-866-742-1968 or email PelicanB@1st-lake.com.
---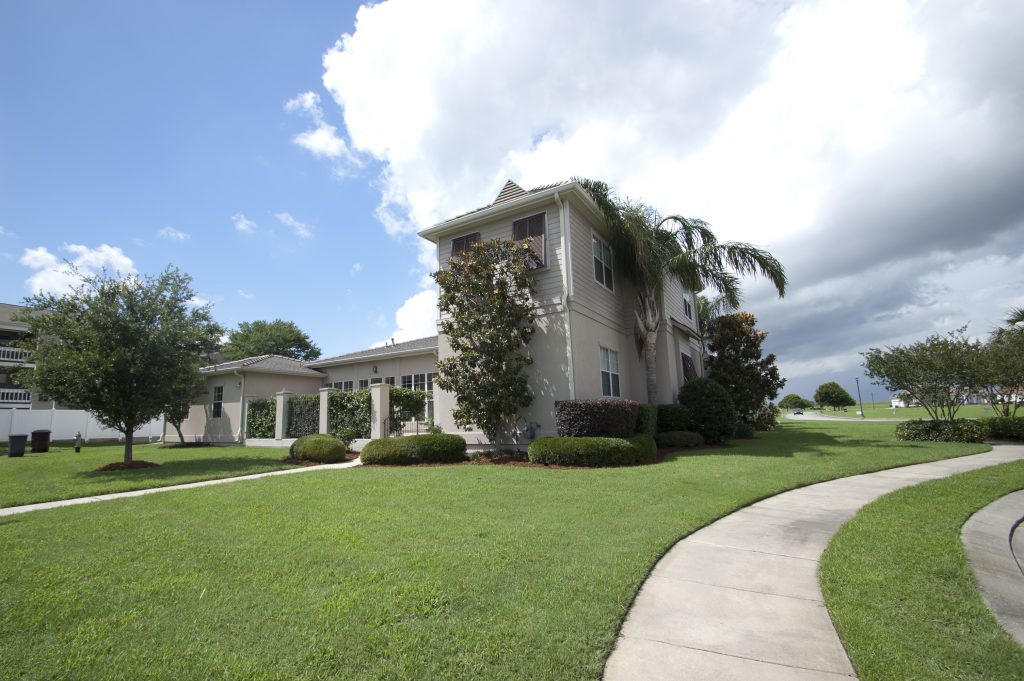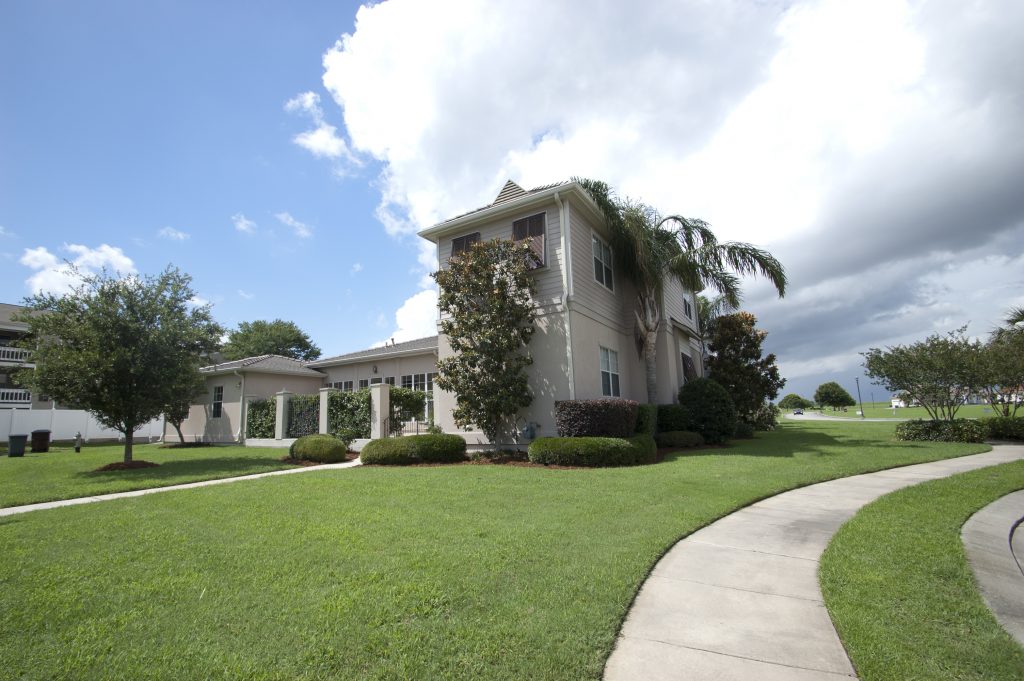 This home at 84 Palmetto, Kenner, LA, 70065, is a luxurious hideaway that will exceed your highest expectations in home living.
This home features amenities like: Gas Stove | Fireplace | Outside Entrance | Granite Coutnertops | Kitchen Island | Ample Cabinet Space | Pantry | Double Sink | Double Oven | 3 BR, 2.5 BA |Downstairs Master | Stand up Shower and Jacuzzi Tub | Large Walk-in Closet | Sun Room | Courtyard | Expansive Dining and Living Combo | Double Car Garage | Extra Driveway | Washer/ Dryer Hookups |End Townhome
---
---
---
Looking for the best oysters in River Ridge, Harahan, Metairie or Kenner? Then you've come to the right blog.
There's an old saying that oysters are best during the months that end with "r." And while it's true oysters tend to be larger in the winter months when the weather is colder, these days, it really is just a saying – you can find fresh oysters any time of year in the greater New Orleans area (the "r" saying harks back to the days before suitable refrigeration and food storage).
There are so many fantastic options for oysters in River Ridge, Harahan, Jefferson, Metairie, and Kenner. Who's hungry?
The Best Oysters Just Outside New Orleans

Acme Oyster House — 3000 Veterans Memorial Blvd., Metairie
A delicious local chain bursting with Cajun-Creole classics. Order the fried oysters and the Oyster Rockefeller soup, with a hint of Herbsaint.
Drago's Seafood — 3232 N. Arnoult Road, Metairie
This family-run restaurant is famous for its charbroiled oysters. They also have an extensive, separate gluten-free menu perfect for folks with food allergies.
Charles Seafood — 8311 Jefferson Highway, Harahan
Try the oyster platter with your choice of side. We'll be choosing the jambalaya grits.
Jaeger's Seafood and Beer Garden — 901 S. Clearview Parkway, New Orleans
Order the salted raw oysters or try their signature style, Oysters Jaeger. With interesting sides like stuffed Creole eggplant and stuffed mirliton, this restaurant lets you pick and choose a memorable meal.
Mr. Ed's Oyster Bar and Fish House — 3117 21st St., Metairie
The fried oysters are somewhat of a specialty here, although you can order 'em charbroiled and raw as well.
Deanie's Seafood — 1713 Lake Ave, Metairie
Crowd-pleasing seafood in Bucktown – and it's just around the corner from R&O's if you get a po-boy craving.
The Blue Crab Restaurant & Oyster Bar — 7900 Lakeshore Drive, New Orleans
Another Bucktown favorite with a beautiful waterfront location. Try the oysters on the half shell (though we also recommend the fried crab claw appetizer).
Harbor Seafood & Oyster Bar — 3203 Williams Blvd., Kenner
Head straight to the raw oyster bar at this low-key spot on Williams Boulevard… but if you're feeling brave, you can order the swamp platter, too, with alligator, frog, and turtle.
---