As the days get longer and the weather gets warmer, you may want to celebrate the end of your winter hibernation by inviting family and loved ones over for a weekend gathering. Or maybe you've been asked to help out a friend hosting a backyard cookout. While events like these are joyful, important elements of our social lives, they also take some planning, which can be stressful. We're here to tell you it doesn't have to be that way!
We've put together some basic tips for hosting a great get-together, as well as a few easy recipes for keeping large groups of people well-fed and satisfied.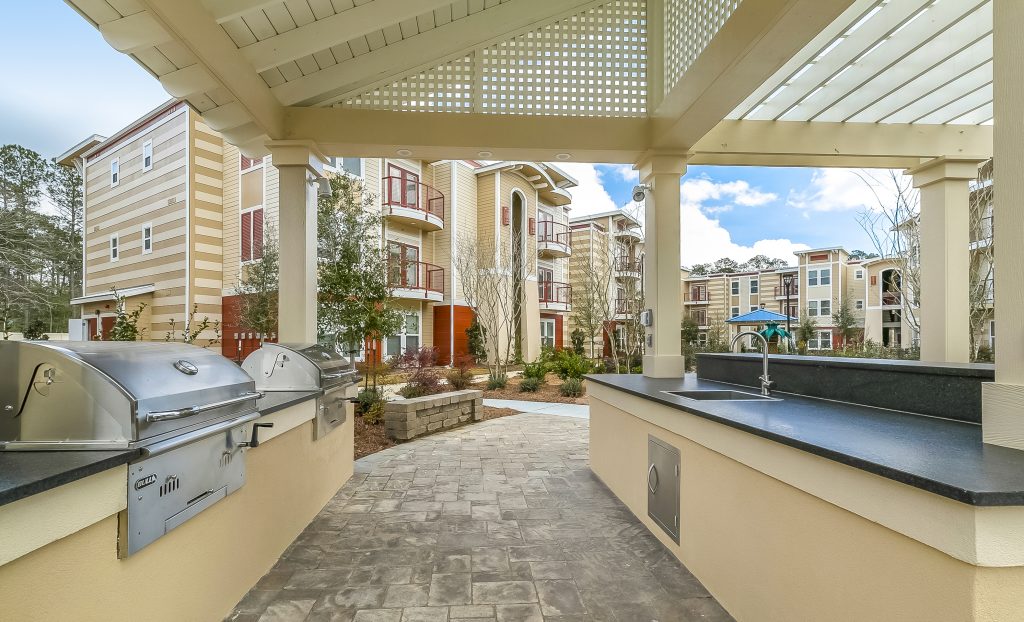 Basic Tips for Stress-Free Hosting
1. Simple is Better
There's no need to weigh down the atmosphere with painstaking details that – let's be honest – only you will notice. Keeping food, decor, and expectations casual will let all your guests know that everyone is just there to have a good time.
2. Make Food in Advance
It's a good idea to prepare as much food as you can before your guests arrive. You don't want anyone waiting around with an empty stomach for too long. This will also give you time to adjust if an unforeseen problem arises. 
3. Only Clean What's Necessary
Cleanliness is a good thing, obviously. However, there's no need to deep clean your home in places where your guests will not be spending any time. Give your attention to bathrooms, the kitchen, and your living room. But don't sweat the small stuff: nobody will judge you if a throw pillow isn't fluffed.
Simple Recipes for a Stress-Free Gathering
Here are two easy, crowd-pleasing recipes from CDKitchen, a great online resource for simple dishes.
1. 25 Minute Meat Loaf
Ingredients
Meat:
3 pounds ground beef
1 teaspoon salt
1/2 teaspoon black pepper
4 tablespoons dry onion flakes
2 large egg, beaten
2 cups breadcrumbs
2 cans (8 ounce size) tomato sauce
Sauce:
2 cans (8 ounce size) tomato sauce
4 tablespoons brown sugar
4 tablespoons chopped fresh parsley
2 teaspoons Worcestershire sauce
Directions
Preheat oven to 450 degrees F. 
For the meatloaf, combine the ground beef, salt, pepper, and onion flakes until just mixed. Add the beaten egg and breadcrumbs and mix well. Gently mix in the tomato sauce. Shape the meat into small oval loaves and place in a single layer in a baking dish (not touching each other if possible). Place the baking dish in the oven and bake for 20 minutes at 450 degrees F. Drain off excess grease. 
For the sauce, combine the tomato sauce, brown sugar, parsley, and Worcestershire sauce until well blended. Pour the sauce over the meatloaves in the baking dish and bake for 5 more minutes or until meatloaves are cooked through. Serve hot or cold.
2. Roaster Oven Corn on the Cob
Ingredients
3 cups hot water
12 ears corn on the cob, shucked
Directions
Place a rack in the bottom of an 18-quart roaster oven. Add the water. Cover and heat to 400 degrees F for 20 minutes. Place the shucked corn on the rack. Cover, and let the corn cook for 25-30 minutes or until tender. To keep the corn warm during serving, reduce the roaster oven temp to 300 degrees F.
3. Potato Onion Tomato Curry
Ingredients
4 potato, cut into cubes
2 onion, cut into cubes
1 bay leaf
1 piece (1 inch size) finely chopped ginger
4 green chiles, sliced lengthwise
1/2 teaspoon panch phoron
1/2 teaspoon red chili powder
2 chopped tomato
1/2 teaspoon turmeric powder
2 whole red chiles
salt, to taste
1/2 teaspoon sugar
2 bunches chopped cilantro
2 cups water
Directions
For seasoning: Heat oil. Add panch phoron, bay leaf and whole red chili. Fry for 30 seconds. Add potato and onion. Fry for a few minutes. Add salt, turmeric powder and red chili powder. Fry for a few minutes. Add chopped tomatoes, salt and sugar. Fry for few minutes. Add water and cook till potatoes are cooked properly and gravy just thickens. Remove from heat. Garnish with chopped cilantro leaves and serve with roti, puri or paratha.
---