With looks like this, it might be hard to leave our newest apartment community in Covington, but outside of Artesia's gates is a town filled with tons of great attractions for adults and kids alike. If you love the outdoors, the Northshore is a great place to venture out and explore. You're in close proximity to picturesque waterways, scenic state parks, and canopied bike paths that wind through the area's townships. Thinking of indoor options? Test your wits at an escape room or go on a date to the movies.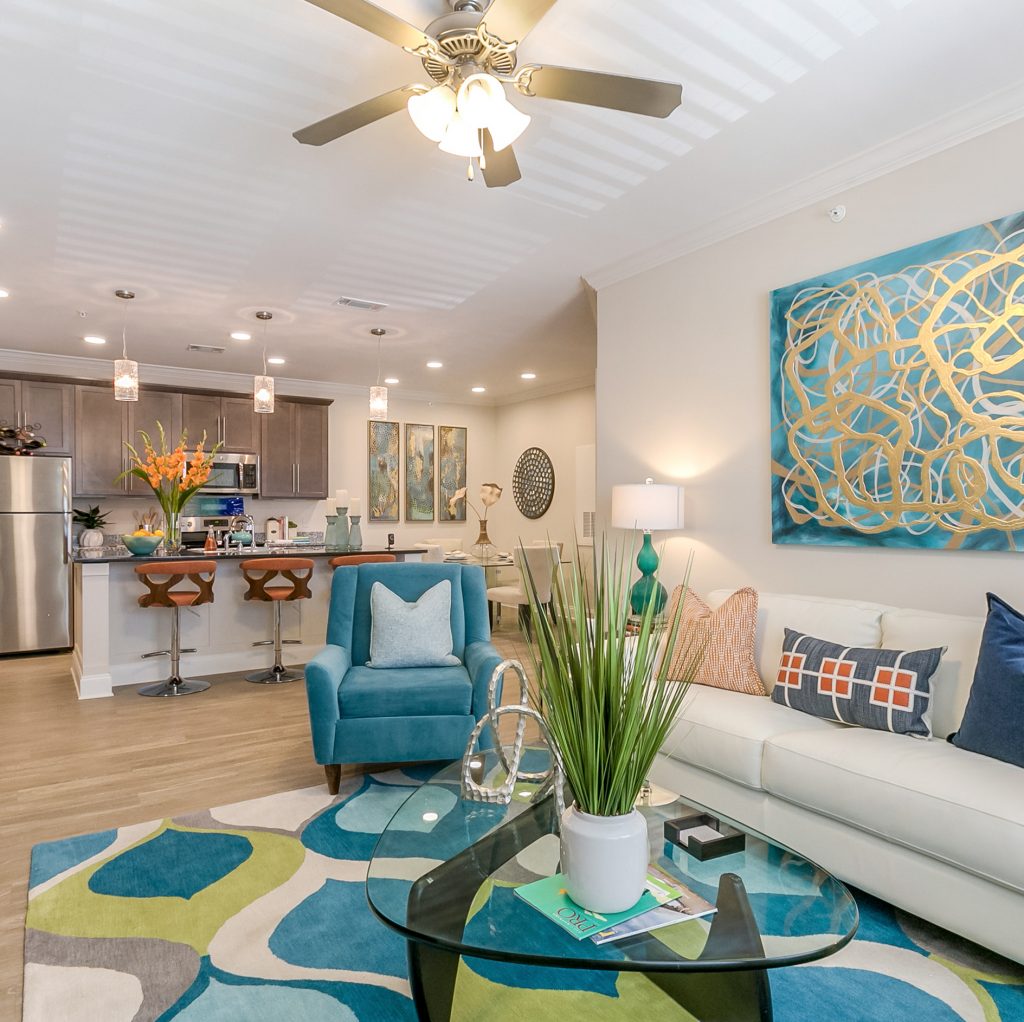 The Great Outdoors
The Northshore is home to several bayous and streams, which are ideal for an afternoon kayak ride. Beautiful cypress trees and diverse wildlife make paddling the Cane River or Tchefuncte River a relaxing experience. You can rent kayaks from a number of local outfitters, and use Louisiana Northshore's list of launch sites for your personal watercrafts. Bogue Chitto State Park has great hiking paths and riverside beaches, and Fontainebleau State Park's 2,800-acre space has boardwalk pavilions, and beautiful, renovated cabins for rent (make sure to book in advance, as they fill quickly). Did someone say, "Staycation?"
If you really want to get wild, head to the Global Wildlife Center for a safari ride alongside giraffes, zebras, kangaroos, and bison! You'll ride in an open-air bus and get the opportunity to feed the animals by hand. Be careful with those giraffe tongues, though!
If you're looking for a different kind of outdoor fun, the Tammany Tracy Bike Trail stretches from Abita Springs to Covington down to Mandeville, and into Slidell's Camp Salmen Nature Park. End your light ride from Covington to Abita Springs with a beer at the Abita Brewery, or coast down to the Mandeville lakefront for a sunset stroll.
The Great Indoors
It's still a tad hot outside, so you're thinking of holding off on all things outdoors until later this season…That's ok! There is plenty of indoor fun for everyone in the family. If you're due for a date night with your loved one, the Movie Tavern is both the dinner and the movie. Take a seat and let a server bring you dinner while you watch the latest Hollywood blockbuster. Or you can clue into one of the Northshore's escape rooms like The Escape or Escapology and race against the clock to free yourself from the enclosed space.
Altitude Trampoline Park is an indoor trampoline park with tons of high-flying fun. We love this place as a solution to rainy-day woes, and there are plenty of different bouncy options to keep your kids engaged until exhaustion.
Artesia is at the Center
Artesia's centralized location gives you easy access to all of the Northshore's best entertainment and attractions. Whether you're looking to hit the water or hail the waiter, Covington has everything you need for your outdoor adventure or your indoor indulgences.
---