It's Mardi Gras, y'all! This year Mardi Gras may look a little different, but that hasn't stopped Louisiana from parading! Hundreds of houses across the New Orleans area are participating in The Krewe of House Floats, and the official map can be viewed here.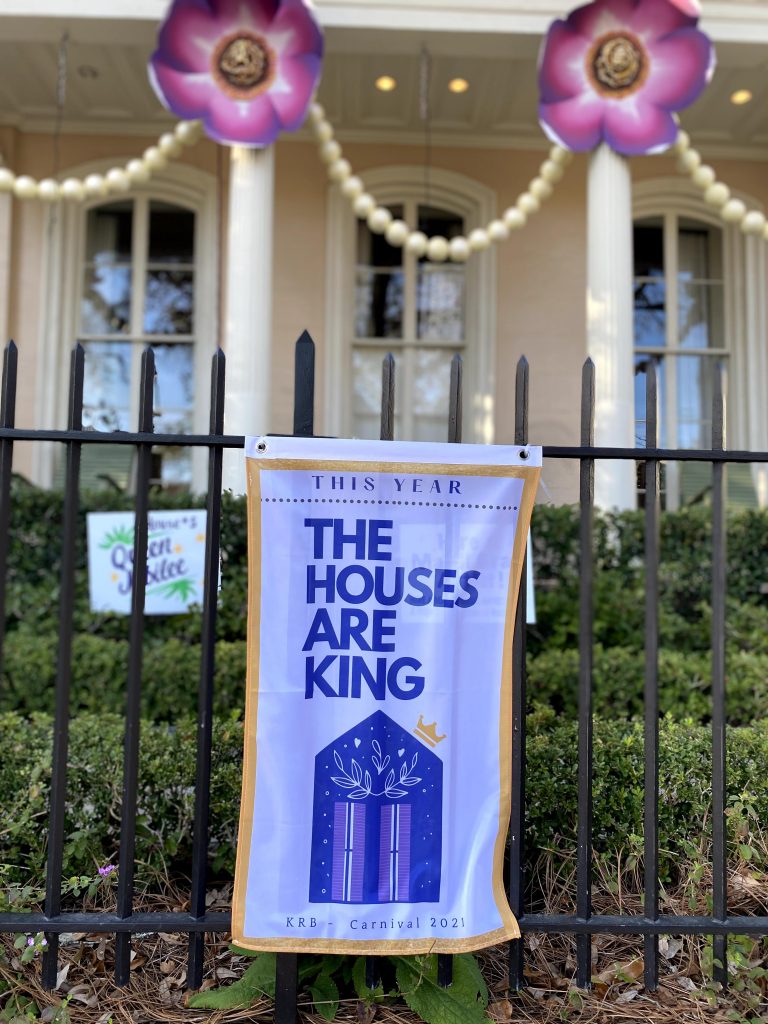 A lot of our communities at 1st Lake Properties, are just minutes away, so we planned an entire day for you and your family to celebrate Mardi Gras this year! You can see our favorite houses on the map below, or by clicking here!
Our map starts at Bella Ridge South, our newest community in River Ridge. 
To kick off the day, head on over to Beads by the Dozen. Grab a fun bead, a boa, maybe a wig for the pup, whatever speaks to you! After grabbing your Mardi Gras essentials, head to PJ's coffee for their amazing King Cake Latte, and then get on the road!
We recommend taking the Earhart expressway to the first stop, on Zimpel street. Continue on the route to one of our favorite houses on Fern titled, "Snacking in Place".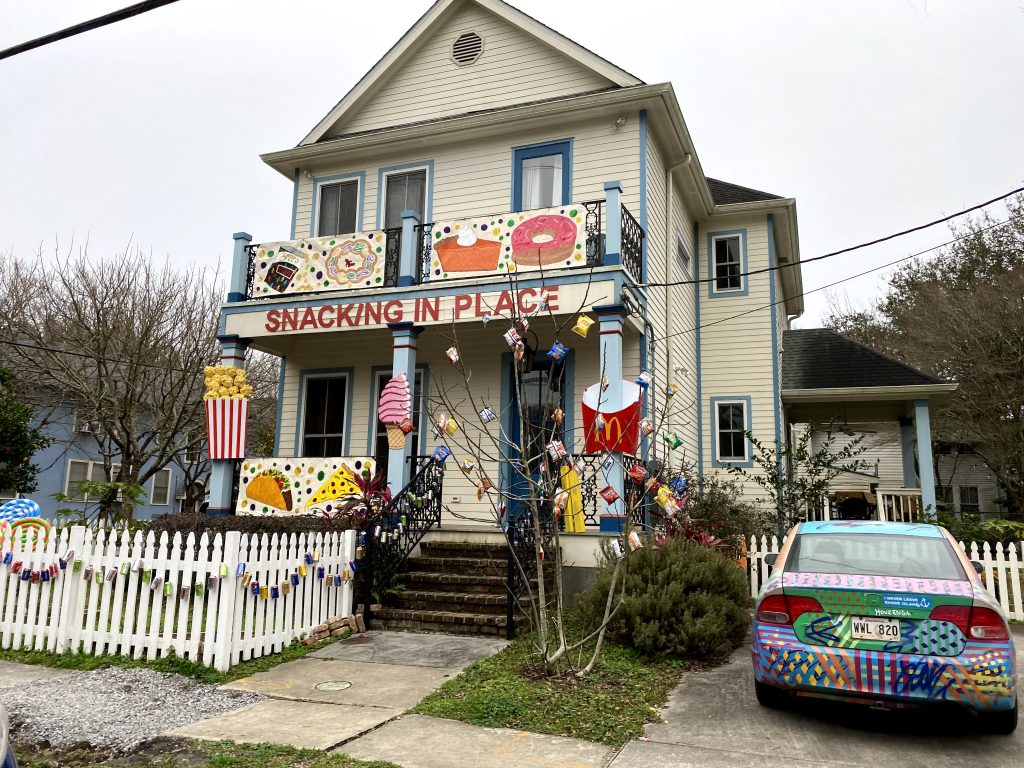 Next up, visit St. Charles Ave and see favorites, like DINOgras, Maison Maskerade, The Animal House, The Flower House, and more!
Take a quick break after visiting the houses on St. Charles, for some Popeyes! Because what is Mardi Gras without some delicious fried chicken. Next on the map is Magazine St., where many businesses and residents also decorated! One of our favorite houses is the Mardi Gras Chatter house on Valence Street, which has common Mardi Gras sayings on display!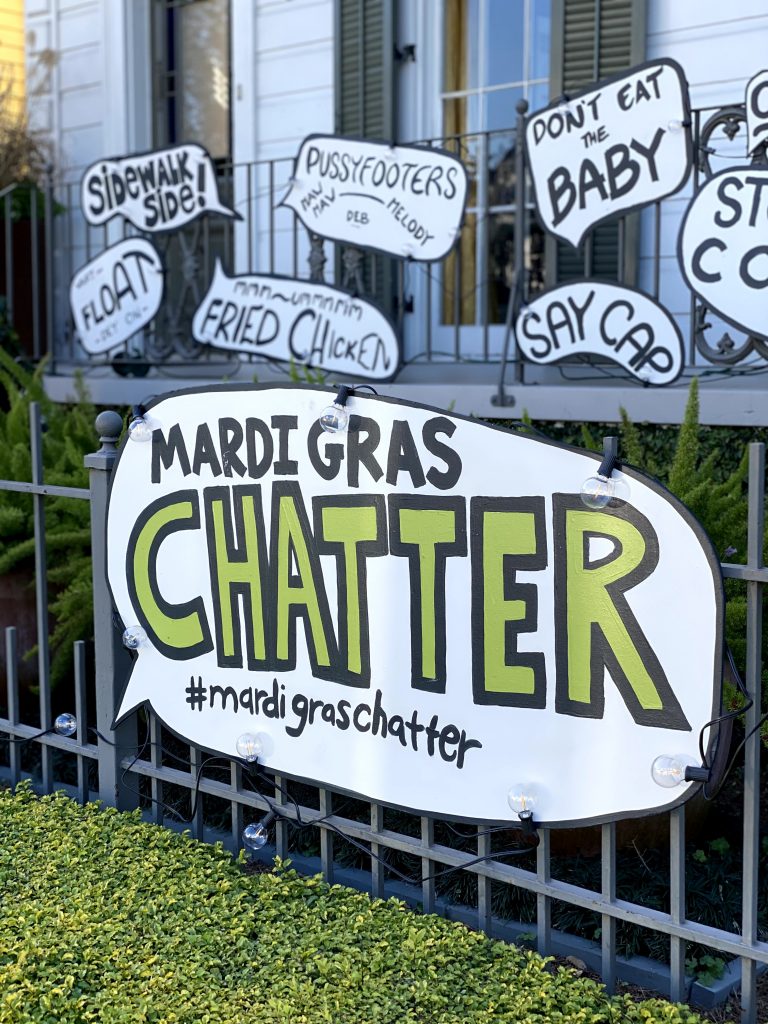 The last house that you can't miss is called: The Moira Rose, which is located on Canal Street in Lakeview near City Park.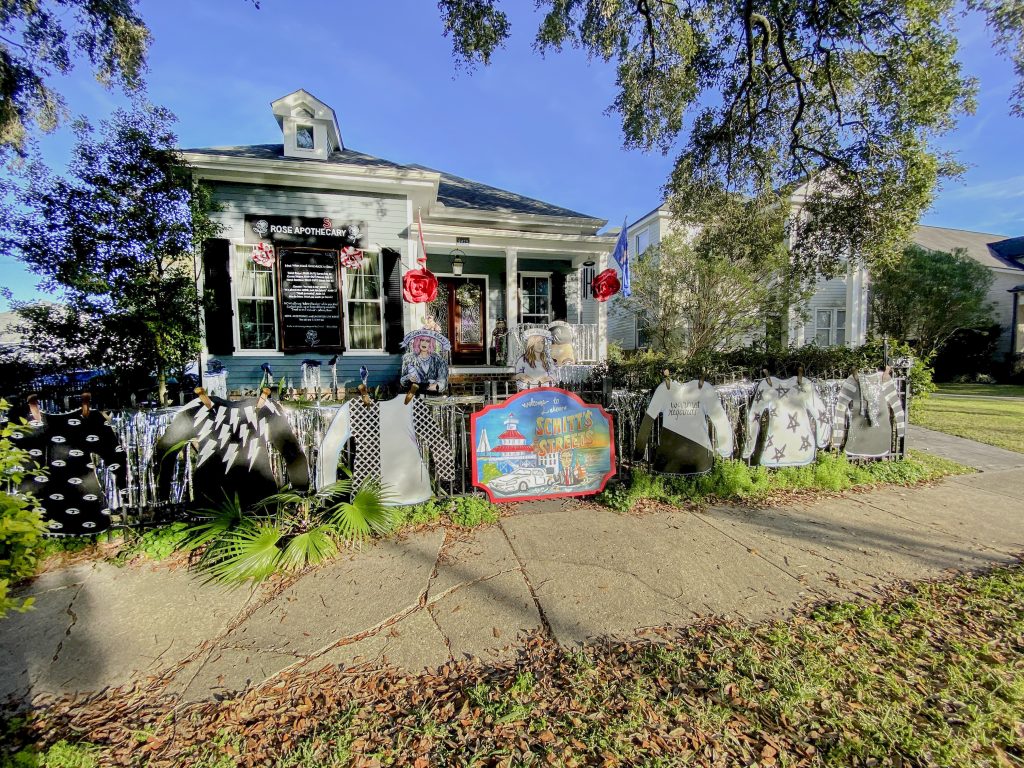 Finish off the perfect day by visiting City Parks Float in The Oaks. Floats in the Oaks will open Thursday, February 4th through Sunday, February 14th. 
---