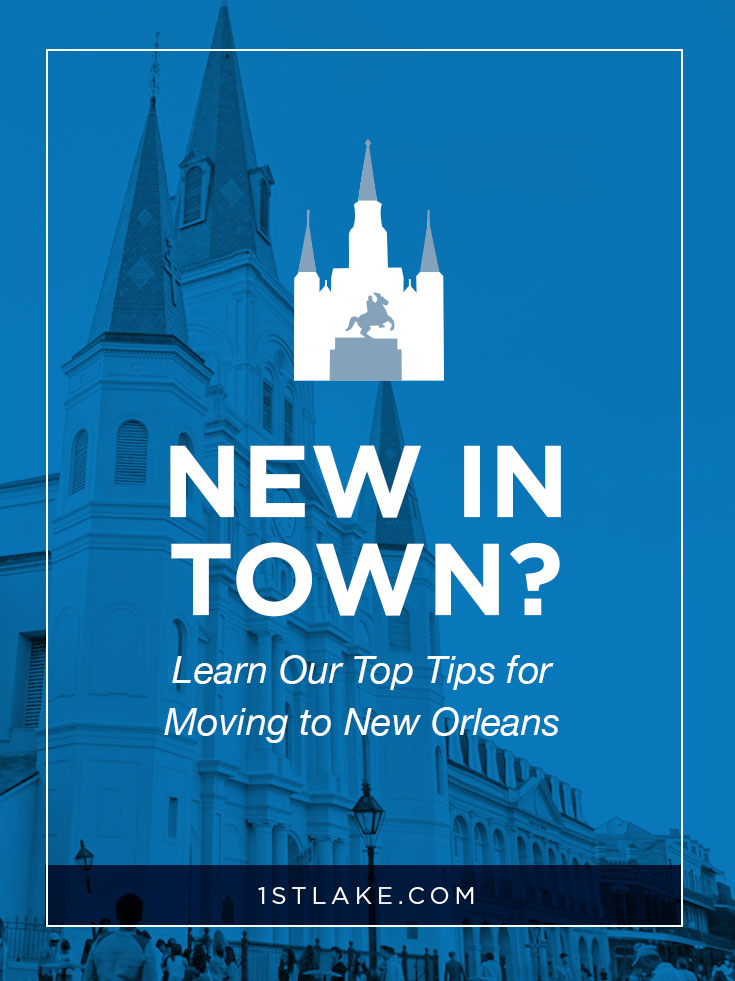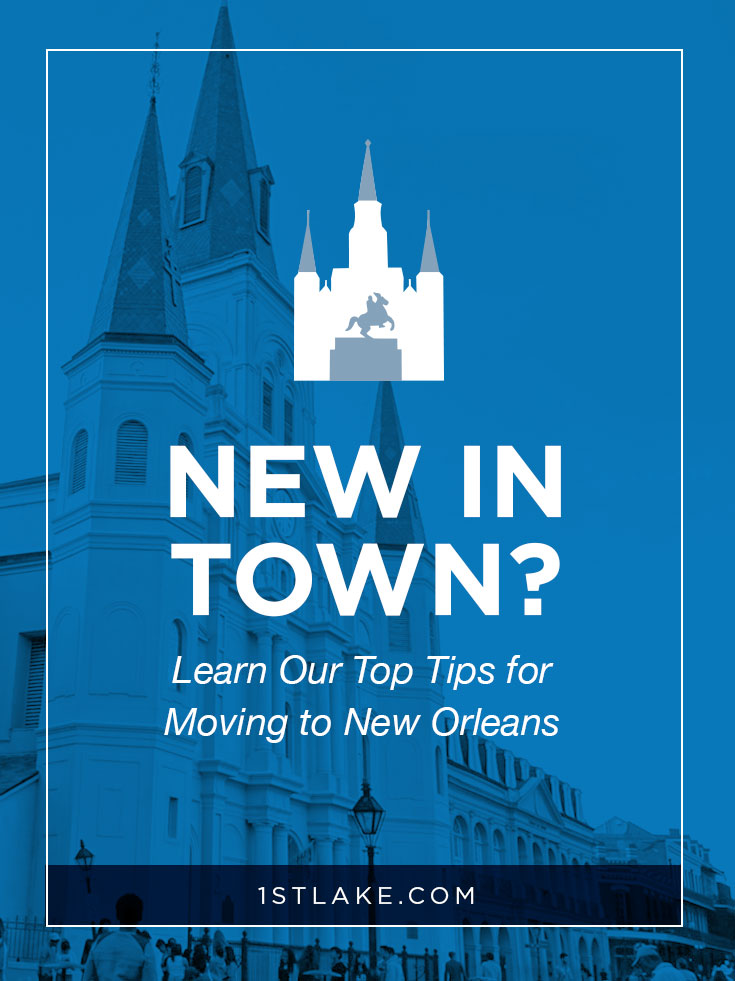 Moving can be an exhausting process when you're simply relocating to a new neighborhood – so it's no wonder that a move to a brand-new city can be intimidating and overwhelming! We hope our apartment moving checklist will be a helpful tool for preparing you for moving to New Orleans, but once you're here, there's plenty to learn.
New Orleans is a beautiful, vibrant city bursting with history and culture. There's music around every corner and delicious food to satisfy any palate. People love New Orleans because of how unique it is, but that can make things hard for NOLA newbies! Check out our top tips for moving to New Orleans and living like a local. If you have any questions or are still searching for the perfect place in Greater New Orleans to call home, please contact us – we are here to help you find your perfect new apartment!
Bikes are a great way to get around New Orleans.
Bikes are one of the most enjoyable ways to experience the city. In addition to exploring a wealth of trails around New Orleans and the surrounding areas, cyclists can also take leisurely rides through iconic areas of the city like the French Quarter and the Garden District. Several local shops like Bayou Bicycles and The Bike Shop can help you find a bicycle that's right for your needs. Not quite ready to purchase a bike? Test drive… er, ride… a rental to give you a better idea of city biking.
New Orleans is blazing trails in education.
New Orleans offers private schools and charter schools to meet the needs of students and families. Just last year, New Orleans closed the last five of its traditional public schools in favor of the charter school system. Governor Bobby Jindal hopes the charter school system will serve as a model for the rest of the country; the Washington Post called the endeavor "a grand experiment in urban education for the nation." The charter school system and private schools give parents an unprecedented choice in where they send their children to receive an education. For more information on K-12 educational opportunities in NOLA, visit the New Orleans Public School System or Jefferson Parish Public School System.
No one uses North/South/East/West directions.
The city of New Orleans is wedged between multiple bodies of water, including the Mississippi River, Lake Pontchartrain, and Lake Borgne. In an old city such as this one, standard directions are useless. Instead, we give directions in terms of proximity to bodies of water or landmarks. Think "downriver" or "towards the Lake" and you'll be fine.
A place by lots of other names is still a sweet place to call home.
New Orleans is a city of many nicknames. You've probably heard it called The Big Easy, thanks to our laid-back lifestyle. Maybe you've also heard it referred to as the Birthplace of Jazz, or the Crescent City? Our unique culture, a mixing pot with hundreds of years of history behind it, has also garnered us the nicknames America's Most European City and the Northern Most Caribbean City. As for fitting in with the locals, the nickname you need to know is also the shortest – just call it NOLA. (Short for New Orleans LA of course.)
We say things a little differently around here.
Perhaps the toughest part – and the most fun part – is adopting New Orleans' unique vernacular. The city has lots of hard-to-pronounce words that will make or break you: say it wrong, and people will know you're an out-of-towner! We've collected a few of the toughest pronunciations to keep you sounding like a local as you navigate the city.
Tchoupitoulas
What it is: A street.
How you say it: Chop-a-tool-us. You can also use its abbreviation, Tchoup, pronounced "Chop."
Calliope
What it is: A street.
How you say it: While people are split on this one, most people in New Orleans pronounce it Cali-yope. (Rhymes with "nope.")
Lagniappe
What it is: A word that means "a little something extra."
How you say it: Lan-yap.
Burgundy
What it is: A street.
How you say it: In New Orleans, people emphasize the second syllable for this word. Pronounce it Bur-GUN-dy and people will know you're in the know.
New Orleans
What it is: The best city ever!
How you say it: Quite simply, it's New Or-lunz. Not New Or-leanz.
Having a costume box or closet is a thing.
New Orleanians love any excuse to party, parade and celebrate. And any excuse for a party means any excuse for a costume. After living here awhile, you'll inevitably start to accumulate a random assortment of boas, wigs, costumes and other wacky wearables. Need to get started? Check out Fifi Mahony's in the French Quarter for custom wigs and makeup, or visit Uptown Costume & Dancewear on Magazine Street at Napoleon or Southern Costume Company in the CBD.
The best way to feel like a local is to celebrate like a local.
Now that you know we love any excuse for a costume or party, be sure to take advantage of all of the festivities on tap any given weekend. Go to every festival you can your first year. New Orleans offers well-known big events like Jazz Fest and French Quarter Festival, as well as plenty of festivals with local flair like Bayou Boogaloo, Greek Fest and Po-Boy Fest. Be sure to also venture to surrounding areas, as the Southeast Louisiana region offers something for everyone. Kenner offers an annual Italian Heritage Festival each spring, while Covington plays host to the Three Rivers Art Festival each fall.
Mardi Gras is not limited to Bourbon Street.
Once you move to New Orleans and experience your first Mardi Gras as a local, you'll soon discover there's more to Mardi Gras than Bourbon Street. First off, its weeks worth of parades, balls, and festivities. Second, most locals prefer to experience the parades far, far away from Canal Street. Watch the parades from the Uptown route along St. Charles Avenue, and seek out smaller walking parades like the Krewe of Chewbaccus. Mardi Gras is also not limited to Orleans Parish: there are parades in Metairie, the Westbank, and on the Northshore, all with their own flair.
Not all of NOLA is cash-less.
Be sure to keep a little cash and a few coins handy, as not all New Orleans businesses accept credit cards. One of our residents told us, "I was really surprised when I first moved here at all of the shops and parking meters that do not take credit cards. If you want some hot beignets without a $3 ATM fee, remember to keep some green on you!"
New Orleans really does have four seasons.
However, they may not be the four that you're used to. While it DOES actually get cold here in winter, and it definitely gets hot here in summer, the four New Orleans seasons you really need to know are; carnival season, crawfish season, snowball season, and football season.
New Orleans sticks with you.
Once you've visited and once you've lived here, you'll never be the same. The city has a way of pulling people back. With a culture and vibrancy like no other place on earth, you'll want to make it your home too. Contact us today and learn more about making New Orleans your new hometown.
---