---
Time to hit "refresh" on your interiors! A new year is the perfect time to take stock of what you have, and treat yourself to something new. Here's what you need for rental resolutions:
Practical Magic
These items are a little bit boring — but trust us, they'll help you keep your apartment feeling like home (and like-new) for years to come.
Vacuum cleaner: If your place features hard surfaces, this list on Amazon has you covered. They also have a list for carpets! And for the pet owners, the Hoover T-Series Pet Rewind is an affordable, effective option.
Cutlery: Cooking is a whole lot easier when you have the right tools. Invest in quality knives like a chef's knife and paring knife, plus heavy cutlery like steak knives, forks, and spoons to create a restaurant-quality experience at home.
Pots and pans: What good are fancy forks and knives when you don't have the right pans for cooking your food? Purchase a basic set, or opt for individual pots an pans: you'll definitely want a sauce pan, frying pan, and large "multi-pot" for cooking pasta, boiling potatoes, and more. A cast-iron skillet is also an excellent, multi functional addition to your kitchen.
Everyday paper products: Wholesale stores like Costco and Sam's are great for stocking up on paper products like paper towels and toilet paper. Buy in bulk — you'll save money and time.
Tool kit: A simple, not-too-big, not-too-small tool kit is a must-have for apartment homes. Check out an in-depth review of an HDX tool kit here.
The Fun Stuff
These decor items are a surefire way to add style to your space.
Decorative lamps: Lamps marry form and function, adding ambience and  light to a room. West Elm has a wide variety that ranges from modern to whimsical.
Towels: These might not sound like fun, but hear us out — sumptuous, oversized towels can make even the quickest shower feel like a spa experience. 
Mirrors: Create the illusion of more space with decorative mirrors that can also double as artwork. Here's how to hang 'em!
Carafe: Are you sensing a theme here? We're head over heels for items that are beautiful and functional. A carafe — like this one from IKEA — is great for hosting dinner parties, but it can also be used as a vase.
---
Join us for Eats at the Creeks!
You're invited to Eats at the Creeks from 5-7 p.m. on Wednesday, Jan. 4, 2017. Located in The Creeks of River Ridge at 2001 Oak Creek Rd., local food trucks will offer some of the city's best grub: Diva Dawg Food Truck, La Cocinita and Kona Ice will all join in on the local flavor!
Come on over and join us in supporting local businesses, while adding a dash of fun to the midweek work grind! Entrance to this event is free and open to the public — just remember to bring some spare change for Kona Ice since it's cash-only.
For more information about the event, call Cypress Creek Apartments at (504) 733-6858 or visit our Facebook event page and follow us on social media. We can't wait to see you there!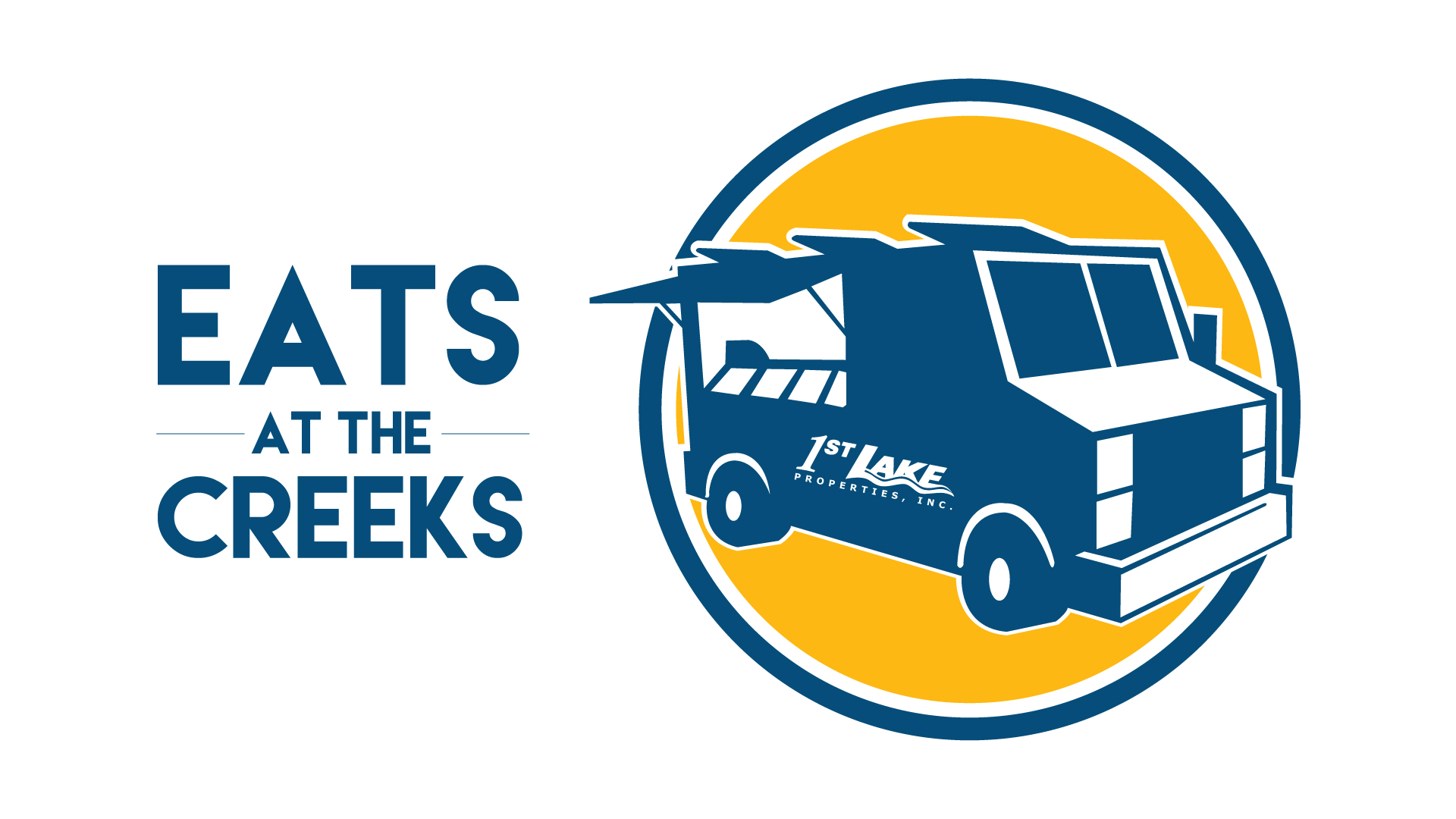 ---
New year, new resolutions. For 2017, why not focus on where you live? These five rental resolutions will make your apartment feel like home.
Five Rental Resolutions for 2017
Make your bed.
It's easier said than done — but carving out time to make your bed each and every day makes a big difference in making your space feel like home! It's meditative time for you in the morning, and when you get home from work, imagine how nice it will feel to come home to a made-up bed. Purchase fun throw pillows or linen spray to really amp up the homey feel.
Take time to tidy.
At some point every day, make it a point to put away or clean up ten items. That could mean stacking up your magazines on the coffee table, loading a few lingering items into the dishwasher, or wiping down the counter. Don't plan to spend more than 20 minutes doing this: the idea is to clean day by day and help mitigate time-consuming deep cleans on your Saturday.
Invest (within reason) on home decor.
Renters often feel like it doesn't make sense to invest in their space since they're only renting. We firmly disagree! If you move, you take your decor with you, just like you would clothes and personal items. So why not allocate a little bit of money toward home decor?
Hang curtains.
Curtains add instant polish to your space and help define windows, which are natural light sources and a focal point for the eye. Go for full-length curtains to help create a sense of height. Whether you opt for a bold color or simple neutral is up to you!
Add greenery.
Pantone named "greenery" the 2017 color of the year! Our suggestion for getting green? House plants. They add life to your space while also offering added health benefits. Take a look at our guide to indoor plants here.
---
We have so many different properties at 1st Lake that no matter what you're looking for, chances are we have a community suited to your needs. Take a look at some of our properties in Metairie, Kenner, River Ridge, and Jefferson below. Please don't hesitate to contact us to discuss more about your future home!
1st Lake Featured Properties by City
Breakers — This property is great for pet owners, since it's just a short distance from Lafreniere Park. 
Canterbury Square — Fancy yourself a swim? Choose Canterbury Square: it has two pools on the premises, plus a grilling area, playground, and more. 
Crossings — This community's incredible location and updated floor plans make you feel at home instantly, and details like expansive windows with plantation blinds mean you'll never want to leave. 
Fox Run — Tranquil landscaping sets the tone for this peaceful community, with select units featuring details like vaulted ceilings, sunrooms, and fenced patios. 
Frenchman's Creek — Like Canterbury Square, this Metairie property features two tropical-inspired pools. The location is just minutes from both downtown New Orleans and Louis Armstrong International airport, placing you right in the middle of so much to do. 
Lemon Tree — If you like the look and feel of a small apartment community, Lemon Tree is perfect, clocking in at just 12 units. Get to know your neighbors all within the convenient setting of Metairie. 
Lost Bayou — Consider Lost Bayou a hidden oasis. With plenty of off-street parking and a sparkling pool, this small community is the perfect place to relax. 
Lanai — Tucked into a residential neighborhood, Lanai retains a homelike feel with its French Quarter-style courtyard and private pool. 
Northbridge — With studio, one-, and two-bedroom apartment homes, Northbridge has plenty of comfortable options within its beautifully landscaped grounds. 
Orange Park — Walk to Lafreniere Park from your spacious apartment home at Orange Park. These double homes feature your own private driveway and free lawn service each week. 
Park Oaks — Included off-street parking means maximum convenience at this park-like apartment community studded with oak trees. 
Premises 2 — Cathedral ceilings and skylights are unique architectural details at this comfortable and charming community. 
Registry — If you're seeking a loft or town home, this convenient community beckons with details like brick accent walls and a private patio within every unit. 
Rosedale — Rosedale apartment homes boast nearly 2,000 square feet of living space, plus the added comfort of features like a great room, breakfast bar, and a fenced, private yard. 
Sandpiper — Natural light is a huge plus in any apartment home, and Sandpiper has it in spades. This small, gated community features skylights and sunrooms plus a sparkling pool to really soak up the sun. 
Severn Pointe — Posh interiors define this Metairie community, featuring granite countertops, large windows, and plantation-style blinds. 
Surf Rider I — With select apartment homes that are completely renovated, Surf Rider offers plenty of space and lush grounds. 
Wildflower — This community backs up to Lafreniere Park and is located just two minutes from I-10. Find both tranquility and ease of travel in this prime location. 
Windmill Creek North — Creeks and fountains add a touch of nature to this apartment community, featuring comfortable and spacious units. 
Windmill Creek South — Winding pathways take you through creeks, fountains, and a pristine pool at this recently updated apartment community. 
Kenner
Cherrywood — Relax at the pool within a French Quarter-style courtyard at this conveniently located community within walking distance to restaurants and stores. Free off-street parking makes it easy if you decide to drive to the shops instead! 
Sugar Mill West — These energy-efficient apartment homes feature large closets, sunrooms, and wood-tone flooring. Comfortable and smart. 
The Villas at Laketown — Exquisitely appointed townhome in Gabriel Estates at The Villas feature granite in the kitchen and bath, a jetted tub, wet bar, office space, and a two-car garage. 
River Ridge
Chestnut Creek — A traditional gatehouse entrance sets the tone for life at Chestnut Creek, where select apartments feature wood-burning fire places, Roman tubs with marble alcoves, and cathedral ceilings. 
Walnut Creek — The convenience of River Ridge can't be beat — especially in a comfortable and stylish community like Walnut Creek. Furnished corporate apartments are also available. 
Willow Creek — Details like wood-burning fire places, large tubs, and sunrooms make Willow Creek hard to leave. It's the perfect place to call home in River Ridge. 
Jefferson
Riverwood — A private patio/balcony allows you to enjoy the peaceful scenery at Riverwood, which includes a tranquil pool and gazebo. 
---