The holiday season is coming to a close and we can't wait to round out the year by celebrating New Year's Eve. With our open floor plans, spacious kitchens, and cozy living areas, your party is guaranteed to be a success. 
Party Punch, Charcuterie Board, Countdown, Decorations and amazing food, that's what you need to throw a great NYE party! Read more party tips here.
Charcuterie boards are all the rage, and a holiday board is sure to spice things up and make your spread look even more festive.

An easy way to ensure all your photos are "post-worthy" is by creating a backdrop like the one shown below. All your memories, and pictures, from the last few moments of this year will be sure to make everyone jealous. 
Did you like our TikTok? Don't forget to follow us @1stLake
We curated an Amazon Shopping List with everything you could possibly need! Just follow the steps below and soon you'll be taking photos in style. 
STEP 1- Hang your curtains from your spare shower rod in a hallway or entryway that will not be in use! (Pro Tip: This is a great way to keep guests in the common areas of your home.) 
STEP 2- Attach your garland and fairy lights to your backdrop using zip ties. 
STEP 3- Jazz it up! Let your creative juices run wild by adding balloons, photo props, or anything else that you find Instagram-able!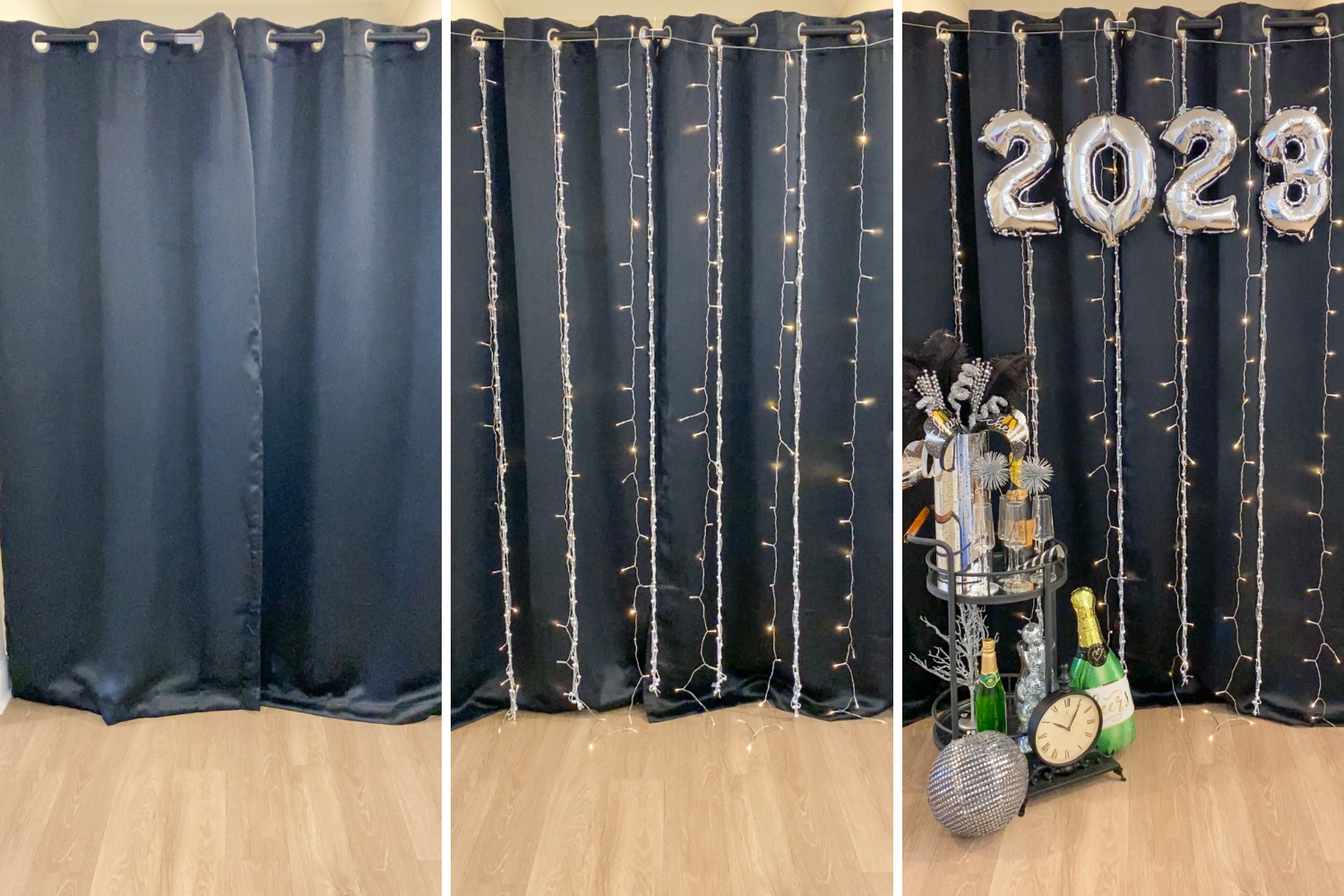 These pictures were taken at Artesia Apartments in Covington, LA!
New Year, New Apartment? The New Year is the perfect time to find the home that's right for you! CLICK HERE for more information on what we have available! 
---