Though Greater New Orleans gets much of the glory, there are plenty of fun things to do in Covington, LA. It's just a short drive away but the Northshore is a destination all its own!
Just across Lake Pontchartrain, you'll find Covington, LA a robust community full of cultural treasures, historic homes, and delicious dining. You'll also find some of our favorite 1st Lake Properties: Artesia Apartments and Brewster Commons at River Chase.
This peaceful community in Covington, LA, is located on the Northshore close to dining, entertainment, and retail. With cozy amenities like energy-saving appliances, self-cleaning ovens, granite counter tops and wood-finish flooring, you may not want to leave your apartment! But if you decide to venture out, here are a few of our favorite things to do in Covington.
Drink Tea at the English Tearoom
This charming spot transports guests to England via a piping hot cup of tea!
Whether you attend breakfast, lunch, or High Tea, save time for shopping afterward: their "Queen's Parlor" shop is full of gift items, teas, and treats. It's a unique and beloved business and its one our favorite things to do in Covington!
Check Out Covington Trailhead and Tammany Trace
Covington Trailhead is a picturesque spot to spend a beautiful day. Plus, there's a railroad and outdoor space that hosts free community concerts in spring and fall, including the Rockin' the Rails concert series.
Covington Trailhead is also the start of Tammany Trace, a 31-mile paved trail for hikers and bicyclists. It connects several North Shore communities like Mandeville and Abita Springs and is a great trail to explore!
Get Dinner at Lola
Offering a contemporary rendition of Louisiana comfort foods, Lola is the perfect union of fine dining cuisine and family-style presentation.
Mascarpone cheese grits, thyme pan gravy, and oven-roasted chicken with Abita Amber pan jus are just a few examples of how Lola's chefs put an accessible gourmet spin on Southern classics!
Shop Local at the Covington Farmers Market
Vendors at the weekly Covington Farmers Market offer up plenty of homegrown goodness. This is a must-visit event for delicious local produce and carefully prepared food.
You can shop their wares every Wednesday from 10 a.m. until 2 p.m. at The Covington Trailhead or each Saturday from 8 a.m. until noon at the side yard of Covington Police Station (609 N. Columbia St.). They're open rain or shine!
Go Wild With Wildlife
Get up close and personal with local wildlife at the Insta-Gator Ranch in Covington. This fun and educational experience is an only-in-Louisiana business that teaches you everything there is to know about alligators. Experienced tour guides walk you through the gator life cycle and the most adventurous animal lovers will even get the chance to pet a baby gator!
Nearby, check out the Global Wildlife Center in Folsom, LA and take a safari tour where you'll have the chance to meet giraffes, zebras, kangaroos and other animals up close and personal.
Get Cultured and Discover Local Artists
Each fall, Covington plays host to the Three Rivers Art Festival, which draws more than 50,000 visitors to the area. Regarded as one of the best art shows in the region, the festival showcases 200 talented artists and craftsmen.
And that's not the only art showcase in this vibrant creative community. Another long-running craft show takes place the first weekend each December at the Covington Fairgrounds. The annual Christmas Extravaganza Expo in Covington brings more than 500 artists from across the Gulf South to town.
Relax In Affordable Luxury at Artesia Apartments or Brewster Commons
Tired from all that exploring? Relax back at Brewster Commons or Artesia at the on-site pool featuring a hot tub and tanning deck. Or, if you're burning off your meal from Lola, head to the fitness center stocked with the latest Precor equipment and a separate yoga room.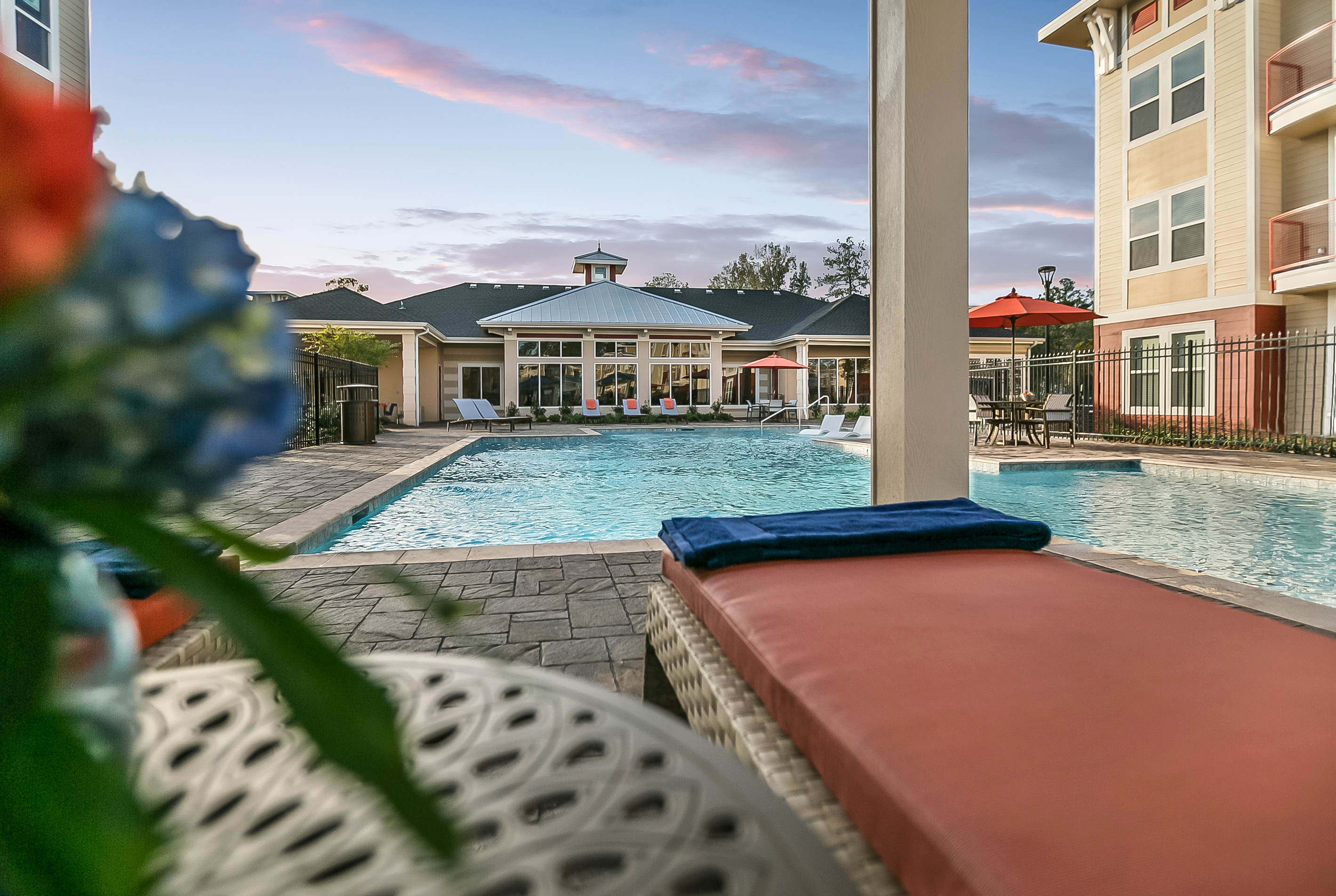 Reserve your new Brewster Commons or Artesia  apartment home today – a place to work and play in the heart of Covington.
---