Many people know Metairie for being New Orleans' neighbor; but Metairie is so much more than that.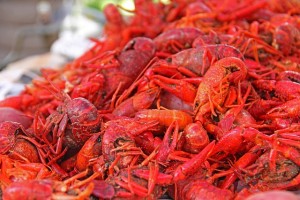 There is a reason Metairie is home to the highest number of 1st Lake apartment communities. It is safe, fun and full of Louisiana food culture.
Whatever you're craving, Metairie's got it.
So, if you're new to the area or just bored of the old routine, read our guide to the best restaurants in Metairie. There are hundreds of great restaurants in Metairie, but here are just a few of our favorites:
Seafood
Louisiana is known for its fresh and delicious seafood, and Metairie is no exception. Try these spots:
International
If you're craving the spices and flavors of other countries, try one of these yummy options:
Pizza
A favorite in Italy and America alike, pizza is abundant in Metairie. Find your favorite pie at one of these joints:
Lunch
If you're looking for the perfect place to take a lunch break, check out these quick and delicious restaurants:
Beignets
Beignets, French-style fried donuts topped with powdered sugar, are everyone's favorite New Orleans treat. For the best in Metairie, check out:
New Orleans Style
Since Metairie is right next to New Orleans, there are plenty of restaurants that do NOLA food just as well as they do in the city.
Steaks & Burgers
For those carnivores out there, Metairie is home to some of the best barbecue, steak and hamburger joints:
Once you've tried out one of these tasty spots, share this post and let us know what you think!
Related Posts: Baton Rouge Restaurants, Kenner Restaurants, Where To Quench Your King Cake Cravings
---