One of the greatest aspects of the technology revolution is the increased ability to work from home. But how do you stay as motivated at home as you do in the office? To produce at the same rate as you would at work, you need a space that is designated solely for your job. You need a home office.
1st Lake offers a lot of extra room in its indoor floor plans, especially with the new renovations at the River Ridge, Kenner and Metairie apartments.
These bonus rooms can easily be converted into offices, making it easy to work from home. Before you start furnishing a home office or workspace area in your apartment, use this checklist to make sure you have the best, most useful, office decor and supplies.
A Dedicated Desk Area: What You'll Need
Space Saving Desk & Chair
The desk and chair are the most essential pieces of furniture in your home office or workspace area. You will be spending the most time using these items, and they need to be both practical and comfortable.
When choosing a desk, consider one that maximizes space. The Container Store's Java Linea Leaning Desk  leans up against the wall, taking up minimal floor area while still allowing for plentiful work space.
Chair shopping should be centered around comfort, but you can still make room for style! This swivel chair from Target has a fun look at an affordable price.
Personalizing Your Desk
For an at-home office space you'll actually want to work at, consider blending form and function. Our 1st Lake Properties interior designer has a few great tips to personalize your desk in a way that looks beautiful and helps facilitate workflow:
Have a good lamp for task lighting — In addition to sufficient overhead or ambient light, select a desk lamp with a movable head to spotlight your work as needed. This is also a great opportunity to incorporate metallics or color for a personalized look.
Keep papers and pens in check — Rather than a bulky file system, our designer suggests a simple letter organizer to place on your desk to keep papers neat and easily accessible. For pens, use brightly colored multi-purpose holders (a favorite mug, for example) to hold them all in one place.
Consider a glass desk — If you can only dedicate a small corner of a room to your workspace, opt for a glass or translucent desk to help the room appear larger. Light (both natural and artificial) can also pass freely through this material, creating a brighter, cheerier ambience for your workspace.
Just add greenery — Orchids, succulents, and air plants are all great choices for a desk: they're low-maintenance yet still offer a pop of life and color.
Keep it neat — Books and magazines are usually part of any desk space, but you can maintain a cohesive look by organizing them by color and size. The color and size rule works well for everything else on your desk, too — sticky notes, highlighters, pens, you name it!
A hands-on approach — If you're right-handed, keep all of your pens, notebooks, etc. on the right side of your desk. Vice versa for lefties!
Remember, no home workspace is complete without the personal touches. Your office should reflect you as a person. Hang pictures and photographs that keep you positive and driven. Add a chalkboard for daily notes or inspirational quotes. Decorate in a way that will make you happy and excited to work.
Even More Home Office Tips
Diverse Storage
When developing the floor plan of your home office, you need to consider two types of storage: bookshelves and file cabinets.
Bookshelves are obvious storage options for work-related literature, workbooks and manuals. They also offer additional storage for decorative items. When choosing a bookshelf, remember to remain space-conscious. Consider a ladder bookshelf that is both practical and aesthetically pleasing.
One of the hardest parts about working from home is staying organized. Though bookshelves are great for bound documentation, any loose or private paperwork should be filed away. If your desk doesn't have a built in file cabinet, try a portable rolling one that will fit right under your desk.
Necessary Electronics
Most office work is done electronically, so a computer or laptop is a necessity. If you are looking for a cheaper option and don't plan on moving around much, buy a desktop. If you want to be able to take your work with you, consider a laptop.
If you want both, you can hook up an extra monitor to your laptop giving you the feel of a desktop with the convenience of a portable computer.
Where to Buy Office Supplies & Furniture in New Orleans
Now that you've got some ideas about how to decorate your office, go out and start collecting supplies! Here are our favorite office furniture and supply stores in the city:
CORT Furniture
CORT Furniture allows you to rent chic, of-the-moment furniture for reasonable prices — they also have a great clearance section full of deals!
5035 Bloomfield Street
Jefferson, LA 70121
(504) 733-8381
Doerr Furniture
Doerr Furniture offers a classic approach to home decor with several wooden desk designs.
444 Port Street
New Orleans, LA 70117
(504) 943-0110
Modern Market
Modern Market takes a modern, sleek and minimalist approach to its furniture.
3138 Magazine Street Unit C
New Orleans, LA 70115
(504) 896-2206
Box Paper Scissor
Box Paper Scissor designs one-of-a-kind office supplies.
3638 Magazine Street
New Orleans, LA 70115
(504) 891-4664
How to Organize Your Home Office
If your home office is unorganized, and is more a source of stress than productivity, it's time to tackle that space. Your work space should help you get work done, not hinder it! Read through this list of  free ways to create a more organized desk and workspace:
Cut back on clutter: As time passes, you inevitably accumulate clutter — way too many pens, pencils, highlighters, paper clips, and rubber bands. So, take a few minutes to edit your ever-growing collection down. Keep the few things that you like and use, and give the rest away!
Build a digital file cabinet: If your drawers are overflowing with papers, consider moving some of those items into a "digital file". Shred the items that you honestly don't need, and scan and save on your computer any paperwork that you need, but don't need a hard copy of. Also, be sure to back up this file to an external hard drive or to a cloud service like Google Drive or Dropbox for safe keeping.
End all unsolicited mail: Junk mail can be annoying and a source of a lot of clutter. If you get way too much in the mail, the Federal Trade Commission has put together a list of ways you can stop most of the unsolicited mail that arrives in your mailbox. Also, you can call 1-888-5-OPT-OUT (1-888-567-8688) or visit optoutprescreen.com, to stop all credit card and insurance offers for five years.
If you found this article helpful, please share on Facebook or Twitter!
Related posts:
---
Ready to get moving? The Greater New Orleans area offers so many ways to stay fit and have fun while you're at it. Whether you take advantage of an outdoor space like Lafreniere Park or go straight for a fitness class, we've compiled a list of free and cheap fitness activities to keep you healthy and happy.
Parks
Lafreniere Park — This 155-acre park features so many things to do, from a 2-mile jogging trail to an on-site, 20-acre lagoon ideal for birdwatching and immersing yourself in nature. The park features 2 distinct playgrounds, a carousel, and a splash pad for the kids, plus sports fields and a disc golf course. It's the perfect place to stay active in the heart of Jefferson Parish!
City Park — City Park in New Orleans is one of the largest public parks in the country. Kids will love Storyland, the on-site amusement park, while adults can partake in healthy activities like canoeing, jogging, or golfing (mini golf, disc golf, and regular golf are all available for nominal fees). There's also an on-site dog park – just remember to review dog park etiquette first!
Audubon Park — This park is free to enter, although you can pay a small fee for activities like tennis or horseback riding. A playground for kids makes it family-friendly, as does the Audubon Zoo on the premises.
Bike Trails
Tammany Trace — A "hike and bike trail," Tammany Trace touts a whopping 31 miles of gorgeous scenery. The trail used to be a railway, but now it's perfect for a leisurely stroll, upbeat jog, or bicycle ride to get some fresh air.
Lafitte Greenway — Recently restored, the Lafitte Greenway is a pedestrian and cyclist path that winds through the heart of New Orleans. A gorgeous respite from the urban landscape of the city, Lafitte Greenway features 2.6 miles of trail connecting downtown New Orleans to City Park.
Fitness Classes
Romney Pilates Community Class — Head to Uptown New Orleans every Saturday at 8 a.m. for a $5 community class at Romney Pilates (5619 Magazine St.). The space is absolutely gorgeous, and is directly across the street from a Whole Foods, so you can get your grocery shopping done, too! Plan to arrive early as this class tends to fill up quickly.
Free Zumba in City Park — At the Peristyle in City Park, you can partake in a free zumba class every Saturday morning at 8 a.m. It's a great way to get your heart rate up and enjoy nature. We won't say anything if you go to the City Park Morning Call afterward… you deserve it!
Yoga at the Cabildo — Enjoy a most beautiful view of the French Quarter for $12 at the Yoga at the Cabildo class offered Tuesdays, Thursdays, and Sundays from 8:30 a.m. until 9:30 a.m. Friends of the Cabildo members pay just $8 per class.
Salvation Studio Charity Spin — Donate to charity, and get a free workout! Every Friday at Salvation Studio, donate $5 or more to the weekly charity or cause of choice, and you'll be enrolled in their spin class for free. Think of how good you'll feel after you help the community and complete a heart-pumping workout!
---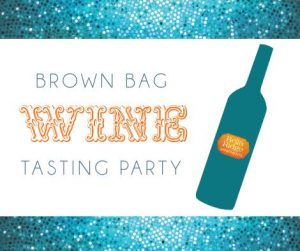 At the Bella Ridge Brown Bag Wine Tasting Party, our residents and their guests tasted 8 different wines ranging from $6 – $38. Sip after sip, votes for the crowd favorites poured in.
Contending for the crown in the Merlot category, we had Chateau Ste. Michelle, Crow Canyon, Swanson Vineyards and Ramspeck. Among the Sauvignon Blanc contenders were Oak Grove Vineyards, Mohua, J. Lohr and Cake Bread Cellars.
The winners? You might be surprised.
Merlot
Crow Canyon ($6)
Chateau Ste. Michelle ($16)
Ramspeck ($19)
Swanson Vineyards ($38)
Sauvignon Blanc
J. Lohr ($17)
Oak Grove Vineyards ($8)
Cake Bread Cellars ($30)
Mohua ($12)
Turns out your wallet doesn't have to take a hit for you to snag wine that's the hit of the party! Win your friends over this weekend with a wine that's surprisingly inexpensive and incredibly delicious!
To sip on something from this list, visit Martin Wine Cellar or any local grocer!
---
Obviously, we think it's great to live at 1st Lake Properties – and we hope you do, too! We pride ourselves on providing modern, comfortable apartment living for each and every one of our residents, but did you know we also offer other perks? As 1st Lake Residents, you have access to several unique benefits. Take a look at these reasons why it's easy and fun to be a 1st Lake Properties resident.
Seamless Transfer Between Properties
Did you know 1st Lake Properties features thousands of apartment homes within more than 70 distinct apartment communities? Perhaps you're currently living in Metairie but are interested in making the leap to River Ridge, or maybe you're interested in an apartment home in Covington. No matter where you're looking to move in the Greater New Orleans area, 1st Lake Properties can deliver. What's more, if you're already a 1st Lake resident, we make it easy to transfer your lease for a hassle-free moving experience.
Maintenance Requests Made Easy
We pride ourselves on fast and easy repair service – and now you don't even need to call! Residents have access to an online portal where they can log in and submit a maintenance request. Included maintenance is one of the very best things about renting (see more great reasons to rent right here), and our online portal makes it that much better.
Exclusive Resident Rewards and Discounts
In addition to maintenance requests, easy rent payments, and facility reservations, our online resident portal is also home to Resident Rewards. This free program is exclusively for 1st Lake residents, providing tailored deals and discounts whether you live in Metairie/Kenner/River Ridge or on the Northshore. Some of the current deals include discounts on restaurant meals, car washes, grocery delivery, veterinary care, moving services, dog grooming, and so much more. Head to the portal for full details!
Fun Events
Get to know your fellow 1st Lake residents at special events like movie screenings, food truck roundups, farmers markets, and more all hosted at select 1st Lake Properties. To stay tuned on upcoming events, keep an eye out on our blog and social media channels. Speaking of…
Blog and Social Media Access
Chances are, if you're reading this, you already know about our blog and social media channels! We publish new stories each week on the blog, covering everything from recipes to décor tips to events and more. Be sure to follow us on Facebook, Instagram, Pinterest, and Twitter to stay up-to-date on all things 1st Lake.
---
Congratulations, you've found a great new apartment!
Before you settle in, you must go through the inevitable moving process. If you opt to do the moving yourself, there are a number of factors you must consider. Number one: how am I going to get my stuff from here to there? Before you jump the gun and rent a truck, consider the following items.
If you plan on renting a truck…
Thinking about renting a truck for a DIY move? Consider these factors:
Distance
For the most part, if you're staying in the same place or making a short move (from the city to the suburbs), a rental truck makes sense.
However, if you're moving across the state or out-of-state, make sure the company offers one-way trips. That way, you can drive the truck from your original destination and leave it at the new one. Before renting, make sure to check whether or not the company charges large fees for driving out-of-state or not returning to the pick-up destination.
You can estimate your U-Haul rate here.
Size
Once you have decided you're renting a truck, make sure to get the right size. You don't want to be driving around an extra-large truck for no reason, but by the same token you don't want to choose a truck that's too small to safely fit your belongings. Make sure to consult your truck rental company before settling on a vehicle.
Time
Make sure to reserve your truck for the correct length of time. If you think your drive will take two days, reserve the truck for three. You don't want to be hit with crazy overage fees.
Also, book your truck as far ahead of time as possible. Trucks can be hard to nail down, especially during peak moving season (May through September).
Vehicles
If you have several vehicles, you may need to rent a trailer and a hitch to tow them. Make sure to have the correct materials to transport your motorcycle, boat, or extra car safely.
Moving Materials
Once all of your moving transportation is set up, you need to think about the actual items you are moving. Buy dollies, pads, and packing materials to avoid damaging any furniture or decor. You'll also likely be able to rent these items from your moving company.
If you are thinking about hiring movers…
Movers are a fantastic option if you have more flexibility in your budget. Professional movers can move more quickly, safely, and easier than you can, even with the help of your friends and family in tow. Here are our top 3 ways to save money when you hire movers:
Move in the "off-season" 
Although the end of July and early August are prime moving seasons for students, if you can move in less busy moving months or in the middle of the month, movers usually have more availability. This can translate to lower rates!
Book movers as early as possible
The closer you try to book movers to your move, the harder it is to a) find ones who are available and b) find them at an affordable price. Aim to book a moving company as far in advance as possible to secure lower rates and enjoy that priceless gift: peace of mind. At least two weeks in advance is recommended.
Settle up ahead of time
It's easy for additional charges to spring up during the moving process if you use movers. Most movers charge for extras like packing, unpacking, flights of stairs, long-distance carrying, or multiple pickups. Remember to be as transparent as possible about the conditions of your move, and confirm all charges before movers get started so you aren't taken by surprise.
Read our blog post on How to Save Money with a Moving Company for even more top tips! 
---