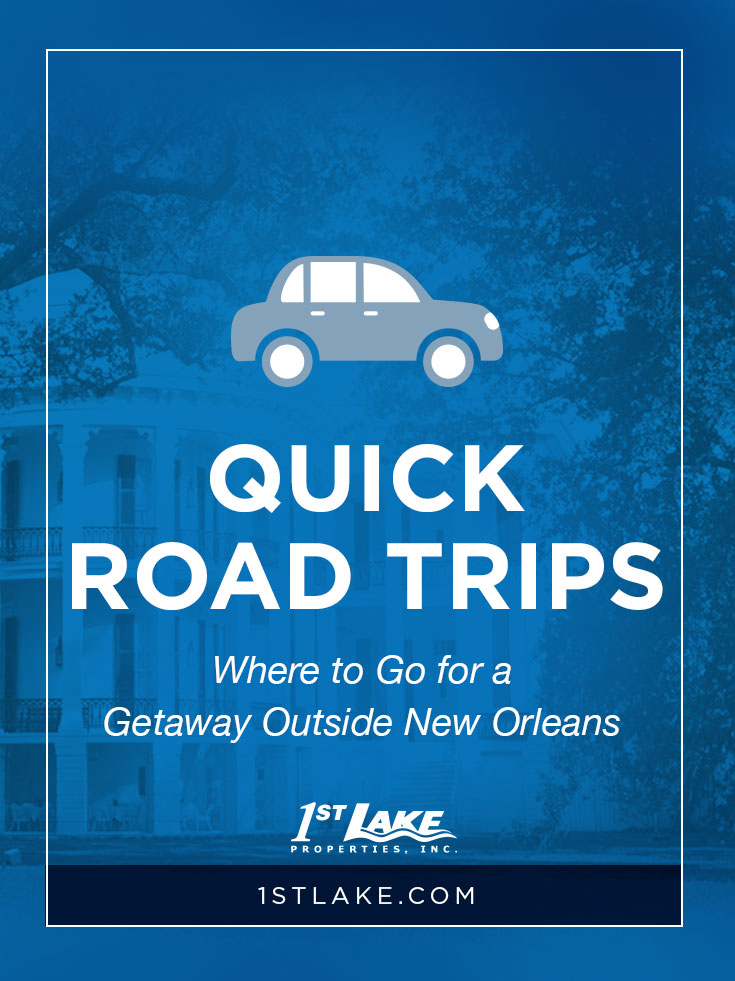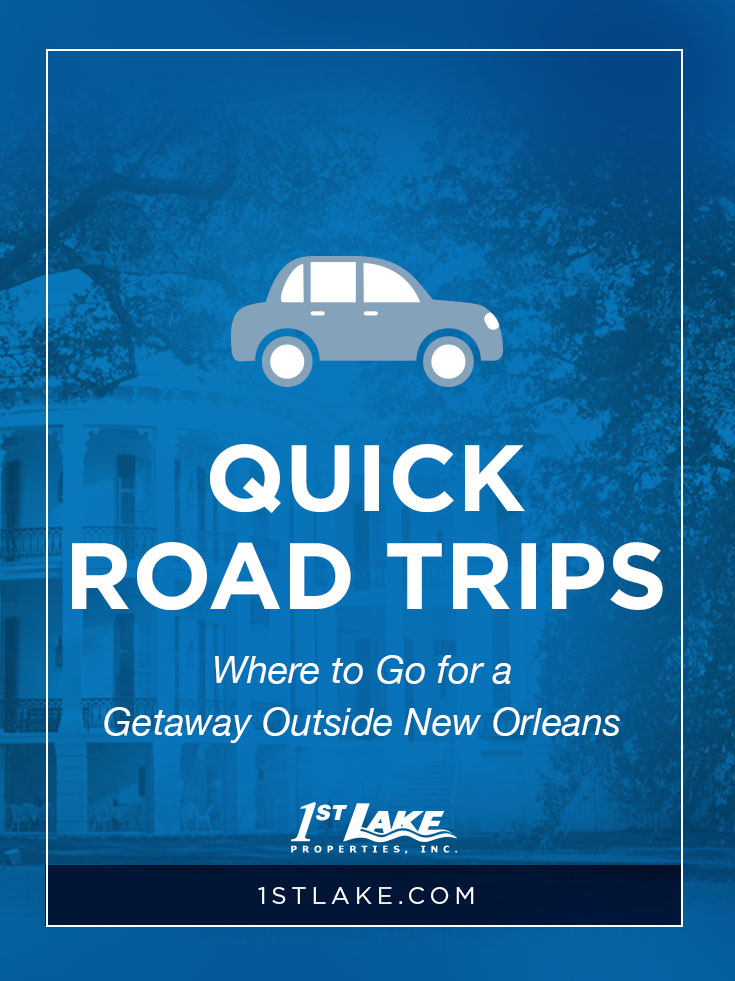 Even in a city that has so much to offer, a day trip from New Orleans can be a fun and exciting change of pace. And there's plenty of spots to visit that don't require you spending too much. 
Sure, we'd love to hop on a flight to some exotic island, but with our wallets in mind, we've created a list of "staycations" – places outside the city that feel like a whole new world but are just a short drive away. Whether you head to the shores of Dauphin Island or the stately guest rooms of Nottoway Plantation, bookmark this list for a weekend getaway or a quick day trip… you deserve it!
Day Trips from New Orleans

Celebrate a Noted Ceramicist
Take the hour-and-a-half drive to Biloxi and visit the Ohr-O'Keefe museum, a non-profit museum that highlights the work of ceramicist George E. Ohr. While the O'Keefe component may conjure up images of desert flowers, it isn't named for Georgia O'Keefe: instead, the O'Keefe portion of the museum's name comes from Annette O'Keefe, the late wife of the former Biloxi mayor whose donation dollars were instrumental in bringing the museum to life.
Famed architect Frank Gehry designed the museum, which is a work of art in and of itself. Comprised of five separate buildings, the museum includes dedicated spaces for special exhibitions, African American art, and ceramics.
Where to Stay: If you decide to extend your stay beyond a day trip from New Orleans, there are a variety of hotels within the area. Many even give you the option to test your luck at an included casino!
What Else to Do in Biloxi: Go on a fishing charter, visit the outlet malls in nearby Gulfport, or simply hit the beaches. With that in mind… 
Stay at a Gulf Coast Beach
The Gulf Coast is full of gorgeous beaches perfect for a day trip from New Orleans. Our recommendations? Bay St. Louis for its charming downtown, Dauphin Island near Mobile for a more rustic and nature-immersed feel, and Grand Isle to stay in state and experience a beautiful state park. All of these beaches are fewer than three hours away (Bay St. Louis is only an hour drive), but if you're willing to drive even farther, we have two additional recommendations:
Destin, FL: The four-hour drive is worth every minute for sparkling blue waters and a charming town.
Rosemary Beach, FL: Just a bit farther from Destin, you'll find Rosemary Beach, which has the same charming feel and beautiful waters. If you can spring for the Pearl Hotel, we say go for it – their high-style décor, incredible pool, and proximity to both downtown and the beach makes for a memorable vacation.
Holly Beach, LA: This coastal community in Cameron Parish is about a four-hour drive from New Orleans. You won't get the same crystal-clear waters as Florida beaches, but the abundance of shells and serene, peaceful feel will keep you intrigued and in awe.
Experience the Past at Plantations
Plantations pepper the region just outside of New Orleans, serving as architectural reminders of the Antebellum South. While there are several to choose from, like Houma House, Oak Alley, and Destrehan Plantation, our top picks are as follows:
Laura Plantation: This plantation about an hour outside New Orleans is a little different than the vast and sprawling plantations elsewhere in the state. Because it was a Creole plantation where mixed cultures lived and work, Laura Plantation has a completely different architecture. You can also connect to the past more closely and realistically at Laura, where examples of slave homes and banana tree farms abound. If you crave the classic plantation style, Oak Alley Plantation is right next door.
Nottoway Plantation: Nottoway isn't just a plantation – it's a resort. Drive about an hour and a half outside New Orleans, and you'll have access to beautiful architecture and elegant furnishings, plus vacation-worthy amenities like tennis courts, a spa, an on-site restaurant, and live entertainment. Stay in the main mansion or choose from guest houses and cottages, some of which even have a private pool.
Visit a Museum that Honors Two Louisiana Pastimes
At first glance, aviation and lumber seem like an odd combination to appear in the same museum. But the Wedell-Williams Aviation and Cypress Sawmill Museum in Patterson is actually a fitting combination. The dual focus is a nod to two components of Louisiana history: Jimmie Wedell and Harry P. Williams formed an air service together in Patterson during the golden age of aviation in the 1920s, and Patterson – about an hour and a half drive from New Orleans – was once home to the largest cypress sawmill in the world.
Top 5 Road Trip Tips
Even a short day trip from New Orleans benefits from a little planning and packing. Here are 5 tips to help make your next road trip even better:
1. Plan for high-traffic areas. Are you planning on leaving New Orleans at 5 p.m. on a Friday? Probably not a great idea if you can help it. Instead, try avoiding peak rush hour times if possible, and always remember to plan ahead for the next town — for example, even if you leave New Orleans a little early at 3, you'll be hitting Biloxi just as traffic starts to peak.
2. Consider joining AAA or another roadside assistance group. Louisiana roads have a real knack for banging up cars, from rock chips to flat tires. Joining a roadside assistance group like AAA ensures you'll get free help and free towing in the event of anything that brings your car to a halt. These programs are typically pretty affordable — usually about $100 annually — and also include great member discounts on hotels.
3. Have cash and change handy. Don't forget about toll money! Carry small bills and plenty of quarters in your car so that you can easily pay tolls on the way to your destination and on the way back. Spare change is also helpful in case you can't get cell phone service: believe it or not, pay phones still exist — but you'll need coins to get them to work.
4. Have your documents in order. License? Check. Registration? Check. Proof of insurance? Check. If you've decided to rent a car, make sure to keep any documents and receipts with you in the front glove compartment.
5. Bring a spare key. This simple little hack can help you avoid a major headache.
---