Summertime is here, and so is the heat. But that means it's time to grab your bathing suits and head out to the pool! There's no better way to spend a summer day. 
However, in order for all of our residents to have a good experience, it's important that everyone maintains a basic set of rules and etiquette while they're having fun in the sun. So, we'd like to offer some advice on how to be polite at the pool. Read on for a list of ways to ensure that you and your neighbors have the best summertime possible!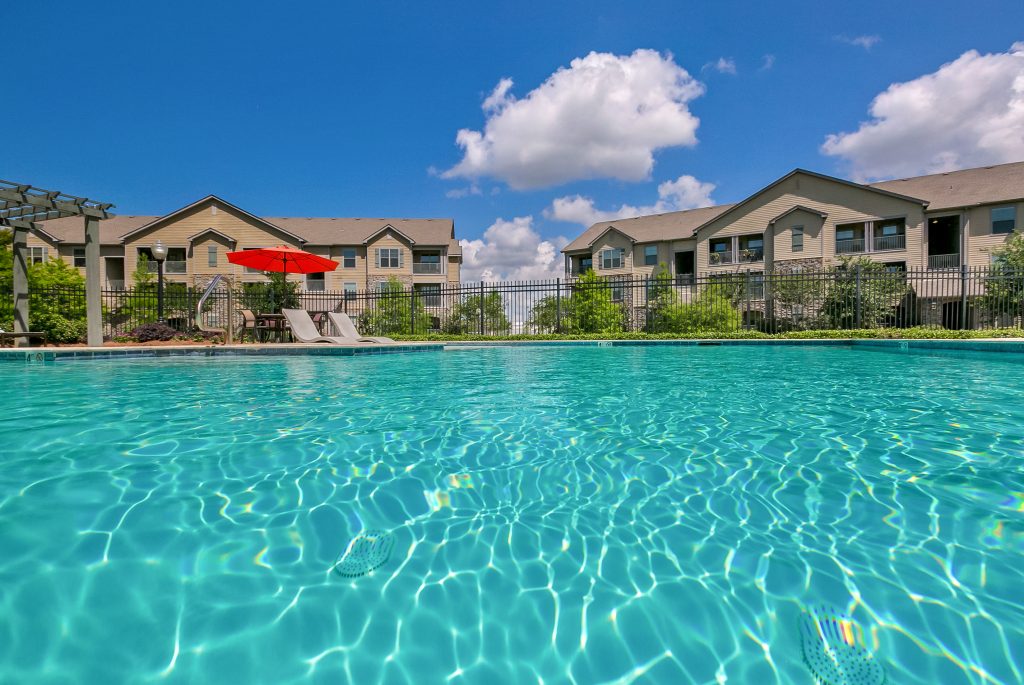 Pool Etiquette at 1st Lake Properties
Children under 12 must be accompanied and supervised by an adult. We love when kids have a blast at the pool, but we also don't want anyone to get hurt. Kids under 12 must have an adult with them in order to swim and play poolside.
No pets allowed. While we love our furry friends and are happy to accommodate dogs within our apartment homes and dog parks, we do not allow animals at the pool, with the exception of service animals.
No glass bottles. Broken glass can lead to serious injury. Use non-breakable containers such as thermoses, paper, or plastic cups.
Keep things clean. Clean up any trash you have created and make sure you have all of your belongings before exiting the pool area.
Keep music volume low. Music is a fun addition to lounging poolside, but be mindful of others who might not appreciate loud music. Use headphones or keep the volume at a reasonable level.
Be mindful of spray sunscreen. We always advocate wearing sunscreen to protect yourself from the sun, and spray formulas are a popular option because they're easy to apply. However, be mindful while using spray sunscreen and avoid applying in crowded areas.
No diving or cannonballs. Diving is potentially very dangerous, and creating large splashes could ruin a fellow residents' book or electronic device.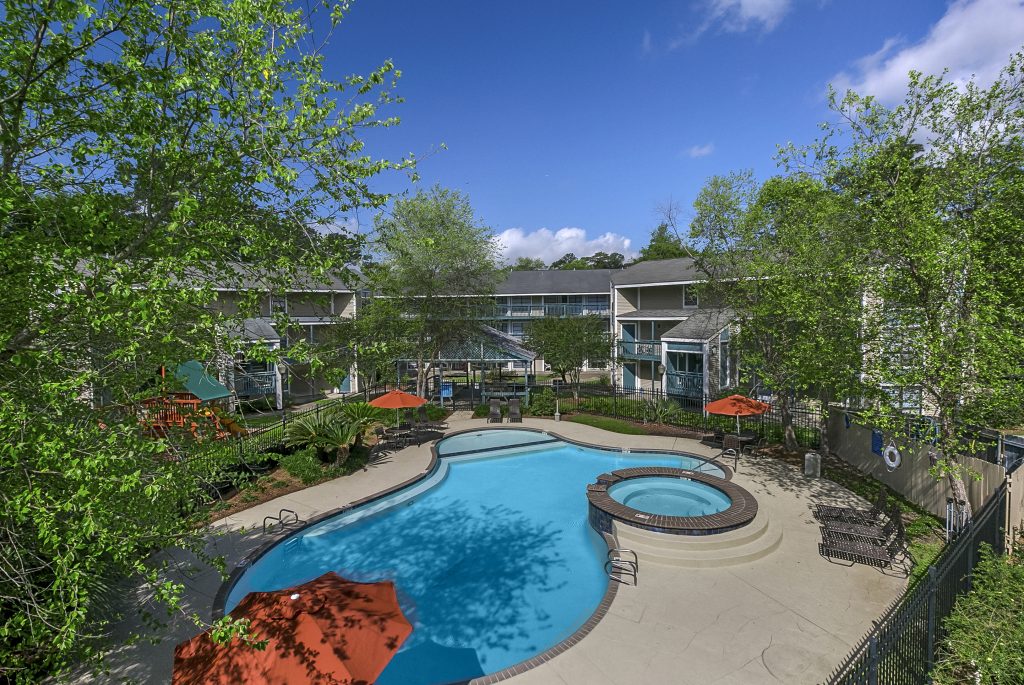 No matter which one of our properties you call home, it's important to us that you can enjoy your time at the pool safely and peacefully. Thank you for your cooperation — now, go enjoy the summer!
---
Memorial Day weekend marks the beginning of summertime for many of us. We honor the lives of those who have fought for our freedom and spend time with friends and loved ones. It's a time of picnics, pool parties and cookouts, all of which have something in common: great food!
To help you prepare, we've put together a list of simple recipes that will be easy winners for any Memorial Day gathering, whether you're a host or just a participant. Read on for some delicious ideas that will help you spend less time in the kitchen and more time hanging out this Memorial Day weekend.
Taco Lime Grilled Chicken
Grilled chicken is sure to satisfy, and this recipe by Closet Cooking is an easy-to-make, delicious centerpiece for your Memorial Day gathering.
Ingredients
2 tablespoons

 

taco seasoning
1/4 cup lime juice (~2 limes)
1 pound boneless and skinless chicken breasts
Directions
Mix the taco seasoning and lime juice, cover the chicken in the mixture and optionally marinate for 30 minutes to over night.
Grill over medium-high heat until cooked through, about 3-5 minutes per side, let sit for 5 minutes and slice before enjoying!
Grilled Corn on the Cob
There are few side-dishes that say summertime more than corn on the cob. Try this delicious recipe by Blissful Basil for a tasty twist on a classic recipe.
Ingredients
4

 

ears of corn

2

 

tablespoons

 

virgin coconut oil

smoked paprika, to taste

1

 

lime, cut into wedges

handful of fresh cilantro, chopped

Sea salt, to taste

Freshly-ground black pepper, to taste
Directions
Heat grill over high until hot.

If you want a bit of a char on the corn, pull back a few of the husks on each ear of corn. Place the corn directly on the grill, cover, and grill for 15 to 20 minutes or until the husks are charred on all sides, rotating occasionally. Remove and let cool until they can safely be handled.

Remove the husks and silk from each ear of corn. You can either discard the husks completely or fold them back to use as handles.

Use a pastry brush or your hands to spread the coconut oil over each ear of corn. Place the corn on a serving platter, sprinkle with the smoked paprika, spritz with the fresh lime juice, sprinkle with cilantro, and season with sea salt and black pepper. Serve.
Stove-Top Macaroni & Cheese
It's not a real cookout if there's no mac n' cheese! This recipe for easy macaroni & cheese by Genius Kitchen requires only 30 minutes and serves 6.
Ingredients
Directions
Cook macaroni according to package directions.
In medium saucepan, melt butter over medium heat; stir in flour, and cook for 3-5 minutes stirring constantly to form a roux; add salt and pepper; slowly add milk, stirring well after each addition.
Cook and stir until bubbly.
Stir in cheese a small amount at a time until fully melted.
Drain macaroni; add to cheese sauce; stir to coat.
Flag Fruit Dessert
This ingenious dessert by Family Fresh Meals takes just a few minutes to prepare. It's also a relatively healthy option for a dessert dish.
Ingredients
5-6 cups of red fresh fruit (i.e. strawberries, cherries, raspberries)
2 cups of blueberries
3 cups of yogurt or white chocolate covered pretzels
Directions
Wash fresh fruit and dry.
Lay out fruit and pretzels to represent the flag stripes.
Place a small bowl of blueberries on the top left.
Now, Enjoy!
We wish you a great Memorial Day weekend, and hope these recipes make your gathering delicious!
---
As spring transitions into summer, the days will get longer and warmer. Summer is also the season of backyard cookouts, leisurely afternoons and pool parties. And whether you're entertaining guests every week or prefer to relax in solitude, summer is the perfect time to update your home's decor. 
Read on for a few of this year's summertime decorating trends!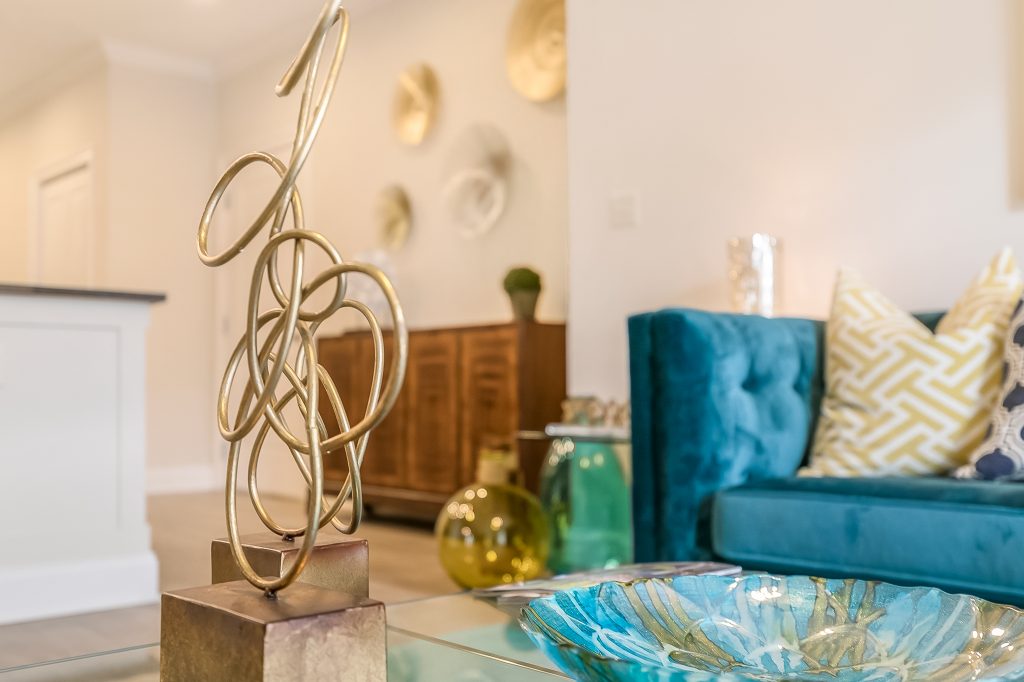 Floral Prints
Floral prints are "in" right now, and summer is the perfect time to incorporate them into your apartment's decor. Whether it's shower curtains, throw pillows or rugs, floral prints add a pop of nature to any room.
Check out The Spruce for more ideas!
Foliage & Flowers
If you'd like to bypass floral prints and go for the real thing, we encourage it! Placing flower arrangements around your apartment is a great way to create a summery atmosphere. Make sure you use warm colors for an upbeat, cheerful vibe. 
Other plants, like an ivy tree, can make your apartment look lush and tropical. According to The Spruce and Pinterest trend data, climbing plants are very popular this year.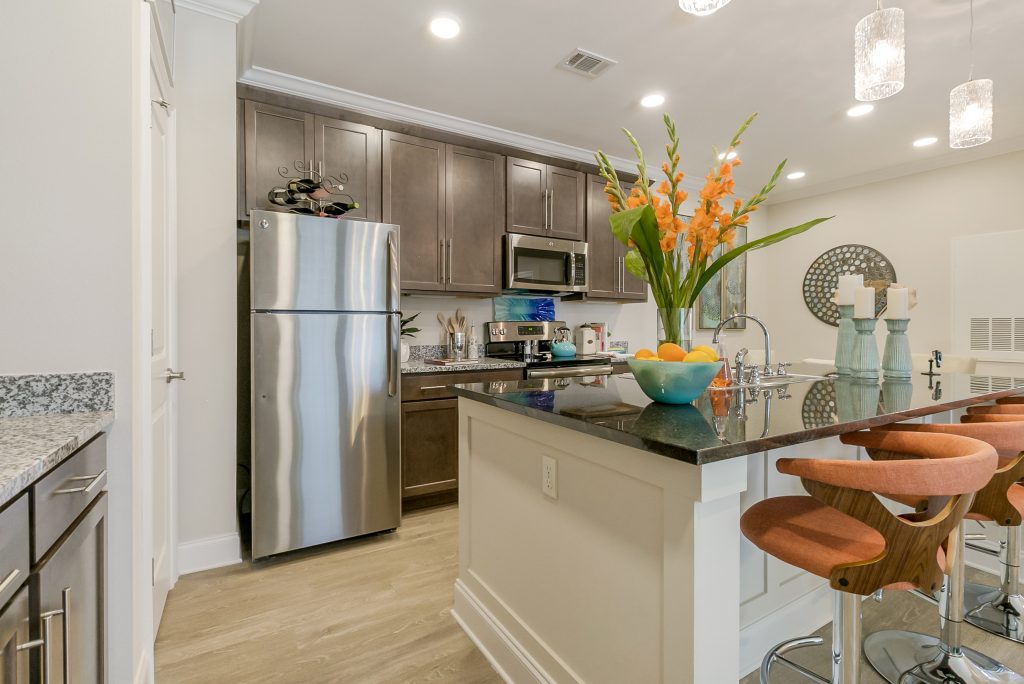 Pops of Color
Mixing bright colors together will make your apartment feel vibrant and in the spirit of the summertime. House Beautiful Magazine suggests starting with neutral tones to "ground" the room, such as neutral colors for walls and bedding. Then, use items like cushions, rugs and curtains to bring bright pops of color to the room.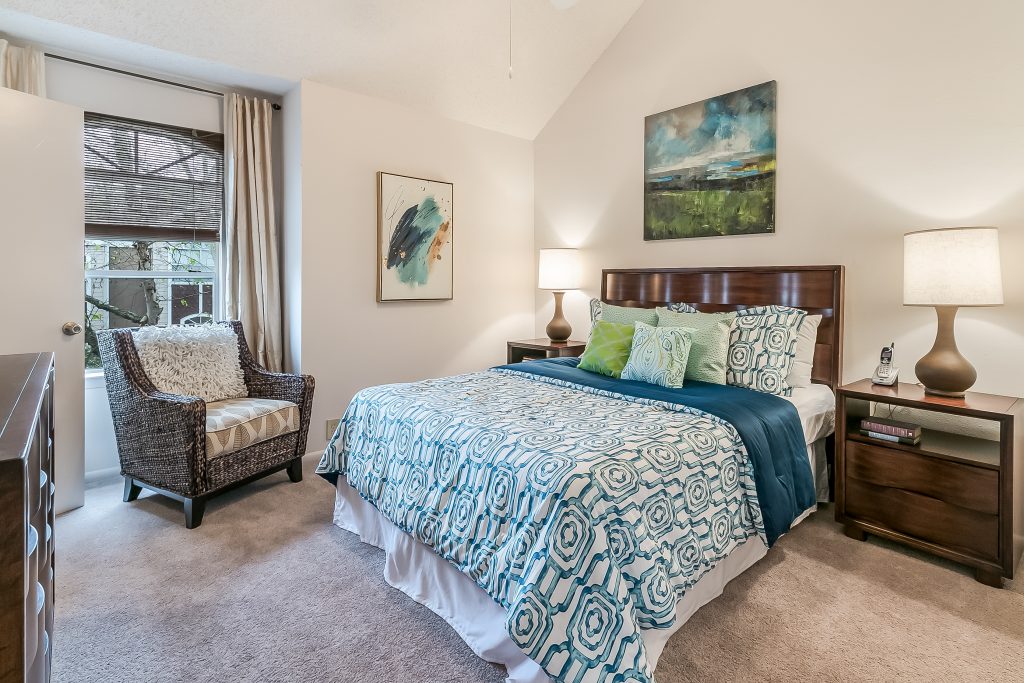 Geometric Patterns
Geometrics are also trending in 2018. One way to include geometric patterns into your decor is through artwork. Whether you purchase a piece of art or get creative and make one yourself, hanging geometric artwork on your walls allows you to incorporate bold design elements without permanently affecting your walls. Check out House Beautiful's recommendations if you'd like more information.
Now that you know some of 2018's biggest summer trends, get busy decorating!
---
Whether you're cooking for a large group or just for yourself, saving time in the kitchen is a wonderful thing. It means more time spent with family and loved ones, more time for productivity, or maybe just more time for relaxing by the pool. And as the old saying goes, "time is money." 
So we've put together a small list of cooking tools that will make your life easier, both inside and outside of the kitchen. 
Breakfast Sandwich Maker
Let's start with waking up. Breakfast is the most important meal of the day, so why not treat yourself to a gadget that will help you eat a nourishing meal without missing a beat. Breakfast sandwich makers allow you to prepare a fresh breakfast — complete with eggs, your choice of meat, and other ingredients of your choice — that you can simply grab and go on your way out of the house. 
Garlic Peeler
These are small tools that will constantly come in handy. Place the garlic in its tube, roll, and suddenly you'll have peeled garlic.
Sharp, High-Quality Chef's Knife
This is an essential tool for any kitchen. A sharp knife will allow you to slice and dice produce quickly, saving you lots of time while preparing your meal. Make sure you know how to keep your knife sharp.
Immersion Blender
Immersion blenders are incredibly useful for quickly making smoothies, pureed soups, and sauces without leaving a mess behind. Check out this tutorial to learn more about why an immersion blender is such a useful kitchen appliance.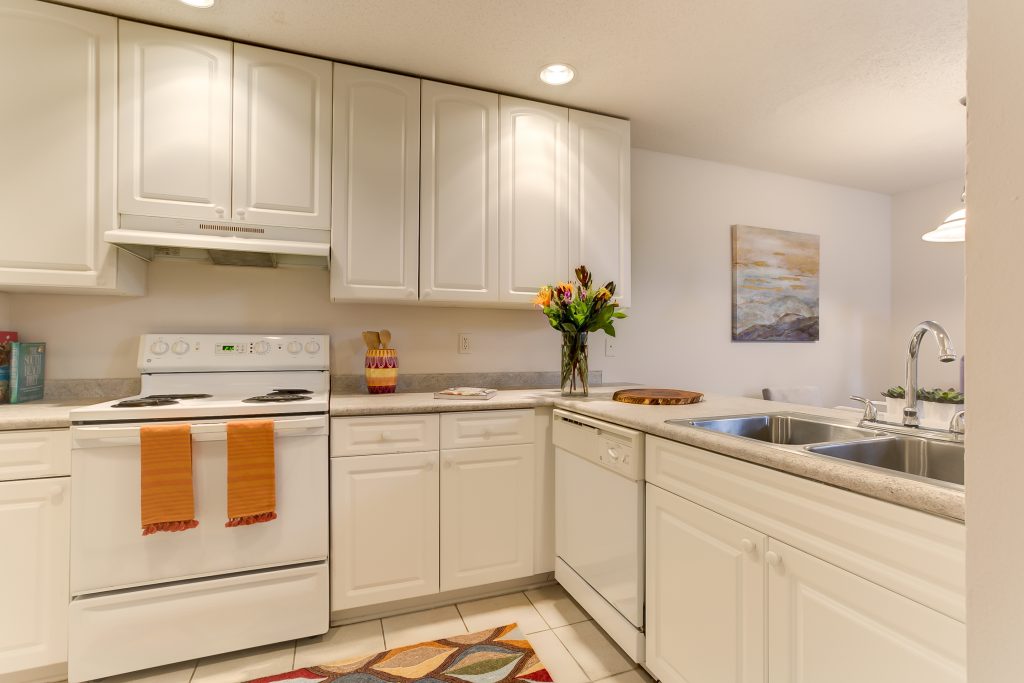 Colanders
A colander is a perforated bowl used for straining liquids from food. Using a colander is the fastest way to drain pasta, and they're also a great container for washing vegetables.
Whisks
Having a large variety of whisks will allow you to specialize and expedite your whisking duties. For example, Bon Appetite suggests using large whisks for foods in large pots, medium whisks for soups and sauces, and small whisks for salad dressings.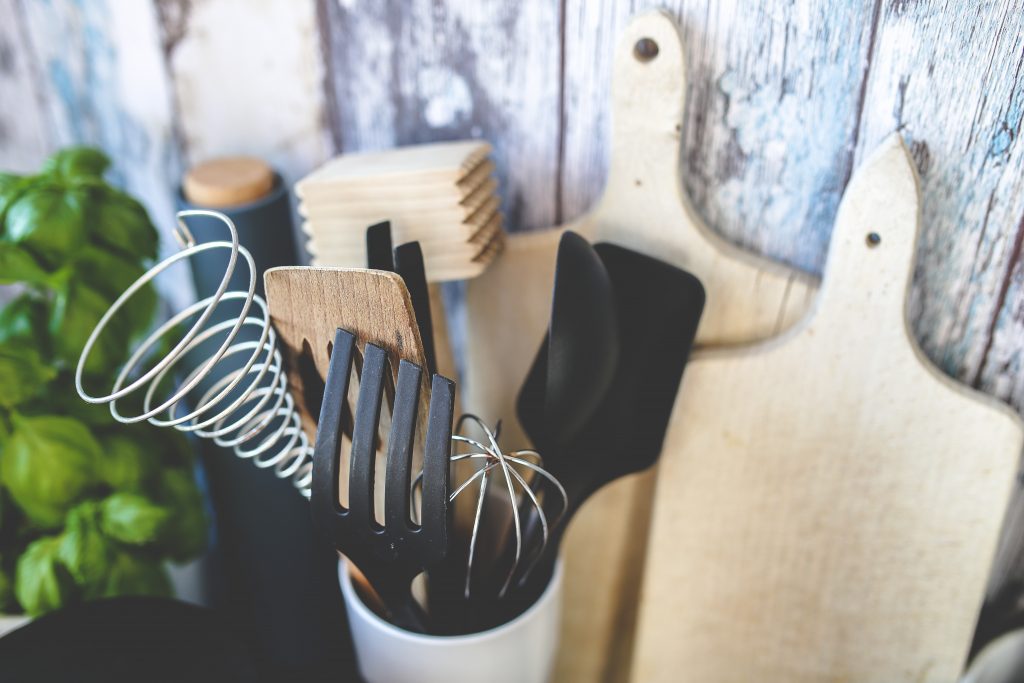 High-Quality Vegetable Peeler
A sharp, resilient vegetable peeler will save you immeasurable amounts of time preparing any meal that calls for vegetables, and its ability to evenly remove vegetables' outer skin will improve your presentation as well.
Heat Resistant Rubber/Silicone Spatula
Heat resistant spatulas are wonderful for mixing, stirring, and scraping pans. They are also great for quickly and evenly spreading condiments on bread, which makes for a lovely sandwich.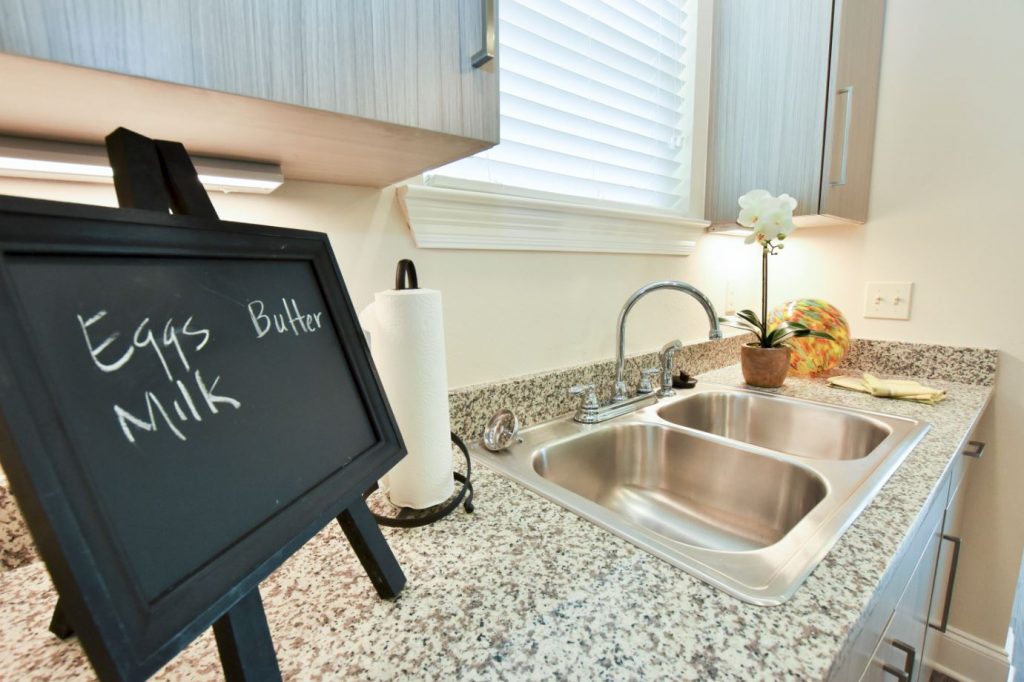 Scooping Measuring Cups
Measuring cups with handles attached allow you to quickly scoop ingredients like sugar and place them directly into whatever you are cooking with. Make sure you purchase a variety of cups for large and smaller measurements.
Jar Opener
Trying to open a jar that won't budge is one of the most frustrating problems that occur in the kitchen, and even if it doesn't affect your meal, it can certainly derail your good mood. Grab one in the kitchen aisle the next time you're at the supermarket, and save yourself all that trouble once and for all.
If you'd like a list of even more tools, check out the official website of the University of Nebraska-Lincoln Institute of Agriculture and Natural Resources, Foodal, and Cooking Light. Now that you know how to save time in the kitchen, enjoy the summer with all the time you have left over!
---
According to some studies, over half of the apartment renters in the United States own a pet. Living with pets can be a challenge, but for those of you that have pets, you know that it is well worth it to have your best friend around. We've created a list of tips to make living with a pet in an apartment an enjoyable experience (for you and your neighbors).
Read on for more info!
Establish Bathroom Routines
One of the most important parts of living with a pet is making sure they have a routine for bathroom breaks. Establish routine times to take your pet outside, and train them where it is acceptable for them to go to the bathroom. If your pet develops a routine, your chances of coming home to a mess are greatly reduced. This keeps your apartment clean and your guests happy.
When it comes to cats, make sure you place litterboxes in a relatively private place.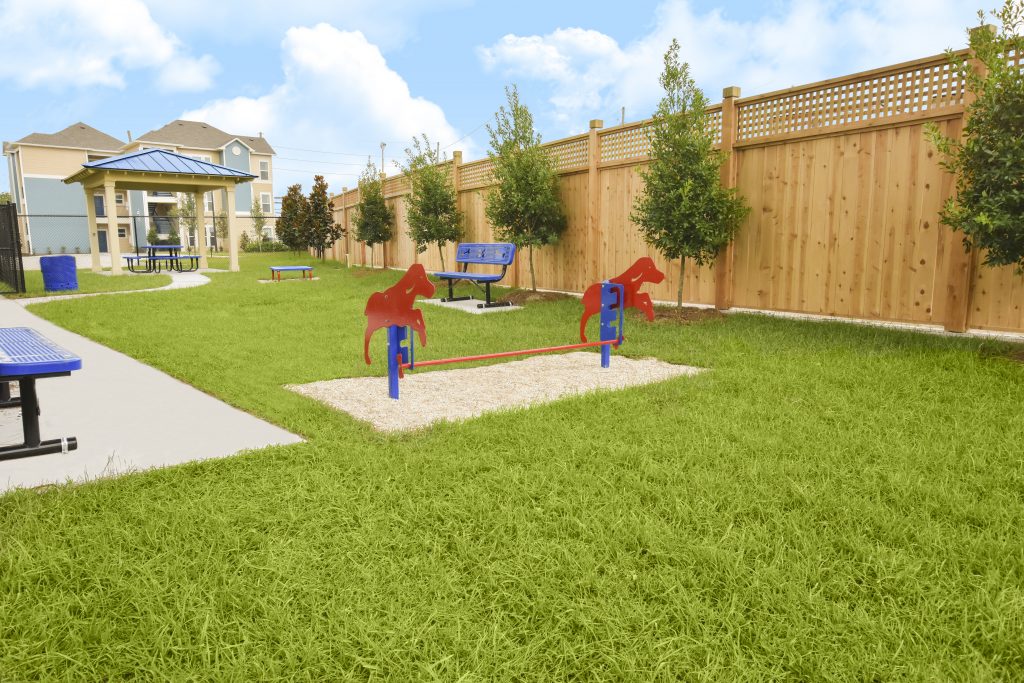 Give Your Pets Time to Exercise
Allowing your pets to expend their energy will make your home much calmer. Certain high-energy breeds of dogs need exercise, and they love playing fetch and other games that require large amounts of space. If your job doesn't allow you the time to take your pet outside to play very often, you can hire a professional dog walker to take care of it for you.
Consider the Breed
If you haven't bought a pet yet but are planning on it, do some research and choose a breed that is well-suited for apartment living. Smaller, calmer breeds are ideal for apartments since they require less space to expend energy. Additionally, some breeds have more energetic personalities and aren't advisable apartment pets unless it's certain that you can provide them with plenty of time to play and exercise.
Pet-Proof Your Apartment
Before you allow your pet into the apartment, make sure it is safe for them. Inspect rooms at their level, making sure there isn't any hazardous electrical wiring or harmful objects available to them. Place any clothing items that you don't want to be chewed on in a location your pets can't reach. Also, check out this list of potentially harmful plants and make sure they aren't in your apartment.
Once you've taken these simple steps to make living with your pet safe and enjoyable, welcome them home! If you'd like more information on apartment living with pets, check out these great resources: Pets Best, BarkPost, and TripsWithPets.
---